These days, more than ever, our home should be a sanctuary, somewhere we can retreat to and relax away from the outside world. And as we find ourselves spending an increased amount of time indoors, we may have noticed a thing or two we want to improve on. We asked Sussex-based home stager, organiser and stylist Jane Lee for her top 10 tips to create a calmer home & how to rejuvenate our favourite parts of the house.
Creating a calmer living space isn't just easier on the eye, it's good for our mental health too. Cluttered homes can be stressful ones, researchers are learning, as they trigger the stress hormone cortisol. Unconvinced? Watch an episode or two of Tidying Up with Marie Kondo on Netflix and witness the positive effects of decluttering in action.
Getting started can be the hardest part, especially for those who are low on time, energy or motivation. Begin with a handbag, cutlery drawer or bathroom cabinet and avoid anything sentimental until the very end of the process. If you're spending more time in the kitchen these days, as many of us are, have a think about which appliances, utensils and pans never get used.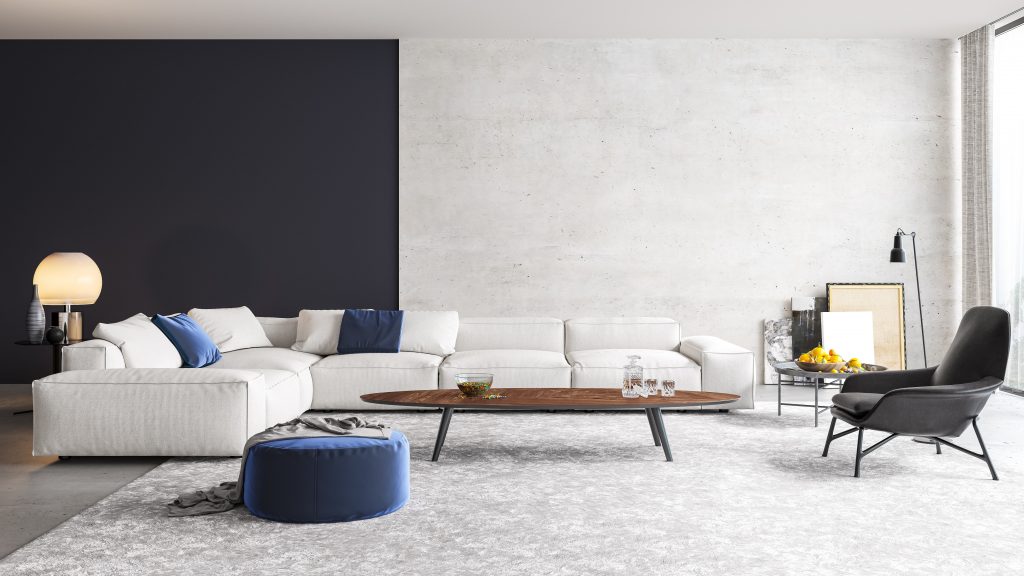 If you're working from home for the first time, perhaps with some home-schooling thrown into the mix, it's likely the kitchen or dining table is being used as a desk, or someone is cooped up in a bedroom. To mark the end of the day, I'd suggest packing paperwork and schoolbooks into a box to give everyone the chance to switch off.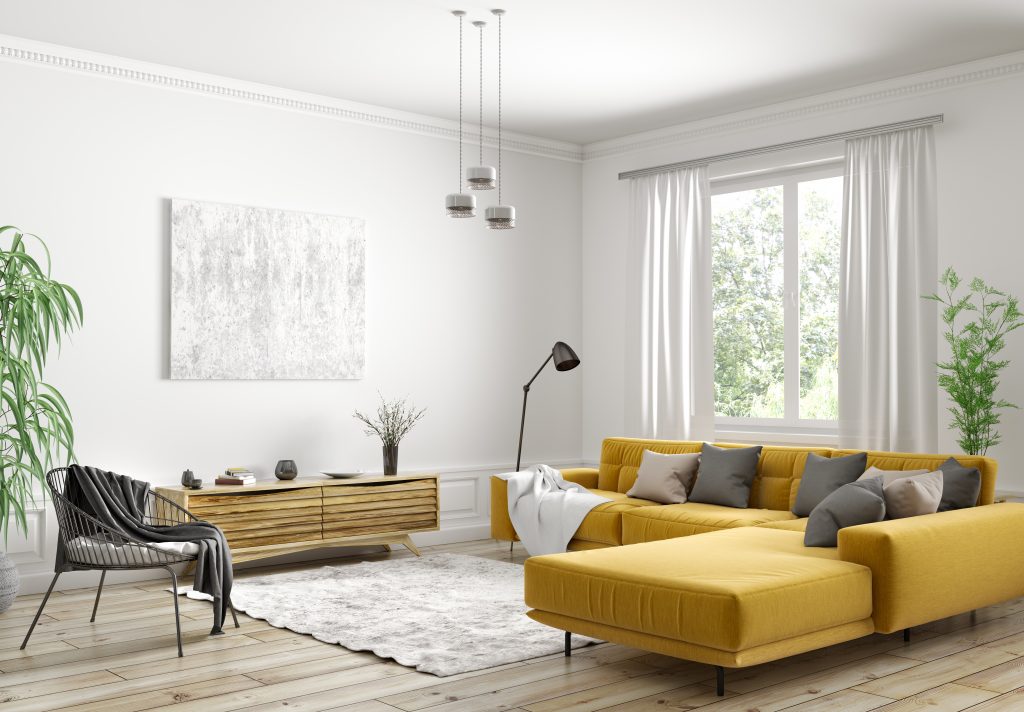 Another way to make rooms feel more Zen is to bring the outside in, as this also has a positive effect on the way we feel.
Ready to get going? Here are my top 10 tips to create a calmer home:
Simplify: I recommend sorting by category and putting aside everything you want to keep. Which clothes, mugs, vases, cookery books do you always reach for? Organise what's left into four boxes: 'bin', 'donate' (when the charity shops reopen), 'not sure' and 'sell'. Be realistic about this last one; I often come across dusty boxes crammed with items clients were going to eBay years earlier! On the 'not sure' box write a date a few weeks away and, when it comes, have a quick look inside and get rid of everything you don't want or had forgotten about.
Connect with nature: throw open windows to bring in sunshine, natural light and fresh air.
Shop your home: home stagers and stylists do this all the time. Look at your pictures, ornaments, soft furnishings, plants, etc. with fresh eyes and move them around. A lampshade or artwork from one room could work perfectly with the colours in another and transform how it looks and feels.
Layer textures: add cosiness with soft knitted throws, faux furs, crocheted blankets and fluffy rugs and cushions.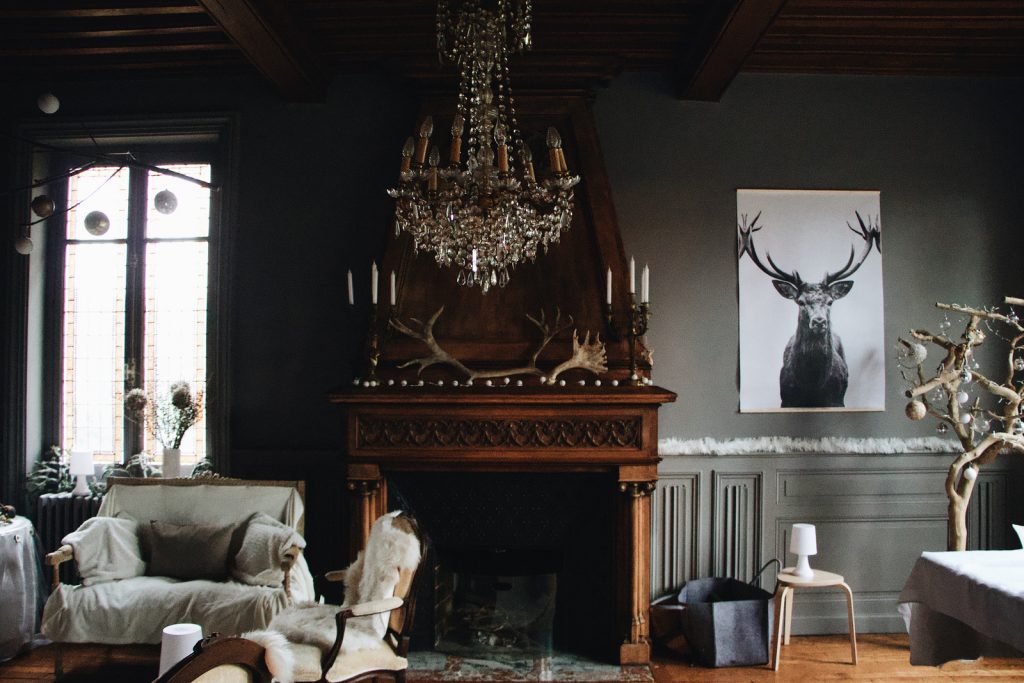 Get creative: add new handles to cupboard doors, upcycle old plant pots or garden furniture, paint your stairs, stencil plain floor or wall tiles – YouTube, Instagram, Houzz and Pinterest are full of inspiration. A trend I really like is painting just the legs of chairs and tables, or a door or window frame, in an accent colour
Gather ideas: if you're not up for a practical project, mull over which home improvements you'd like to make. Most companies are still sending out brochures, paint, fabric, carpet, colour cards and wallpaper samples.
Add flowers and greenery: gather from the garden, if you have one, put supermarket-bought herbs into ceramic pots on a kitchen windowsill, or treat yourself to some botanical prints. Apparently our productivity goes up 8% when we can see nature inside.
Paint walls in natural shades: Dulux's Colour of the Year 2020, Tranquil Dawn, is a soft, pale greyish-green that's easy on the eye. Farrow & Ball's Colour by Nature collection of 16 shades was created in collaboration with the Natural History Museum.
Introduce fragrance: I love soy candles, room sprays and reed diffusers with relaxing essential oils like lavender, rose, chamomile, ylang ylang or geranium.
Invest in natural materials: rattan, cane, bamboo, wicker and linen are all growing in popularity and, if you can, why not try and buy new pieces from a small local business?
Jane Lee breathes new life into tired rooms using a mix of home staging, organising and styling. She can provide advice and support remotely (by phone, email and or video call). A member of the Home Staging Association (HSA) and the Association of Professional Declutterers and Organisers (APDO), her website is www.janeleeinteriors.co.uk and you can find her on Instagram, Facebook, Houzz, Pinterest and LinkedIn @janeleeinteriors