Many of us are now back to the office in some capacity and thus our need for pre-pared health food products is once again pretty big. No longer will we have the time to indulge in sumptuous salad bowls in the garden, supercharged smoothies at the desk that take hours to prepare…we need healthy foods that fill in the gaps for when our hectic lifestyles take over. We've been road-testing some of the best "health-food" products on the market from herbal teas to on-the-go snack options and these are our top picks.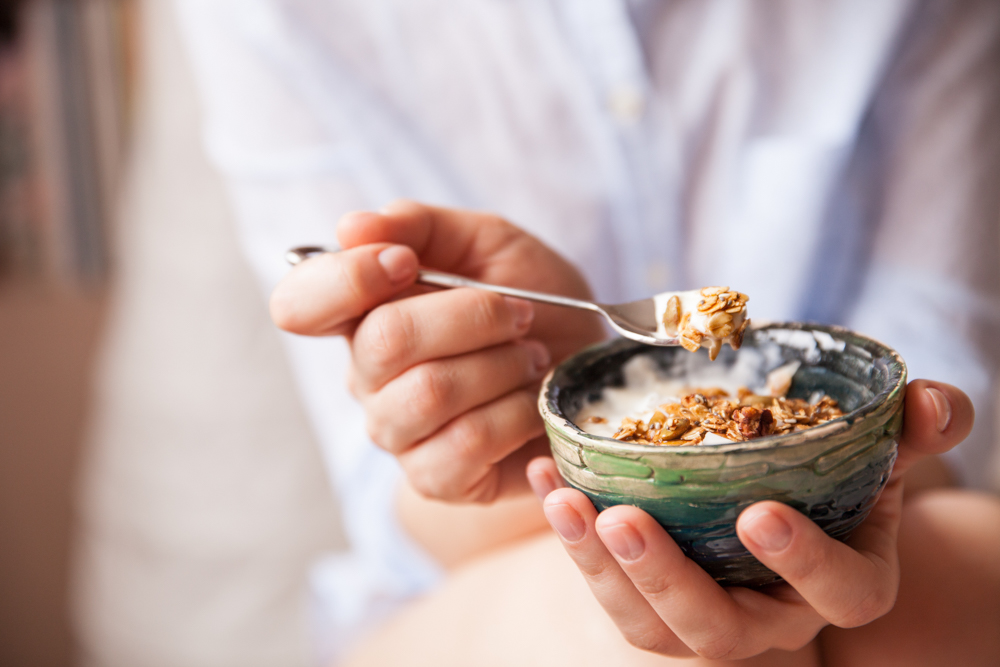 1. Banana Scoops "Nice Cream"
Made with completely natural, plant-based ingredients, Banana Scoops is the multi-use, vegan health food product you need in your freezer. The ultimate guilt-free ice cream, also doubling up as the perfect addition to your smoothie. Made using only natural, plant-based ingredients, bananas are blended with a mixture of goodies such as raspberries, dates & cocoa powder to create their delicious signature flavours. No added sugar, no additives. We LOVE it. Insider's tip? Pop a scoop of the chocolate "nice cream" with some coffee and nut milk into a blender to make a healthy iced mocha! RRP £5.49, buy here.
2. Gloriously Gluten-Free Bread From Genius
Hands-down the best gluten-free bread we've tried this year. Perfect if you're coeliac or avoiding gluten for health reasons, Genius' new "Gut Lovin" range. High in fibre, gluten-free and with active cultures baked into the bread, this is a sure-fire way to nourish from the inside out whilst still enjoying the simple pleasure that is bread! In the range they're offering a "Great Tiger Bloomer", the "Joy-full Artisan Loaf", packets of "Boosted Brioche Buns", the satisfyingly soft "Feel-good White Rolls and our personal favourite, the "Super Powered Triple Seeded Rolls". Available at most national supermarkets.
3. Time-Saving FOGA Plantshakes
For those of us who are back to the office after a long time WFH, grab and go breakfasts are invaluable. FOGA's plant-based shakes are made from freeze-dried fruit and veg that you can simply shake-up with the liquid of your choice. Portioned into 30g pouches, each one is two of your five a day and contains no sugar or artificial ingredients like many shop-bought smoothies do. Why do we love them? One 30g sachet per day can actually increase your fruit and veg portions by up to 30 portions per week, so they're ideal for those living busy lifestyles. RRP £13.50 for five sachets, buy here.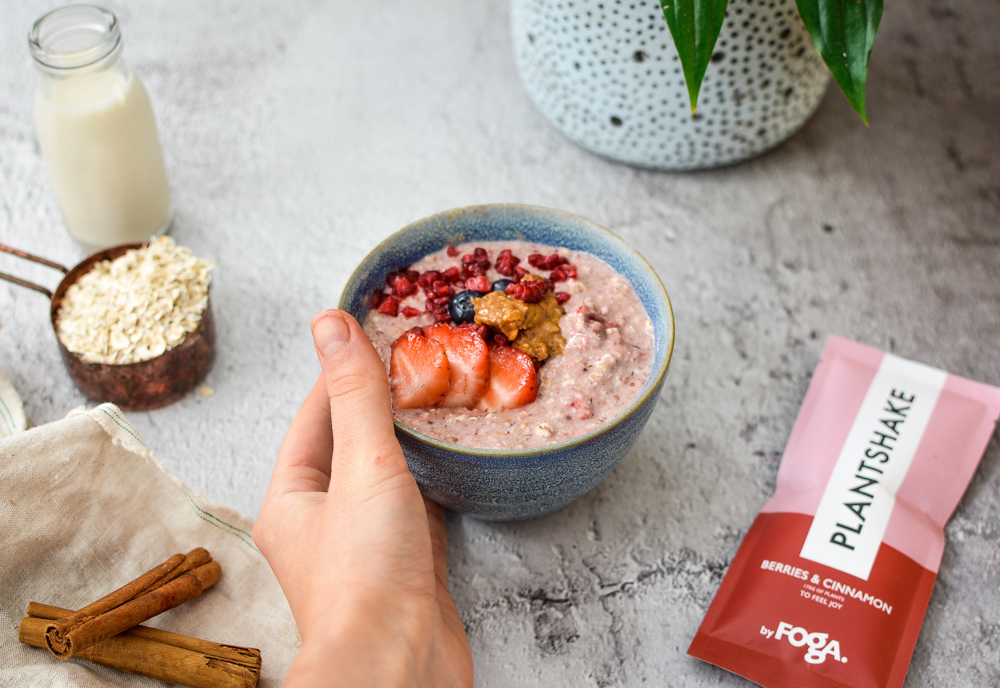 4. Gut-Friendly Naked Biotics Gut Health Daily Bacteria Shot
If you're in the market for a supercharged daily drink for your gut, then Naked Biotics could be just what you need. This daily healthy bacteria shot provides a combination of good bacterias, which according to experts – is the key to gut health. Each bottle contains 12 strains and multiple classes of bacteria and is fermented using the brand's unique 'Naked Body Temperature' process. Founded by Hot Yoga instructors Amy Partridge and Leanne Weston during a trip to South Africa where they discovered this revolutionary probiotic formula, fermented in liquid form. Unlike freeze-dried tablets, Naked Biotics is able to directly reach your digestive system with all bacterias alive and ready to take action! RRP £19.95 – Buy here.
5. Flavourful Fermented Pickles from Vadasz Deli
The easy way to jazz up your summer salad or sandwich is with Vadasz Deli's range of products include the Super Green Kimchi, Dill Pickles, Raw Garlic & Dill Sauerkraut and most recently, their new Fresh Red Onion Pickles (exclusively at Waitrose). The Vadasz products are pickled for crunchy goodness and live-cultured to produce beneficial probiotics to boost gut health and immunity. The versatile plant-based ingredients are suitable for both vegetarians and vegans and are highly rich in probiotics as a result of the fermented production process. Find the range nationwide in Sainsbury's, Waitrose, M&S and Co-op stores with an RRP of £4.50.
6. Protein-Packed Hesper Skyr Yoghurt
Skyr is a yoghurt-like food that's naturally full of protein, calcium and is fat-free. Hesper's range is available in a number of flavours (cold brew and vanilla, blueberry, strawberry and natural). Eat on it's own or add it to your smoothies, dressings and more. One pot of Skyr uses approximately four times the amount of milk as a standard pot of yoghurt, which is why it's so high in protein and calcium. Not only that – it's naturally fat-free. Apparently, the multi-award-winning brand sets itself apart from other brands by "using fresh milk from their champion pedigree herd and original bio-live Icelandic skyr cultures, dating back to the year 874." Our verdict? It's a super tasty, protein charged alternative to standard yoghurt options on the market and it tastes great. Buy yours for £1.75 from Waitrose, here.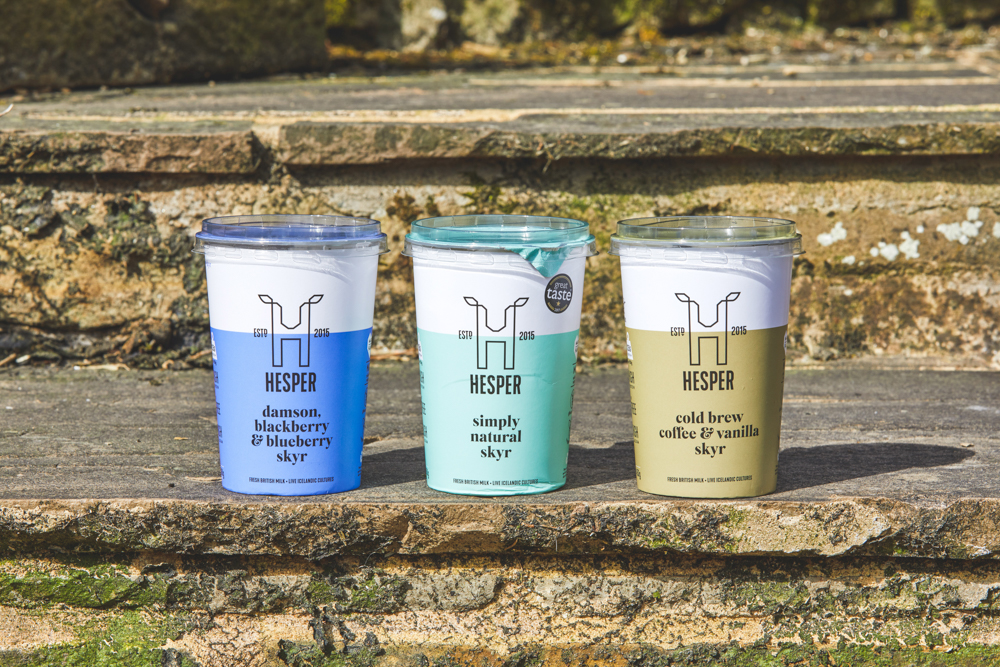 7. Vegan-Friendly Future Farm Meat-Free Burgers
Our top pick for those looking to reduce their meat consumption, these meat-free burgers actually (yes, actually) taste brilliant. Describing their products as made with "clean, GMO-free ingredients that you can actually pronounce", the Future Farm brand is clearly doing something right as they were awarded the "2020 World-Changing Ideas Award". Their product range is vast, offering meatballs, sausage, chicken, mince and burger alternatives. Our pick? The burgers. RRP £3.90 from Sainsbury's, buy here.
8. Blood Sugar Balancing Hibiscus Tea
Whilst relatively unknown in the UK, hibiscus tea is popular in many countries around the world, from Mexico to Egypt, not only for its cranberry-like taste but also because of it's links to weight loss.  In 2014 scientists backed up anecdotal claims that hibiscus could help with weight loss through a study that showed people using hibiscus extracts reduced their body weight, BMI, body fat and the waist-to-hip ratio compared to those in a control group. Research also shows that Hisbiscus tea is spectacular in controlling blood sugar levels, so it's fantastic for afternoon sweet cravings. RRP £3.09, buy here.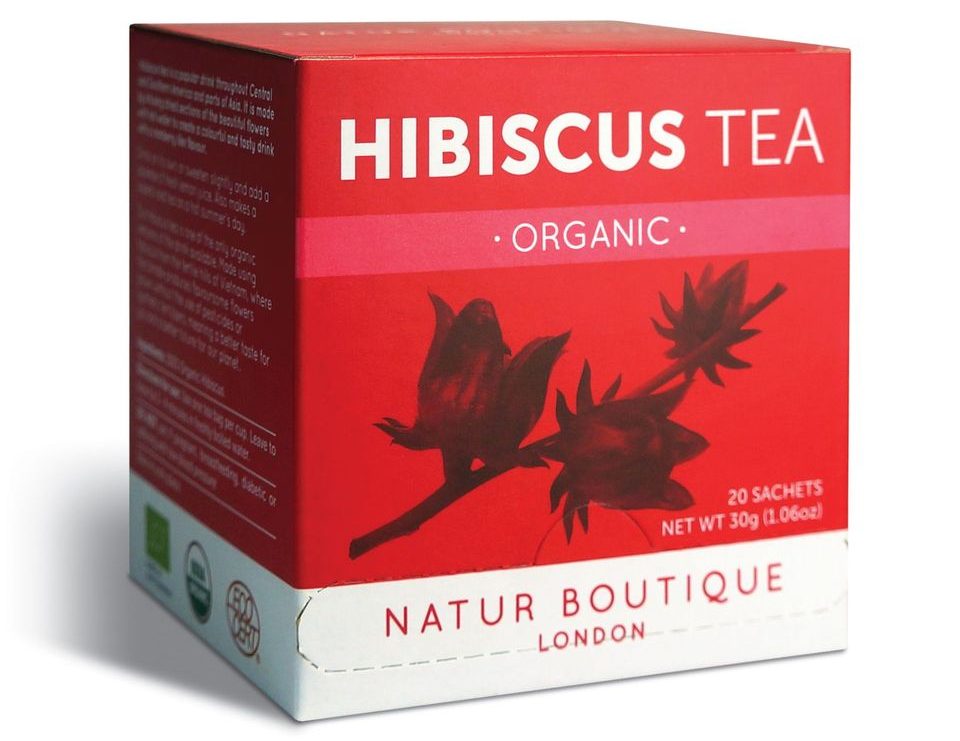 9. Your Zooki Vitamin C Sachets
At a time when we have all become hyper-aware of how well our immune system's function, we may have looked for a Vitamin C product to supplement our diet. Your Zooki is smashing the Vitamin C market because they are the only Liposomal Vitamin C that is 100% natural and free from alcohol on the market. Zooki's Liposomal Vitamin C is the fastest and easiest way for the body to absorb 1000 mg. Liposomal Vitamin C can help with the synthesis of collagen when ingested, so it's great for your skin. A fabulous wellbeing product for overall immune support, maintaining energy levels and reducing fatigue, we'll be taking this product all year round. Note: it's also vegan, dairy-free, soy-free and gluten-free. RRP £39.99 for 30 days, buy here.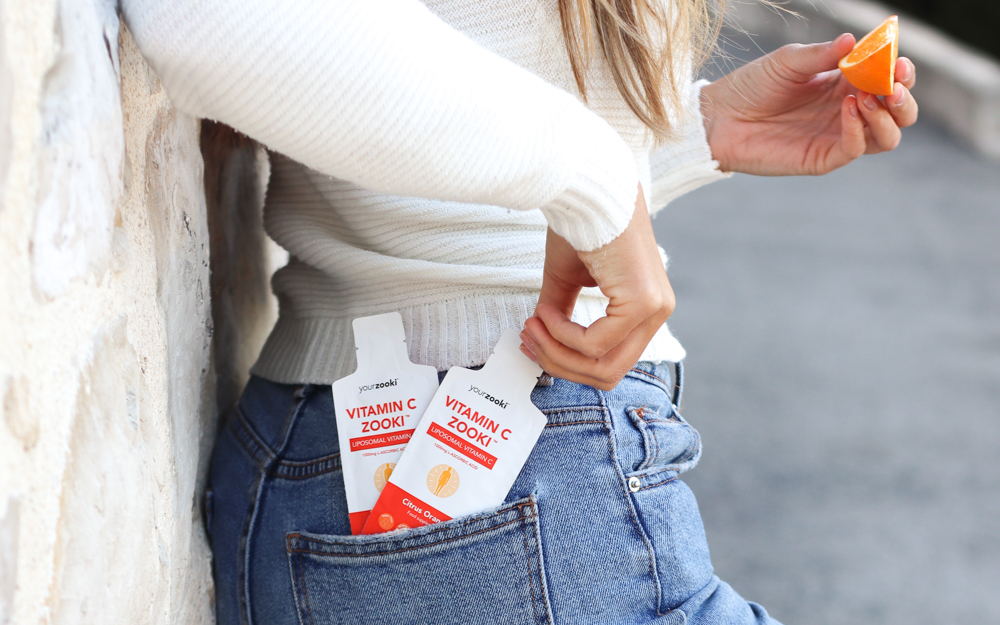 10. White Rabbit GF Focaccia
Described as an "Italian food company with a twist", White Rabbit was founded by Teo and Nick. Teo grew up in Bergamo where he spent his days cooking in his uncle's pizzeria before moving to Oxford, UK where he met Nick working in a pub. Between them they both noticed the growing demand for Gluten-Free options and thus, their company was born. We love their branding, ethos and tasty products, but most of all we LOVE their gluten-free focaccia.
11. Happi Oat Milk White Chocolate
The HAPPI brand makes healthier free-from alternatives to popular indulgent treats and snacks. Sourcing all of thier chocolate ethically, packaging it sustainably buying their chocolate directly from farmers and growers with a full 'farm-to-bar' supply chain, they're a company with a social conscious too. All chocolate is made with single-origin Colombian cacao from 'Luker Chocolate', with no added soya – making this chocolate bar rich, creamy and totally allergen-free. RRP £9.99 for 3 bars, buy here.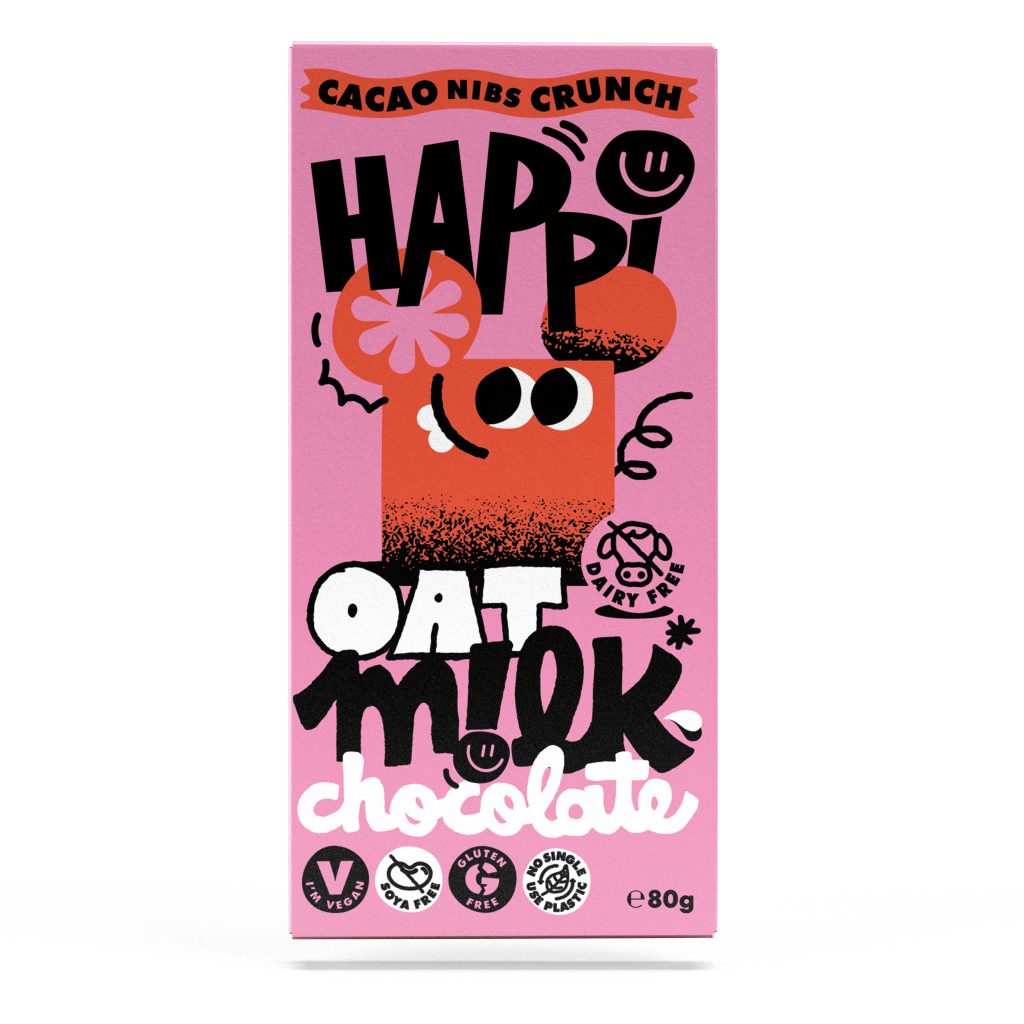 11. Lotus Karma Bites
The ideal alternative to sugar-laden popcorn, we love Lotus Karma bites popped lotus seeds. Available in numerous flavours in sweet and savoury options. Our top pick for a sweet treat would have to be the Coconut & Vanilla, and for a savoury afternoon snack, we LOVE the Wasabi. Laden with health benefits, vegan, gluten-free, low in cholesterol, fat and sodium. Find them on Ocado, Whole Foods Market, Planet Organic, and over 300 other UK stores. They taste amazing and boast a plethora of health benefits. RRP £18.00 for 12 x packs, buy here.
12. Whole Earth Peanut Butter
The UK'S number one peanut butter brand, Whole Earth is our go-to for all our nutty needs. Their new "Golden Roasted" variation is roasted to "golden perfection" and blended into a super-smooth paste with extra crunchy pieces. Perfect for smoothies, spooned into porridge, used in baking or enjoyed on a slice of good old fashioned toast- you really can't go wrong. Only available until September, rush over to Sainsbury's now to grab a jar for just £4.00.
13. Flahavan's Oats
One of the biggest health trends of 2021, fibre is key to optimal function in our diets. A simple way to get more fibre into your diet is with oats, and our brand of choice is Flahavan's. Their natural, wholegrain oats provide 3.3g of fibre and are available in most national retailers. We love the multiseed porridge oat's for extra texture and nutrients – RRP £3.05 for 600g, buy here.