We are heading towards the summer of staycations; British sunshine and adventures that don't require a passport. In preparation for impending road-trips, we have selected 15 must-have health drinks to keep you going through beach days, summer-time picnics, evening BBQ's, and any kind of UK getaway. As a nation we are becoming increasingly health-aware and the health-drinks market is listening to us consumers. The wider beverage industry has seen a multitude of trends, including the rise in probiotics, such as Kombucha and Kefir following the latest research into gut health. After the past year, we know staying healthy is more important than ever, so hopefully, the drinks below will give you a helping hand, whether that be boosting your gut health, lowering your alcohol consumption or adding in extra vitamins and minerals. The best bit? They're all delicious.
Non-Alcoholic Cocktails: Savyll Beverage Co.
With many of us reaching for 'no and lo' alcoholic drinks; Savyll have made sure we don't have to compromise. Their selection of non-alcoholic cocktails are carefully crafted using a unique blend of natural ingredients to recreate the sophisticated flavours, familiarity and sense of occasion that their alcoholic inspirations bring. To top it off the stylish range is vegan, gluten-free, and low in calories.
We love: The Non-Alcoholic Mojito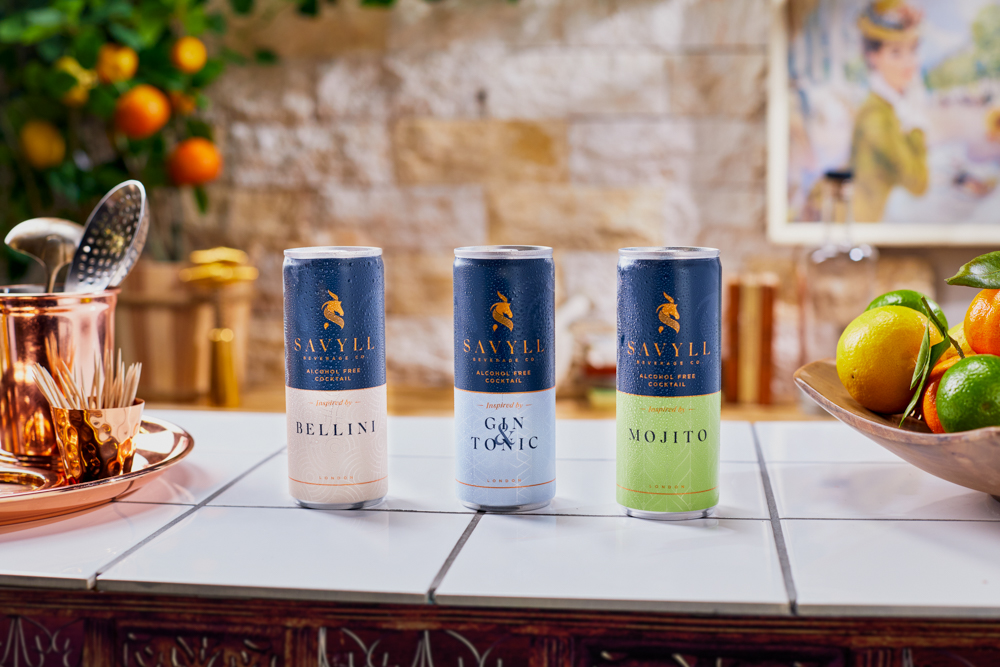 Kombucha: JARR
Kombucha is undeniably the trendiest drink around at the moment, and JARR is no exception. JARR Kombucha is complex, unapologetically punchy and delicious. Low in sugar, vegan and gluten-free, JARR naturally contains antioxidants and beneficial acids. It's a delicious dose of goodness for your gut.
We love: The Passionfruit Kombucha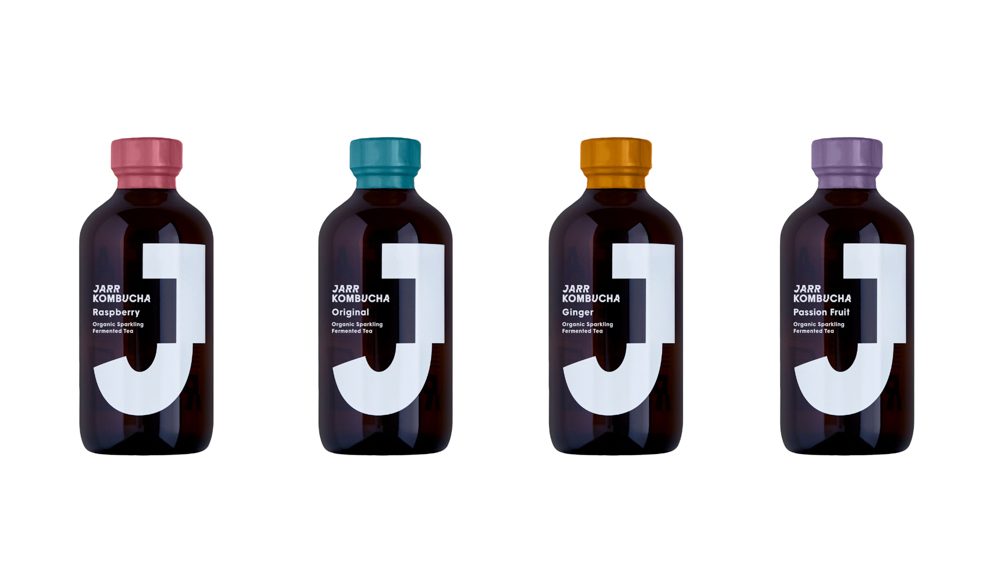 Protein Water: Vieve
This summer, it is out with heavy, creamy protein shakes and in with light, refreshing protein water. With 20g of protein in each bottle and summer-inspired flavours to choose from, Vieve's protein water is the easiest 20g protein ever. It also happens to be sugar-free, dairy-free, and low in calories while still containing BCAAs and essential amino acids.
We love: The Watermelon Protein Water
Healthy Energy Drink: Iko Yerba Mate
Iko is a natural energy drink that uses Yerba mate (pronounced Mah-Tay) – a South American plant packed full of natural stimulants, antioxidants, saponins (immunity boosters), vitamins and minerals. It is like coffee but made from leaves. It is sweet and citrusy with a herbal kick and a light fizz. The perfect kickstarting alternative to your usual energy drink.
Non-Alcoholic Spirit: Three Spirit Drinks
Three Spirit Drinks have created three delicious plant-based alternatives to alcohol-free spirits. Each is made with active ingredients designed to stimulate the palate, body and mind. Intriguingly complex, these drinks are the perfect alternative to a hard spirit. 
We love: The Social Elixir
Dairy-Free Milkshake: Shaken Other
Shaken Other create healthy, dairy-free alternatives to milkshakes. They are deliciously creamy yet light, made with coconut milk rather than dairy milk. Both flavours are super tasty and perfect for anyone who can't drink dairy, those who choose not to, or those who fancy a change!
 We love: The Chocolate Milkshake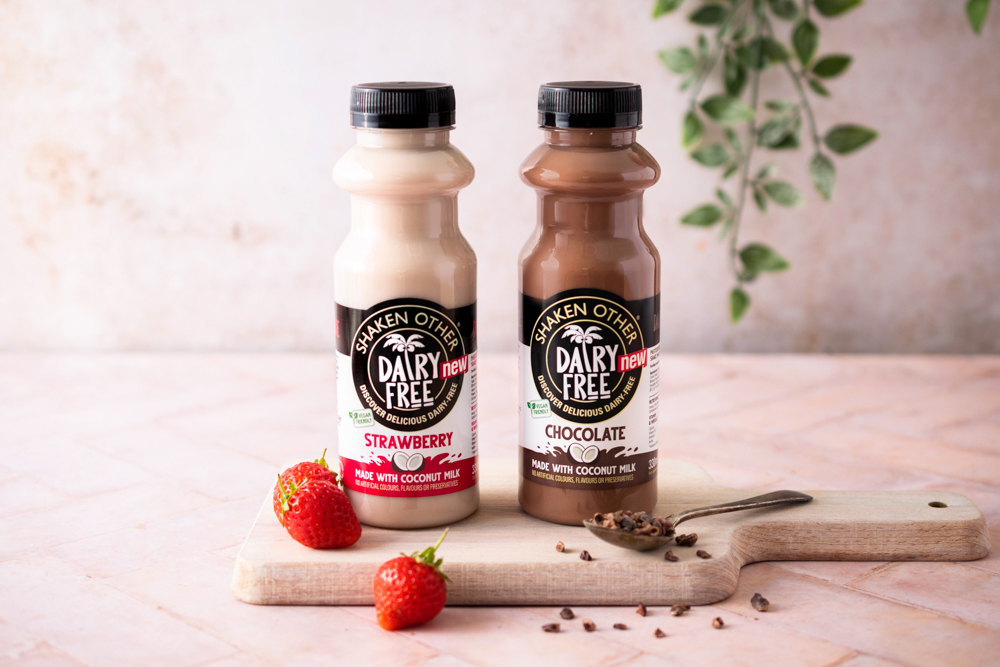 Hard Seltzer: Number 1
Number1 drinks have created an award-winning hard seltzer that will be the drink of the summer. The Gin1 is a perfect mix of two great tasting brands, Declaration Gin and Number1 Lemon+Lime Sparkling Water combined with a twist of orange. The result is a crisp drink that is refreshing and fun.
We love: The Gin1 Seltzer
Alcoholic Sparkling Water: Whisp
Whisp is a delicious and easy choice for a summer tipple. It comes in two refreshing flavours, Cucumber & Mint and Raspberry & Elderflower – both packaged in gorgeous pastel-coloured, recyclable cans. They are infused with Milk Thistle – the detox hero – helping to tackle inflammation and supporting a healthy liver. Whisp is made from natural and sustainably sourced British ingredients, it is 100% vegan and gluten-free, with no added sugar, sweeteners or preservatives.
We love: The Raspberry & Elderflower Whisp
Get yours here.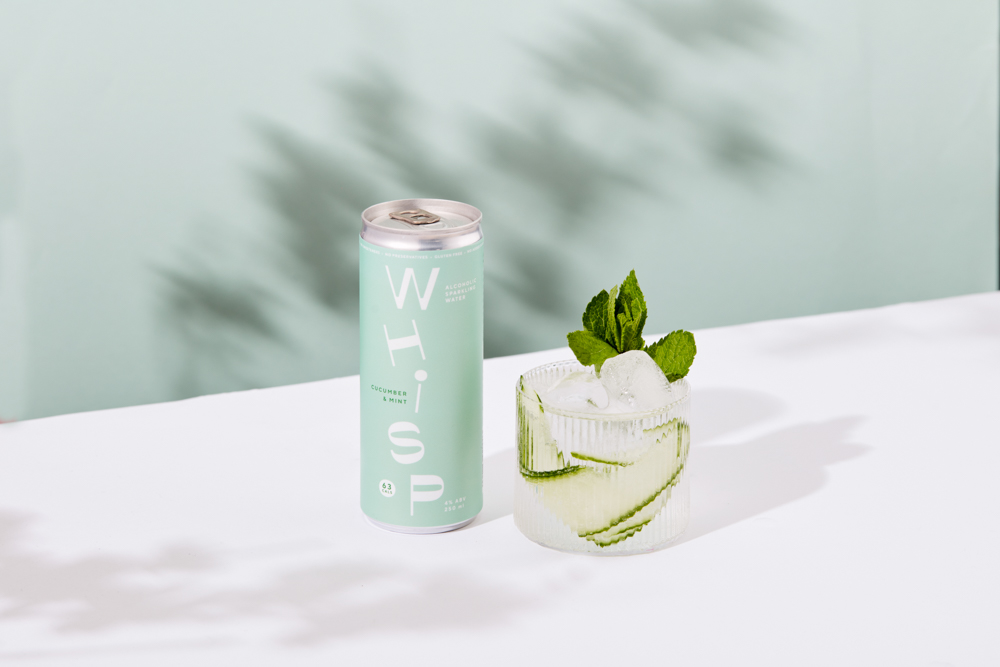 Health Drinks: Moju Drinks
Moju make it their mission to create true health drinks that pack a punch. They are unapologetically strong, beneficially potent and undeniably feel-good. They use only nature's most effective, functional ingredients grown, sourced and cold-pressed for maximum impact. Use their easy subscription service to level up your health drinks-game.
We love: Raspberry, Lemon & Baobab Prebiotic Shots
Loose Leaf Tea: Bird & Blend 
Bringing winter drinks into the summer, Bird & Blend teas can be cold-brewed in water or lemonade creating refreshing drinks to enjoy in the sun. Equally, their fruit blends such as Strawberry Lemonade can be used to make mocktails or cocktails. They also happen to be incredibly healthy. 
We love: The Strawberry & Pomegranate Summer Blend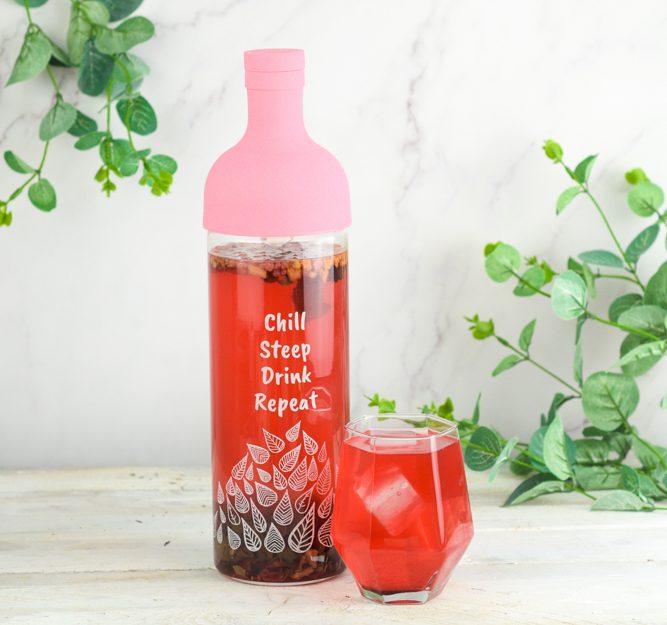 Non-Alcoholic Gin: Sea Arch Drinks
A classic Gin and Tonic is hard to beat, especially when the sun starts shining. Nonetheless, Sea Arch Drinks have worked their magic and distilled a fresh, botanical, non-alcoholic gin that is as good as the real thing. You can buy their Coastal Juniper by the bottle or it comes mixed with tonic and packaged in ready to drink cans. Inspired by the coast in Devon, these drinks really are as refreshing as a walk along the beach.
We love: The Rose Sea and T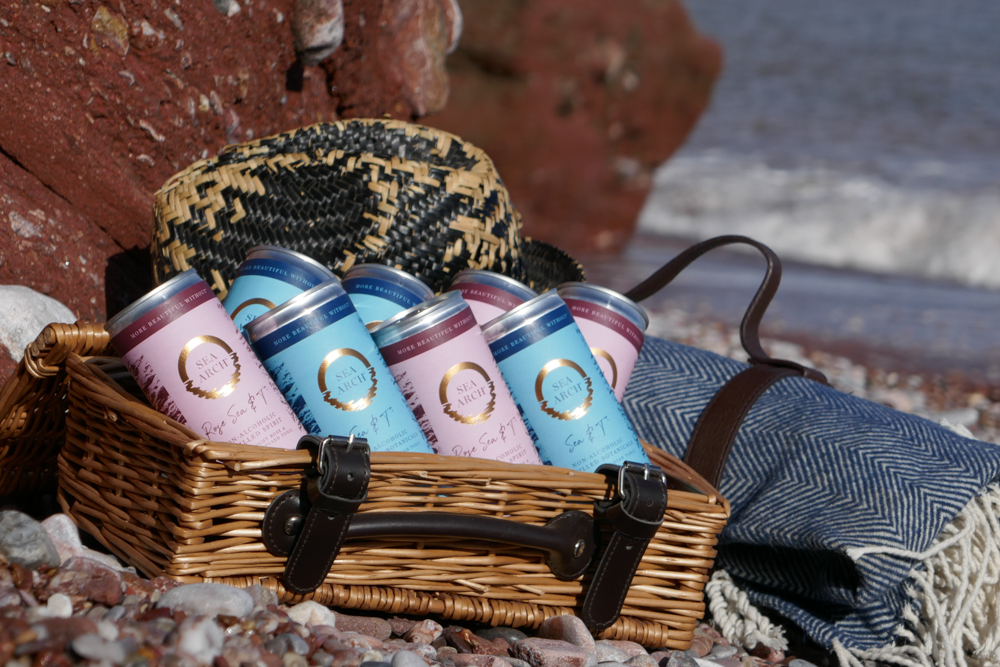 Hard Seltzer: Lot 42
Lot 42 are looking to distinguish themselves by their distinctive flavours created only with ingredients indigenous to the heritage of its founders. Blueberry and Lemongrass, and Huckleberry and Ginger – these sharp, clean drinks are here to help us all hit refresh as we head into the summer. 
We love: The Huckleberry and Ginger Hard Seltzer
Sparkling Water: Feel Good Drinks
Leading from a sustainable ethos and inspired by the feel-good moments in life, these fresh, fruity drinks are good for you and the planet. Feel Good Drinks are the UK's first climate positive soft drink. They are committed to lowering their carbon footprint, while also donating a portion of their sales to charities with a focus on improving personal wellbeing and looking after our planet. Each can contains 15% fruit juice content for a burst of natural fruity flavour that is hydrating and fresh.
We love: The Peach and Passionfruit Sparkling Water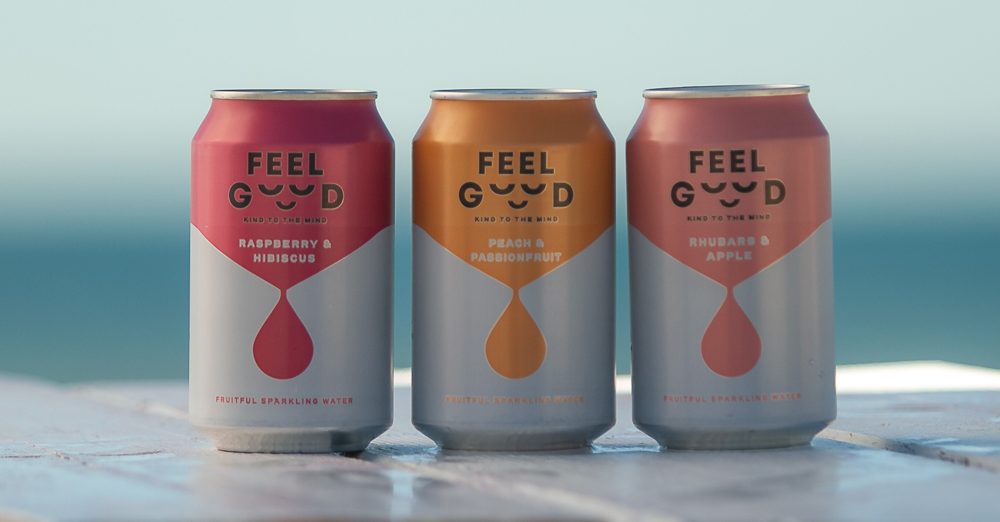 Water Kefir: Agua de Madre 
Within the realm of fermented drinks, it is time for Kombucha to move over and make some room for this unbelievably yummy water kefir. With a name that nods to it's key ingredient, a 2000-year-old mother culture, Agua de Madre contains 55 billion live cultures per 100ml. For a fermented drink it is wonderfully sweet and packed full of flavour. It also has a slight fizz and an alcoholic edge of up to 1.2% ABV. Perfectly invigorating for morning, noon or night – this is the fermented drink to get your hands on.
We love: The Passionfruit and Raspberry Water Kefir
Hard Selter: Naughty Water
In the recent surge of clean living and healthy lifestyle trends, alcoholic seltzers have become an extremely popular alternative to a sugary-alcoholic drink. Naughty Water is no exception offering three fresh flavours of vodka-based boozy seltzers to those who wish to 'be naughty responsibly'. With zero sugar and zero carbs, it has never been easier to enjoy a refreshing alcoholic drink in the sun.
We love: The Sparkling Blood Orange Naughty Water