As we continue along the roadmap out of lockdown, we have finally passed a highly anticipated date: 12th April, when non-essential retail and outdoor dining resumed. The best part about this? Coffee Shops opened too. While other restrictions remain for the moment, picking up a coffee from your local coffee shop – and even enjoying it in the sun if you are lucky – is a small joy many of us have been waiting for. Therefore, I thought there was no better time to highlight three of my favourite coffee shops in Guildford – all of which are back open for business.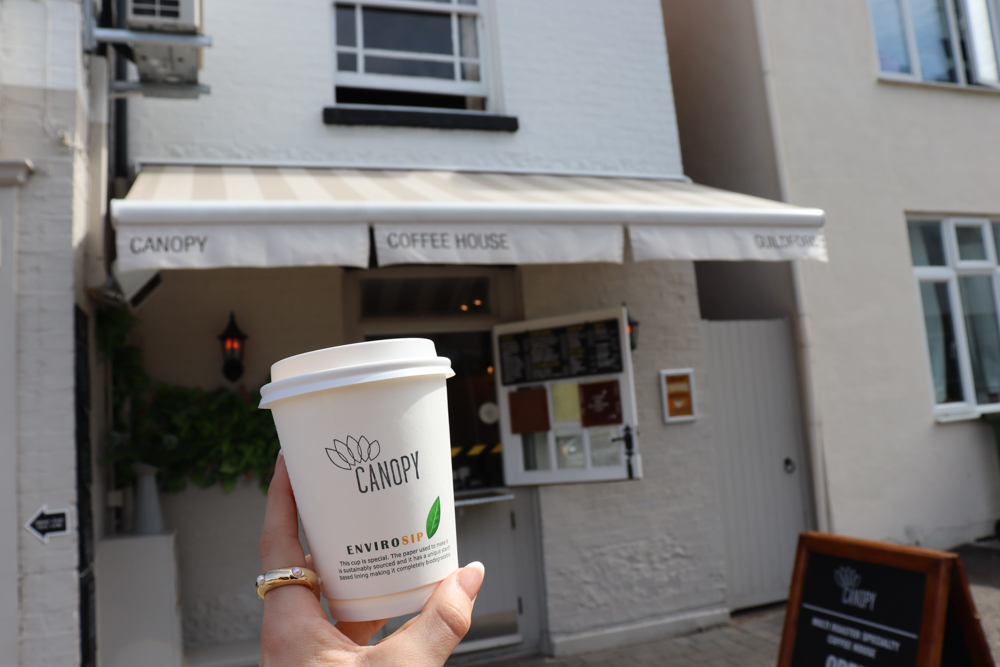 1. Canopy Coffee
Where? 62 Haydon Place, Guildford, GU1 4NE
Canopy Coffee is one of the best independently owned, speciality coffee shops in Guildford. Designed with the desire to create community through coffee and to bring the speciality coffee scene to the high street. They brew seasonal roasts,  making it ideal for coffee connoisseurs who are after more than the average cup of joe. The shop has a ready-made outdoor service hatch and an (optional) click-and-collect ordering system making it the perfect place to swing by and pick up your Covid-safe coffee.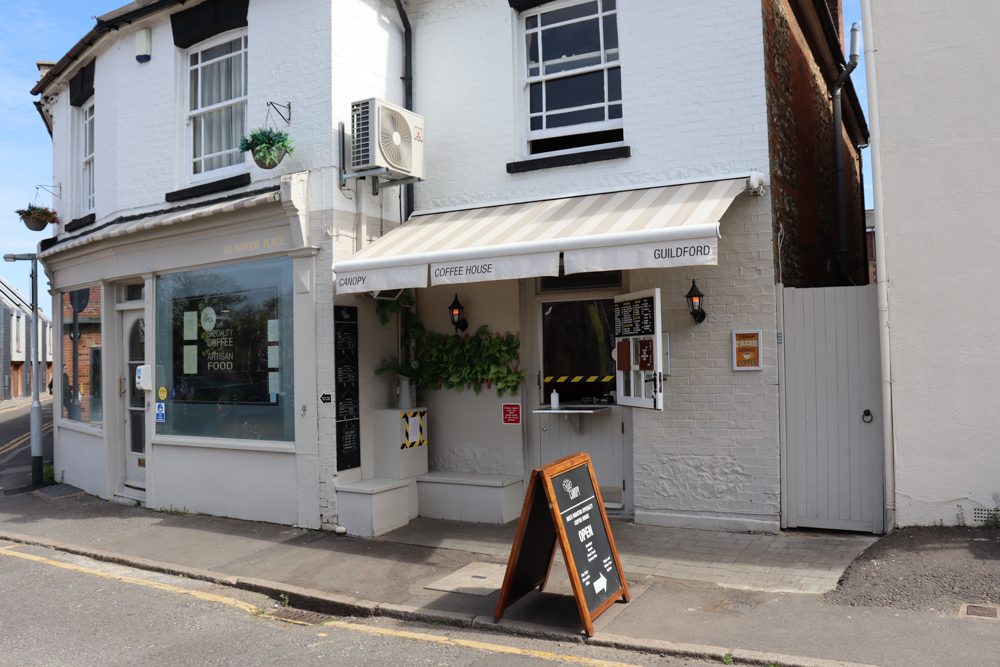 2. GAIL's
Where? 19 Tunsgate, Guildford, GU1 3QS
Gail's Bakery is not one to miss; they opened their first shop in London back in 2005 and now have more than 60 stores spread across London and the South. The bakery is to die for with too many mouth-watering treats to choose from – I am yet to try something that has not been delicious. Their coffee is smooth, rich, and not too bitter making it the perfect cup for everyone. They have an outdoor seating area, or you can take your hot drink and sweet treat to-go.
3. Coffee Culture
Where? 2 Angel Gate, Guildford, GU1 4AE
Owned by a husband and wife, this independent coffee shop does one of my favourite cups of coffee in Surrey. They also happen to serve some scrumptious sweet treats as well. To top it off, they serve up Fairtrade coffee and use local suppliers. They have an outdoor seating area in a gorgeous, cobbled street in Guildford, and some of the seats are covered by outdoor heaters making it the perfect spot to sit and relax (whatever the weather!)