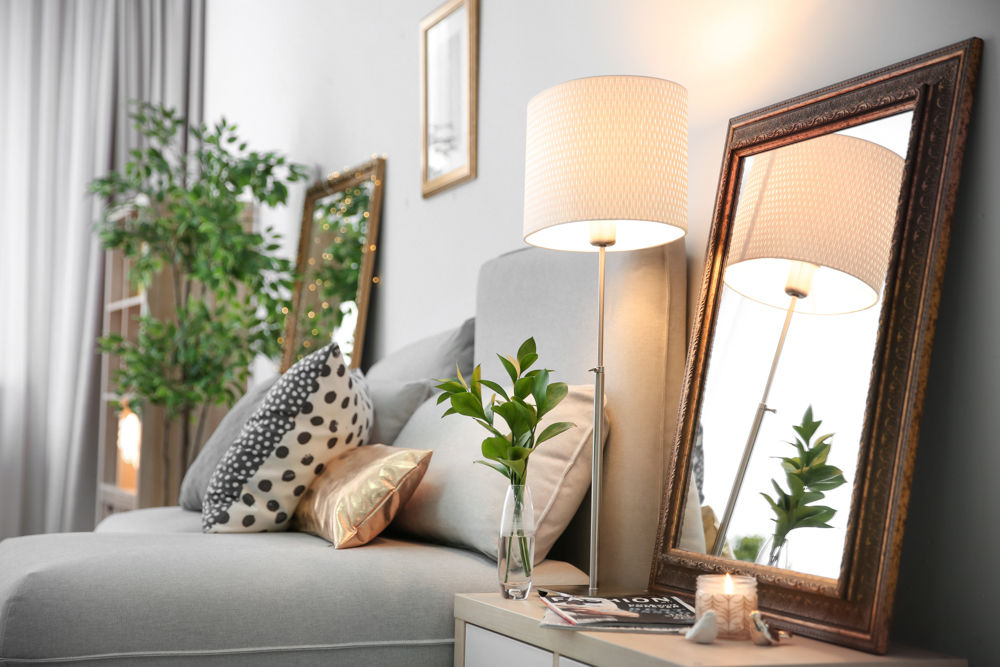 Looking to brighten up your new work-from-home setup? Jane Lee shares 6 simple ways to bring the outdoors into your home.
Bringing nature into our homes doesn't just breathe new life and energy into them, it's proven to boost wellbeing.
I've always incorporated natural elements into my designs, and with Autumn upon us, now is the perfect time to ramp things up, even in a small way.
See my guide for 6 simple ways to bring the outdoors into your home below.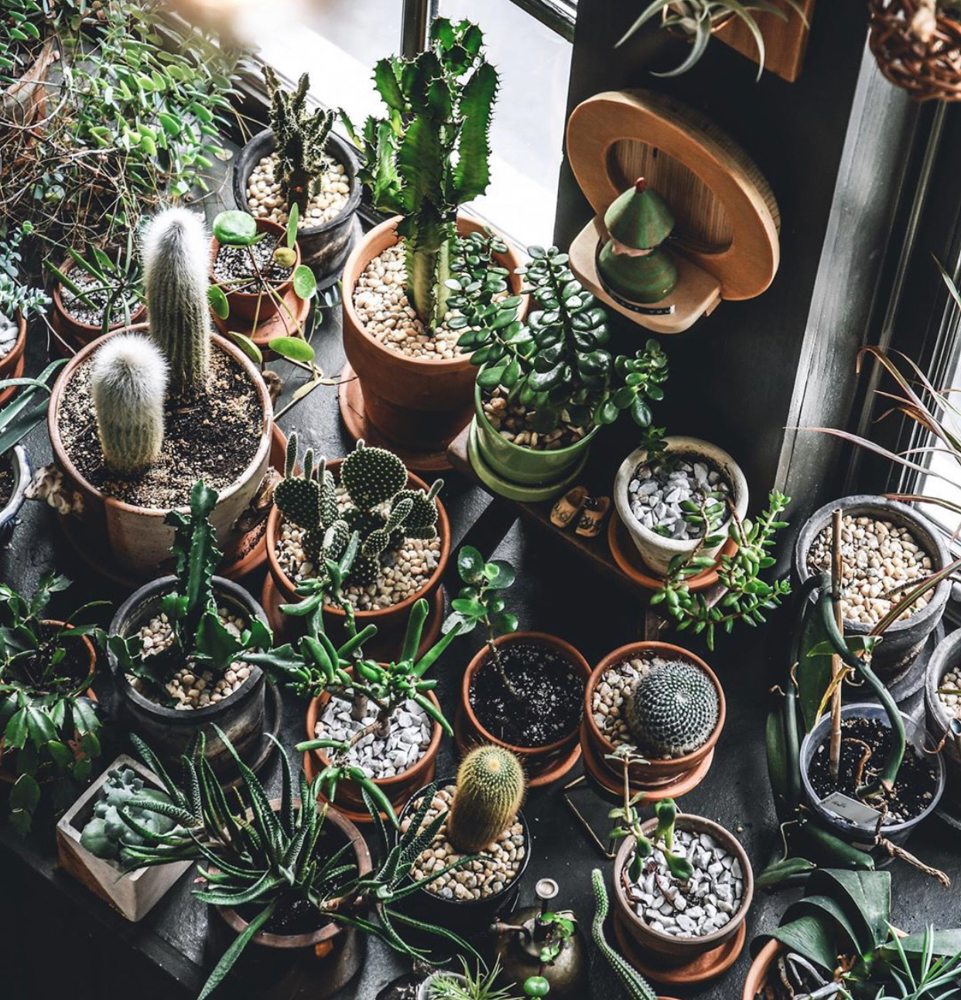 1. Biophilic Design.
A buzzword in interior design, this takes natural elements and brings them inside to boost productivity, health and wellbeing. Think window seats, internal courtyards, bi-fold doors and plenty of natural light, patterns, materials, colours and textures. Savvy developers are taking note as it is proven to add up to 5% to a property price.

2. Modern Garden Furniture
As gardens began to be seen as another living space, furniture began to mimic what was indoors and just adapted to withstand the elements. Nowadays there's an array of weatherproof seating, coffee tables and accessories to choose from.
For stylish weatherproof cushions and beanbag chairs, loungers and tables, check out Kent-based Armadillo Sun (see 3 Things I'm Loving). Handcrafted and made in the UK, they're suitable for inside and out, with mould, mildew and stain-resistant fabrics – wine, coffee and chocolate are easily wiped off. Their Monaco Modular Collection of luxury beanbag chairs, ottomans and pouffes has been designed for home and garden use.
3. Fifty Shades Of Green
It goes without saying that all shades of green are ideal for bringing the outside in. Paint provides one of the biggest transformations for a relatively small outlay, with some options being Farrow & Ball's Cooking Apple Green and Lichen; Pea Green and Sage Green by Little Greene, and Olive and Artichoke by Graphenstone.

4. Coastal Vibes
The fresh, coastal vibe of blue and white is another nature-inspired choice, and as the nights slowly draw in warmth can be introduced with autumnal colours: light browns, gold, olive greens, mustard tones and reddish tones. Murals Wallpaper has lots of vivid choices and nature-inspired prints, including banana leaf, jungle and florals, flamingos, butterflies and toucans. For canvases and prints of nature at its beautiful best, have a look at Argenta Wellness.
5. Plants!
Introducing fresh greenery is the easiest way to transform your home from dull to full of life and garden centres report booming house plant sales. When I'm staging I always look in clients' gardens for flowers and foliage I can add to jugs and vases. Don't forget walls and ceilings: botanical and animal prints are another way of introducing a splash of green (see 3 Things I'm Loving).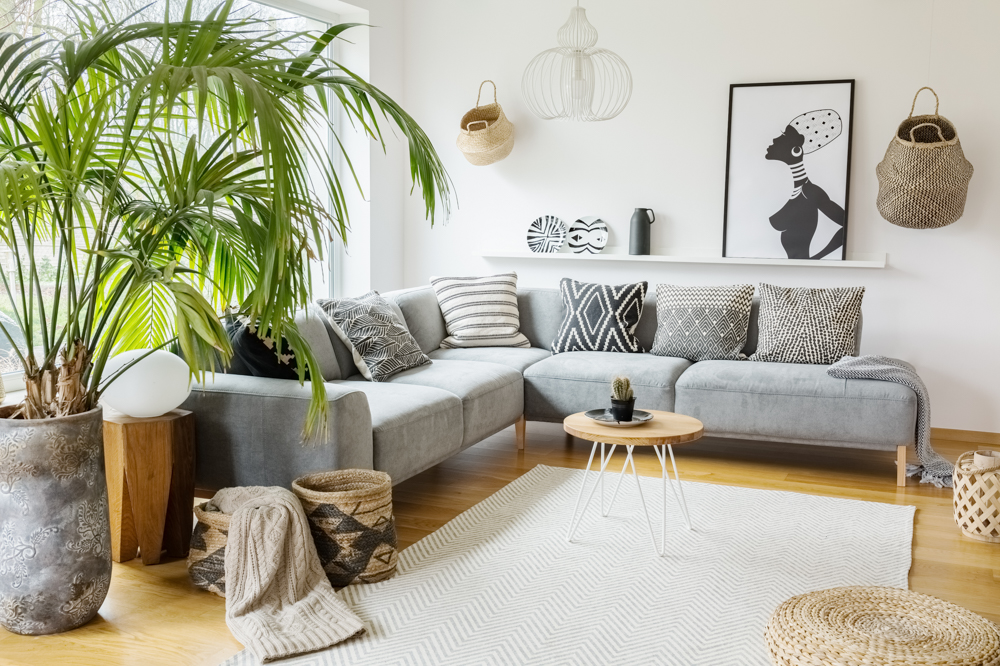 I'm a big fan of wall-mounted planters and hanging baskets: H&M has a rattan hanging basket and a boho-style organic cotton macramé plant hanger.
Another option is to invest in a 'living wall'. Sussex-based online store Chalk & Moss stocks vertical garden planter kits along with lots of other biophilic ideas for the home (see 3 Things I'm Loving).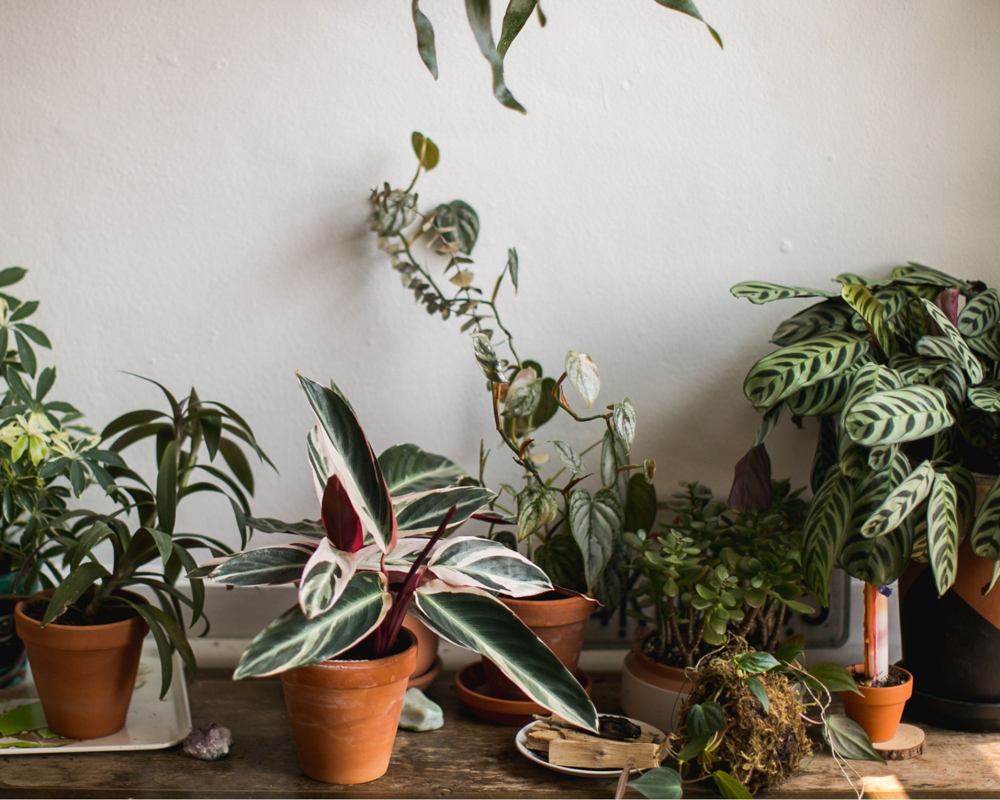 6. Natural Materials
Mix in some natural materials to add warmth and texture: things like stone, wool, clay pottery, marble, granite, cork, hemp, terracotta, paper, glass, rattan, wicker, seagrass, brick, bamboo, crystals and shells.