We are counting down the days till we can enjoy a cocktail made by someone else, a glass of wine that is poured by someone else and hold a menu where we are spoilt for choice in our hands. If you're looking for places to enjoy drinks outdoors in Brighton, here's a small round-up of some of the best. We've been lucky enough to try them all out in person back in the days when that was a thing so we can personally testify to the calibre of these establishments.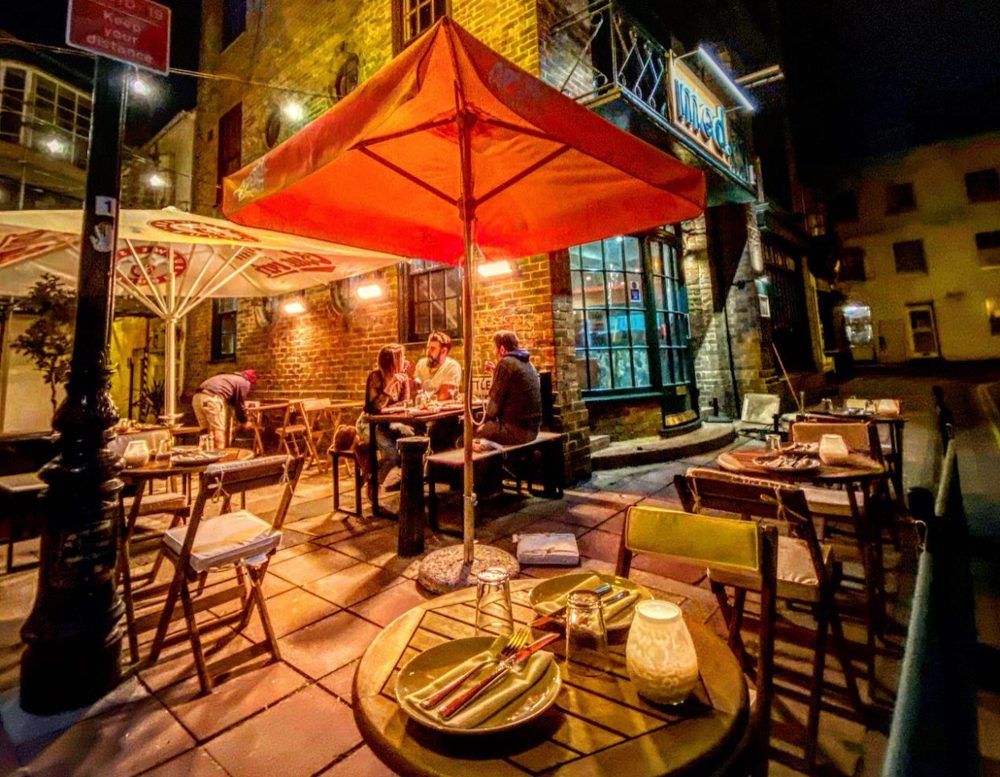 Med restaurant is a great option for lovers of small-plate dining. Set right in the heart of the lanes, you can enjoy the hustle and bustle of passers-by whilst you indulge in some of their gorgeous Mediterranean-inspired cocktails. Founded by the team from Paradiso Social, it's now known as one of Brighton's best spots for dining and drinks. Until we're able to dine inside again, Med have adapted their outdoor space with gorgeous orange umbrellas to keep the outdoor dining space fresh and vibrant.
Where? BN11HT
Seafront sister restaurant to the popular Coal Shed, The Salt Room has a great covered terrace perfect for drinks and dining. You'll need to be quick booking a table, but if you're in search of a more refined dining experience, the service here is great. They stock many local wines in their vast drinks menu and their bartenders are no stranger to a show-stopping cocktail.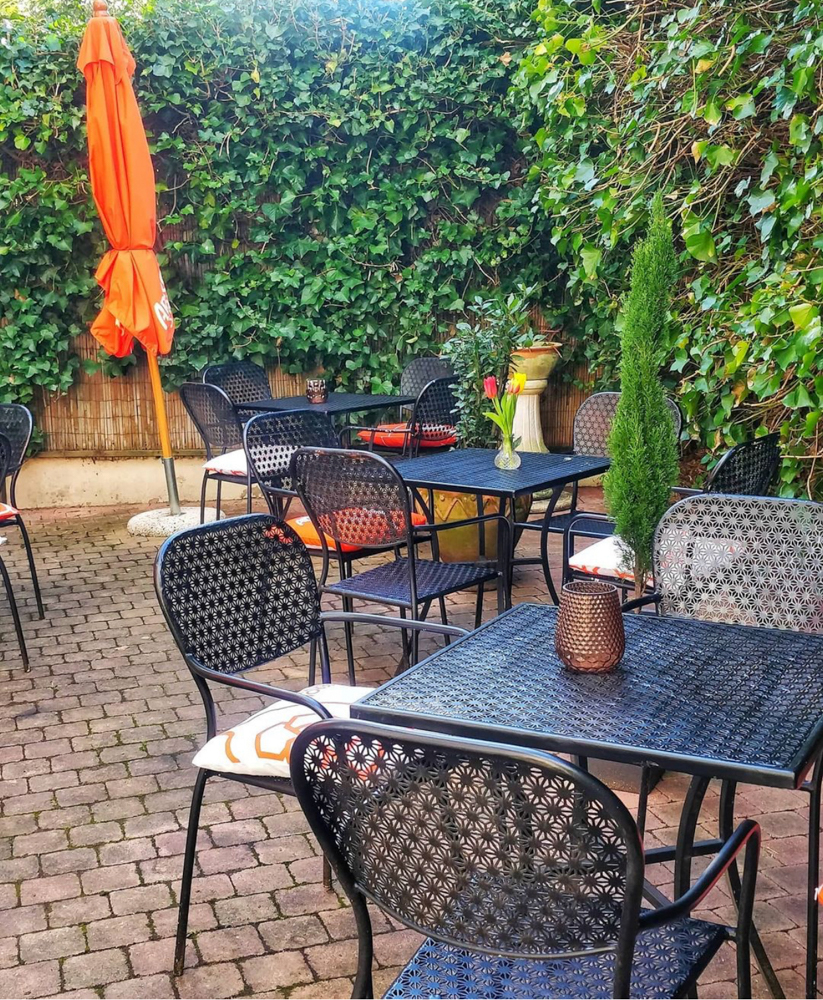 L'Atelier Du Vin's wine and cocktail bar situated in Seven Dials has a very welcome garden out the back that's a real gem to visit for a drink. Of course, it's well equipped with suitable umbrellas for our undeniably crappy British weather. In our opinion, it's an outdoor space in Brighton well-worth visiting if you're looking for a great cocktail and chilled out vibes.
Where? BN13JE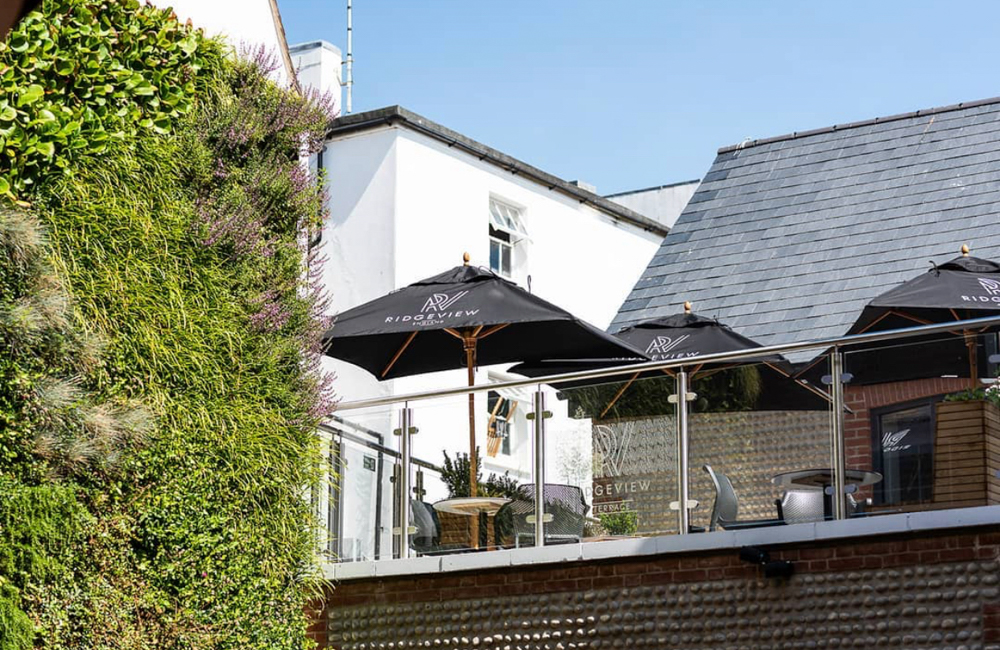 Ideally located in the heart of Hannington Lane. The relatively new "Flint House" has one of the coolest roof terraces in Brighton. Another great choice for Small Plate dining, The Flint House is also a great choice if you're after some great seafood. Most importantly, their bar team create some exceptional cocktails.  Our favourite dish? The drool-worthy blue cheese crumpets. Where? BN1 1GS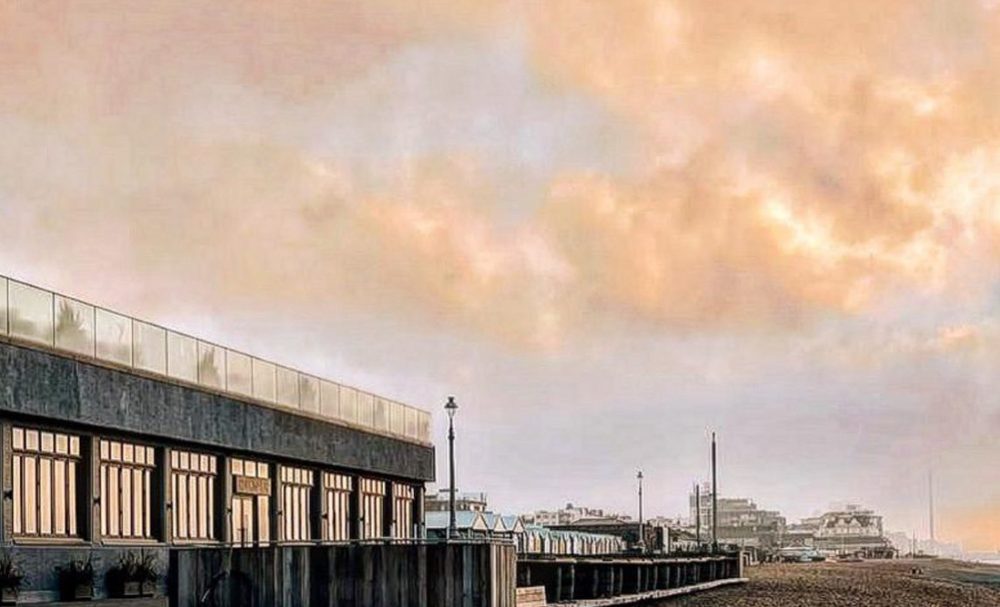 Hove-newbie Rockwater enjoyed a very short but successful opening pre-Christmas 2020. Situated just off Western Esplanade, this new seafront location boasts stunning interiors, a great menu and views-to-die-for. What are we most looking forward to here? Enjoying the rooftop terrace with those stunning sea views in balmy Summer evenings. There are ample outdoor seating options to go and enjoy a drink at Rockwater so it's perfect for the re-opening week!
Where? BN34FA
Definitely our choice for the ale-lovers amongst us. The Brunswick have a vast array of cask ales, local ciders and keg-beers on offer. Outdoor seating is available on their wooden terrace and is a popular Summer choice for many locals. They've recently installed a covered gazebo, so no need to bring your pack-a-mac.
Where? BN31JF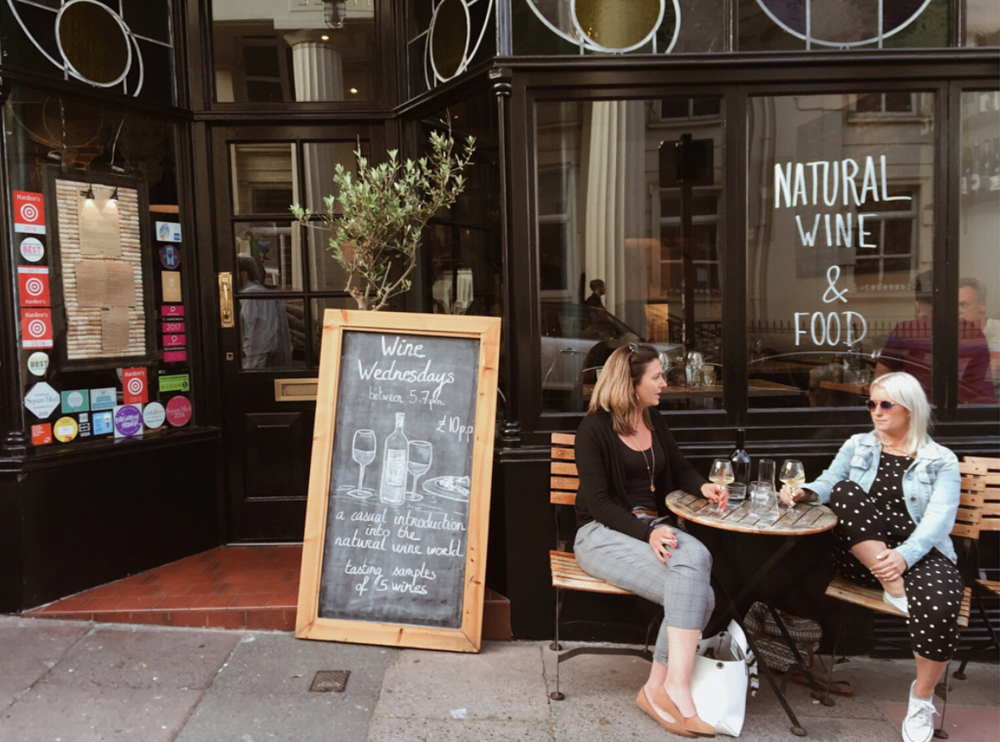 The only bar in Brighton dedicated to serving natural wine, Plateau is the perfect place to enjoy a glass of something delicious with your girlfriends. Also offering a range of small plates to accompany your wine, you can find them serving up some popular seafood faves. With recently expanded street seating, this is another great choice for being ensconced in the hustle and bustle of the South Lanes.
Where? BN11HG
For those looking f0r a relaxed drink and bite to eat, Bison Beach bar is one of the best places to go. Situated on Madiera Drive, it's a completely outdoors venue. They usually team up with one of Brighton's newest foodie pop-ups and currently, you can find Wood x Coal there. If you want to kick-back here and catch the sunset you need to book a bench, online.
Where? BN21EN
We hope you enjoyed our round-up of places to go for drinks outdoors in Brighton!