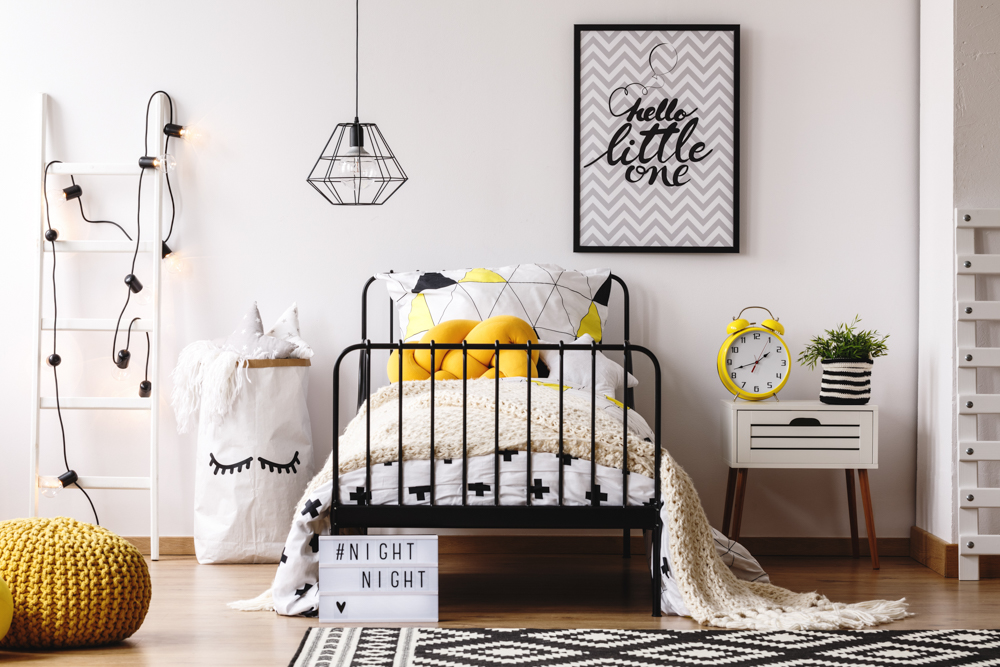 Jane Lee shares some ideas to create the coolest rooms in town: throw out the rulebook and let your imagination run wild.
Building Blocks
Good-quality neutral, multi-functional furniture grows with little ones, making it a worthwhile investment. Then add splashes of colour and imaginative touches with smaller things like bedding, rugs and pictures that are easier (and more fun) to replace. Steer clear of themes that will quickly date; if you choose wooden furniture it's simple to refresh with fresh paint and new handles over the years.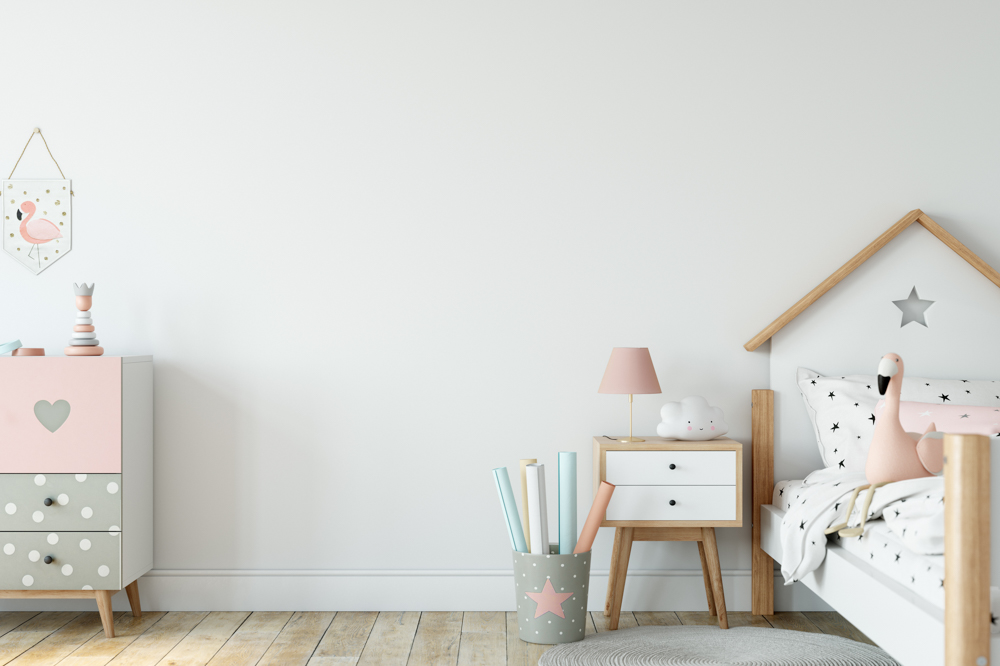 Vintage Charm
Preloved furniture, such as old-school wooden desks, wardrobes and iron beds, add warmth and character and can be picked up relatively cheaply at charity shops and on Facebook Marketplace. It's also more likely to have had a few knocks, so a few more won't matter.
Wonder Walls
Who else remembers getting told off for scribbling on their wall? Encourage creativity with a blackboard wall or removable blackboard stickers – wall stickers are great for decorating plain walls, John Lewis has some lovely designs. A big cork noticeboard keeps treasured artwork and photos all in one place. Peg shelves and pegboards are handy for displaying toys and dressing-up clothes and check out the cute magnetic wallpapers from Groovy Magnets and Sian Zeng.
Think Outside The Box
For under bed storage, a row of wicker baskets looks stylish, even if what's stored behind them isn't quite so photogenic. In her new book, The New Mindful Home: And How To Make It Yours (Laurence King, £14.99), Joanna Thornhill suggests using old cake tins for "collating smaller collections of toy cars or building blocks". We love all the storage solutions from Great Little Trading Co, pictured below.
Funky Floors
Fake grass can be used inside as well as out, creating lush carpets and rugs that are soft and safe to play on – and any stains can easily be mopped up. Royal Grass sells artificial grass suitable for indoor use. Flooringsuperstore.com's Funky Lawn grass design vinyl is anti-slip and has a thermal backing, while its Funky Highway is decorated with roads, houses and shops.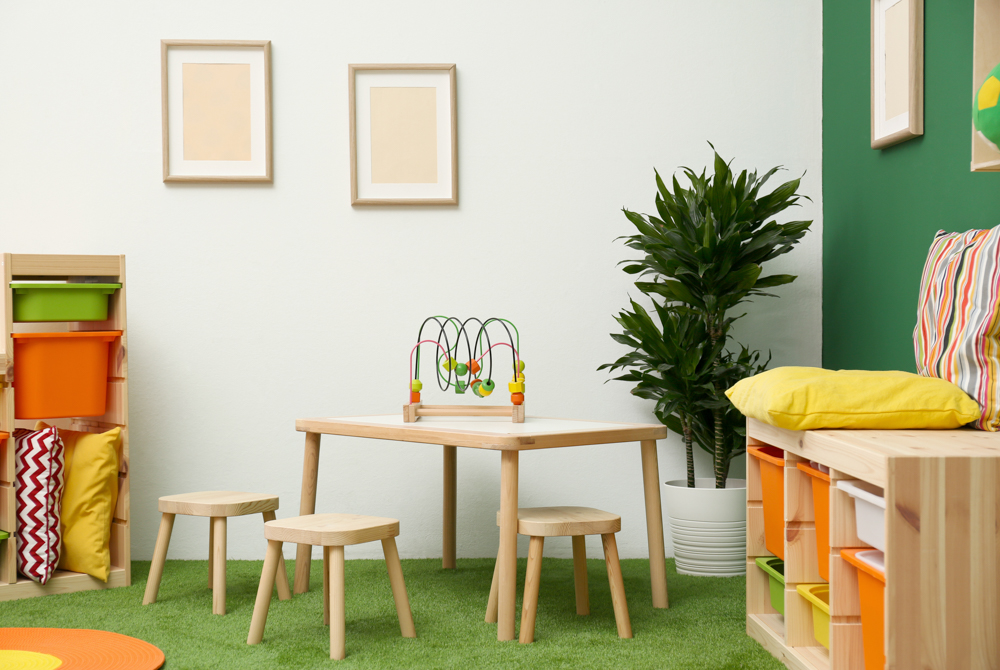 Hip Hideaways
Who doesn't love a den? Creating a small, sheltered room within a room gives them somewhere to hide away, play or snuggle up. Ikea's BUSA children's tent and tunnel are colourful and cost-effective, or how about a sweet pop-up tent, playhouse or wigwam filled with cushions. This set below is available on Etsy for £52.49.

The High Life
Raising the sleeping area with bunk beds creates space underneath for sleepover pals, handy storage or a desk. Pull-down tables and narrow book ledges instead of shelves are also space-saving options. This is the Lifetime Low Loft Bed, £948, from Nubie.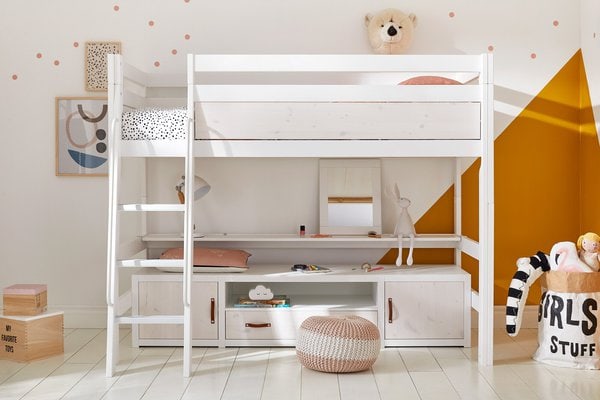 All Grown Up
While there are stacks of wonderful kids' wallpapers out there, more grown-up, traditional patterns look sensational too. This magical bedroom was designed for Interior Design Masters contestant Nicki Bamford-Bowes' daughter; Nicki now runs design studio "And Then They Went Wild". The wallpaper is Clematis Mural, available in Pink, Dusty Blue and White, by Sian Zeng (photo by Lol Johnson).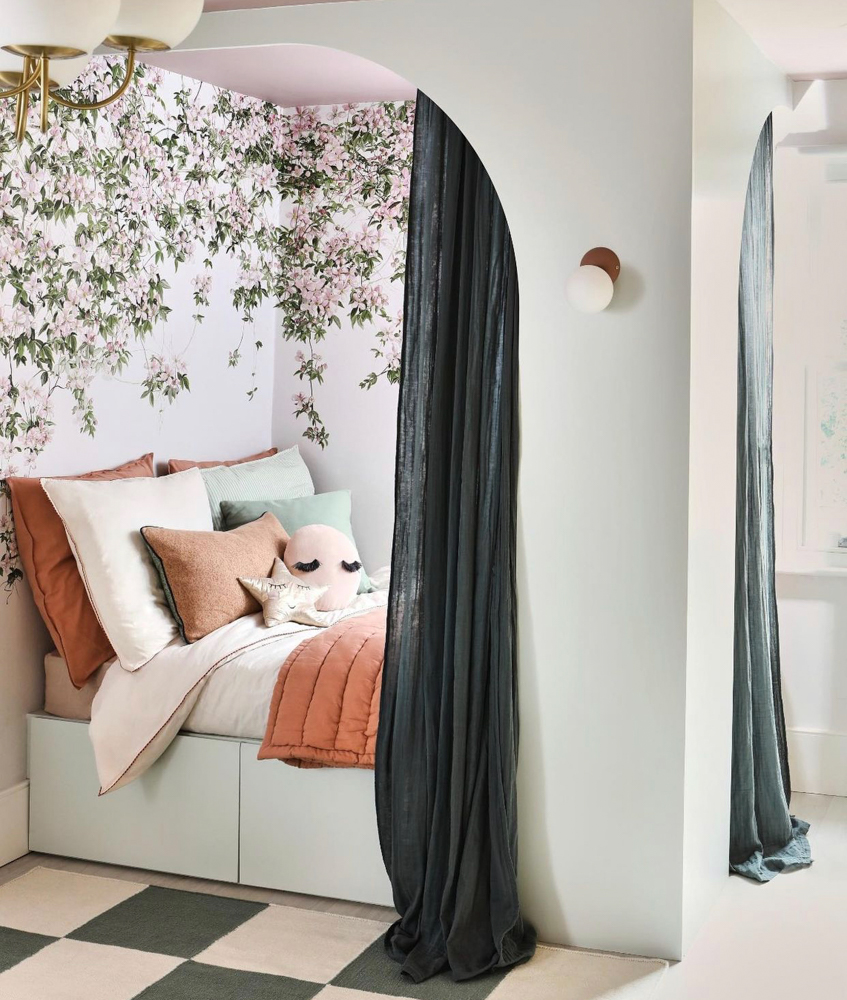 Teen Spirit
Now could be the time to consider stepping back and letting a child's passions and musical tastes take centre stage. Mustard metal lockers add an industrial edge and come in lots of sizes and shades (available from England at Home). Beanbags and floor cushions are perfect for chilling out; the indoor-outdoor collection from Armadillo Sun resists spillages – chocolate and coffee stains simply wipe off. There's a handle to carry them from room to room and because they're weatherproof they can be left outside. Armadillo Sun floor cushions and beanbags, from £85.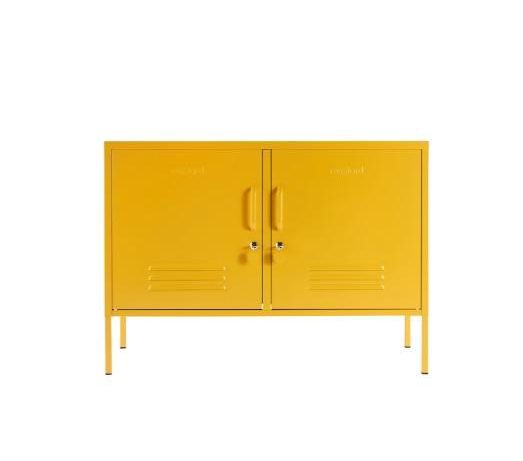 Photo credit: Image: Plain English Design