Architectural Plants is a specialist horticultural nursery in Pulborough. Something that they happen to do exceptionally well, is to turn their customer's dreams into a reality with their incredible planting solutions. 
Most recently, one of their expertly pulled together jobs was to deliver 6 Pine Niwakis enormous mature trees into a client's garden via helicopter and cargo nets. The job at hand was a full garden re-design and landscape, but bringing in some of the larger trees such as the Pine Niwakis was simply impossible via the current access.
Guy and the team at Architectural Plants had just 3 weeks from confirmation of the job to arrange the specialist and carefully planned operation. Working in partnership with Green Oak Services, they managed to coherently work together to ensure that their timing was perfectly aligned.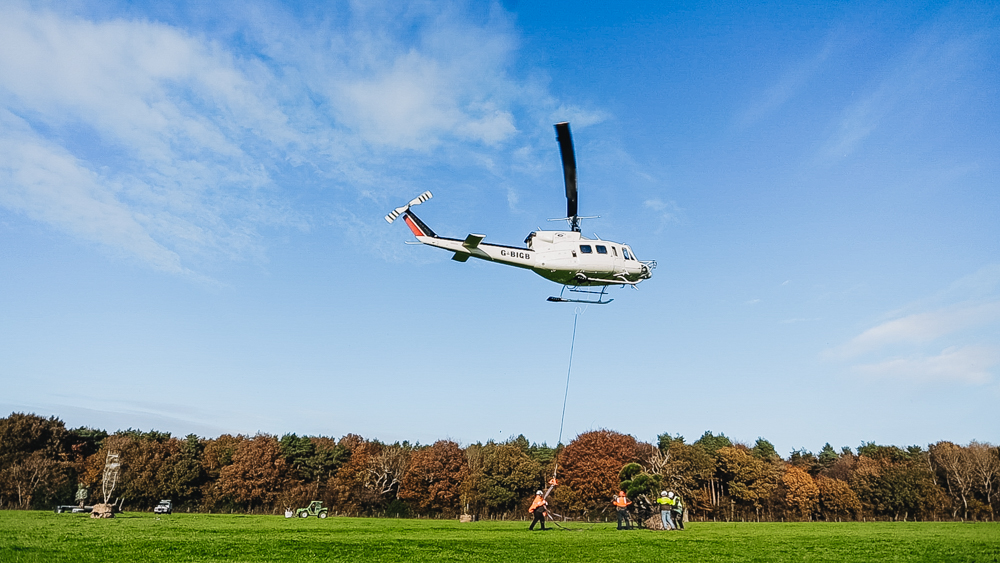 The customer who assigned this job to Architectural Plants hand reserved each individual tree from their extensive nursery reserve in Pulborough.
When the day of the job arrived, the Architectural Plants team managed to execute their mission of transporting 1 enormous Pine Niwaki, a 150-year-old olive tree and 4 gargantuan Acer trees in a mere 45 minutes. In total, they transported 7 tonnes of plants.
View the full video of this incredible job here.
Video produced by Chichester Production Company.