Traditionally seen as a long established plant nursery at it's previous home, you would be forgiven for not knowing that Architectural Plants, now based in Pulborough, is actually home to a stunning café that you can visit and enjoy. It is also home to a lovely range of high-quality gifts and homeware, as well as a selection of drinks from some of the finest producers and partly supplied by Giles Cutlack at South Downs Cellars.  The best bit –  you can enjoy all this while sitting amongst the most wonderful tropical plants and for a moment it genuinely feels like you are in paradise. Kew Gardens eat your heart out!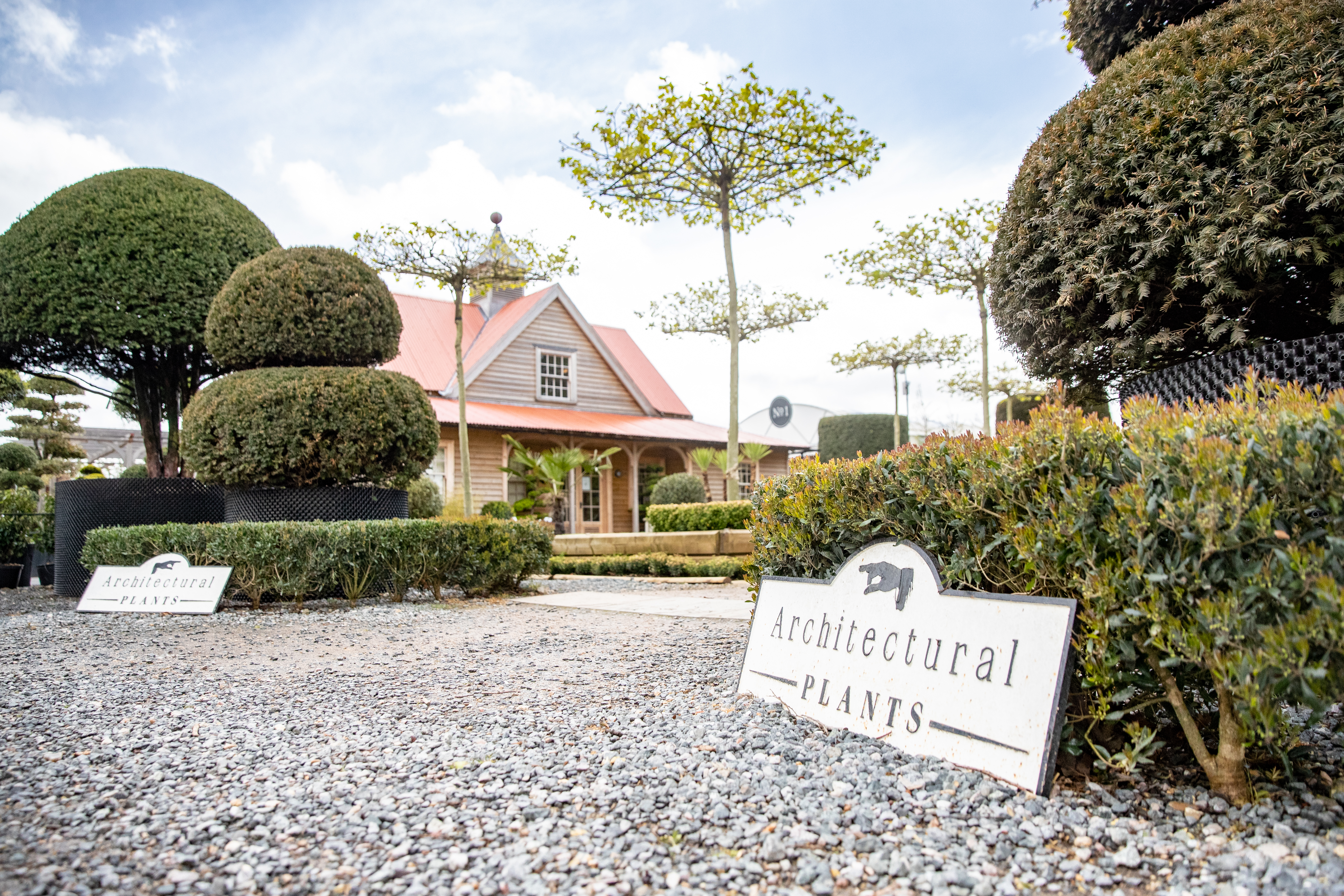 Established in 1990 by founder Angus White, AP is set in 32 acres of prime Sussex land, at the foot of the South Downs. So yes, it's in a pretty epic location. Open to both the trade and the general public, as a nursery, it's changing the game. Guy Watts (MD/ Owner), describes AP as always wanting to "push the boundaries and challenge the way things are done".
If you are visiting as a customer for plants, you won't be disappointed by the extensive range of Japanese and European Topiary, Hardy Palms, Bamboos and screening plants. Surprisingly, most of these exotic offerings are actually grown at Architectural Plants. A lot of the plants not grown in-house are sourced from within the UK, and as well as selling their plants, trees and pots they also offer some incredible courses such as 'Niwaki Pruning' and 'Creative Maintenance' for beginners and Intermediates with MD/Owner Guy Watts.
Chatting to Lucy Strong (Business Development Manager) about the vision for the café, she tells me that as a business they agreed on only using British brands where possible. Featuring brands such as Marion Brandis (Ceramics), Coburn and Baker (Cakes) and Tempus foods (Charcuterie).
Speaking of the café, MD Guy Watts  said
"As much as our focus is very much on plants and trees, our aim is to make this somewhere that people can come and enjoy what we have done here. And that is what we have tried to do with the Café. The Café is something we are really proud of as it has been an opportunity for us to work with some extremely talented local suppliers and diversify our offering as a destination nursery."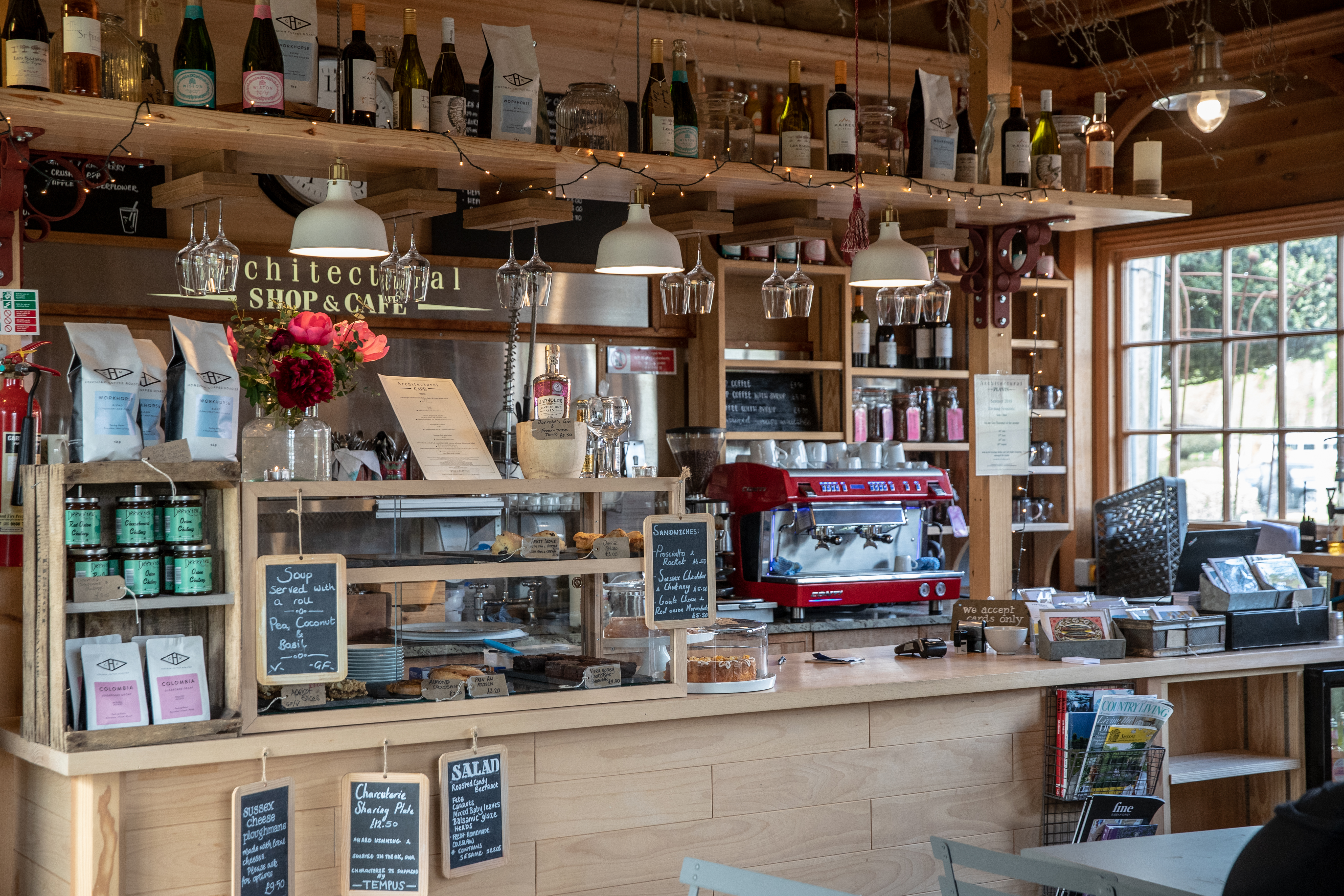 In addition to the Café, Plant Nursery and Creative Courses- AP is starting a new 'Late Night Shopping Evening' called the 'Summer Sessions' on the last Thursday of every month June- August. Come and enjoy a glass of wine and charcuterie board and shop at your leisure. Looking further ahead into the year they are holding a Christmas Fair on 30th November 2019. With up to 80 exhibitors expected they will be showcasing local produce, distilleries, crafts, talents and much more. The perfect destination to do your Christmas shopping, with some delicious hot food and drink on offer. Definitely one for the diary.
For more information :
http://architecturalplants.com
Architectural Plants
Stane Street, North Heath
Pulborough, West Sussex
RH20 1DJ
All photography credit copyright @georgegunnphoto
Liked this article? You might like this >>>>