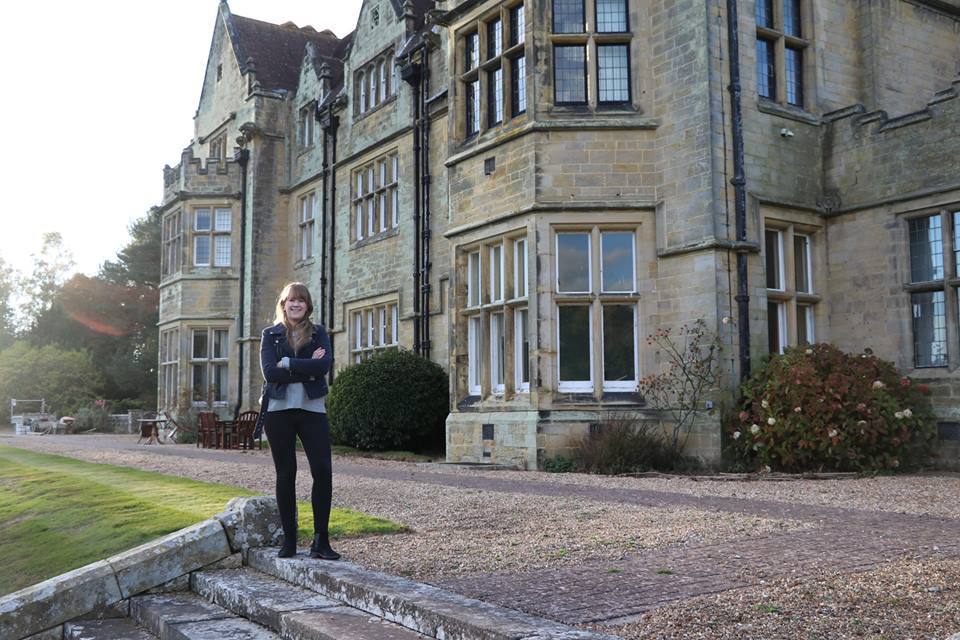 Described as an "exclusive events venue", Balcombe Place first came onto our radar in 2018. The perfect Sussex wedding venue and stunning private house, we managed to grab a quick interview with the power house behind this operation, Emma Sargeant. It soon became apparent just what a remarkable job Emma had done turning the once care home into a state of the art private house- beautifully furnished and refurbished to emulate it's former glory steeped in the family of Balcombe Place's history.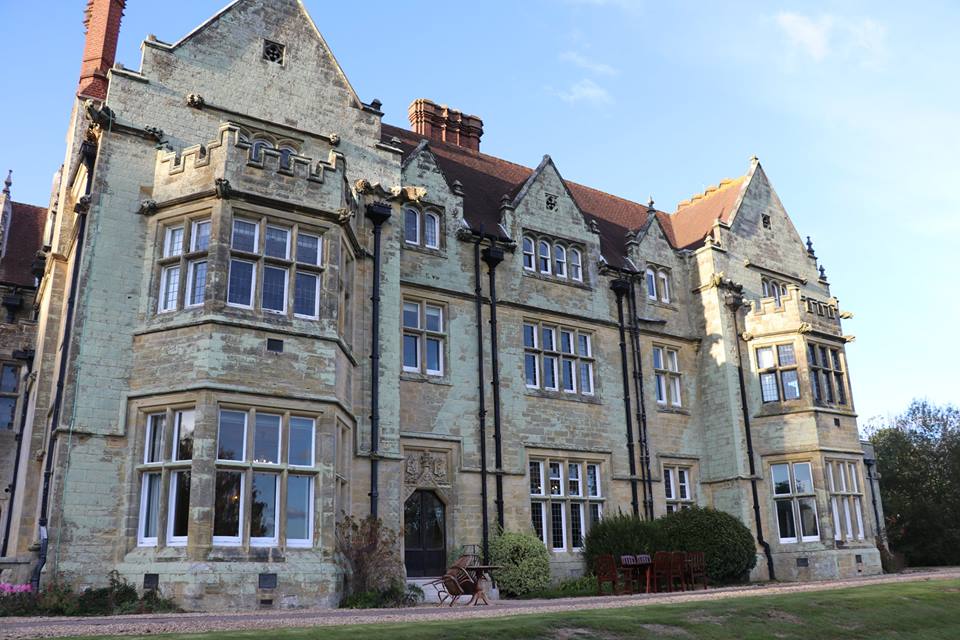 What was your previous work experience before coming to Balcombe Place?
"When I left university, I ended up in Hereford as an estate agent. I did that for about two years but I realised it was not for me. I relinquished all responsibilities and left to go travelling for two years. When I came back I went into an event managers role at Dewsall Court ( A Wedding Venue). I stayed there for just under three years and during that time I became the Senior Events and Sales Manager, I oversaw all the sales, events and teams that were included in that."
How did this lead you to Balcombe Place?
"Balcombe Place was put onto my radar by a close friend from University – Artie Martin. The family had to decide what to do with the property after it had been leased for 60 years. Fo Martin and Artie Martin both came up with the idea of an events venue, and as they knew my background, they asked me to come and take a look."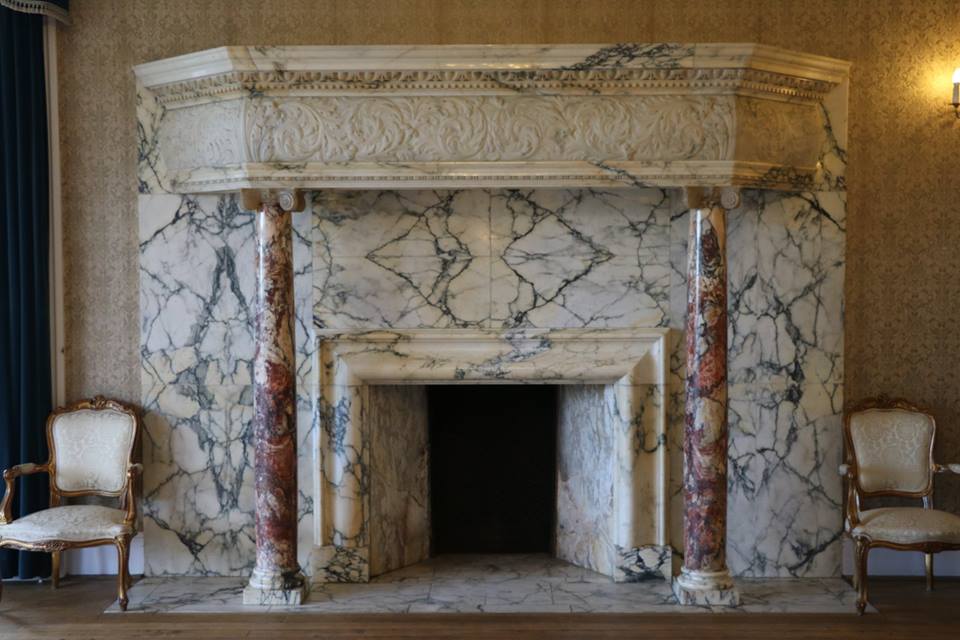 Talk to us about the refurbishment of Balcombe Place..
"I first saw the building in March 2017, and although you could see that it was an amazing building it was a very daunting prospect. It was decided early on that the house would be refurbished in stages, starting with the ground floor so that we could throw a party! After that we would move on to the first floor bedrooms, followed by the second floor, and so on. We tentatively started the first round of renovations in November 2017, which was completed by the 12th May 2018, when we had our opening party. We were actually lucky enough to have completed three bedrooms by this point also, which we didn't expect initially."
How about the second stage of the refurbishment?
"The second stage is actually already underway, in August of this year we decided to continue renovating bedrooms and bathrooms- which means that by November we will have six bedrooms and bathrooms finished. And we have also started work on the guest kitchen. Completing the second stage of renovations will mean that the whole of the first floor will be finished. This will allow us to open up for accommodating private parties, corporate events, retreats,  pre/ post shoot parties and self-catered weekends."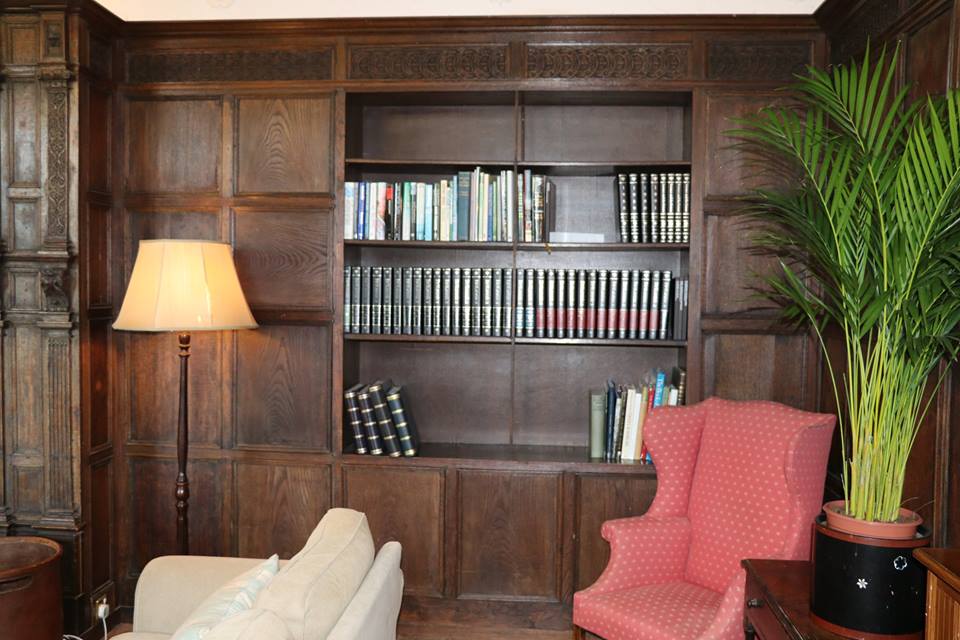 Even though Balcombe Place is not solely a wedding venue, can you tell us a bit more about having a wedding here?
"We are really excited that we already have 15 weddings booked, considering when we officially opened. All of our couples booked have totally fallen in love with the house, and are just as excited about the renovations as we are. What is so key for us is not to become a "Wedding Factory". We want to remain Exclusive, Private and most of all Special for those couples. Something we offer at Balcombe is that you can have your own Wedding Manager, I will help the couple throughout their wedding process, and on the day. It creates a special relationship with the couple and allows them to have a totally tailored, flexible and unique package."
What makes your job so special?
"I fell into the event industry by accident. When I got back from travelling and was working at Dewsall Court, I started as the bar manager and ended up doing some really incredible events. When I found out about the event managers role coming up, I knew I had to apply. I love the buzz around a wedding. There is something incredibly special about being able to help a couple plan the best day of their lives. To be able to work in a beautiful venue, helping couples to plan the most important day of their life is incredibly rewarding."
What is your favourite room in Balcombe Place?
"It's got to be the main hall. With the fires lit, and the comfy sofas around the fireplace, the grand staircase, and the beautiful ceilings. I love the fact that when you walk in, even though it is such a grand room, it feels very homely and very welcoming. It absolutely glows at night. It is so special."
Visit the website here.