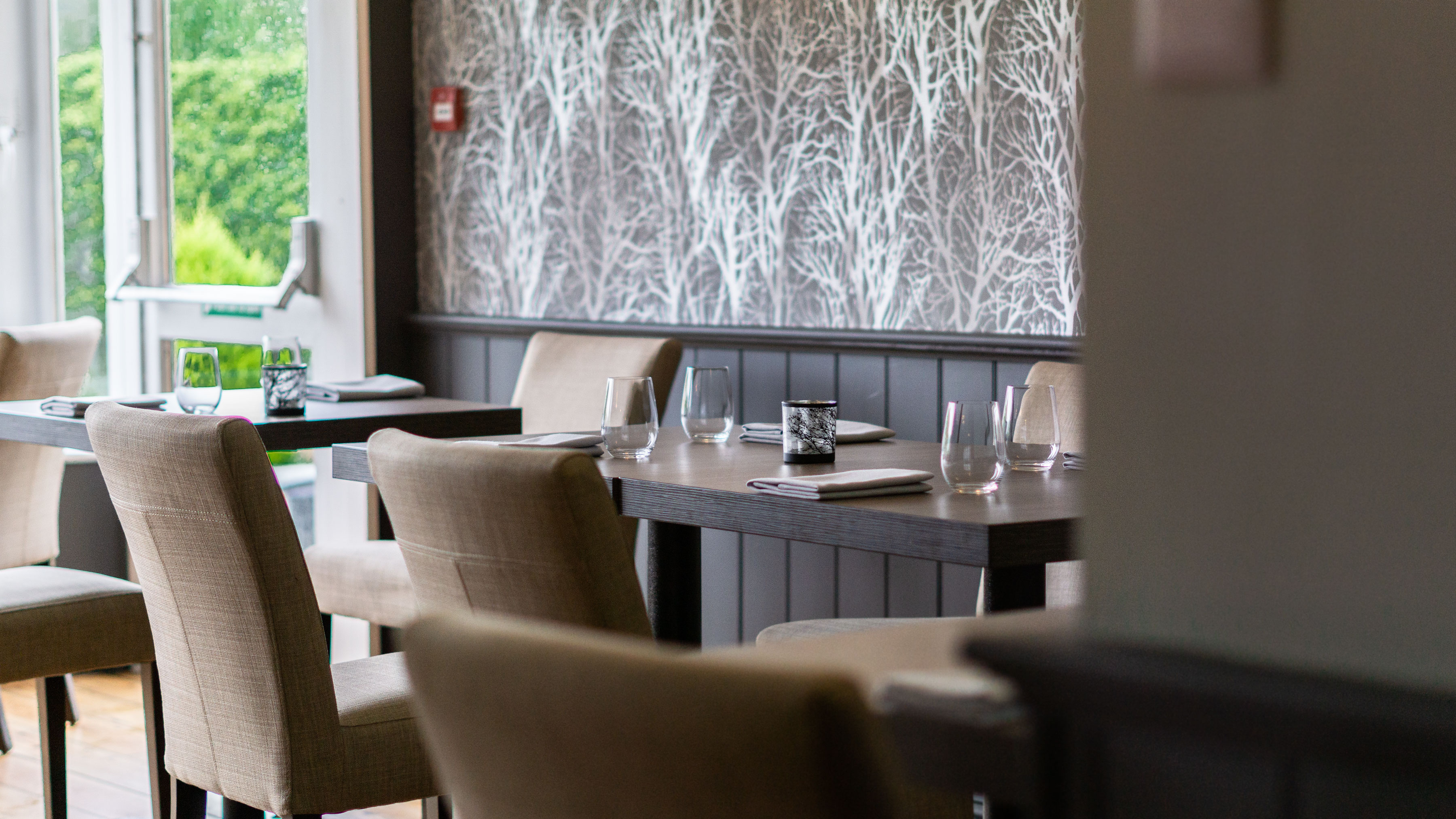 There is something quite fascinating about chefs. They are the beings that create some of our fondest memories with their own loving hands and years of expertise. Their inner workings have inspired some of our most favourite dishes, that in essence, take us back to a memory- often our fondest, spent with those we cherish most. Experiences we won't forget and tastes we could never recreate. These experiences were all born out of one mind. I guess that is why food has always been such a fascination for me. I'm a memory hoarder. And food for me assimilates with memories. Some of my most favourite moments have been centred around amazing food, restaurants and the feelings that these have bought back to me time and time again with great affection.
When Heritage opened in the summer of 2019, I knew we just had to go explore. Luckily, Matt let me come in for the day and get a look at how it all works at his latest venture. So without further ado, here is a look behind the scenes at Heritage restaurant, Slaugham.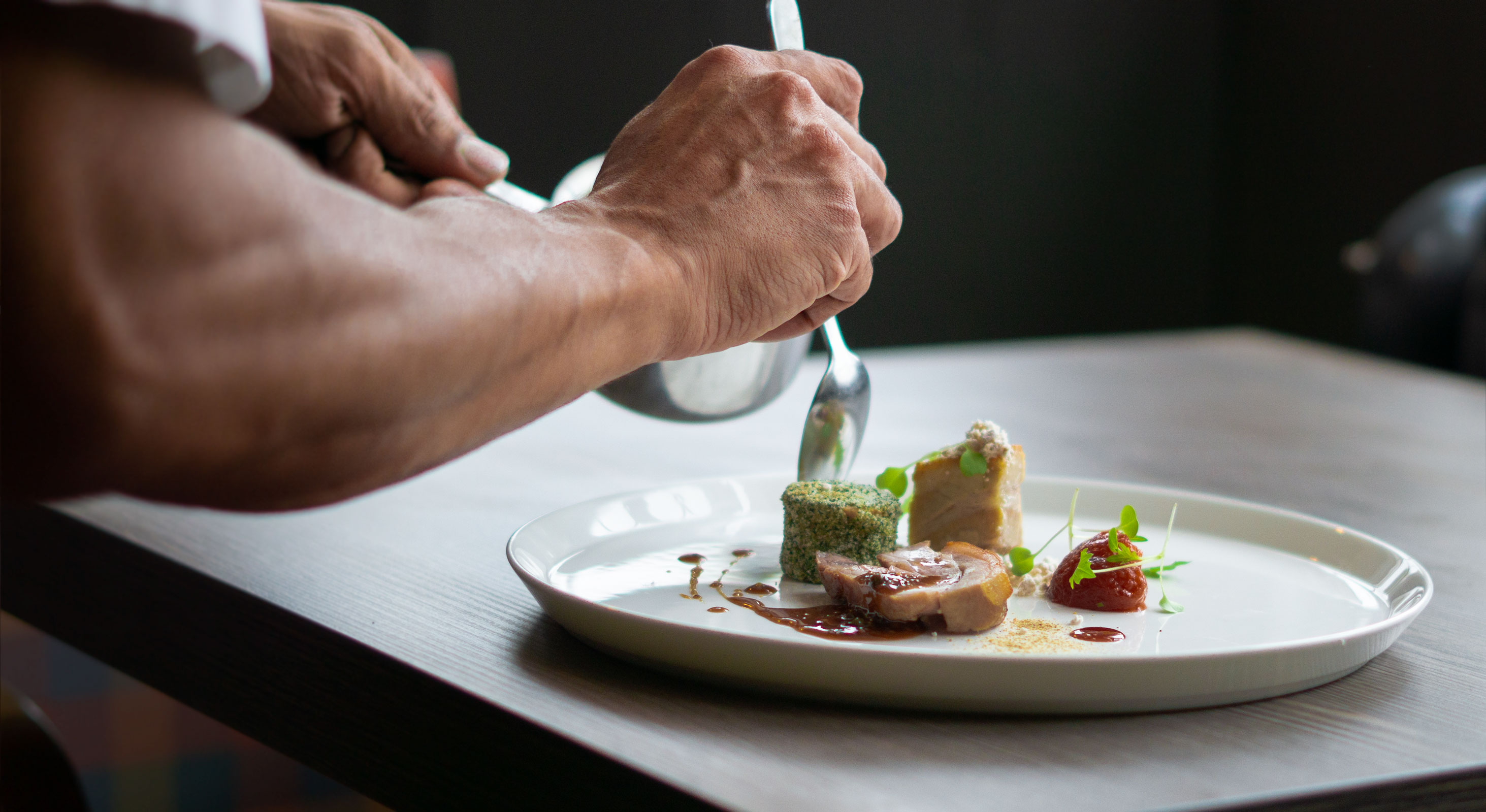 Heritage is all about experience: from start to finish. Creating a restaurant experience is no easy feat and when it's done seamlessly it's unforgettable.
When asked to describe Heritage in three words Gillan responded: "Hospitable. Remote. Memorable."
And he's not wrong.
Matt's taken a leap of faith by transforming a well-known former Sussex pub. The restaurant's super inviting and welcoming yet firmly has his stamp on it. This is Heritage by
Matt Gillan
.
Located in a beautiful rural village setting, the restaurant offers something distinctly different to the norm. The bespoke interiors ooze high-end quality. Something we distinctly lack in the South East. A breath of fresh air; something memorable.
Heritage is a kickstarter baby. When I asked Matt if he thought there was a stigma surrounding crowdfunding platforms in this industry he explained "I have seen a backlash to crowdfunding campaigns but I didn't experience any of this. I think people can often see it as taking money for nothing or that you are asking for donations but this is down to a lack of understanding of the business model.
If I was to take on another project of this size I wouldn't rule out using Kickstarter again. The PR that I gained from it alone made it so worthwhile. We have 640 people who invested in Heritage and it is a very special place."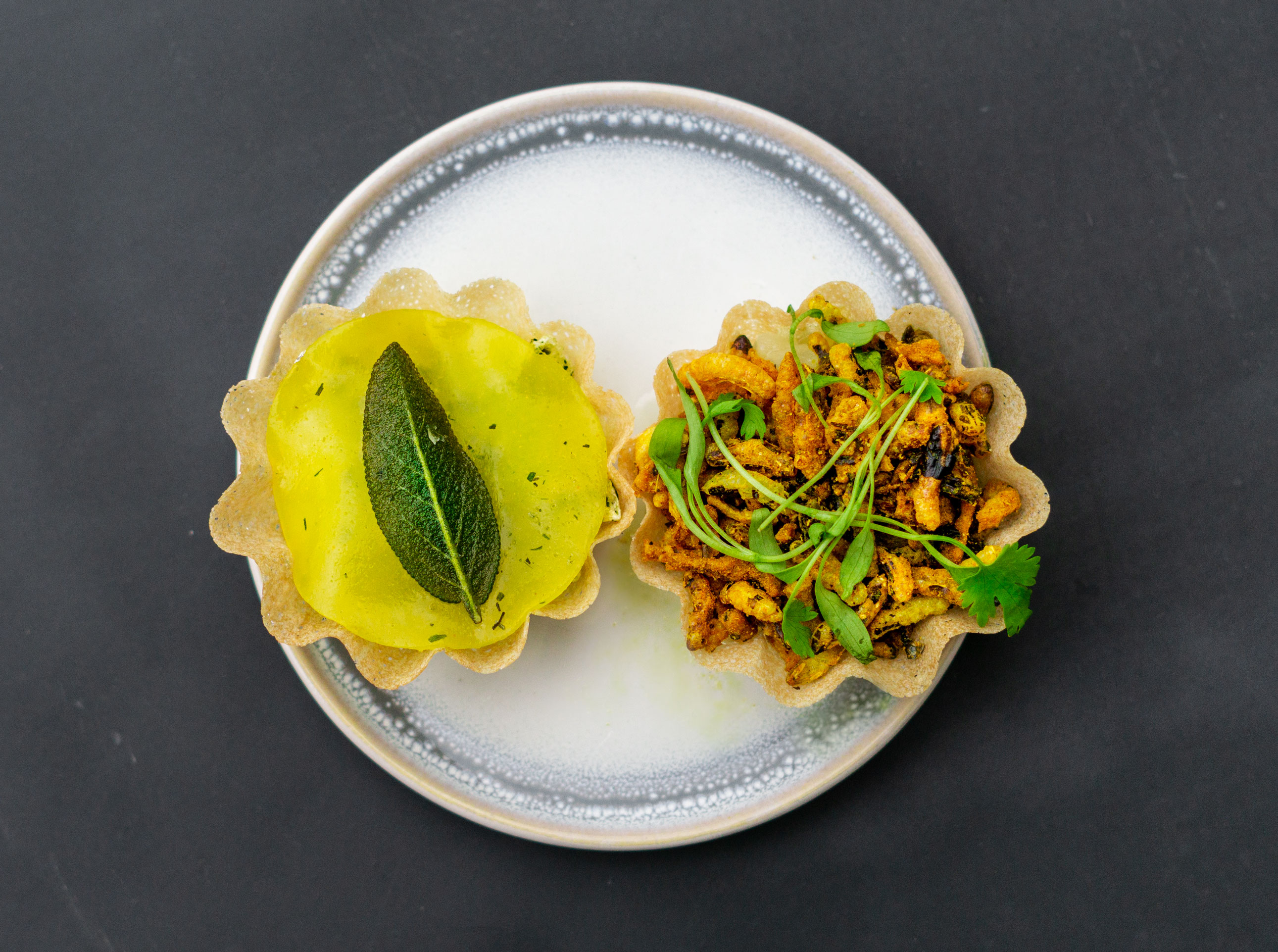 Do you feel an element of added pressure because of the sheer amount of people who invested in Heritage?
"I put a lot of pressure on myself as it is. There is pressure, but only in the sense that you want to make it the best it can possibly be for those people as well as for yourself. A good kind of pressure."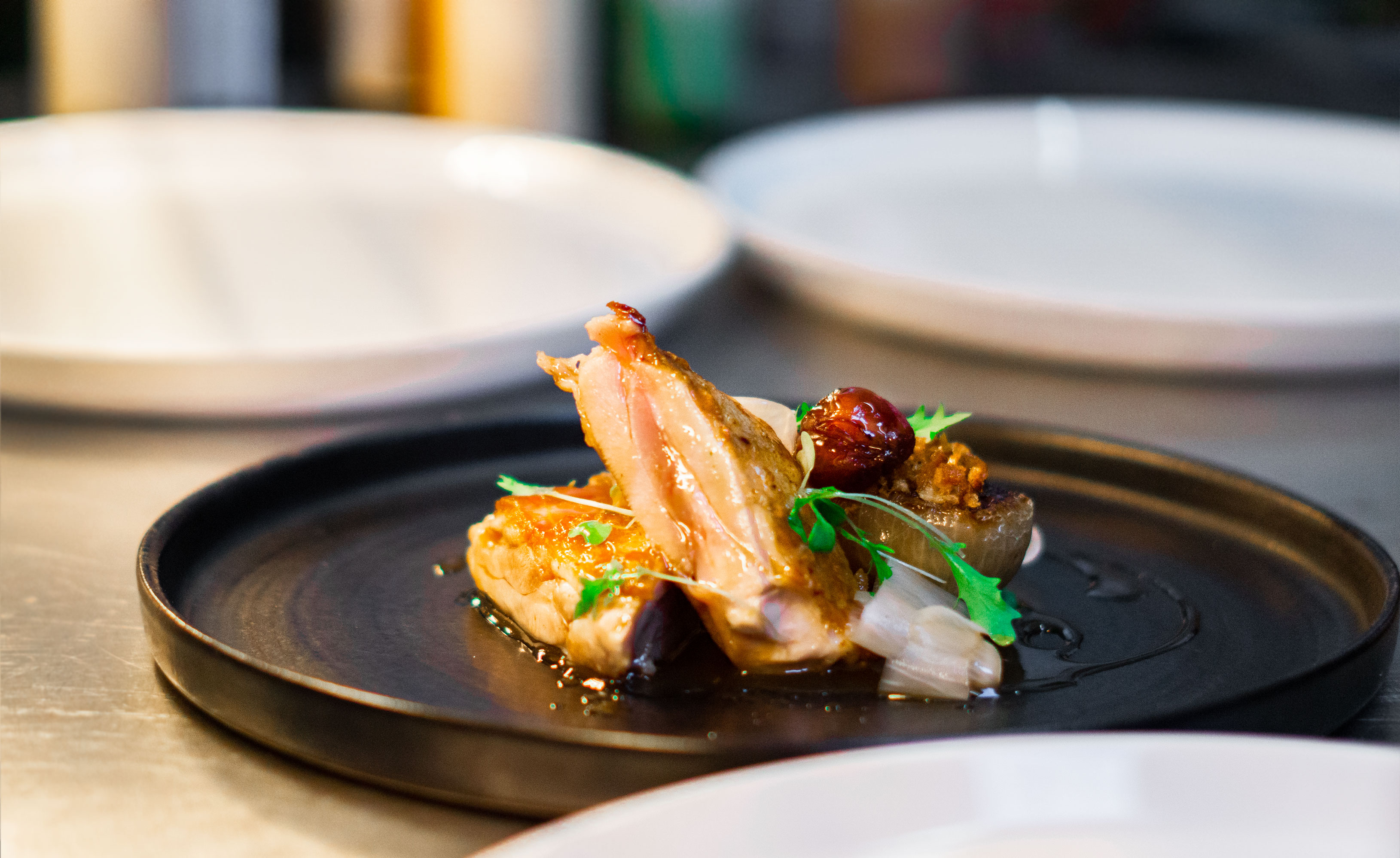 What is your top piece of advice to new chefs starting their career with you?
"Don't follow the money. Listen to what you are being told and work hard. Success is not born from chasing money, ignoring what you are told or not working hard."
Matt plans to open his bedrooms at Heritage this Winter. With the aim of Heritage becoming a destination, not just a restaurant. 
"I see Heritage as a mini-hotel. Eventually. For whatever reason you want to come out, we can look after you. Be it a special occasion, a quiet drink, an informal lunch, a weekend away in Slaugham or a knock-out tasting menu, we want to provide that here. To not be defined by one label, an experience for everyone."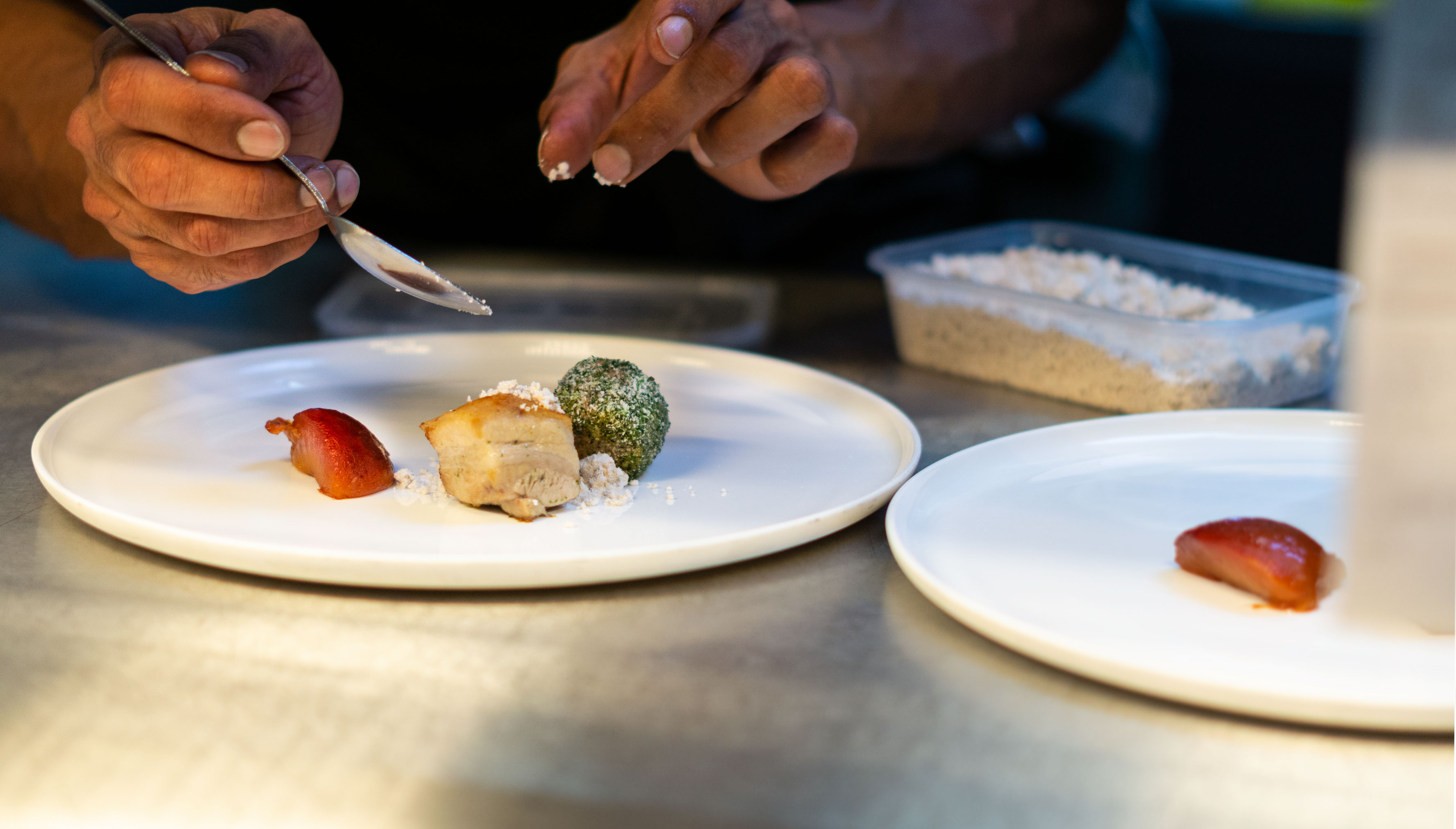 How do you think that the food scene in the South East has developed since you have been a chef?
"Sussex has always been fiercely loyal about using "local", both produce and in supporting local businesses. For me, the biggest change has been in value for money. People are always looking for that special reason why they should visit a new restaurant, spend the extra money, and that is something that I aim to provide here. Exceptional value for money." 
Your chefs play a part in the table service here, can you explain the theory behind this?
"This is something I have brought with me from my time at The Pass, people actually really like to meet the chefs who cook their food. It's an added element of interaction with the guests. With Heritage, I wanted this to be something we did as and when we could. Eventually, the aim is to develop the menus to allow us to finish more dishes at the tables for our guests, to enhance the experience."
What's the most rewarding part of your job?
"Being the stepping stone for people. I have had a number of chefs who have worked for me and gone on to work at some of the best restaurants in the country, that's rewarding."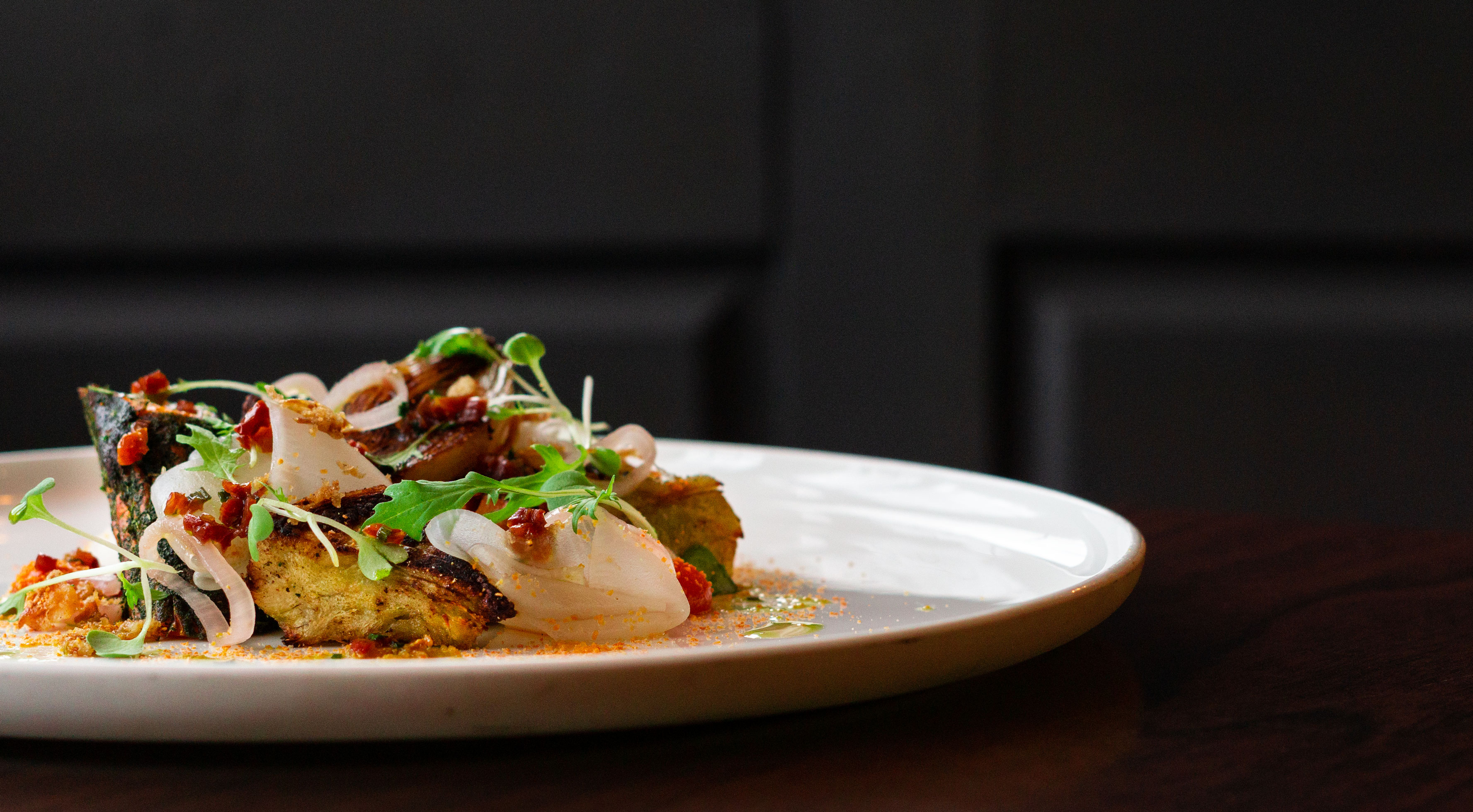 What does Heritage mean to you?
"Heritage is something that I have worked for, for a very long time. I don't envisage myself opening another restaurant but you can never say never. This is a place where I can execute all of my ideas. My dream was always to have somewhere that I would enjoy coming to work and this is it."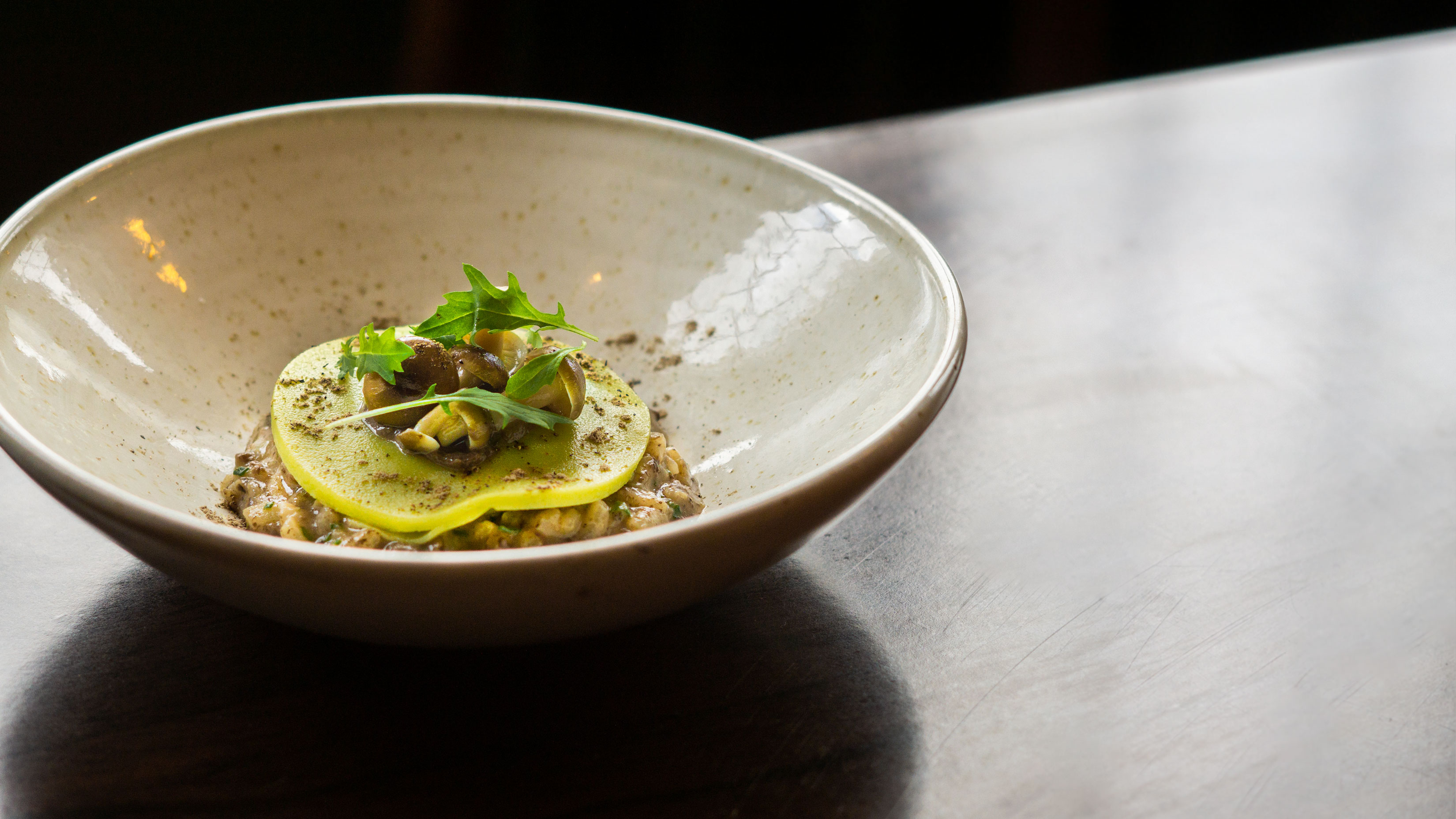 I'm in no doubt that Heritage will become one of the UK's top destinations for exquisite food, service and experience. What
Matt
has created in his short time at this restaurant is nothing short of exceptional. It's way up there on our list of places to eat at in Sussex. And whether you've been following Matt's career from the start or you just happen to be in the area, there's no way you'll regret paying him a visit at Heritage.
To book a table at Heritage by Matt Gillan or to find out more you can visit the website here.
To read our interview with Matt pre Heritage opening click here.
Written by: Mary O'Connell
All Photo Credits : Jenni Helin @helinfoodphotography