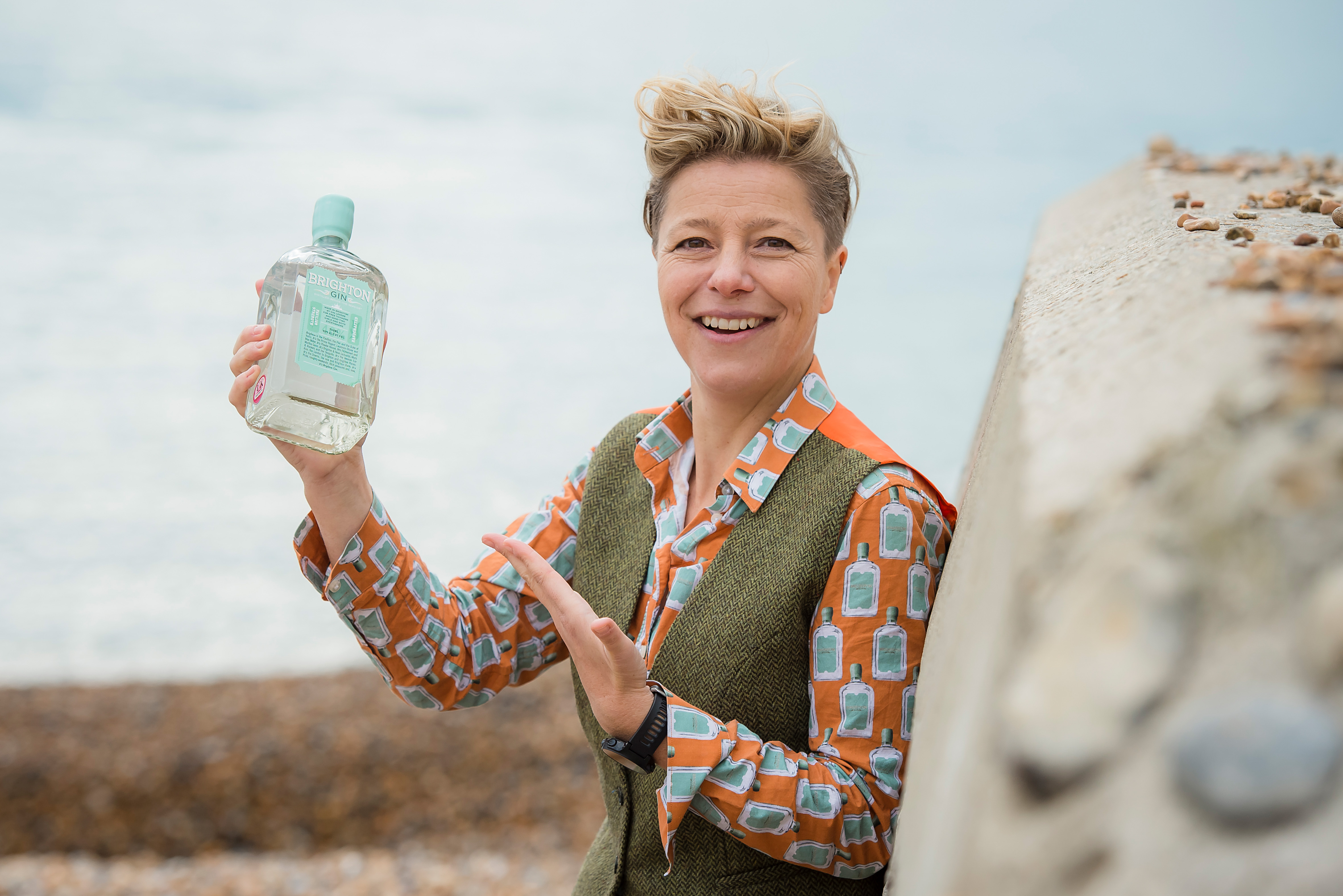 One of the best parts of this job has to be meeting all the absolute LEGENDS behind the amazing brands and businesses we have here in the South, and Kathy is no exception. We sat down in the distillery on a cold winter's day, eating Quality Street and discussing why neither of us could face dry January, as the month is so tedious anyway, but how we were wholeheartedly embracing #Ginuary to keep the spirits high (excuse the pun). So, as you may have caught on by now, Kathy is my kinda gal. Read on to find out more about one of the best gins in Brighton.
What was the "lightbulb moment" when you decided you were going to be a Gin Distiller?
It genuinely was a very "lightbulb moment"! I was running down Brighton seafront after a very heavy night dancing around my friend's living room and drinking A LOT of Gin. I felt fine! I realised that this was because I had been drinking Gin, and I thought to myself how I would never be able to run down the beach after a heavy night had I been drinking wine or anything else for that matter of fact. I thought to myself, Gin lets you get away with it! And Brighton is definitely a town where you need that. So I knew then that Brighton needed it's very own Gin.
At the time I had absolutely no idea about making spirits or gin, but I was working for radio 4 and spent a lot of my time on trains commuting from London to Brighton for work. So thanks to Southern Rail I actually had a substantial amount of time on my hands to research, research, research and find out everything I needed to start my very own Gin business. I literally immersed myself in the world of Gin.
From lightbulb moment to actually having your first bottle on a shelf how long did it take?
Years! And I am completely happy to admit that. I was just so determined that I would only have one shot at this and it had to be right. We were lucky I guess to get in just before the Gin Boom! I know that we could probably be ten times bigger if we had done things a different way but we wanted to do it completely the right way. Brighton Gin is completely authentic and we are very proud of that. One example is that we spent at least two years working on our recipe, trying to get it right, where we could have paid someone to do it for us. I am a big believer that you only learn from your mistakes and the whole process of starting this business has been an exhausting education but I don't regret anything.
Did you know how you wanted to brand the company?
We knew what we wanted but again, we took a long time over this part as well. As I said we knew we only had one shot at launching so we made sure it was the best it could possibly be from the very beginning. Refining our process of making our gin so that it was repeatable was actually one of the hardest parts. We had a very limited budget and every decision we made had to be really well thought out.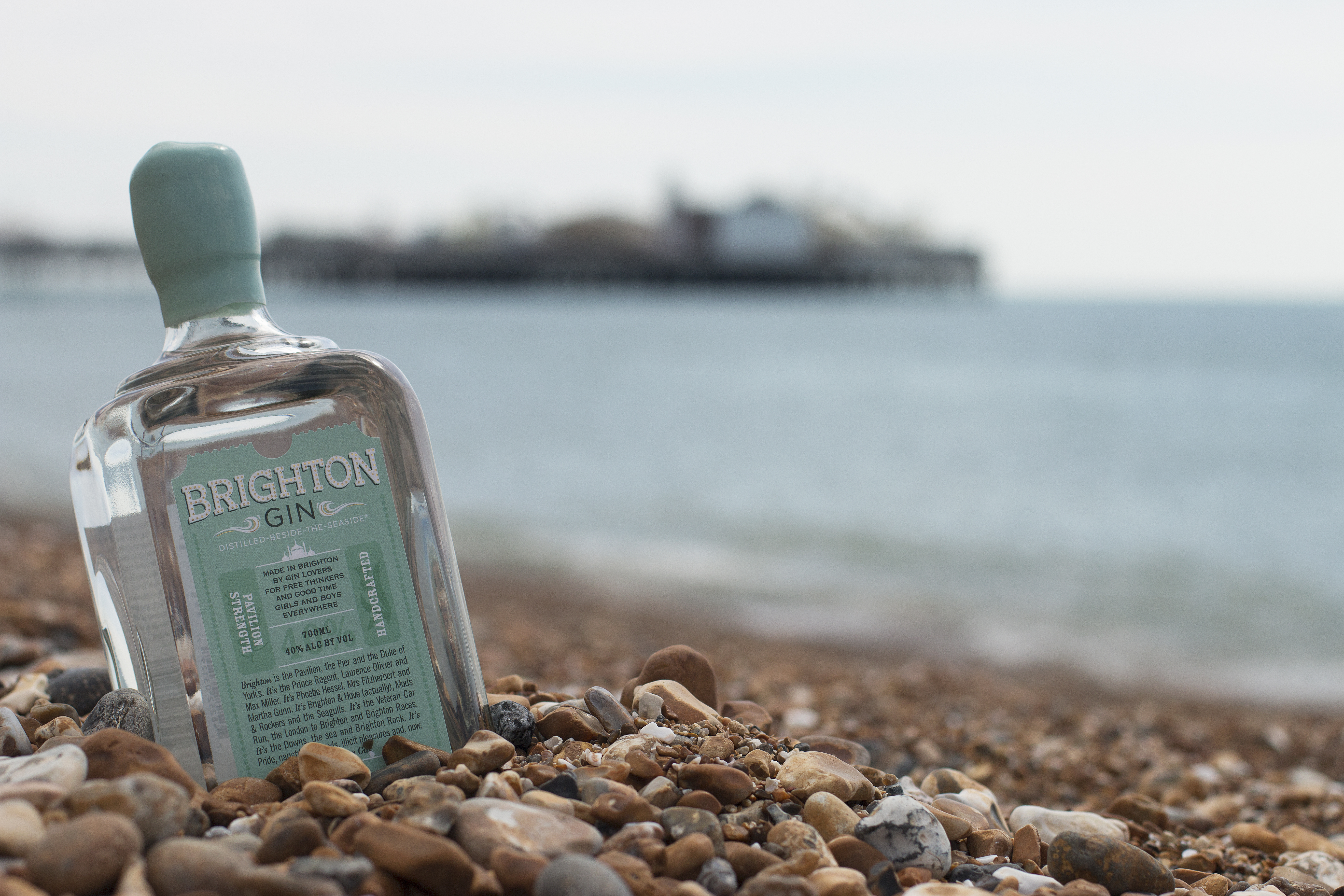 Did you start by going to local events or doing face to face sales at pubs and bars?
We were so focused on the Gin itself and the packaging we actually didn't think about this bit too much! But when we started it was a very nerve-racking and exposing experience standing in front of someone face to face with a bottle of gin that you have lovingly made, having sacrificed everything to get to that point. Your possessions, relationships, finances! You name it, I had sacrificed it to get to that point.
We actually launched Brighton Gin at a really ridiculous time for the industry. We launched it just before Christmas when every bar/ pub you name it had already done all their ordering for the month! However, the first batch of bottles that we 'released into the wild' we genuinely thought would last us till about the following February. Well, they sold out in a week.
We did loads and loads of different events and tastings trying to get the brand out there, always encouraging people to try the Gin first to get our face to face feedback which is definitely underrated. It's something we still do now and one of our favourite parts.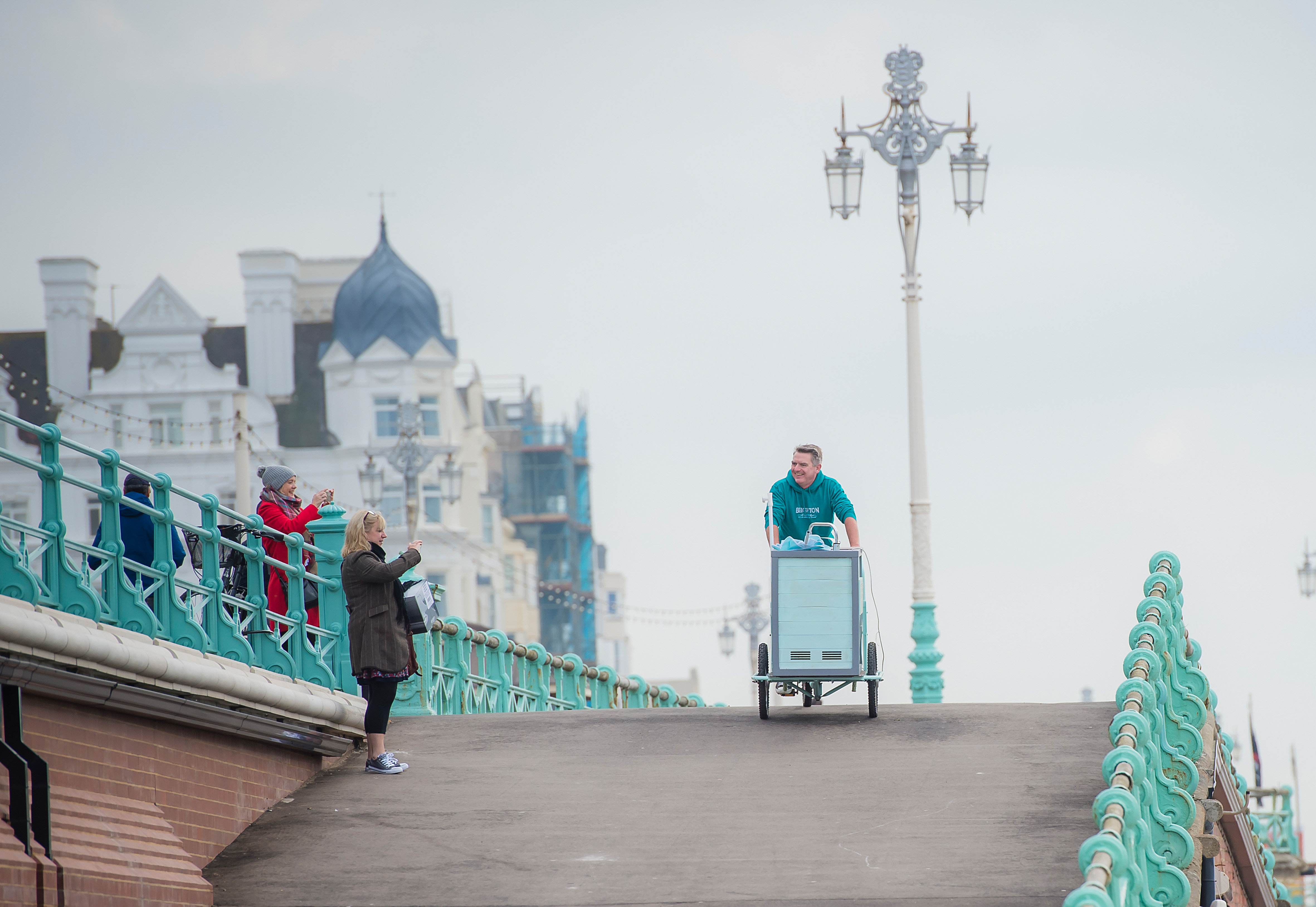 How do you think the gin scene is changing?
Interestingly, something that has changed massively is that four years ago, the conversation we would have at a gin tasting would be very much around trying to get someone to try the gin neat, and they would always compliment how smooth it was and that was exactly what we wanted. Now, however…people instantly come up to you and ask what you are serving the gin with, what tonics you recommend, what processes you use, what botanicals you use or garnishes that you would recommend! People are so much more inquisitive now and personally, I think it's only a good thing that people are much more interested in where their food and drink come from.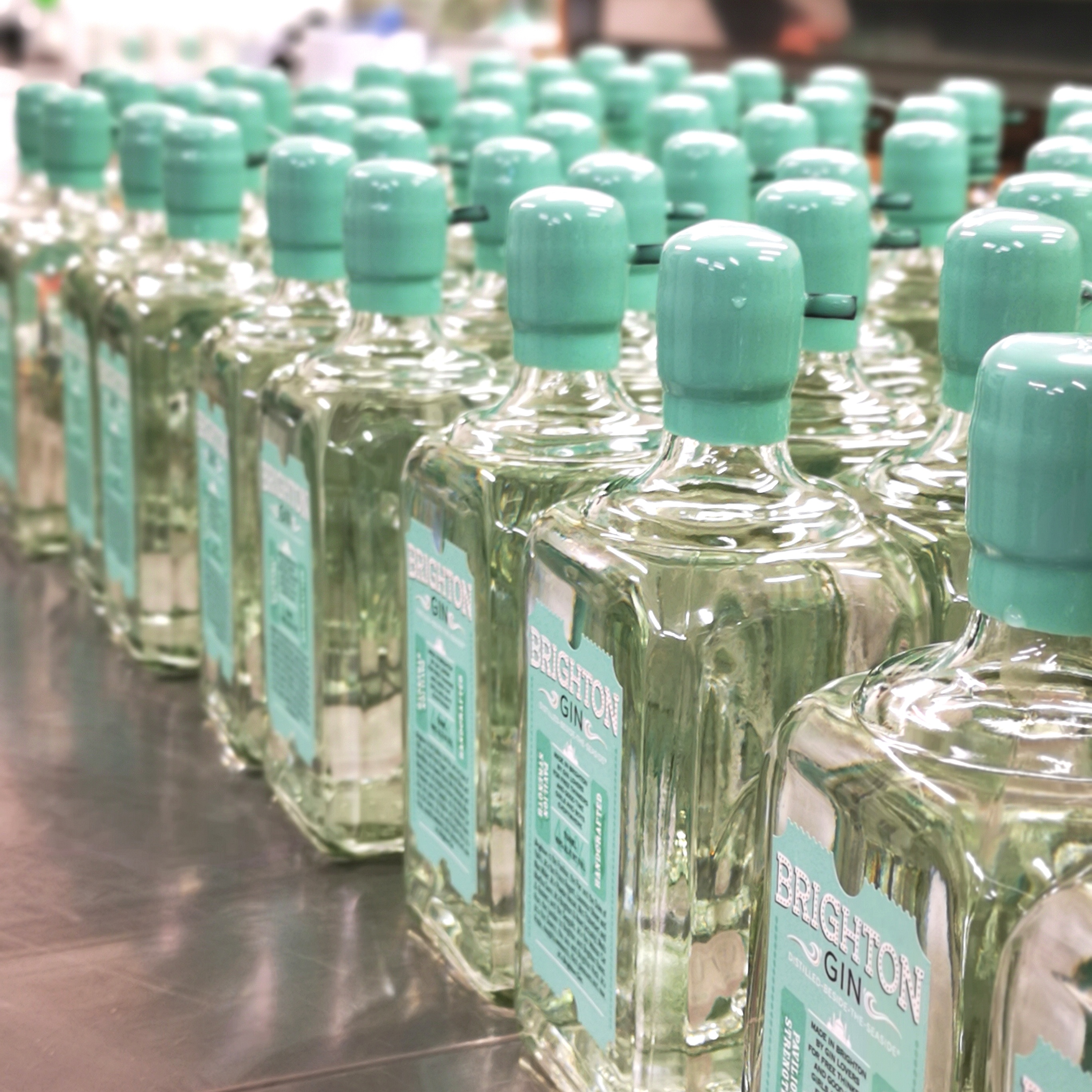 Lastly, can you tell us why Brighton Gin is so special?
At Brighton Gin, we have always tried to do things the right way, not the quick way. This includes the Certified Organic Wheat spirit which is our base, our sourcing of the highest quality fresh fruit and the process in which we make our gin. We do everything by hand in our small production unit here! Having high-quality ingredients really is reflected in the flavour of the gin and I definitely believe in how you feel after drinking it.
To buy your very own bottle of Brighton Gin or to find out more about the brand, visit the website at www.brightongin.com