The impact that we have on the environment is at the forefront of everybody's mind at the moment, and Christmas is no exception. With the majority of gifting options still coming wrapped in plastic, made with plastic, mass-produced and not ethically sourced, the time is now to consider the sorts of gifts you are sharing this year.
Whether it's clothes, handmade jewellery, organic cotton baby grows or handmade lingerie, we have you covered in our Brighton & Hove Sustainable Christmas Gift Guide, so you can #shoplocal this Christmas with a clear conscience.
21 Queens Road, Brighton, BN1 3XA
The Fair Shop is so much more than a shop. As well as an Aladdin's Cave of stylish sustainable goods, it's a vibrant hub for Brighton's eco crowd. 'Fair' have been open for 11 years, hosting pop-ups, events which showcase an enduring passion for fairtrade and sustainability. You'll find clothes, handmade jewellery and accessories from truly sustainable brands inside: no greenwash here. 
This Christmas they're hosting The Fair Collective's Xmas pop-up in collaboration with The Future Fashion Project showcasing lots of exciting young sustainable brands. There's a special late night shopping event on Wednesday 11th December. Shopping, complimentary drinks and meet the makers between 5-7 pm.
If you're over in Hove, it's worth heading to the legendary plastic-free shop, Harriet's of Hove. This is the place to grab the paper tape and eco glitter for festive crafts and stock up on refillable before hunkering down for Christmas hibernation. Be kind to the planet and treat your loved ones to super-mindful eco-friendly gifts and toys while you're at it.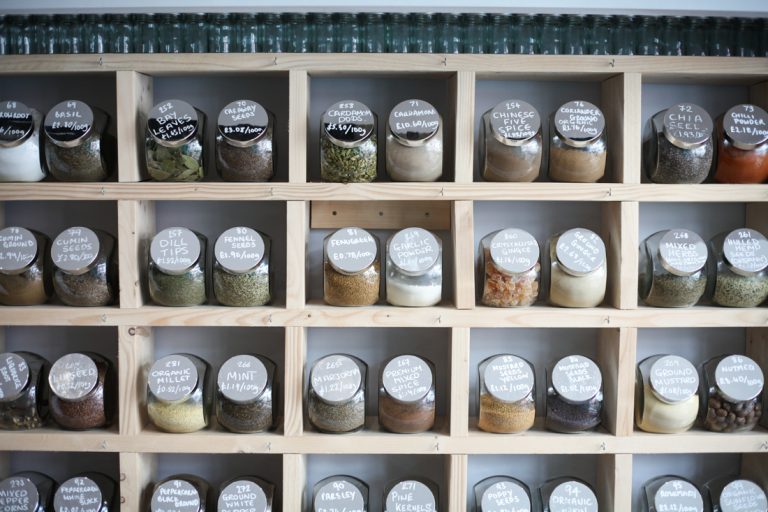 Glow Organic was founded by make-up artist Mel Jenkinson and is the perfect place to buy gorgeous sustainable beauty products that don't harm the environment, animals or your health. They're an online store but based here in sunny Brighton and stock everything from handmade local beauty products to prestigious pioneering luxe brands Kjaer Weis and Ere Perez. Their Winter Box is full of divine ethical beauty goodies and would make a fab gift for anyone who's into skincare and beauty.
46 Sidney Street, Brighton, BN1 4EP
An eclectic mix of vintage and handmade fashion and accessories from local labels. This is an absolute gem of a shop in the heart of the North Laine. Perfect for sustainable fashion lovers  who love something unique.
Menswear at its absolute best. Peggs and Son's is the place to go for premium menswear. They handpick some of the finest heavy-weight sustainable brands: Patagonia, Nudie, Norse Collective in their impressively stylish shop.
20 – 21 York Place, Brighton, BN1 4GU
You'll find all the local, sustainable and vegan treats and Christmas ingredients you could possibly need for the festive period in Brighton's rebel supermarket with a conscience. Stock up on huge Vego bars and vegan snacks for guilt-free stockings and Netflix binges. There's a fab range of quirky cards in-store and a cute little cafe to grab an oat milk latte and vegan brownie.
25 North Road, Brighton, BN1 1YA
The original wholefoods cooperative is a mecca for cute stocking fillers and organic, veggie food.
Whether you're looking to treat yourself or someone else, Ayten Gasson's divine handmade lingerie is a truly luxurious treat.  The atelier and boutique in the heart of Brighton hand-make all garments using the finest peace silks, trims and bamboo fabrics. The shop is a total beauty, tucked away near the roundabout in Seven Dials. 
11 Gardner St, Brighton BN1 1UP
For the cutest organic cotton baby and children's clothes and Christmas pjs head to award-winning children's shop Toby Tiger. There's the sweetest selection of wooden toys in store for kids under 6. Some might say too much cute to contain a credit card splurge responsibly.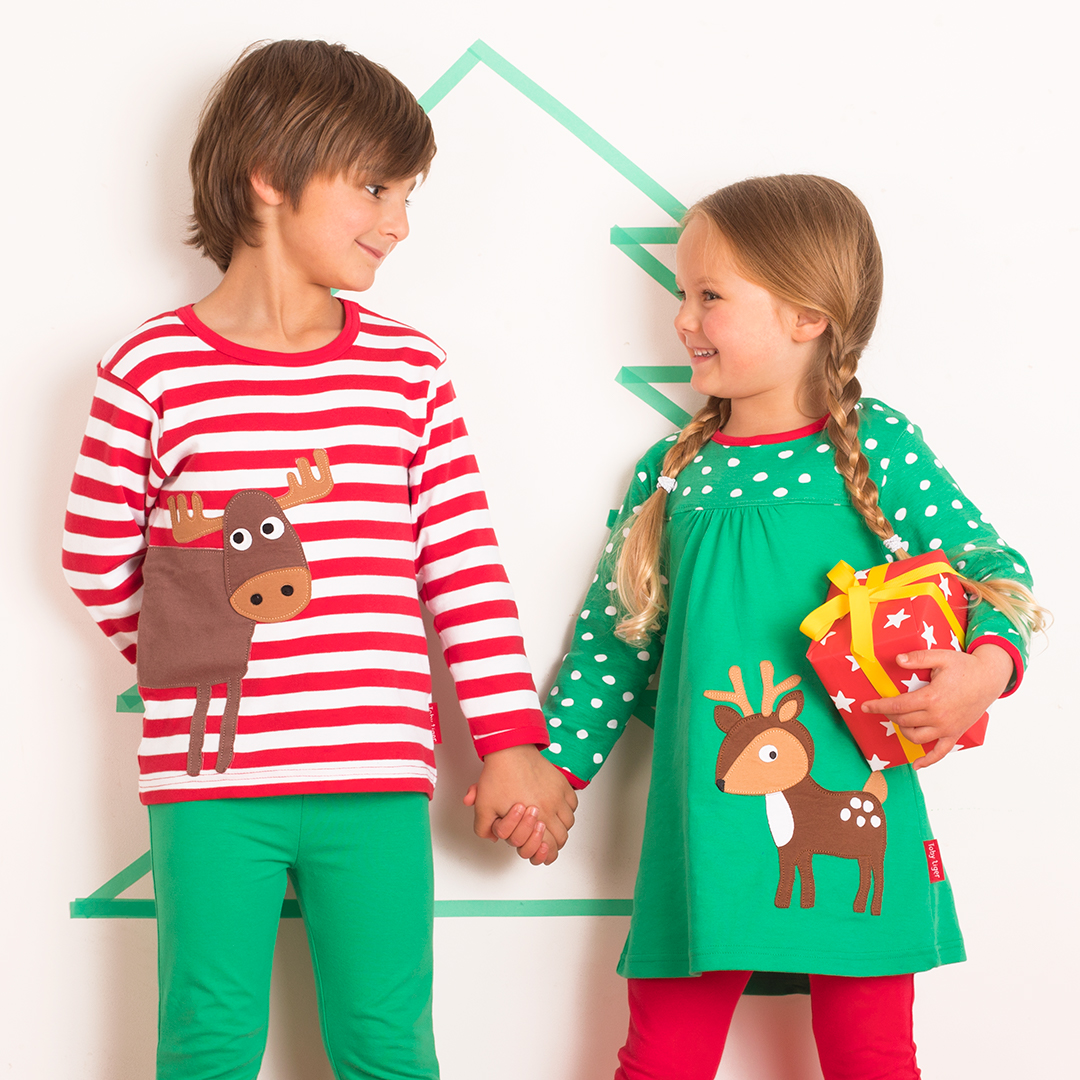 23 Dukes Lane, Brighton, BN1 1BG
#fuckfastfashion this Christmas with Incredible pieces from Emily's all-year-round capsule. Zola Amour was born out of Emily's vision to change the fashion landscape after working for big brands in China. Her organic cotton range is incredible. I've had one of her tees for over 2 years and it still looks box fresh. She's just opened her own shop in Brighton, which stocks a whole range of sustainable, local and artisan goodies. A must for anyone with a passion for ethical fashion.
New Zine "Feminist Fashion" from the mighty Brighton-based Revival Collective is fresh off the press for any intersectional feminist sustainable fashion activists in your life. They design, make and sell the best tees and canvas bags too printed with green ink on GOTS organic cotton and designed by local artists. 
And don't forget to wrap your gifts sustainably: ditch sellotape, foil printed or glittery paper and wrap up in brown paper, paper tape and ribbons or furoshiki wrapping for max eco-credentials instead.