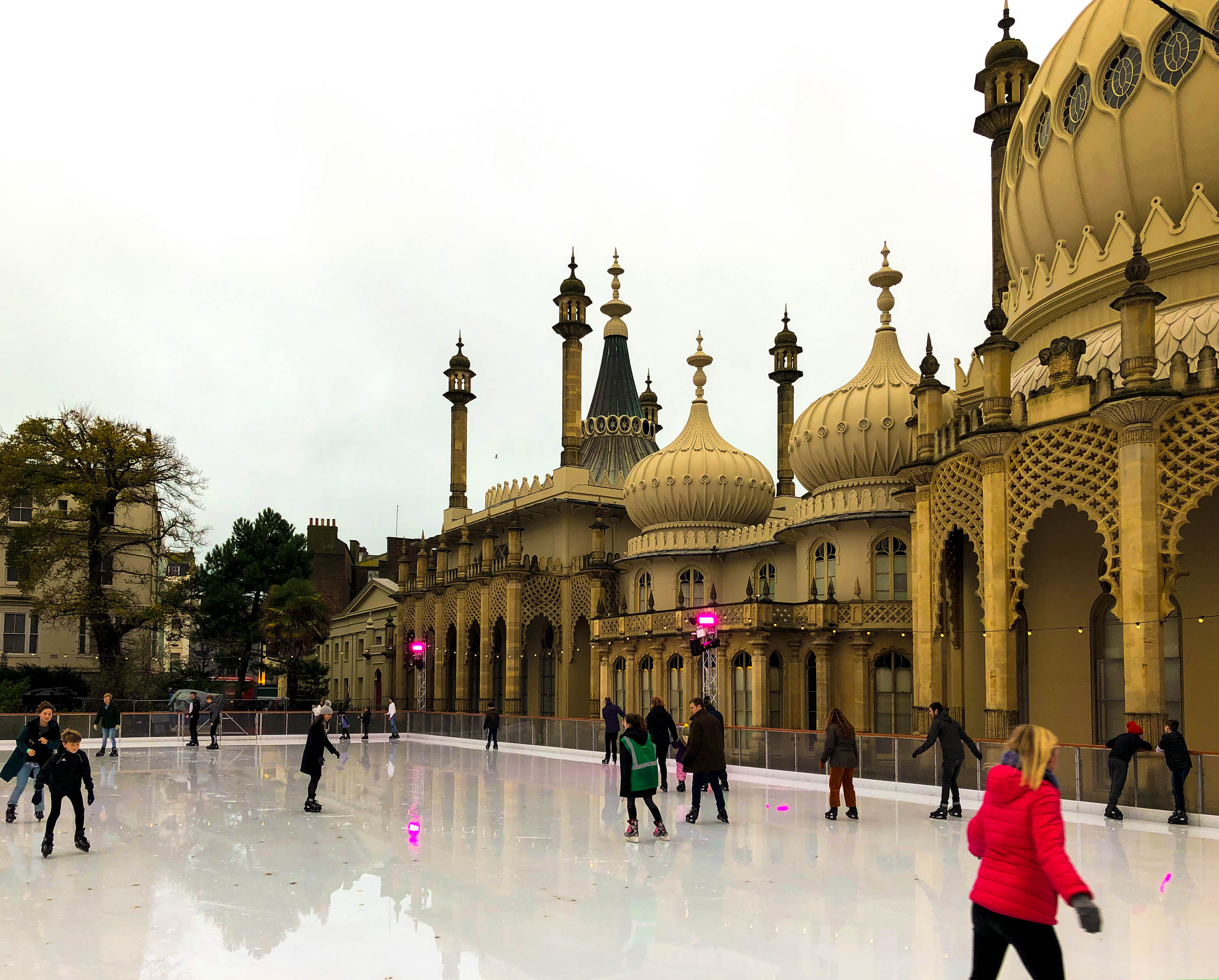 Let's face it. British winters are pretty miserable. When the weather turns dark, damp and cold, it's hard to feel jolly about getting off the sofa and away from Netflix. Yet there's something satisfying and very smug-making about getting out on a nippy afternoon or evening and cosying up with a mulled wine or hot chocolate afterwards. You know where this is going. If you're looking for something fun to do with kids of all ages, or you're planning a romantic date or perhaps looking for something a bit different to do with mates, the only answer at this time of year is ice skating. And it doesn't get more magical than the Pavilion Ice Skating rink with it's twinkling lights, incredible pop-up and bewitching royal backdrop. 
1. Ice skating is universally fun. 
Parents with young kids? Take them ice skating, you'll all have a blast. Want to impress on a date? Suggest ice skating, you get to hold hands and laugh at each other falling over – literal ice breaker. Group of friends looking for something festive to do that doesn't involve shopping or sitting in the pub? Ice skating. 
2. Wind on your face, breeze in your hair…
Let's face it, winter is pretty stuffy. Getting out for a skate around is a top way of stretching your legs and taking in some fresh air. We all need a good airing at some point over winter and this is a fun way to blow off the cobwebs.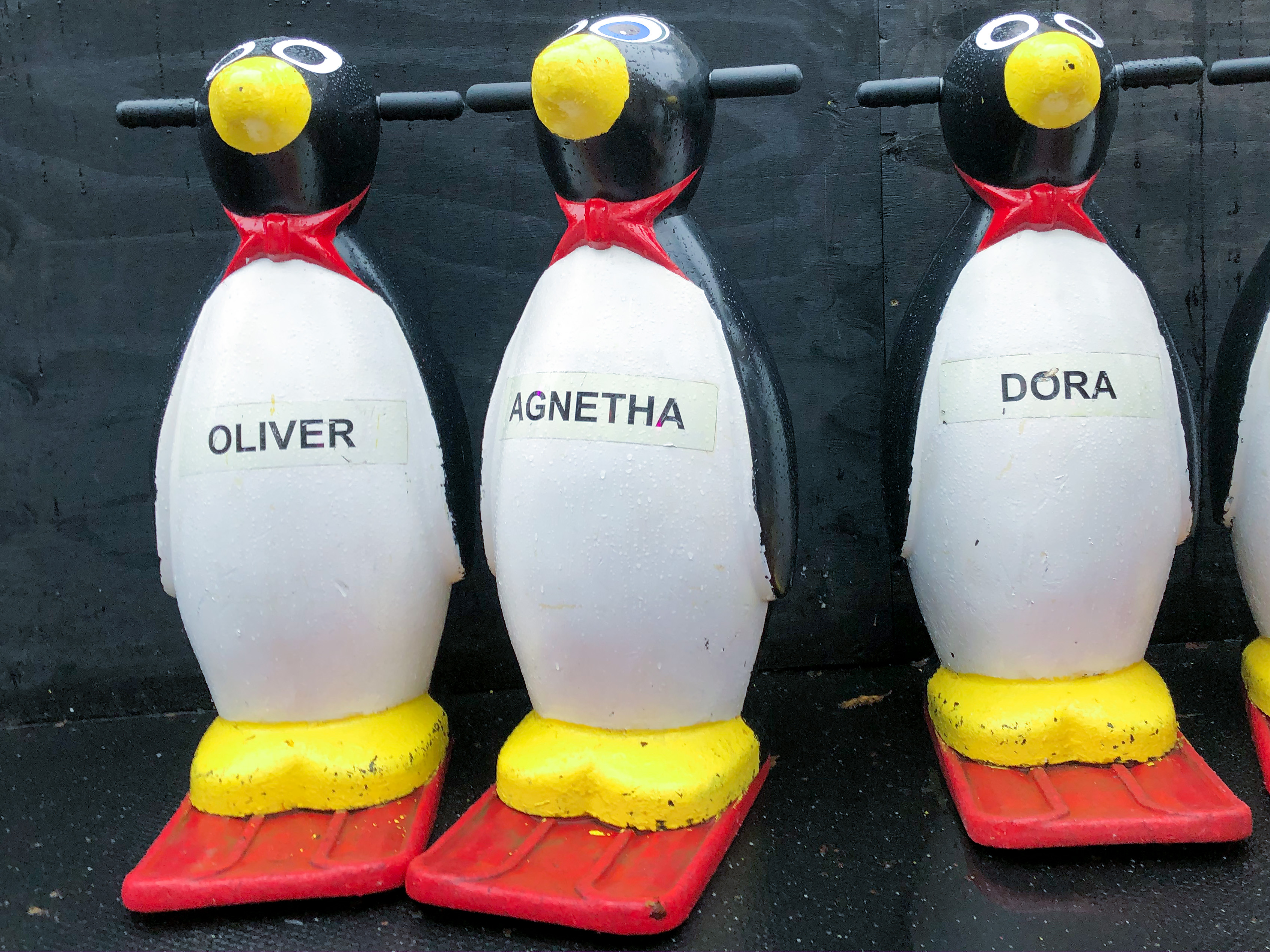 3. The rink at Brighton Pavilion is very romantic. 
I mean look at it! It doesn't get any more romantic. The twinkling lights, the reflection of the Dome on the ice… The Brighton Pavilion lit up on a cold winter's evening with its reflection mirrored in the ice rink below is breathtakingly picture-perfect; arguably the most romantic scene in Brighton.
4. Pavilion Ice Rink is impressively eco-friendly. 
The rink in Brighton is powered 100% by renewable energy. And there are loads of vegan food options inside. Feel good about supporting an event with such amazing credentials in the heart of the UK's green city.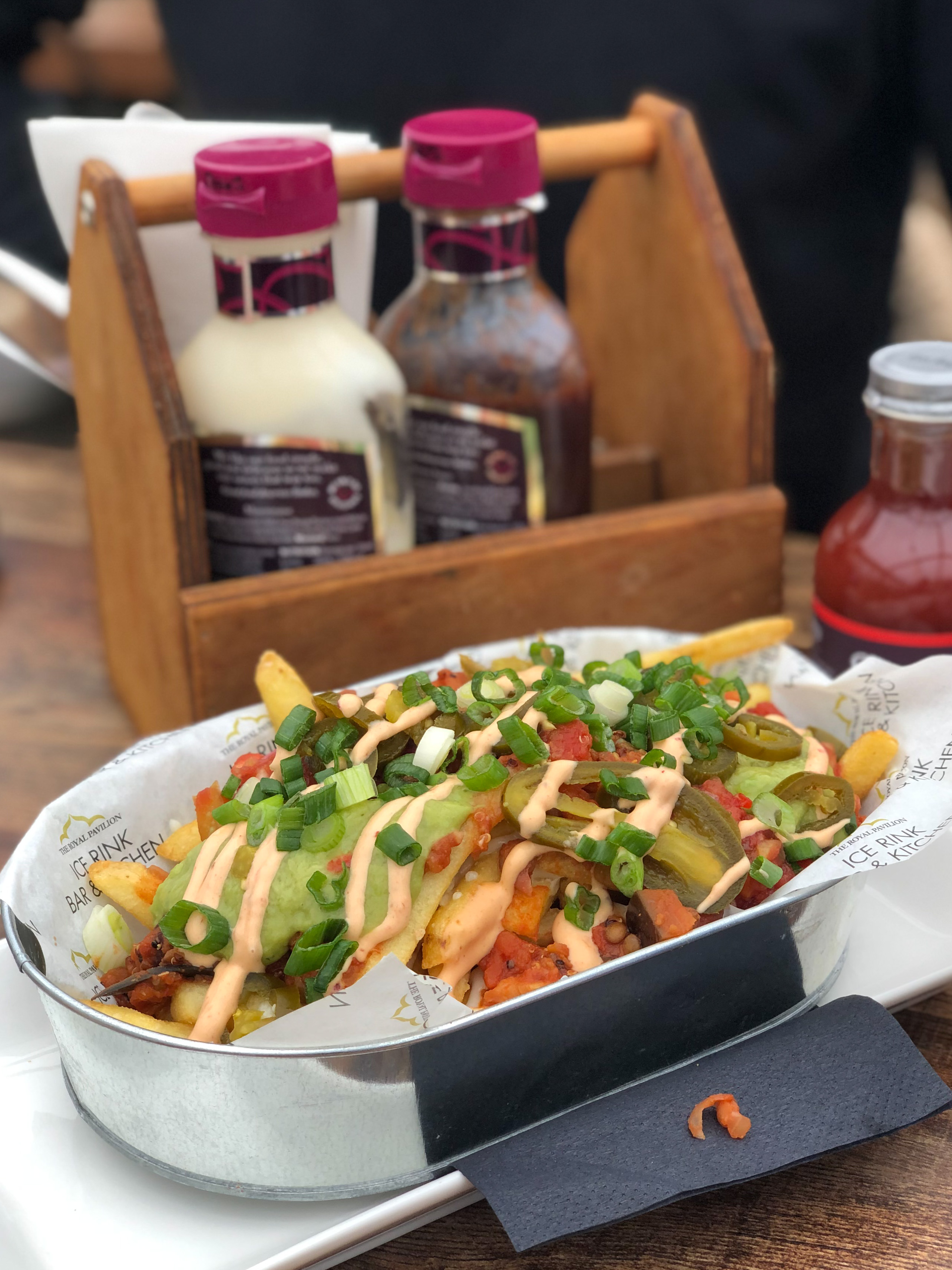 5. Hygge, baby.
If you're as up on hygge as I am, you'll know that authentic hygge involves getting out there in the cold before you head back inside for mulled things and treats. What better way to spend a chilly afternoon or evening before retiring to the Pavilion pop-up restaurant or cosy North Laine pub for a hot toddy or hot choc and mound of loaded fries.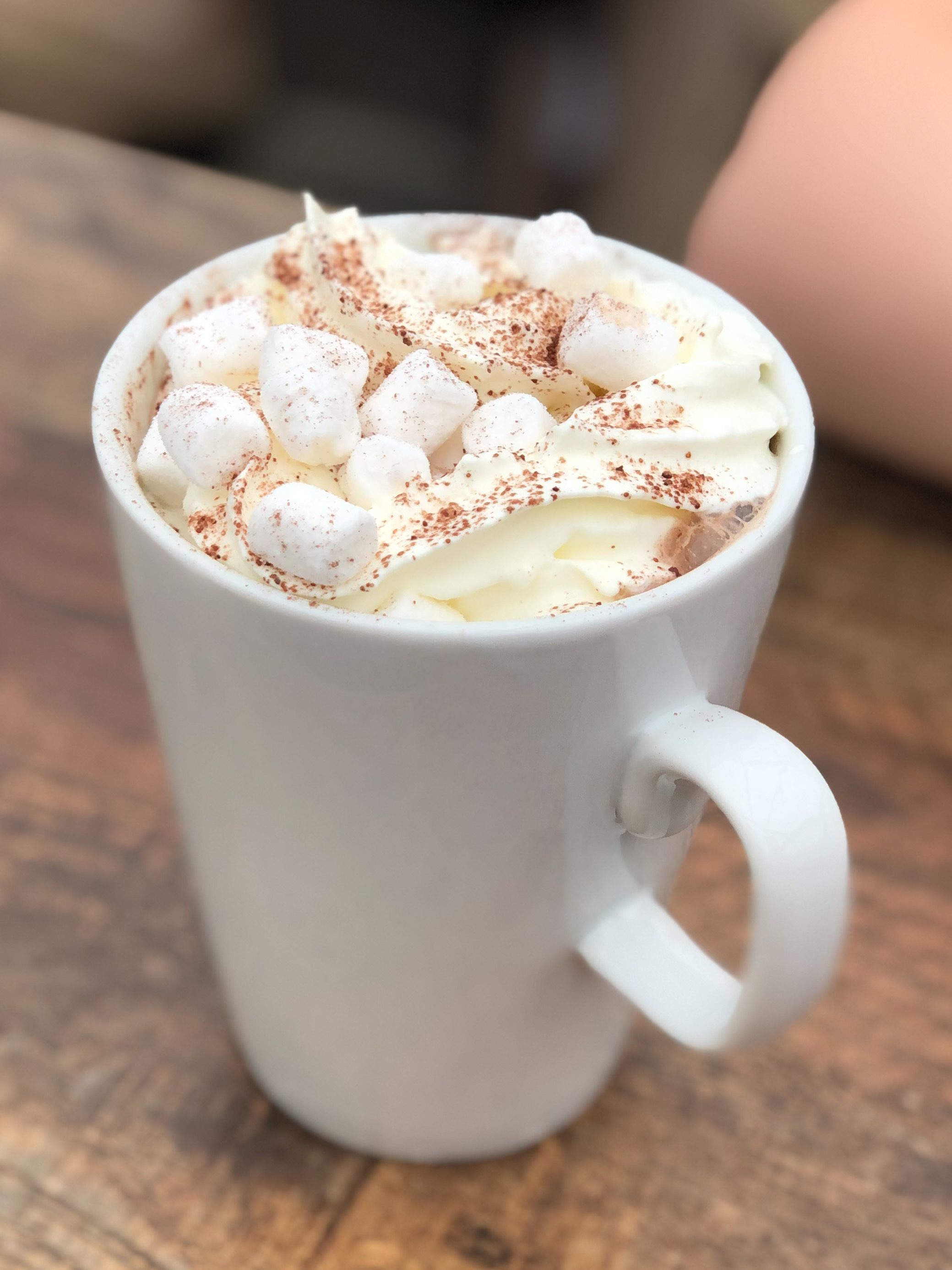 6. You get to feel virtuous. 
A whole hour of ice skating will burn off at least 500 calories and put dormant muscles to good use. The perfect antidote to Crimbo overindulgence. And much more fun than jogging.
7. It's super festive. 
Aside from visiting Santa, it's possibly the most wonderful thing to do at this time of the year. Ice skating at the Pavilion is like skating on a real-life Christmas card. And there aren't that many super fun festive activities once you're beyond 8. So make the most of it before it's packed up for another year.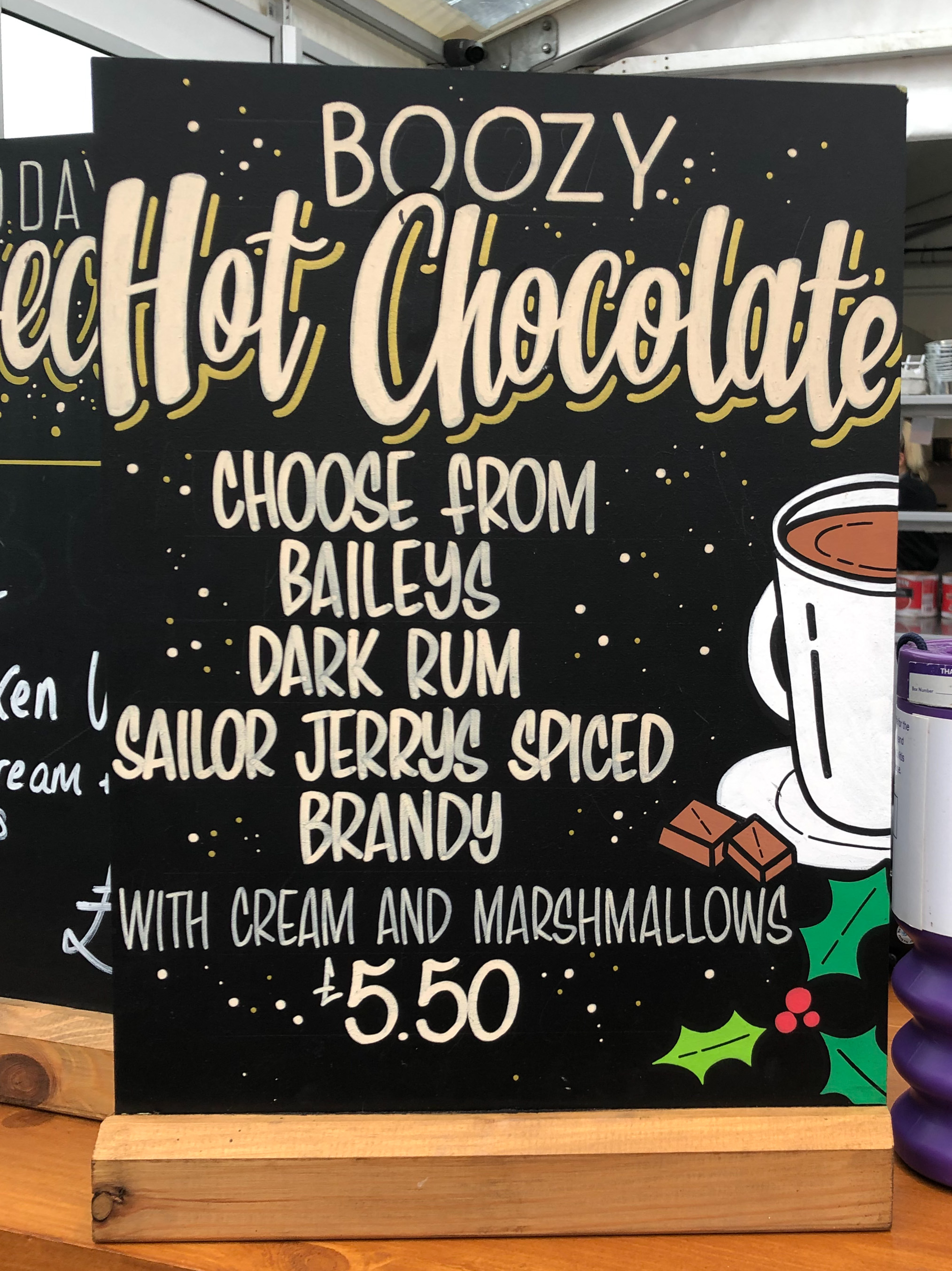 8. It's a bit different.
Unless you live near a big indoor rink, this is the only time of year you'll get a chance to try out a spot of ice skating. And everyone loves a novelty at Christmas, no? I mean where else can your kids glide around on ice with penguins?
9. Forget about everything else. 
You're on bladed shoes. You have to concentrate. You will not be thinking about work, the christmas shopping you haven't done, the family row on Boxing Day. Let your mind be free as you glide around to cheesy hits on the ice. 
10. It's a great way to shake off a hangover. 
And really, unless you're a smug evangelical non-drinker like me, who doesn't need a hangover slayer in their life at this time of year.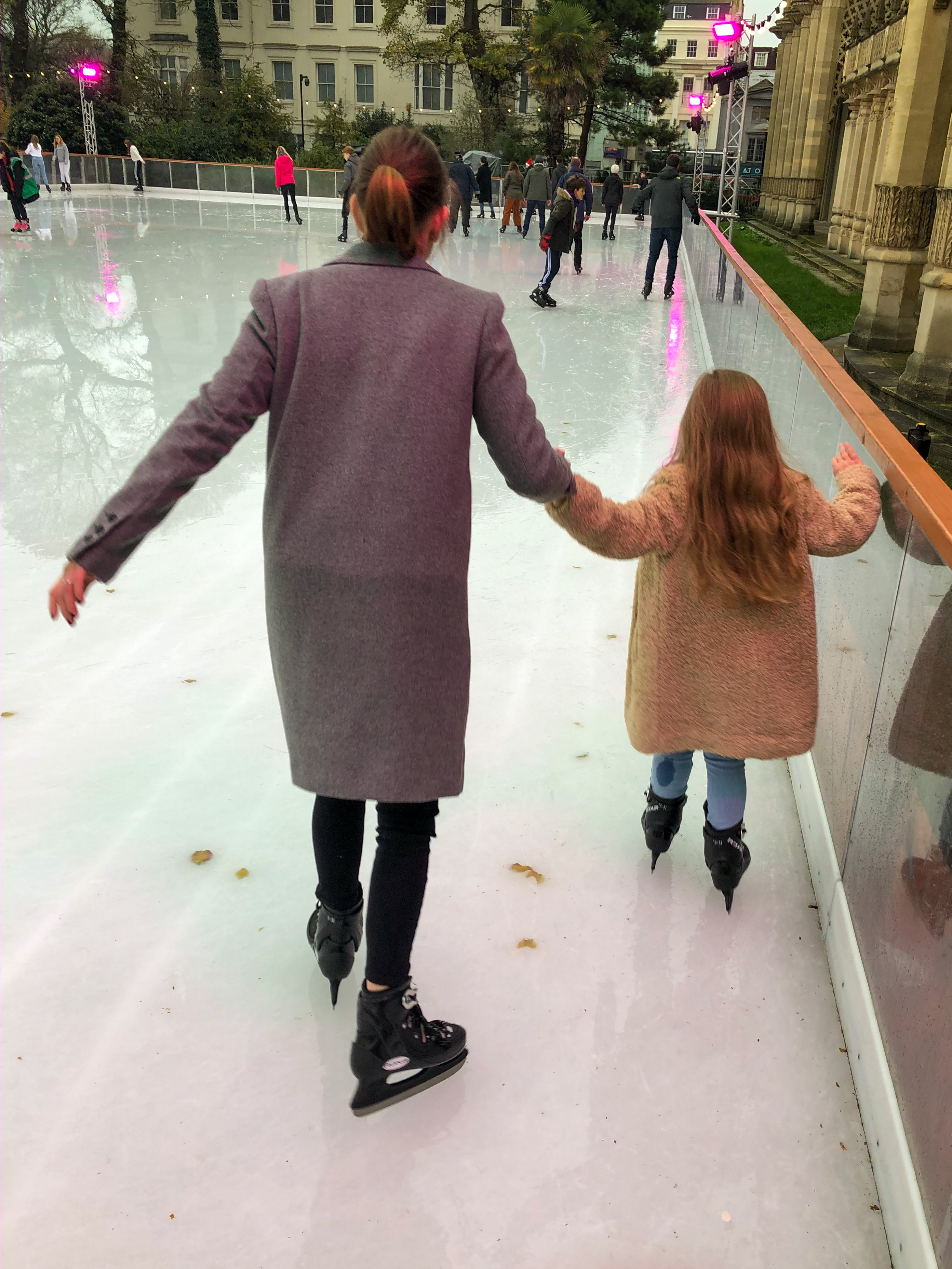 We were kindly gifted a skating session by the Pavilion Ice Skating Rink. We all had a marvellous time in the kids' rink with penguins, a brave skate around the big rink for good measure and both of my girls – 4 & 6 – proudly went off with their penguins without any assistance by the end of the session. The facilities at Brighton are surprisingly good for a pop-up. There's stacks of yummy things to eat and drink in cosy, festive surroundings whether you're a skater or spectator. 
Tickets cost from £10 for full price tickets (aged 12 and over), £7 for juniors (under 12) and the one-hour skate times run from 10am to 10.15pm daily. See www.royalpavilionicerink.co.uk