Experience nature at its best at Bolney Wine Estate in the heart of rural Sussex at the new and exclusive 'Dinner at Dusk' tour, held most Fridays of each month.  The setting is glorious, with views of the South Downs and an abundance of wildlife all around. In the summer season, you'll walk through the stunning Eighteen Acre vineyard, or if visiting in the winter, you'll discover the secrets behind their winemaking inside their new state-of-the-art winery, learning the history of English wine.  Afterwards, delight in a seasonal five-course tasting menu using locally sourced ingredients, each perfectly paired with one of Bolney's wines with an expert talking you through the pairing.
To book: visit bolneywineestate.com, call 01444881575 or email [email protected].
Bolney Wine Estate
In the heart of rural Sussex lies Bolney Wine Estate, a third-generation family business founded in 1972 and one of England's oldest and most beautiful vineyards. Bolney Wine Estate is located just 10 miles from Gatwick Airport and 15 miles from Brighton. Easily accessible from London with both Haywards Heath and Burgess Hill train stations just a 15-minute taxi journey.
Bolney Wine Estate makes some of the finest English wines in the world: red, white and rosé, still and sparkling, all grown and hand-crafted at their Sussex vineyard. The Estate is led by Managing Director and Chief Winemaker, Sam Linter who is also supported by an industry-leading team of wine experts who handcraft their wines with love, passion, pride and attention to detail.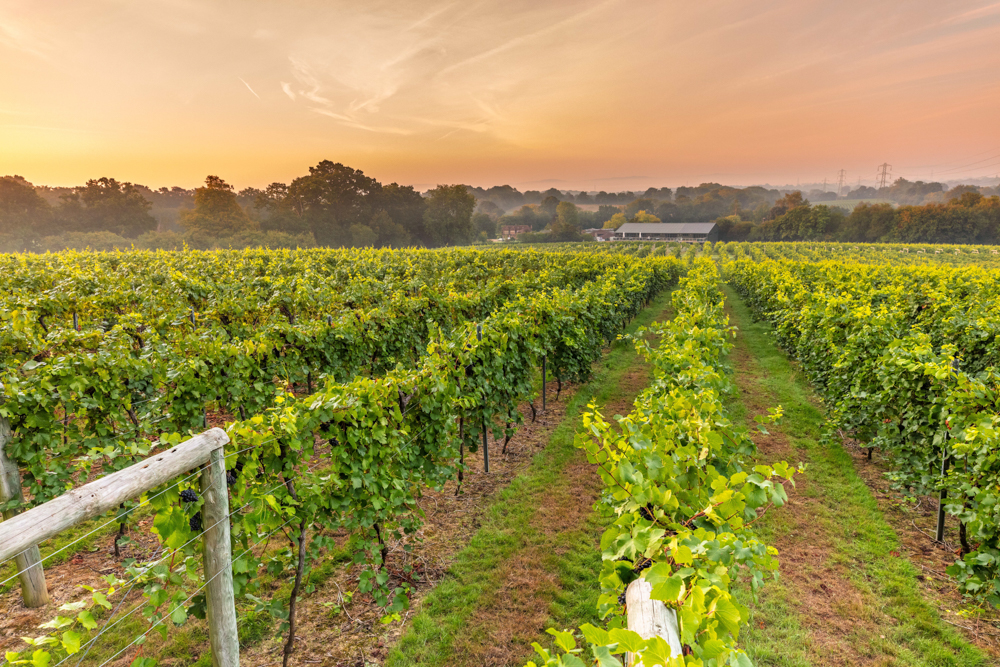 They have roots firmly planted in the local community and continue to forge and shape the burgeoning English Wine industry with grapes grown and hand-crafted into award-winning varietal wines at their 104-acre vineyard.
Guests can visit Bolney Wine Estate for a great day out, stroll through acres of vines and marvel at the many different varieties of grapes that go into the fantastic Bolney range. The setting is glorious, with views to the South Downs and an abundance of wildlife all around. With various tours, a vineyard trail, café restaurant, wine bar and Cellar Door shop there's much to see and do; as well as a range of award-winning wines to taste.
Find out more and book at bolneywineestate.com