Driving through the flat, soggy marshland of the East of England, dark and eerily quiet on a Sunday evening, I suddenly realised where I was seeing visions of Susan Hill's 'The Woman in Black'. For those unfamiliar with the story, this is where an Edwardian solicitor (played by Daniel Radcliffe) leaves his business trip to the East Coast of England, tormented by the vengeful ghost of a woman who comes to exert a malevolent hold over his life. I was on tenterhooks to get to my destination. 
---
At this point, I was just under three hours into a four-hour drive, surrounded only by the hinterland of rolling countryside. There were no street lamps, just the headlights of my car, which despite passing its MOT weren't quite powerful enough to cut through the thick sea fret. Visually, I had no indication of where I was and which direction I was heading. The straight road continued until suddenly sat-nav instructed me to take a sharp turn. Finally, I was out of the causeway and heading for safety (phew). 
I was entering Heacham, the seaside resort best visited in the Summer when it's filled with the colour and scent from Norfolks' lavender; a stark contrast from the bleak, flat land I'd been driving through for the past hour. I was anticipating further struggle to find my destination through this little village, when in fact the big sign 'No1 Bootcamp', stood out for me like a pinging slot machine. I'd hit the jackpot and I was very ready to find serenity. Ironically though, that was the antithesis of what I was here for. 

I was here for the UK's most established residential fitness retreat, No1 Bootcamp; a favourite amongst celebrities to the likes of Freddie Flintoff, Spencer Matthews and Melanie Sykes. These are just a few of the plethora of stars to its name, all of whom share the same appetite to better themselves both physically and mentally. Norfolk is the original of the No1 Bootcamp portfolio which now boasts four locations, others being Marrakech, Portugal and Ibiza. I know what you're thinking, Ibiza? What sort of bootcamp is this? But activities are almost identical across all of the locations, with residents sharing the common goal of pressing the reset button for their self-betterment.
We all know what it's like when life gets in the way of our goals. You have to stay late after work, the kids need looking after, you have to go to your long-lost cousin's hen party and accept that the weekend will revolve around alcohol in some way. Bootcamp's offer campers a total escape from reality with a regimented training itinerary for each day, nutritious meals served up on the table and because of the remote location, any downtime is spent suitably relaxing (you will need it after the 6 hours of exercise each day!). There's no commute to the gym, no alcohol; just hardcore strength & conditioning and a whole lot of protein shakes. Let me tell you about a day in the life at No1 Bootcamp, Norfolk. 
_ 
Residents are offered a 1-1 comprehensive body scan on arrival, but because I was only here for one day the chances of shedding several pounds were slim. After being shown to my room, I'm introduced to a chatty group of 10 men and women sitting by the fire, each from different backgrounds and reasons for being here. To name a few, there's a banker from the city, a content creator whose flown in from Dublin, and a chap who is in his fourth week at Bootcamp. In response to my gasp of surprise, he tells me that there are others who commit to several months at camp to get the hard-earned results they really want. Nothing says a great testimonial more than that! 
It was time for dinner, and here is where it gets pretty serious. Everybody goes to sit in their designated seats so the hosts know exactly where every individual meal is going. Some people are vegetarian, pescetarian, or even gluten intolerant, but nobody is fussy. No1 has little sympathy for fussy eaters, as I later read in the retreat handbook,"Unless you have a dietary, medical or allergy, we expect everyone to eat the meals presented". Fortunately (or as you will later learn, unfortunately) I'm the equivalent of a human garbage bin and eat almost anything that passes my eyes. 
My dinner arrives and it looks tasty; grilled chicken with potato puree, veggies and some sort of pesto. I acknowledge its size and consider this with every mouthful since I fear this isn't a first course, but our entire meal. I chew slowly while engaging in conversation with others on my table, noticing they have already finished theirs. They were clearly hungry having completed the first day of activities (which I was due to embark on the following day). I for one, was also hungry and as I place my knife and fork together after finishing my meal, I silently curse myself for failing to research the food situation beforehand. Some of my peers guzzle the protein shake given alongside their dinner and they say farewell for the night. Others return to the communal living room and sit around the cosy fire watching Sunday night TV.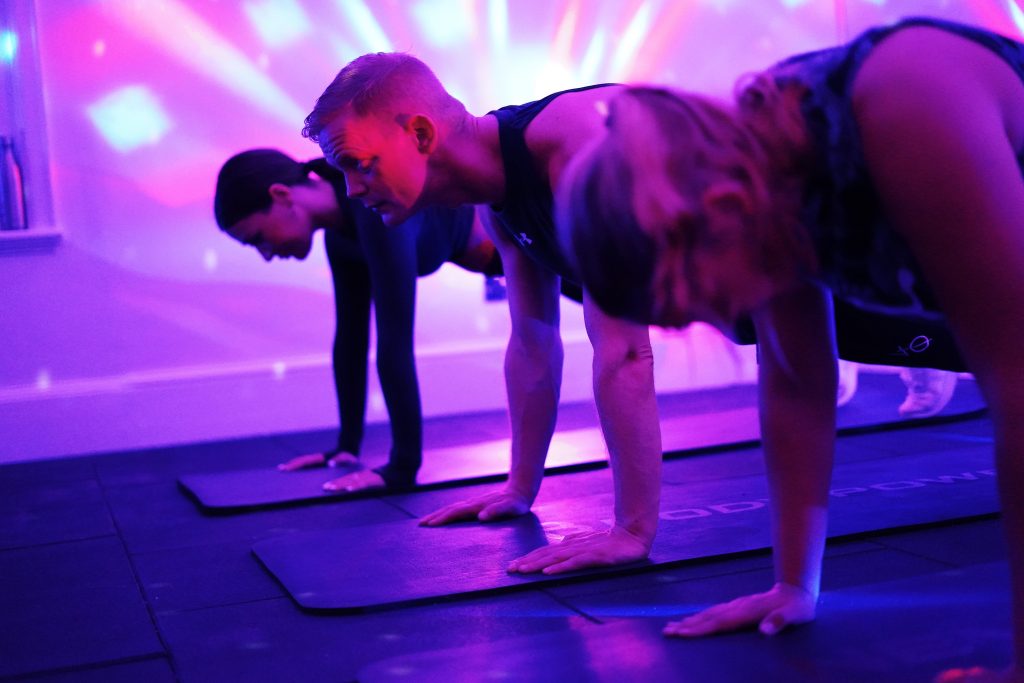 When I return to my bedroom I notice it's only 7:00pm. No way am I ready for bed, or at least that's what my stomach was telling me. Questions whirled through my mind; Are we called for seconds soon? Am I just used to big portions? Should I have come with snacks? I refer to the handbook once again. It reads, "Should you leave camp and access the local shops, it should be noticed that any extra food consumption on top of our strategic menu, will negatively impact your results, so please avoid all temptations to indulge". Clearly, a sneaky trip to the shops is forbidden or at least frowned upon. I'd like to think I'm pretty healthy and given that fitness is my passion, I ignorantly assumed I would breeze through the camp with no struggle. Throw me with any fitness pursuit and sure, I'll take on the challenge. Fool around with my food? That's a different story. It was time to suck it up and accept the feeling of hunger before bed. I refer to Monday's itinerary (which is sent to a Whatsapp group the day before) and set my alarm for 6:30am.