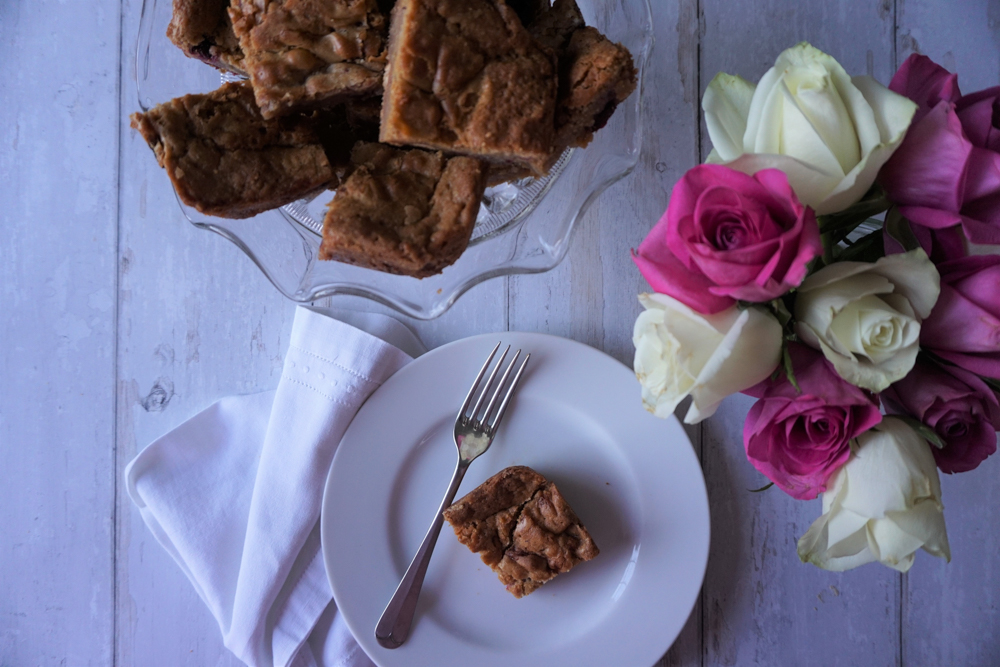 Packed with sweet white chocolate and tart raspberries, these blondies make the perfect mid-afternoon pick-me-up. Or, whip up a batch for an extra-special Mother's Day treat.
Ingredients
150g salted butter, plus a little extra for greasing
250g white chocolate, chopped into chunks (150g will be melted and mixed into the batter, the remaining 100g will be left whole and folded in at the end)
2 eggs
150g caster sugar
150g soft light brown sugar
1 tsp vanilla extract
½ tsp baking powder
140g plain flour
100g raspberries, fresh or frozen
Makes 16 squares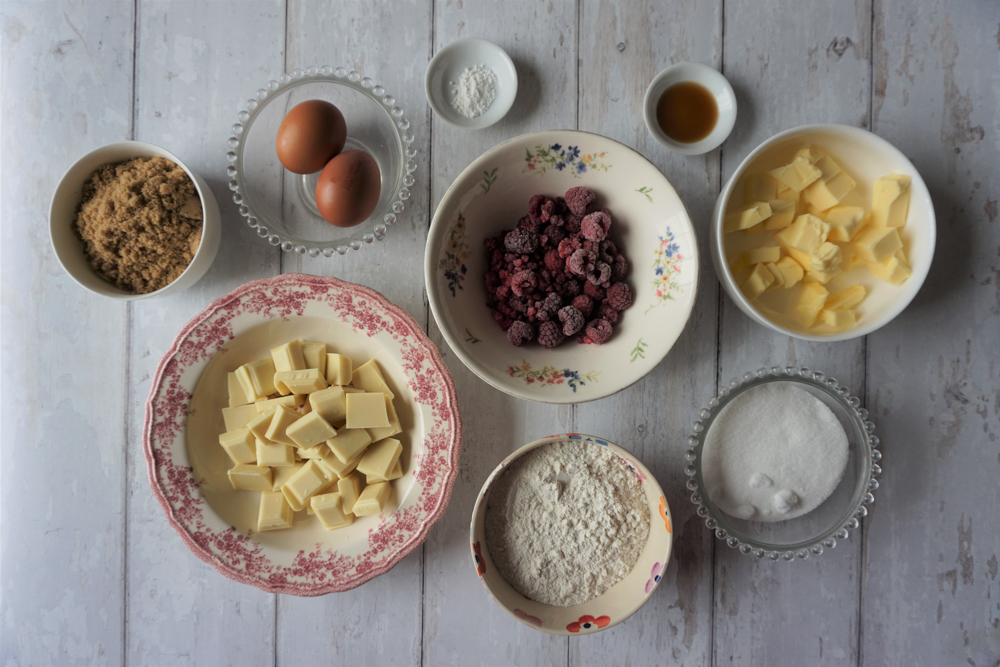 1- Pre-heat the oven to 180˚C.
2- Grease and line a 23cm/9inch square baking tin.
3- In a large bowl whisk the eggs, vanilla extract and both sugars until well combined.
4- Melt the butter and 150g of the white chocolate together in the microwave using 10-second bursts.  Alternatively, melt over a bain-marie.
5- Whisk in the butter and white chocolate mixture into the eggs and sugar until combined.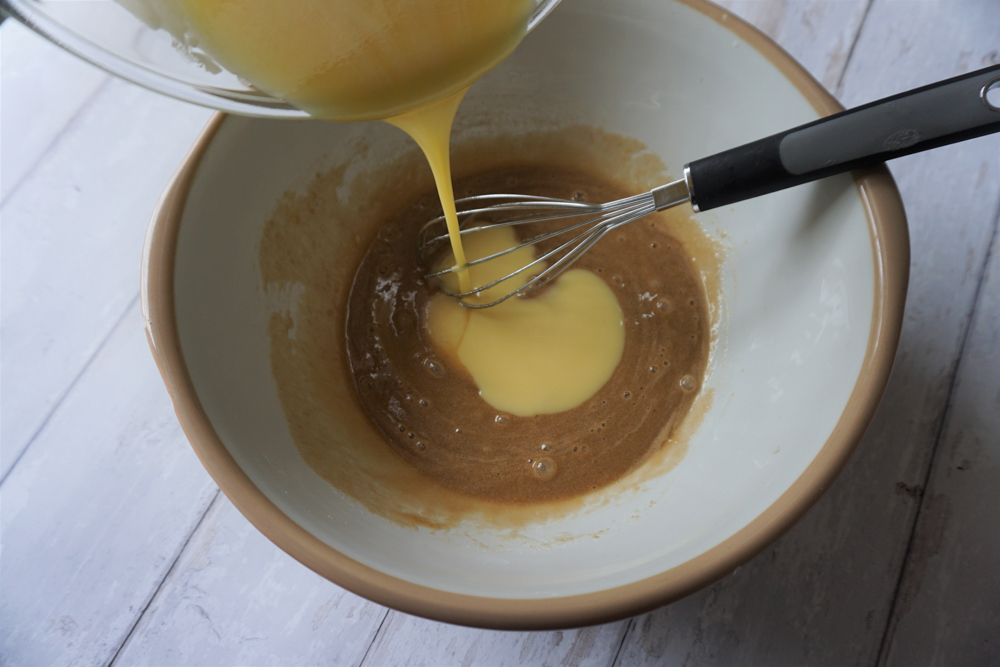 6- Mix in the flour and baking powder.
7- Finally, fold in the raspberries and remaining chocolate (100g) using a spatula.
8- Pour the batter into the pre-prepared tin and bake for about 40-50 minutes – if they start to brown too quickly top with some foil. The trick with these is to take them out at just the right moment.
They should be firm-ish (but not runny) as they will carry on cooking in the tin as they cool.
Leave to cool completely in the tin before cutting into small-ish slices (they are super sweet!).
To get extra-neat slices, place in the fridge for a couple of hours before slicing.
IG : @lottielovesbaking