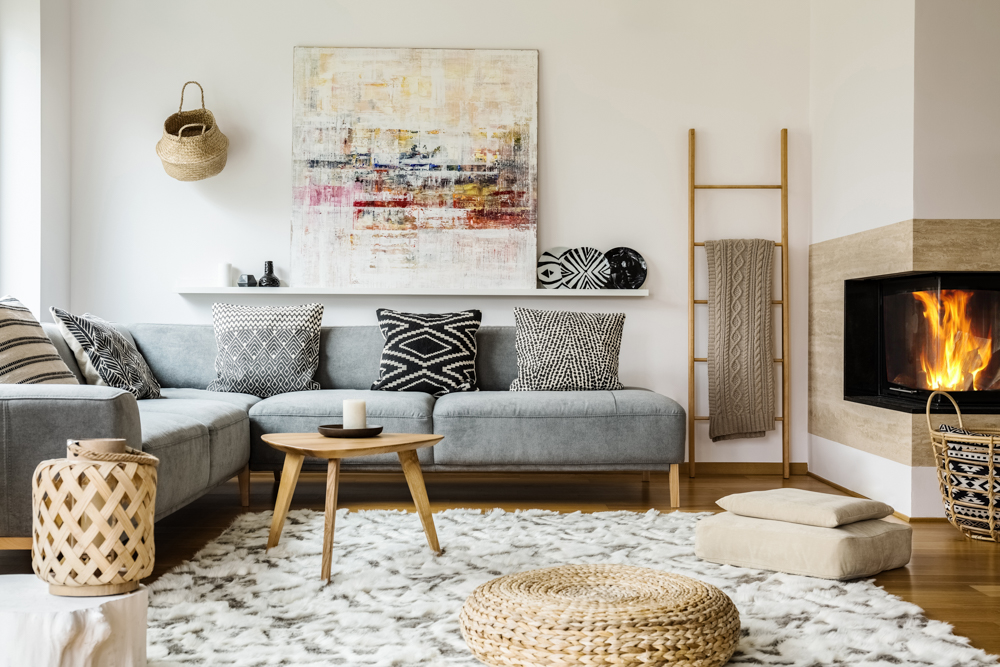 If you're looking to sell your home in 2020, you should consider Interior Styling to help you in your quest.
Everyone wants their home to get snapped up when it hits the market, but if all you plan to do is invite a few agents round before the photos are taken,  you could be in for a wait.
I believe most buyers are searching for four things – the right location, look and elusive 'feel' that makes a property irresistible, along with a tempting asking price – and only one of these can't be changed.
Creating homes with that special look and feel people love is what I do for a living. If you think it sounds expensive, a consultation could easily pay for itself. I've stopped clients from spending thousands on unnecessary and expensive improvements, also saving them a lot of wasted time, stress and upheaval. Some of my suggestions cost little to nothing.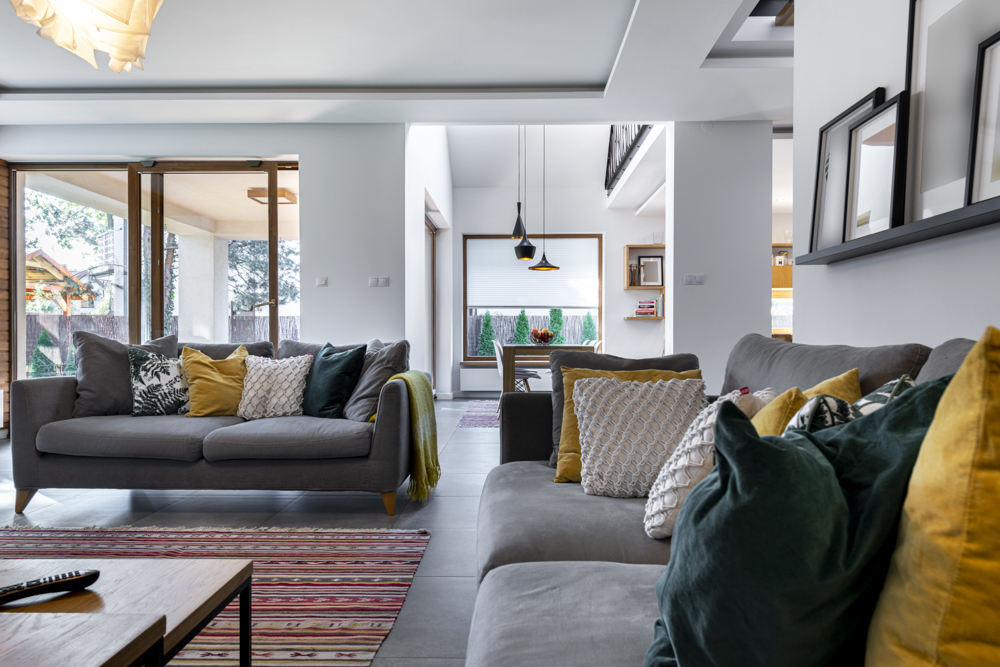 The owners of a house in East Sussex got me in after realising their home of 17 years was looking tired. They'd drawn up a daunting list of jobs, including gutting a dated en suite bathroom. Quotes for this alone were £5,000-plus. Together we came up with a new set of priorities, including keeping the original en suite, painting the brown walls a lighter colour and styling it with new towels, plants and toiletries. A dark, oppressive feature wall in the living room (not on the original list) had the wallpaper stripped and painted to match the others. The couple couldn't believe how much bigger and brighter everywhere looked and their hard work led to asking price offers from the first two viewings.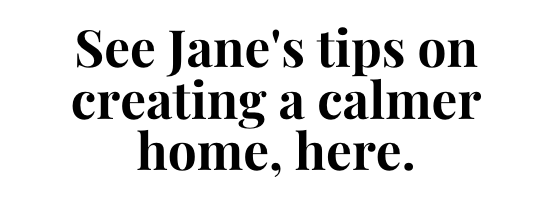 Home staging, or property presentation, is already huge in America, Australia and parts of Scandinavia and a growing trend over here. While interior design transforms a room to reflect the owners' taste, staging aims to appeal to a wide variety of buyers while spending as little as possible. People want to view somewhere calm, tidy and well-kept with lots of light and storage, not a home filled with someone else's personality and memories.
According to the latest survey*, 100% of estate agents believe staging makes it easier for people to visualise a property as their future home; 94% agree it increases the number of viewings, 86% report that staged homes sell up to three times faster, and 78% confirm the offer value of a property can rise by up to 10%.
The ideal time to call in the professionals is before the valuations but it's never too late, even if somewhere is already on the market. We'll look at how rooms look, function, feel and even smell, and check any outside space and kerb appeal. Buyers mentally reduce an offer every time they see a problem that needs fixing and we have an eagle-eye for cosmetic repairs too.
I specialise in occupied properties, using existing furniture and accessories as much as possible. There's usually an element of rearranging, decluttering and adding relatively low-cost buys like a statement rug, new bedding and cushions. These make all the difference and can be taken to the next home. Interior styling creates the 'magazine' look buyers love and is done just before the photos are taken. For really special images I can work alongside an interiors photographer.

Interested in finding out more about staging, including doing it yourself?
Here's some questions I'm often asked:
Do I really need to declutter – can't buyers see past all my things?
In a nutshell, no. Other people's clutter is off-putting and distracting and most people can't visualise rooms without it. Decluttering everywhere will also reduce removal costs as there's less to pack.
What if my property's empty?
These can take longer to sell because they appear cold and unloved, and it's harder for people to visualise where their furniture will go. Some Home Staging Association members supply packages of furniture and accessories that can be bought or rented, https://homestaging.org.uk
Will you boss me around?
None of the home stagers I know are anything like the ones you see on telly! If I'm helping a client to declutter, they make all the decisions about what to keep, donate or throw away; I'm there to provide support and encouragement.
Is the investment worth it?
It's a drop in the ocean compared to reducing your asking price, which is the only other option if offers aren't flowing in. Find out how to increase the appeal first, it could save a fortune.
Could I have a go myself?
Absolutely, though it can be tricky to look at your home objectively so ask friends for their feedback. At the very least I'd depersonalise, declutter and deep clean before viewings. People want to buy your home, not your possessions, so remove any personal items like family photos, holiday souvenirs, trophies and collections (once you've sold you can always put them back). Add plants and flowers, they make a room come alive.
Anything else?
Know your target market – it could well be you when you moved in but check with your estate agent. If it's professional couples, present a spare bedroom as a study or tuck a desk into an alcove: a space to work from home is more desirable than ever these days. If it's young families, make sure there's a room with a single bed and some cute toys and pictures. Finally, remember the main photo on Rightmove, Zoopla and PrimeLocation is usually an exterior shot, so don't forget to spruce up the outside too.
* Figures taken from the Home Staging Association report, 2019.
 
If you're looking for more top tips related to selling your home in 2020 then you can also find Jane's latest article on creating a 'Calmer Home' here.
Jane Lee breathes new life into tired rooms using a mix of home staging, organising and styling. Get in touch to discuss the best way of working together – she can provide advice and support remotely, by phone, email and video call. A member of the Home Staging Association (HSA) and the Association of Professional Declutterers and Organisers (APDO), her website is www.janeleeinteriors.co.uk and you can find her on Instagram, Facebook, Houzz, Pinterest and LinkedIn @janeleeinteriors