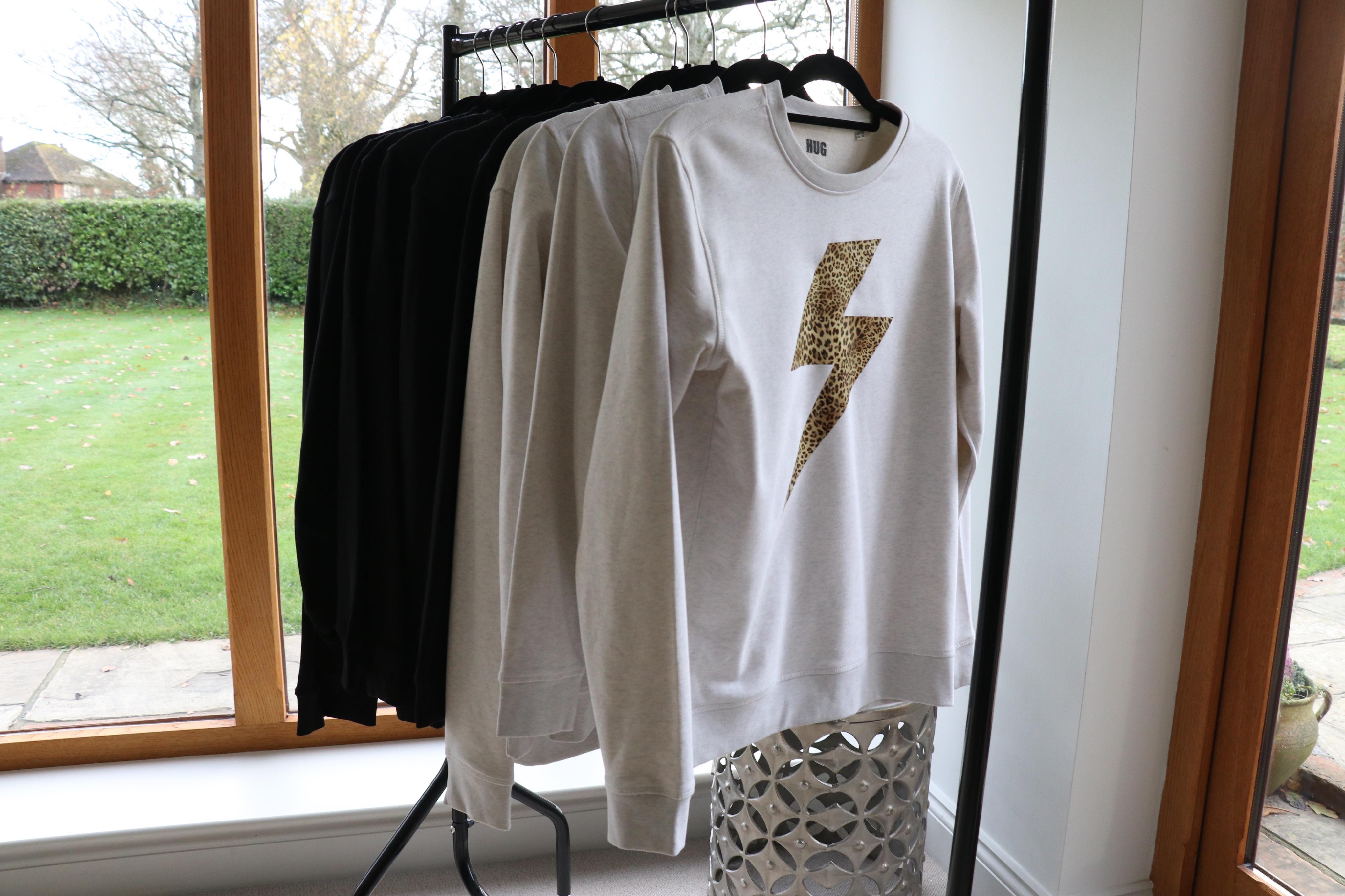 Meet Charlotte. Charlotte is one of my favourite entrepreneurs I have met so far. Humble. Passionate. Driven. It's always lovely to meet people at the beginning of their journey, and then catch up with them a year or so down the line. I met Charlotte just over a year ago and we promised each other we would work together in the future so it was great to (finally!) catch up and discuss how far she has got with HUG Sweats and what the journey has been like so far. Scroll down to find out more about why you should be gifting someone a HUG this Christmas.
Why did you start HUG sweats?
Once my two girls were old enough and I had more time, I wanted to do something business wise. I have always loved sweatshirts and I saw it was becoming more of a trend. People were using them for going to the gym, going out in the evening and for casual day wear. I took some time to research on social media and online and then I started by ordering loads of different samples of sweatshirts from different printers. I found the best quality jumper that I could get my hands on and it all started from there…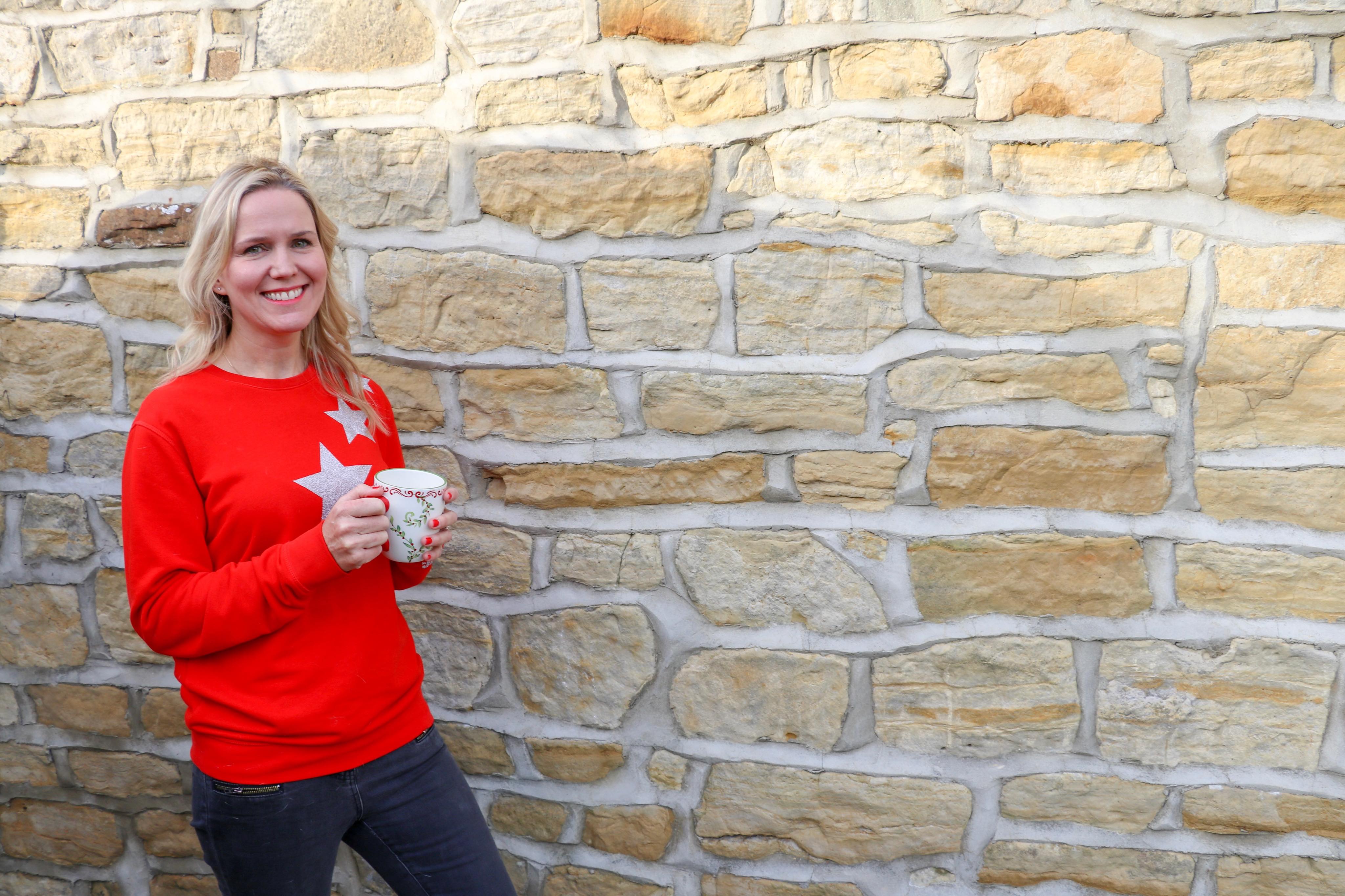 When did you launch HUG Sweats and how has it evolved?
I launched in November of 2017. I started with the star jumpers and from then on followed with the Ski Sweats, which at the time were my most popular. After this I started the applique sweats, this started as a trial and has become one of my most popular sellers. I never thought about it before but I then wanted to try Organic Cotton Tee's, which worked so well with the applique designs which were very popular throughout the summer.
From there I expanded into kids wear, I launched the Star sweats (these are also available in adult sizes).  I always wanted to do this so I'm really happy to be offering them now. People like the idea of having matching sweatshirts with their children, so this is always lovely to see. I got the word out at the school gate with these ones… and the mums love them!
How important is the quality of HUG sweats?
I think if you are going to do something you may as well do it properly. This jumper I am wearing now I have had for a year and they wash time and time again. They don't bobble, they don't go stiff, they fit beautifully and stay soft on the inside. It was always massively important to me and the feedback from the customers about the quality confirms how important it was to spend the time sourcing the right materials. All the sweatshirts are ethically made, with organic cotton.
In the back of my mind, I always thought I would like to produce Fairtrade jumpers, and it actually took a little while to really understand the concept when it came to manufacturing clothes, but upon research, I realised it was definitely something I wanted to offer. All the adult jumpers in my range are Organic Cotton and Fairtrade, and I am now offering children's jumpers that are Fairwear.
When you decided to start HUG sweats did you have a plan of action?
I did actually. I knew I would do the majority of my promotion through Instagram and social media. I made the website myself. I have spent time trying to learn the tips and tricks with social media, I think that's important. Things such as having influential people on Instagram wearing the sweatshirts as well has been invaluable for me. In fact, something that has been really key for me is word of mouth through people I know, and people who have seen me wearing the sweatshirts! I think more and more people are trying to support small businesses.
What's next for HUG sweats moving into your second year of trading?
Maybe some kid's Ski Sweats? Who knows! I'm always looking out for a great slogan, slogan sweats and tees are very popular. There are quite a few people doing this now so I guess it's staying one step ahead of the game. What is really important I think, is not to compromise on quality as I expand the range. I just want to keep growing the brand and to keep enjoying what I'm doing. HUG Sweats fits perfectly into my lifestyle and I would like to keep it that way.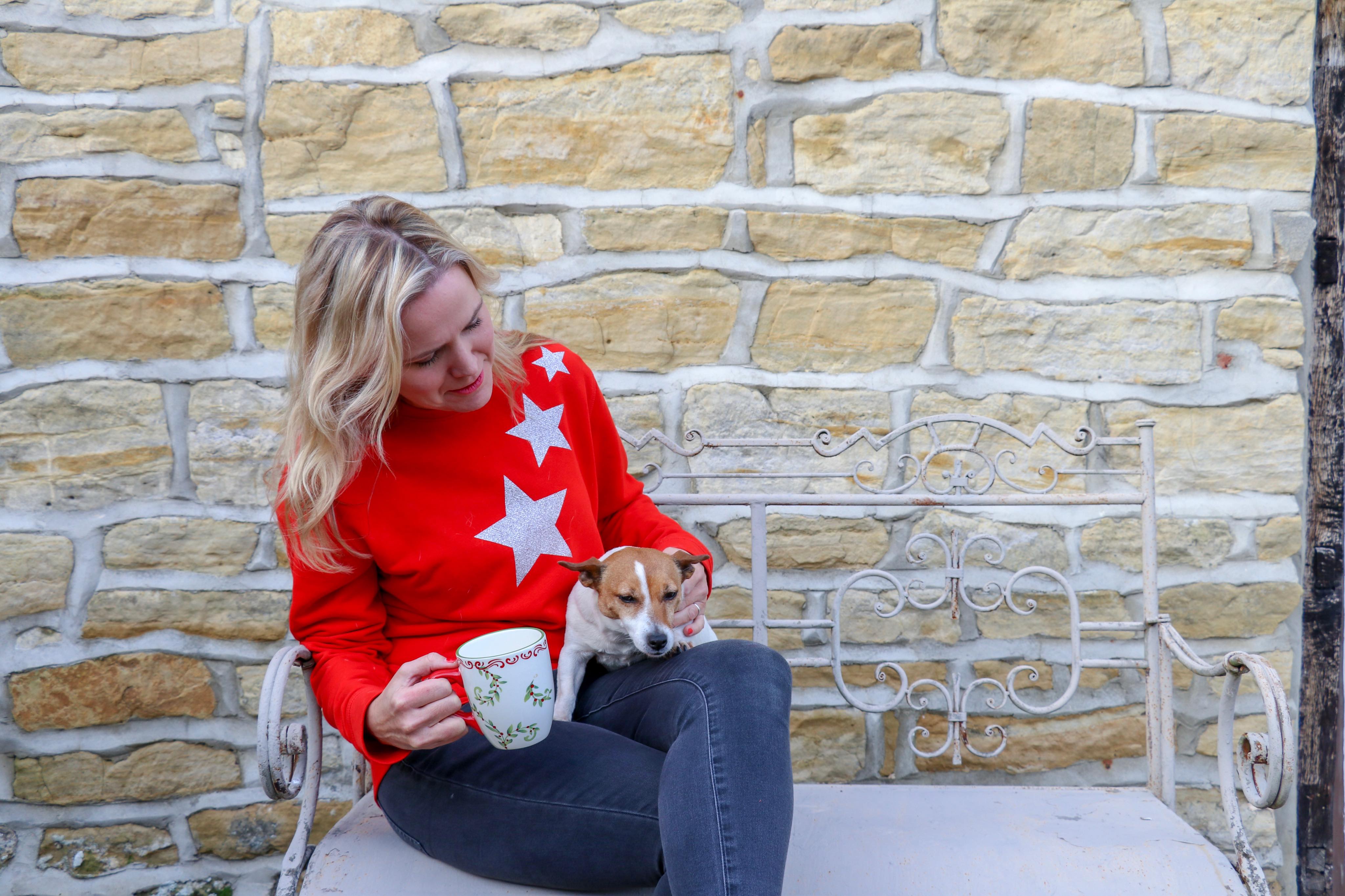 Challenges?
Keeping on top of a social media presence, I don't think I realized just HOW important it was to be constantly present on social media and to let people know you are still there! There is no slacking!
Highlights so far?
Definitely being able to get up every day and do a job that you love, I feel very lucky. I enjoy every part of this business. Also the response from strangers! Instagram is a wonderful thing. Sending orders off to people around the world who have found me through the internet and have no personal connection but love the sweatshirts, that is extremely rewarding.
To gift someone a HUG this Christmas, visit the website here.  
Instagram: @hugsweats