If like me you're an avid gym-goer, firmly dedicated to your training but not quite in the athlete tier (since you don't train for a specific sport and let's face it, you enjoy a few apéritifs on the weekend), the idea of competition excites you- but until this point, there have been few events which seem accessible enough while retaining some competitive edge. CrossFit Games? Too many technical movements. Marathons? Too long. Triathlons? Sea swimming can get dangerous and you don't fancy sacrificing your life (you might as well apply for 'Survivor' if that's your thing). Your crippling self-narrative is telling you you're incapable of entering a competition because there are too many skills to learn, you don't have the time to commit to vigorous training, or that everyone else is stronger than you.  
---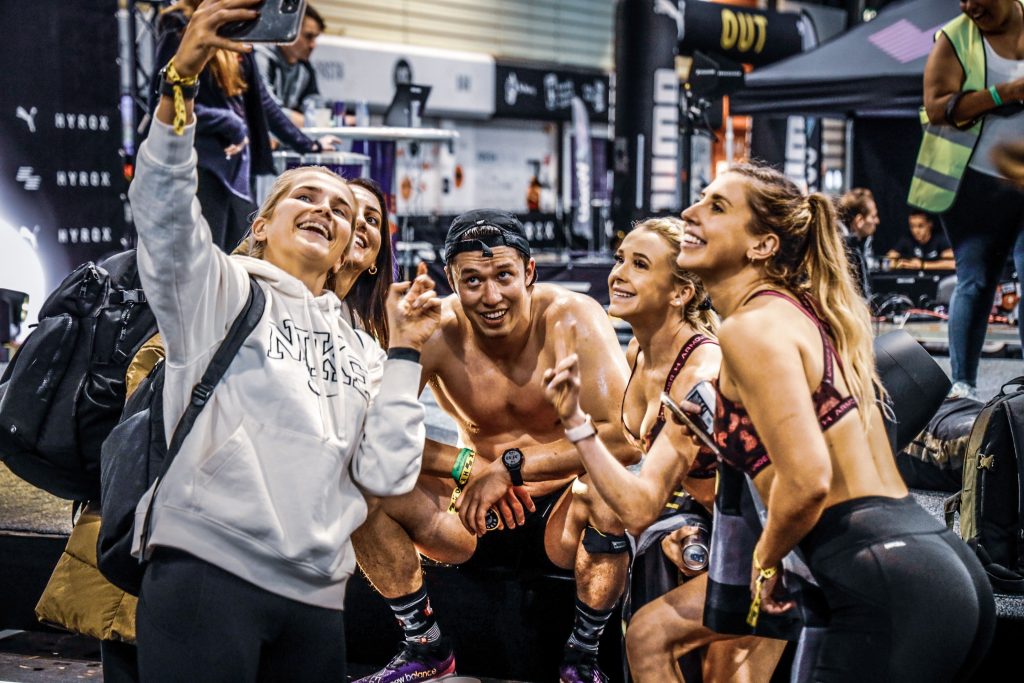 Until this point, events have been pigeon-holed by specific sports. You either enter an endurance race or a strength competition. If you want a bit of both you go to CrossFit, but then submit yourself to a lifetime of refining complex, advanced movements like Olympic weightlifting and gymnastics skills. The world has been missing a functional fitness competition designed for 'Every Body' to participate in – a competition that goes beyond local gyms or fun-runs and demands some candid hard-graft.
You've probably believed you're not strong or fit enough, only because of the lack of accessibility in competitive events. In some ways it's quite fair to excuse yourself with, "It's not you, it's them" (cough, I just wanted to say that to lighten the serious tone of COMPETING AS AN ATHLETE because until this point, that's the narrative that's been given around global fitness events and is one of the contributing factors putting you off competing). However, your excuses are short-lived since the launch of global fitness race, HYROX. I'm the modern, millennial version of Uncle Sam in saying that this is the competitive race that you, yes YOU, are already trained for.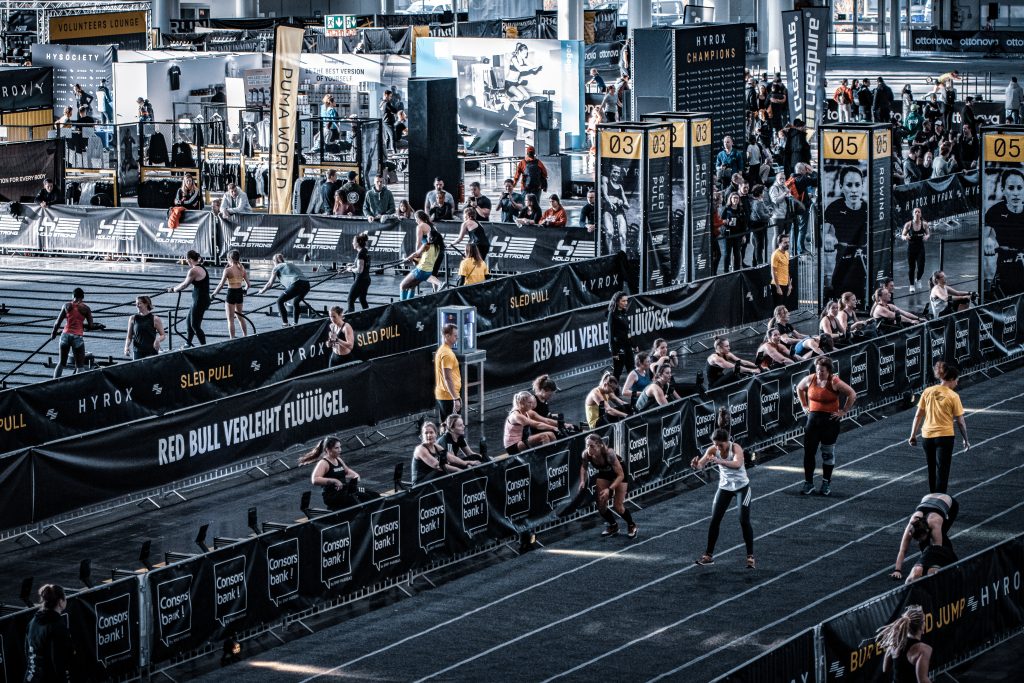 HYROX demands what millions of gym-goers train every single day, from push-pull exercises, burpees, farmers carries and sandbag lunges- movements familiar with the vast majority of us that train for general health and wellbeing. Whether you participate in group classes or prefer to train solo, I'm sure you'll agree these are movements we've all practised or are at least capable of performing. 
WHAT IS IT?
1 standardized race, 6 different countries; the HYROX global fitness race boasts an ever-growing portfolio of locations. Athletes across the world compete in the same race, combining endurance and functional fitness movements on the same course, with each event hosting up to 3000 participants.
The race looks like this:
1km run, followed by 1 functional movement, repeated 8 times.
Totalling 8km of running and 8 functional fitness movements. Finishing times vary from anywhere between 1 hour and 2 hours. 
Feel an overwhelming sense of pressure when doing something alone? You can enter as a pair, mixed pair, or even as a mixed team of 4 for the relay. You'll run the same course as the individual athletes, just splitting the workload between the two or the four of you. 

WHY YOU'RE ALREADY TRAINED FOR IT.
1. You've already nailed the format
HYROX global fitness race is the first sports event to combine three different training methods (which the majority of us already train) into one single event. It entails; Functional Strength Training, High-Intensity Interval Training and Classic Endurance, which is why you will see competitors from each of these disciplines, while very few are proficient in all three. Each of these athletes are forced to test themselves in areas they might already be competent in, but not necessarily comfortable in, making it a level playing field for competitors from all of these disciplines to participate.
2. There are no barriers for entry
 It doesn't matter whether you're a seasoned sweat-veteran or whether the last time you raced was on sports day back in the 80's – Hyrox will not discriminate by your sport or your previous experience. Races start in randomised waves of between 25 – 30 people so you'll be pacing yourself alongside athletes of all different ages and backgrounds. This way you never know where you're positioned overall, reinforcing that you run your own race. There are no qualifiers or pre-cursors for entry, other than you're over 16 years old and deem yourself fit and healthy to race. There's even a 70+ age category!
3. It's the same race every time
The race is the same for everyone across the world; it's always indoors, it's always the same movements met with the same, uncomplicated rules and judging standards, so you can effectively prepare without being struck with any unpracticed movements on the day. This way the Global Rankings truly reflect the best athletes. The one thing you can control is the work that you put in. Those at the top didn't just "get lucky" on the day – they put in the work.
4. HYROX sets a goal for all fitness levels
HYROX is a race allowing for personal goals to be set across the board. No single athlete comes out on top across every movement so we all have something to be working on. 
5. You have the support of an open-armed community
Wherever you're racing in the world, competitors are united by the common goal of challenging themselves. It's our shared determination to test ourselves in this event that unites us as competitors and bolsters the HYROX community!
Final thoughts
We've all felt disconnected over these past two years. Disconnected with those across the world, our friends and family, and largely disconnected from ourselves. HYROX makes the perfect opportunity to reconnect with ourselves and our sense of purpose beyond our blue-lit screens while we still work from home. It creates the perfect scene to include and unify us once again. In the words of Nelson Mandela:
 "Sport has the power to unite people in a way that little else does. It can speak to youth in a language they understand. Sport can create hope where once there was only despair".