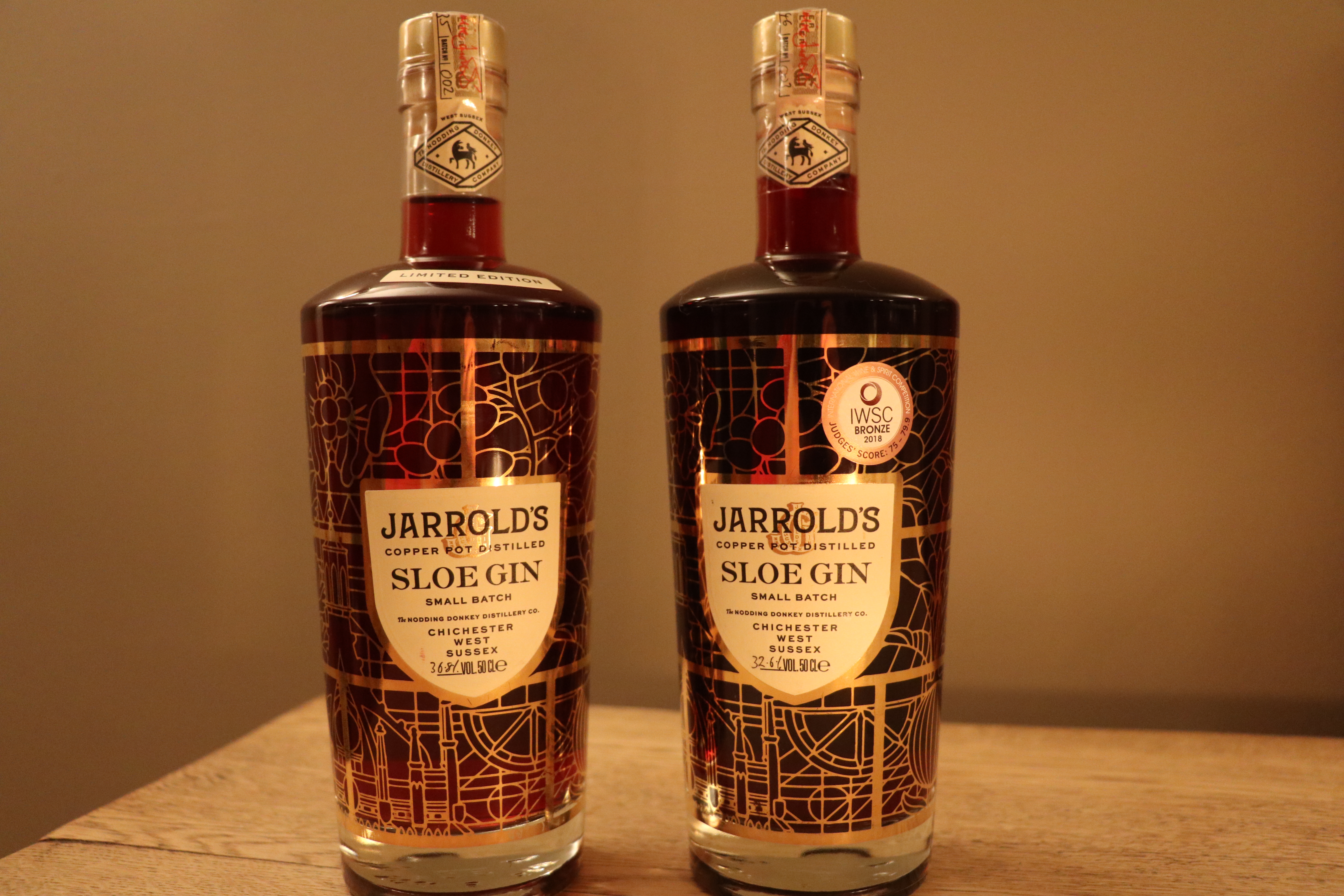 Let's talk about the first year of Jarrold's Gin.
Officially, we started trading around mid-March, 2018. But like most start-ups, it was an idea for a very long time. When we launched the business we did so quite softly, rather than coming out with a big bang and this worked well for us.
Unlike other Gin start-ups, we actually launched with two gins. The original core product-our 'London Dry Gin' (70cl/ 48%) and our 50cl bottle of Sloe gin.
Jarrold's is clearly a very successful Gin even though it is new to the market. Can you tell us your secret?
Absolutely no secret's involved! But I think that we differentiate from our competitors with our packaging definitely. When you are sat in a bar or hotel or even see it in a shop our bottles definitely stand out. We spent a lot of money on our packaging and we are extremely happy with how the bottle stands out on a shelf surrounded by other gins. We always wanted to create a gin that you could enjoy, taste and experience from one measure. Often you will go somewhere and have a gin and tonic, and you can hardly taste the gin without having a double! So our vision from the beginning was very clear in that respect. I think a lot of our success also stems from our loyal local following and word of mouth which is brilliant.
Can you tell us about your recipe development?
This was all purely trial and error! The people who we bought our still from actually really helped us with some inspiration for the recipe for our 'London Dry Gin' but we made the tweaks along the way that make it so unique to us. We actually use 'Persian lime' in our recipe which a couple of other people do but it's not standard across the board and we use a very high percentage of Juniper (nearly twice as much as most Gins) in our recipe which you can definitely taste. The gin itself is 48% ABV. We also included some citrus notes to the recipe which means it's perfectly paired with citrus tonics and garnishes.
Have there been any significant challenges for you since launching Jarrold's Gin?
Probably the boring admin stuff! And initially getting the deliveries right. I was doing my deliveries in a less structured manner than I do now. We have had to sacrifice a bedroom in the house now that is dedicated to all the packing materials and that has helped me massively to stay organised and make sure there are no mistakes with deliveries. Something that I definitely underestimated was just how much time it takes to go around to the different pubs and market your brand and be able to speak to potential new suppliers or stockists, whilst keeping up with the admin and day to day things such as physically making the gin!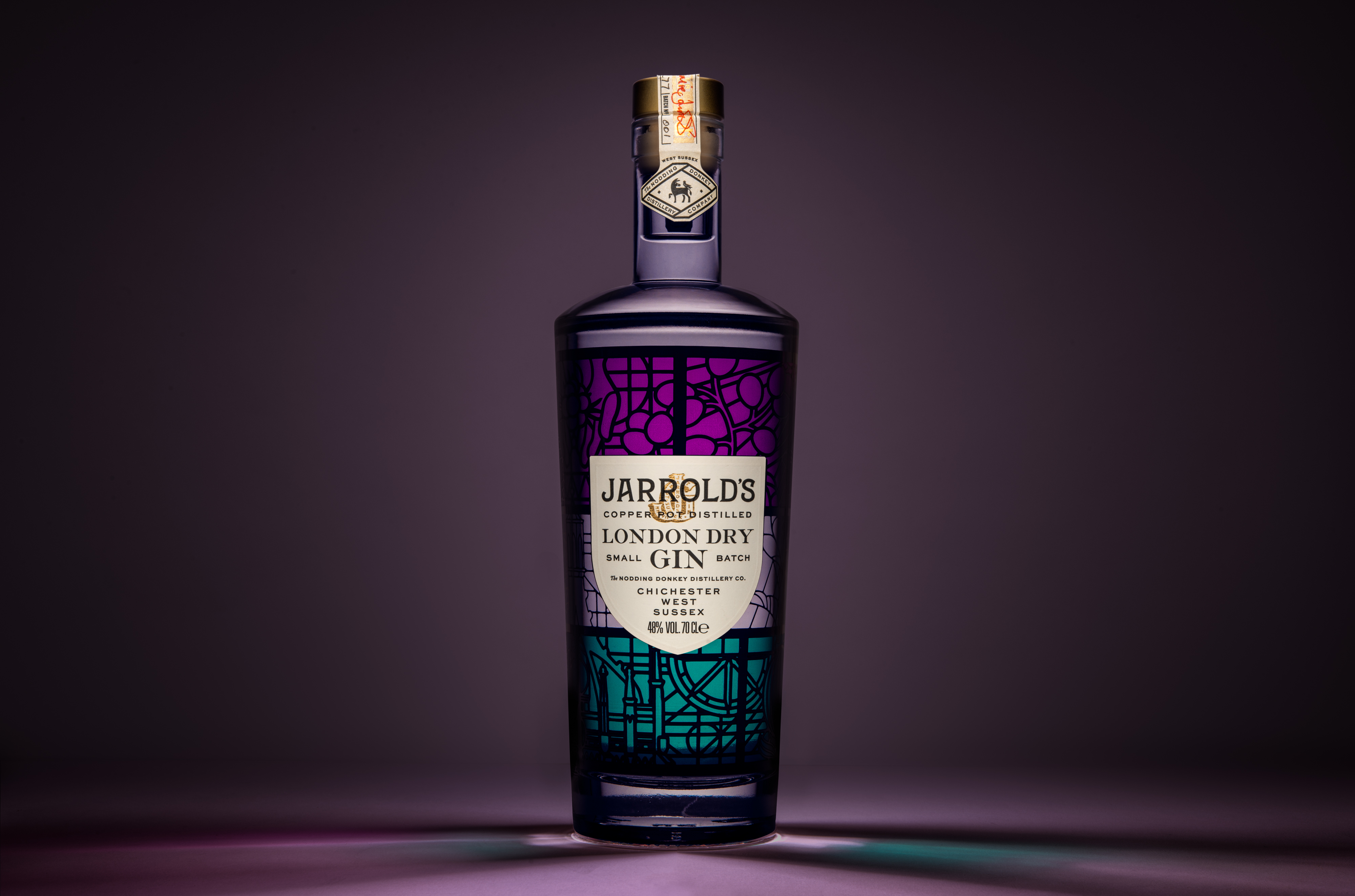 Highlights?
Definitely winning an award! We won a Silver Outstanding award at the 2018 international wine and spirits competition.
Another thing would be getting Hennings as a stockist because on a personal note they are very local to us and they have four shops in total now. They are a very very successful company and it was great to have them stock our gin which is made down the road from their store. In general, though, a constant "highlight" for me in running this business is seeing people reorder time and time again because they love our Gin. That is priceless.
Do you have any pairing suggestions?
A couple! Leading up to Christmas obviously our sales of Sloe Gin were significantly higher. This was something that you could either drink over ice and sip away at or something that we often suggest is putting a Fentimans Valencia Orange tonic water with which made it into a more refreshing drink, but still with a festive feel.
During the summer we heard that many places were suggesting serving the Sloe Gin with a lemon tonic water, which made it into a stunning long drink over ice.
For the 'London Dry Gin' we suggest either a citrus based tonic or just the classic lemon/ lime or grapefruit garnish. It works really well with a lot of different flavours though as it is a very versatile gin.
Apart from online and in your stockists, can we find Jarrold's gin out and about?
We now have more or less the whole family on board, so we try to get out to lots of events to build brand awareness and gain new business. It is so important to be pro-active at these events and use every opportunity to get people to try your gin and my family are invaluable with their help in this luckily!
What does the future hold for Jarrold's?
Something that seems to be extremely popular is Rhubarb Gin, so my dear mother spent the whole summer picking rhubarb for us and making a concentrate from it, which we then made up some samples from. We have a lot of work to do on the recipe development side but we will be getting into this in early 2019 and hopefully be able to produce a limited edition batch! Fingers crossed. At the moment, however, we are just planning to stick to what we are good at and build the brand around that and enjoy the process!
To find out more about Jarrold's Gin you can visit their website here.
Next article >>>>