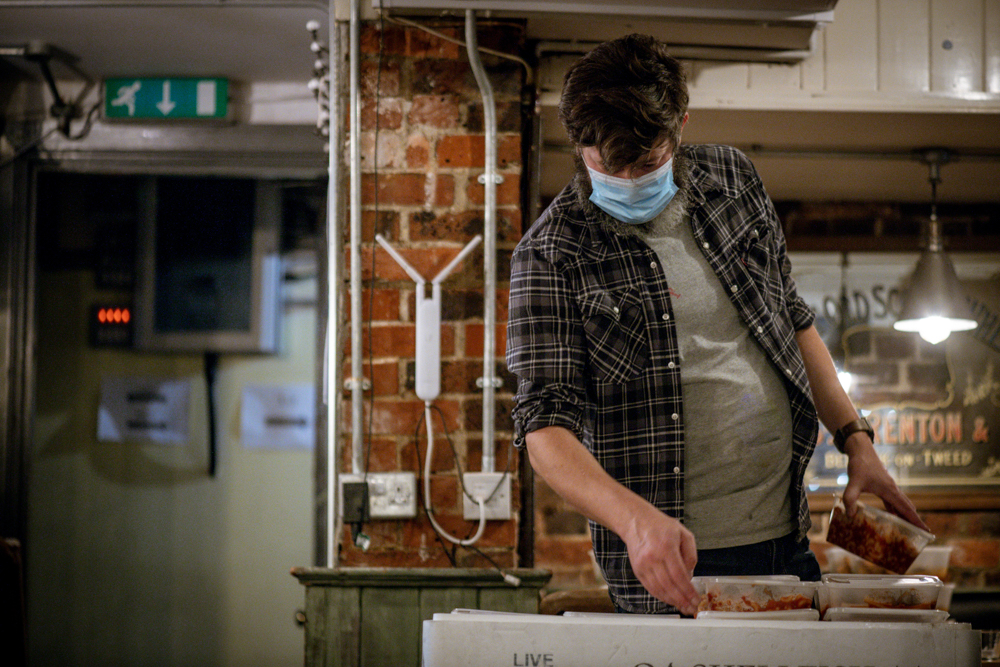 A group of independent hospitality businesses in west Kent have banded together to support low-income families who are not benefitting from free school meals during the half-term break. Following the Government's recent decision not to extend meal vouchers in England over the holidays, local restaurants and suppliers are taking it upon themselves to help their communities, by preparing and delivering 1000 free meals to foodbanks in Tunbridge Wells and Tonbridge.
The reactionary initiative was launched by Sankey's owner and operator Matthew Sankey in Tunbridge Wells, and has also recruited other popular venues from surrounding areas, including Pembury, Tonbridge, Matfield, Kilndown, and Goudhurst.
In addition to Sankey's, the participating eateries are The Small Holding, Verdigris, Fuggles Beer Café, and Sulston's Kitchen, along with The Mount Edgcumbe, the Camden Arms Hotel, The Hopbine Inn, 65mm Coffee, and The Star and Eagle, all of whom have signed up to offer assistance.
"When the Government announced that they would not be providing free meals throughout half-term, we all knew we had to do something ourselves," says Matthew, proprietor of Sankey's Seafood Kitchen & Bar, and The Old Fishmarket, both in Tunbridge Wells.
"Together, we want to help feed children from lower-income homes, and ease the financial burden on parents in this difficult period. Now is the time to come together, and rally around those who would otherwise go hungry."
Food deliveries are already underway, with the 350 lunches and dinners en route to nearby food banks. Sustain at Tonbridge Baptist Church, F.E.A.S.T at Tonbridge Methodist Church, and Nourish Community Foodbank in Tunbridge Wells are included in the targeted drop-off points locally, as well as St Mark's Church, St Philip's Church, and Tunbridge Wells Baptist Church.
Alongside chefs, restaurateurs, hoteliers, and publicans, industry suppliers have similarly answered the call. Food containers have been provided by Penhurst Fine Foods, while BDP Media in Tunbridge Wells have printed packaging labels, both free of charge.
Once the food is delivered, the designated foodbank collection points will be distributing to neighbouring families and households over the course of the half-term week.
"No child should go hungry, and we have a responsibility as business owners and community leaders to ensure that this doesn't happen," Matthew continues. "We want to put the industry in which we work to the best use possible, by helping children and families where we live through this challenging time in any way we can."