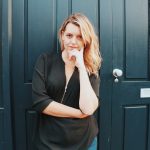 Mary O'Connell – Editor
Mary O'Connell is the Founder & Editor-in-Chief at 365 Magazine and Founder of 365 Media, her own PR company. A twenty-something female entrepenuer with a passion for start-ups, luxury lifestyle and travel. Sussex born and bred, self confessed gin connoisseur and all about that #GirlBoss lifestyle. Follow her journey on the gram at @maryemmaoc or email [email protected] .
George Gunn – Photographer
Working with us on a regular basis George is our go-to man for building content/ snapping our favourite figures and helping brands to build their portfolio. George is a talented photographer working often in the field sports sector and he is based here in West Sussex, but works all over the country and in Europe. Visit George's website here. @georgegunnphoto
At 365 we are lucky enough to have access to some creative, dynamic and super charismatic bloggers and journalists who help us showcase to you the very best of the South East. Fancy joining our team? Drop us an email at [email protected] !