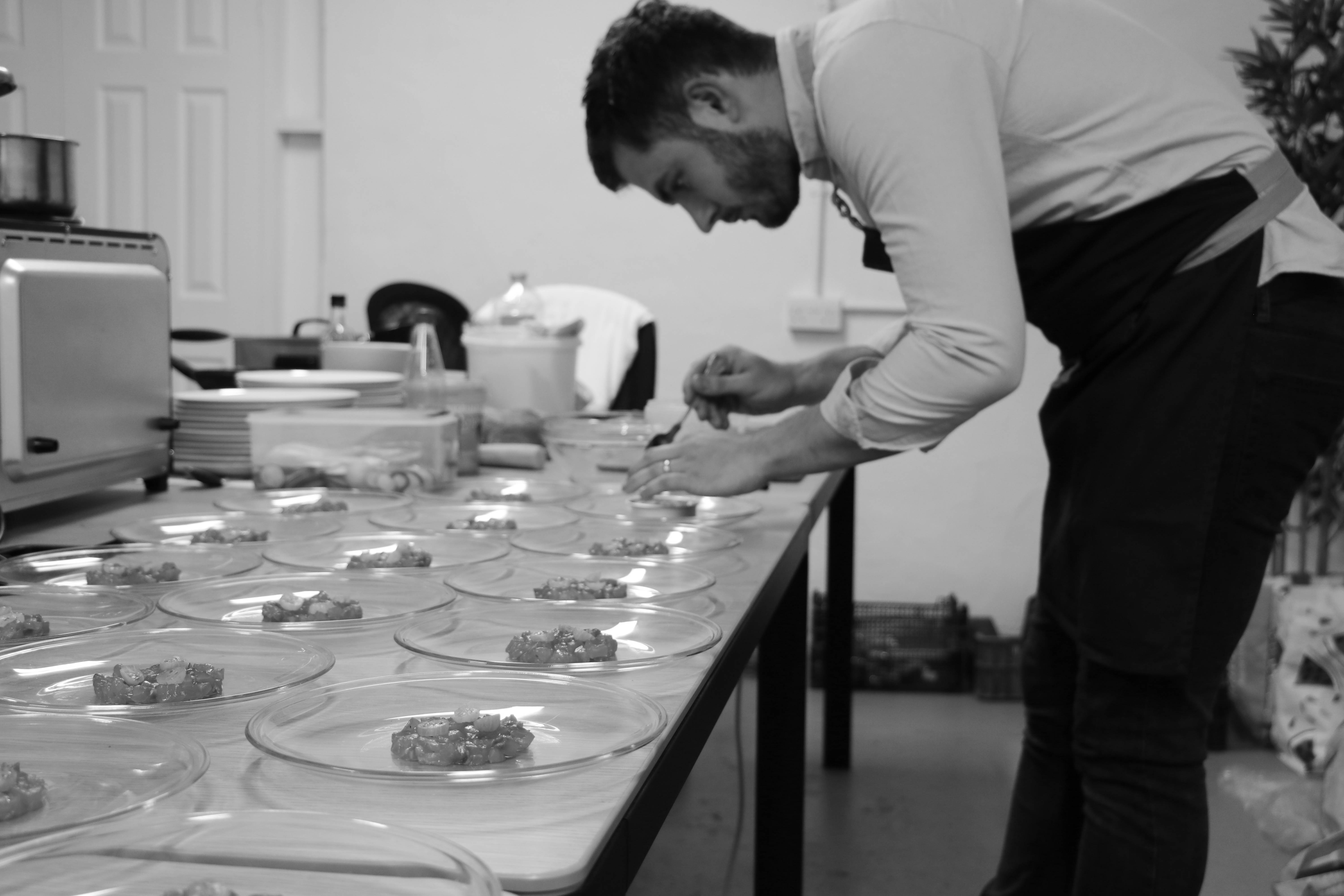 Chef Ben Hughes got in touch with me a few months ago and we connected over our love of start-up businesses. I recently went over to his NFA x GARAGE COFFEE pop up and we chatted about the concept and his future plans.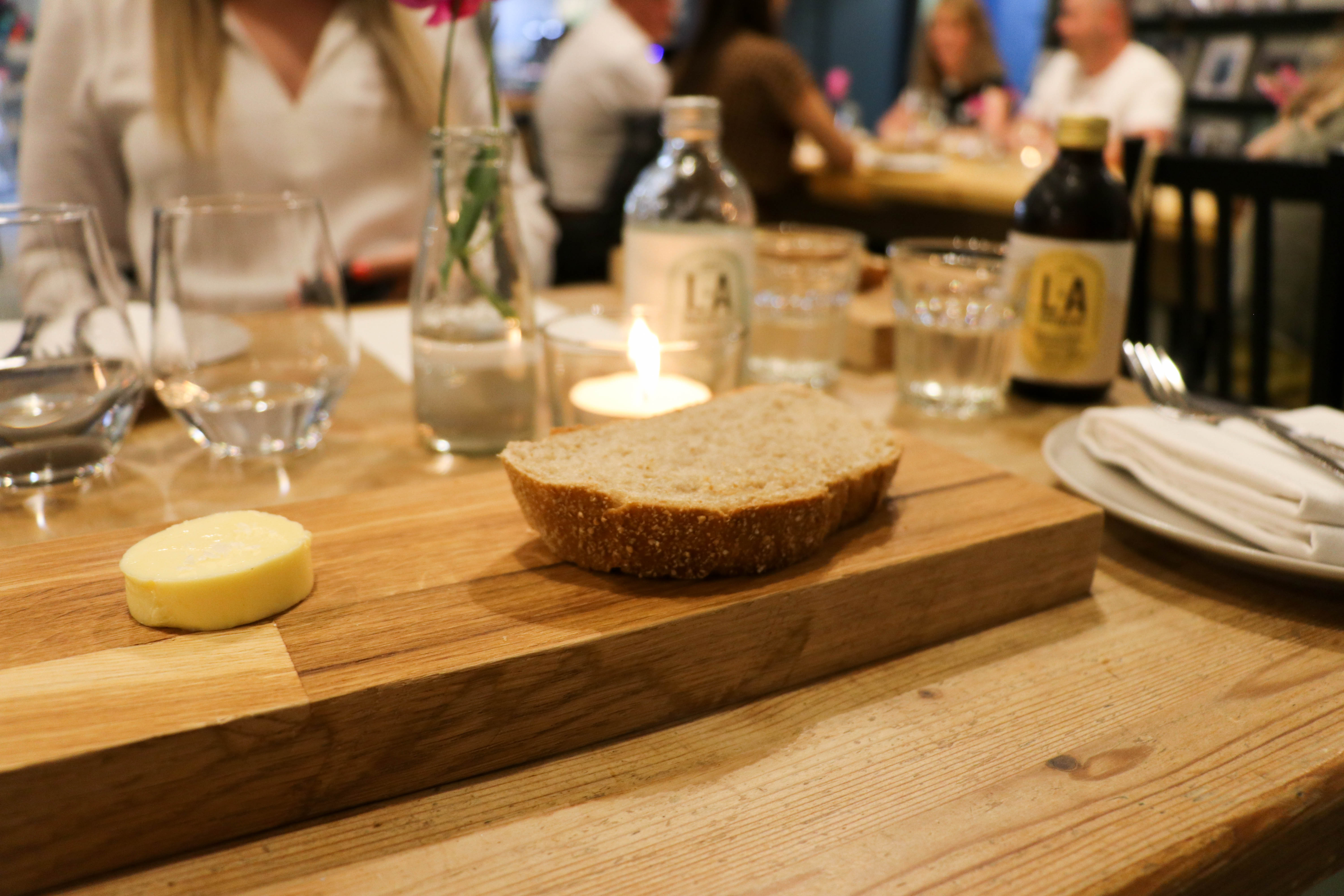 Ben has taken over the 'No Fixed Abode' pop-up chain from his long term friend Will Devlin, who now runs the very on-trend 'Farm-to-table' restaurant in Kildown- The Small Holding. 
The concept for the NFA pop-ups is to take great food to people rather than having a stationary restaurant and making people travel. They offer tasting menus because they believe that it is the best way to dine.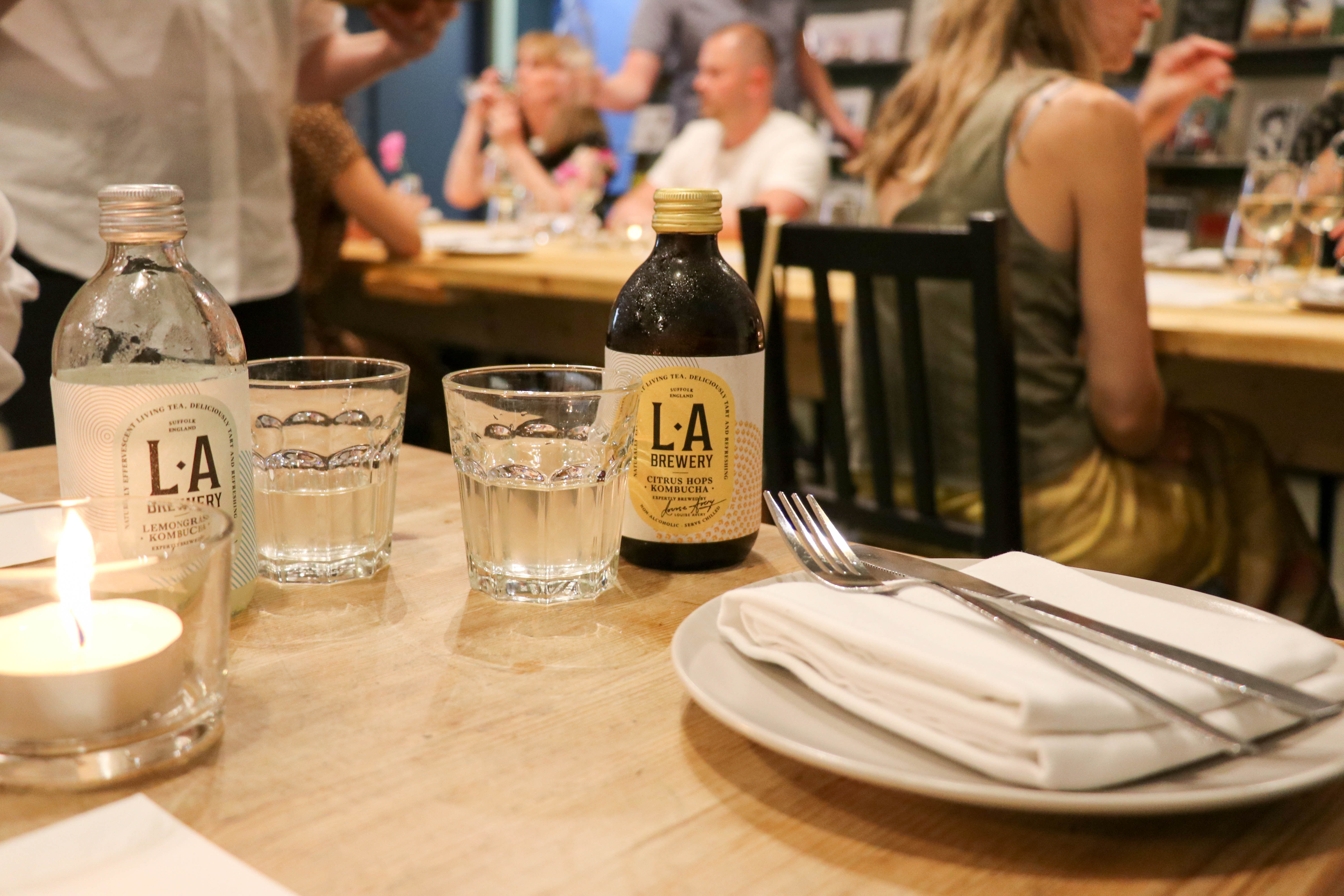 The NFA concept champions the Kent and South East area with their Land/ Air/ Sea and Foraged menu because it is a beautiful part of the country with fishing boats regularly landing, woodland for foraging, marshland to rear livestock, and amazing gamekeepers for game produce.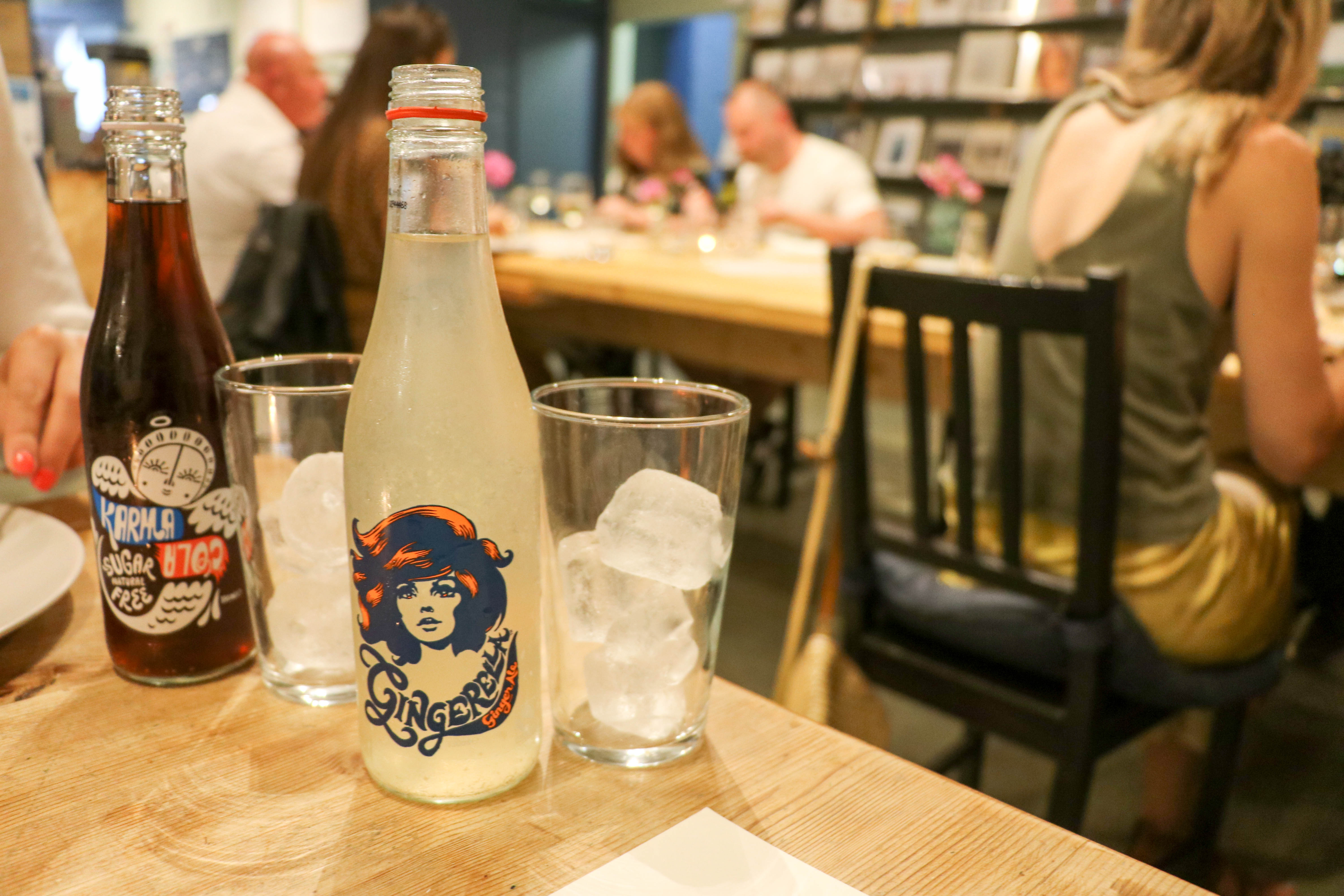 Local vegetables are used as they come into season and taste is prioritized above anything else. Ben believes that just because something isn't the right shape, colour or size he can find a way to incorporate it. 
Ben says, "We want to always be accessible and offer a relaxed atmosphere, in our opinion there is nothing worse than going to a restaurant and feeling uncomfortable, we like to think the pop-ups are filled with laughter and regularly tables end up mingling and chatting at the end, bringing people to together with food is one of the greatest feelings. "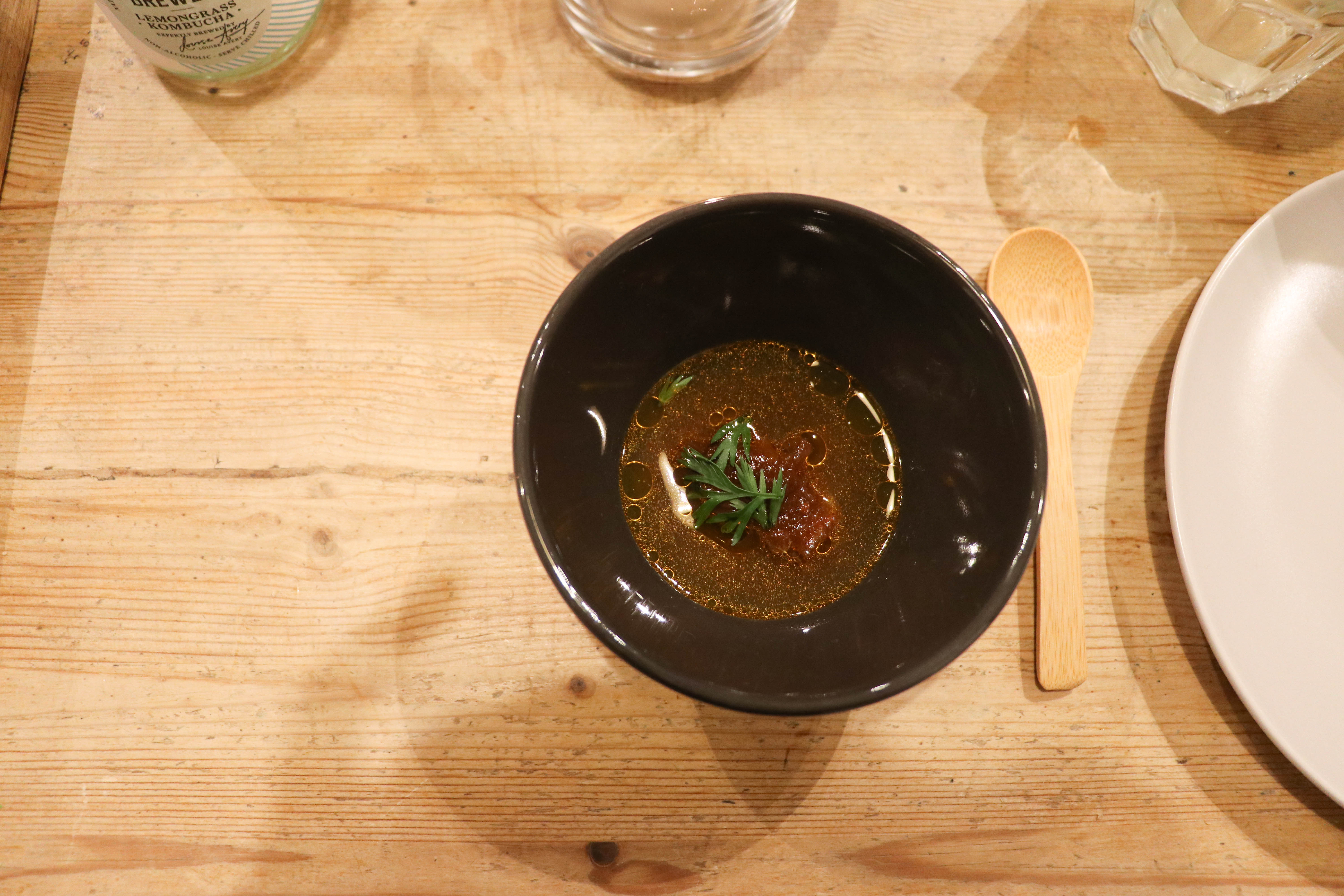 Ben's inspiration for NFA came originally from his experience at 'Restaurant Story', the chef behind this establishment won a Michelin star within 6 months of opening and he was in his early twenties. "It made me realise you can achieve anything if you're willing to dedicate yourself to your craft since then that's what we've done. "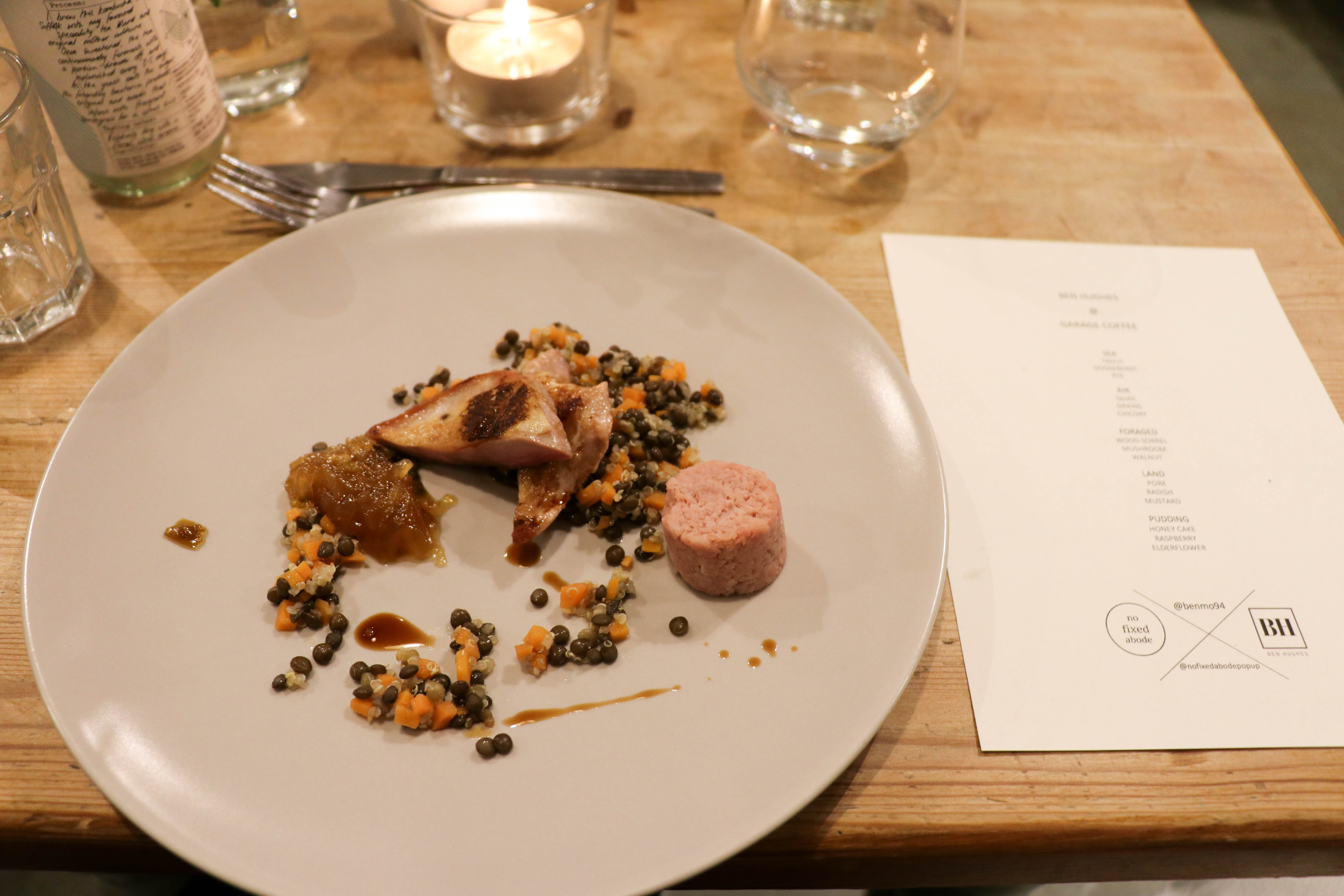 "Our vision for the pop-ups is to take them as far and wide as possible. It's a genuine pleasure to be able to express ourselves through the food we create, and at every event we host, the response is truly humbling, and they continue to sell out! We are genuinely overwhelmed that people enjoy what we do and want to visit us again or come and try us for the first time. We want to keep the pop-ups going for as long as we can and continue to provide fun, accessible and hopefully delicious nights of food and drink for people."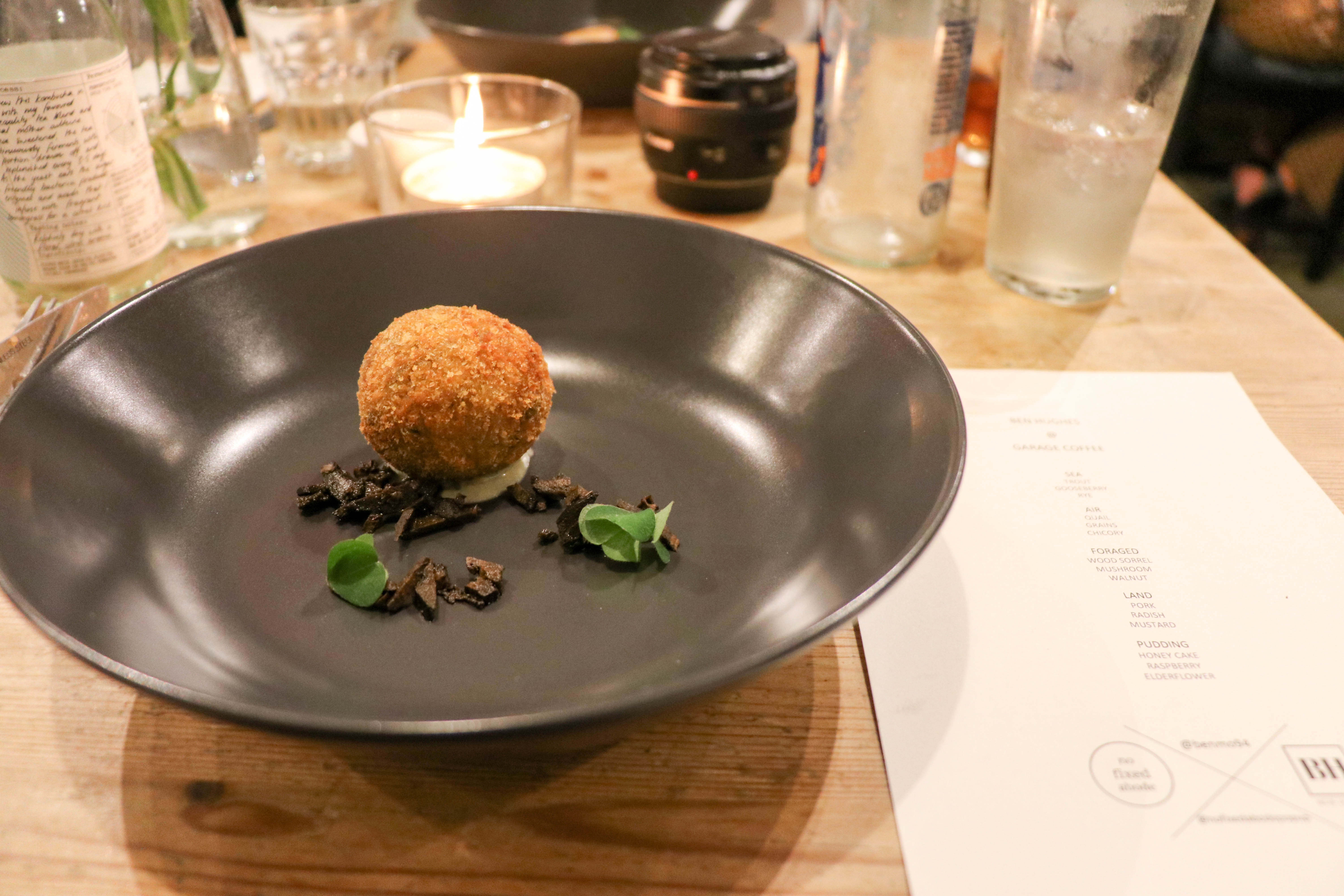 "We make no secret that our long term ambition is to get our own restaurant as I think is the case with every chef, however, I don't think we ever would want to stop the pop-ups all together as it's so much fun creating a dining experience in inventive spaces. We'd love a restaurant that was built around the ideas of the pop-up. If we could re-create that same communal feel the dining room attracts at the pop-ups in a permanent location it would be amazing.  "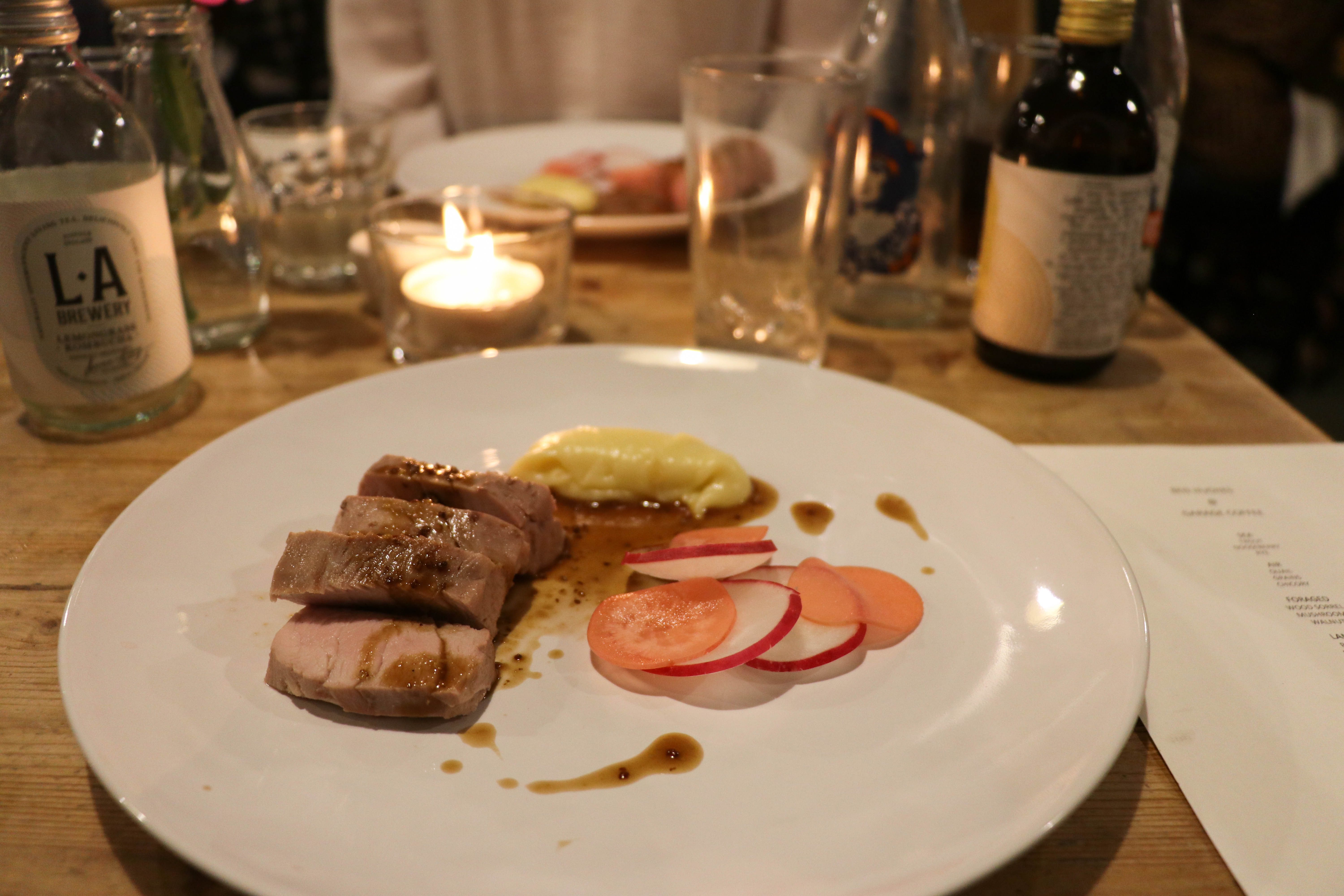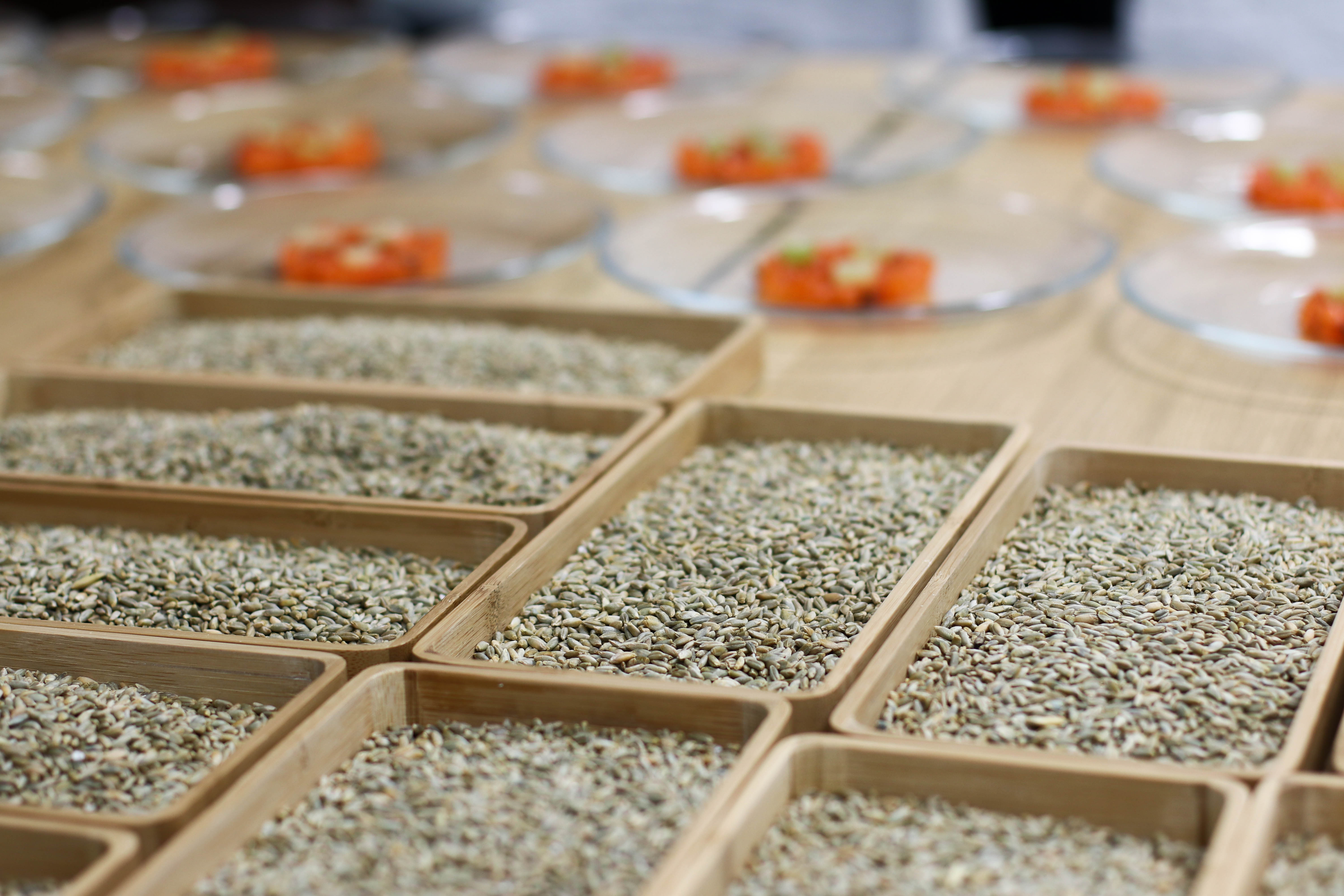 To book onto the next pop up supper club you can visit Ben's website here > http://nofixedabodepopups.com/