Got a few last-minute bits to pick up before the big day? Cowdray Estate stock an incredible range of Christmas Gift options in their stunning farm shop, and plenty of present options which you can also shop for online. We've rounded up a few of our favourites to help you out with your last-minute shopping needs.
Looking to adorn your door with something glorious this festive season? Why not pick up a handmade, bespoke natural wreath?
The perfect option quite frankly. Who doesn't love a big basket of absolutely delicious goodies and treats for their home?!
Cowdray's premium scented candles and diffusers have all been hand poured on the Cowdray Estate.  These candles have been carefully selected to offer a perfectly balanced collection and optimal scent diffusion. Having tried the grapefruit scented candle ourselves, we can truly vouch for the stunning scents!
Learn to Play Golf with the Cowdray Golf Academy
Looking for a gift experience to give to a loved one this year? Perhaps you're looking to give yourself a thoughtful gift this year? The Cowdray Gold Academy offers something for everyone including Ladies' Clinics, children's coaching, private tuition and group lessons – the perfect alternative gift and something to look forward to in 2021!
Shooting with Hownhall at Cowdray
Hownhall shooting is an award-winning shooting school, based in a delightful woodland setting, Just north of Midhurst. Hownhall shootings ethos is to continually deliver professional shooting experiences for all involved. Their expert levels of tuition, combined with a friendly welcoming approach, guarantee an enjoyable and educational client-focused event, irrespective of experience. An ideal gift for a country sports lover or someone you know who loves the great outdoors.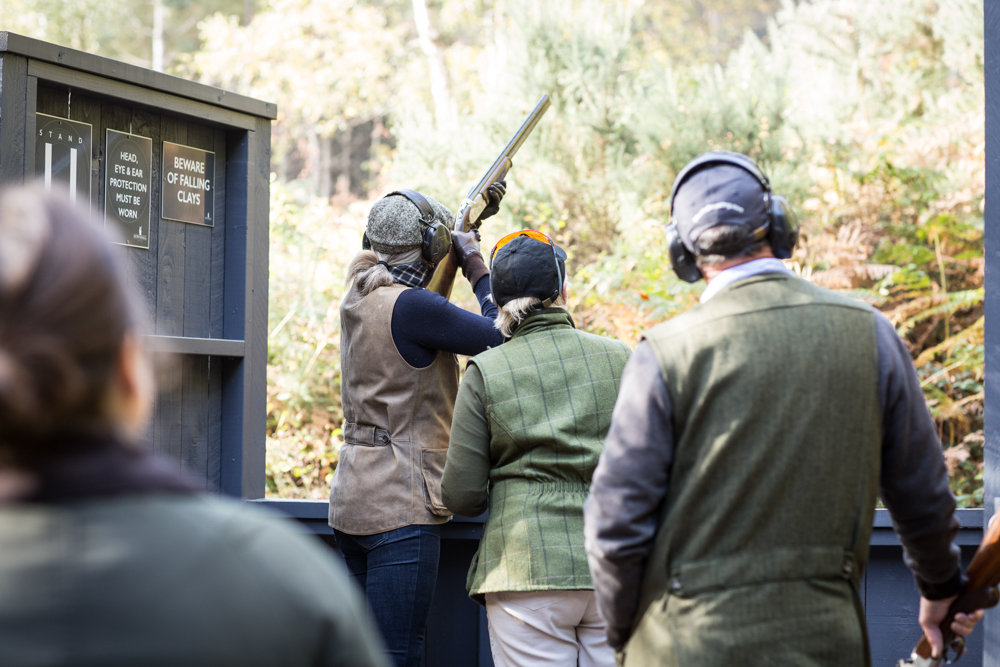 For access to a whole range of beautiful gift options from the Cowdray Estate you can click here.