As Boris Johnson gives the green light for the hospitality industry to open their doors once again, these are 5 of our favourite restaurants that are reopening from the 4th July and ready to welcome you back at a safe distance.
What to expect? Larger table distancing, more al fresco dining spaces and increased safety measures.
For the seafood lovers
Opening July 4th
Head chef Lawrence McCarthy is sure to kick off the reopening of this well-loved Brighton eatery overlooking the seafront. We have eaten here many times, most recently at the new menu launch back in late February. Visit here for bubbles and oysters on the terrace or one of the stunning sharing platters for a lazy lunch. One not to miss.
For the ultimate farm-to-table dining experience
Opening Friday 17th July
Headed up by renowned chef Will Devlin, The Small Holding in the quaint village of Kilndown in Kent is an exceptionally well-executed farm-to-table restaurant. Growing everything possible from their 'smallholding'  location you'll only find the most seasonal of produce on the menu. Having pivoted in lockdown to provide a superb hamper delivery service, Will is looking forward to reopening the doors to both his restaurants, The Small Holding and The Curlew, set in Bodiam. Find out more about our trip to The Small Holding here or book a table here.
For perfect plant-based goodness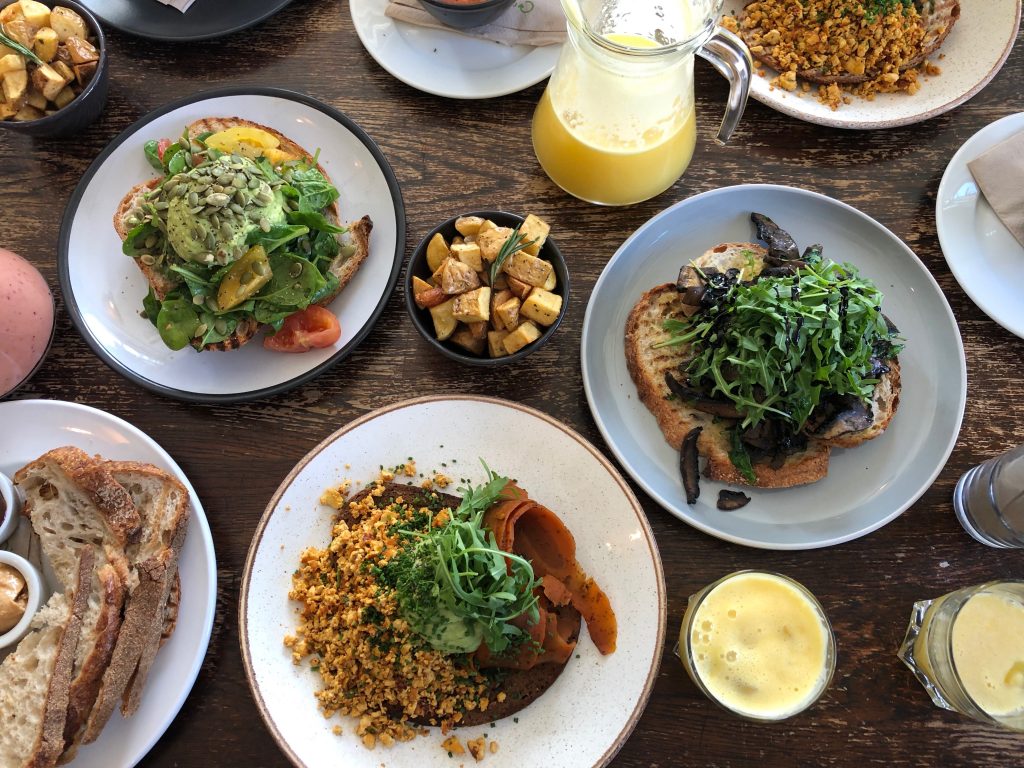 Opening Sunday 5th July
The only plant-based pub in Brighton, The Roundhill is the ideal venue to fulfill all of your plant-based needs for Brunch, Lunch or Dinner. A firm favourite amongst locals, great for brunches, roast dinners and everything in between. Pop in for a drink at The Roundhill knowing that they don't stock any beverages containing animal products.
For a splash-out Michelin starred meal
Opening 10th July
Headed up by Chef Jean Delport, Interlude gained notability when it achieved a Michelin Star in it's first year of trading. Now known for his faultless food combinations and impeccable service, it is now an icon on the South East map for foodies and critics alike. Looking to treat yourself after a long lockdown period of cooking every night and tasteless takeaways? This is the place for you.
For the gastro pub officianado
Opening 4th July
Set in the picturesque village of Amberley, a short drive from Storrington, The Black Horse is our favourite location for a sumptuous Sunday Roast or an ice-cold glass of Rose in the outdoor garden space which boasts the most incredible views over the South Downs. The is a must visit location for a "swift one" at sunset.