Smoothies are such a good way to get in extra portions of fruit and veg during the Summer. The wider range of colours and variations you can go for, the better in terms of giving your body a wider range of nutrients – you canan eat the rainbow, but you can also drink it!
 Most supermarkets now stock ready prepared chopped frozen fruit (Waitrose has just launched Nectarines) so there is minimal waste, no waiting for the fruit to ripen and they are always ready to go in your freezer. 
I always blend the entire fruit or vegetable to retain its fibre content, and I add nuts or nut butters to my smoothies so there is some added protein and fat in there, which not only sustains you longer and appeases your hunger hormones, but also slows the release of the fruit sugar into your bloodstream. 
Get creative, you'll be amazed at the flavours you can create and the vibrant colours you can produce. Here are a few of my favourites;
The Orange One /Pictured above
I large carrot
half banana
chunk fresh ginger
1 medjool date
1/2 tsp cinnamon
1 heaped dstp peanut butter
200 ml almond milk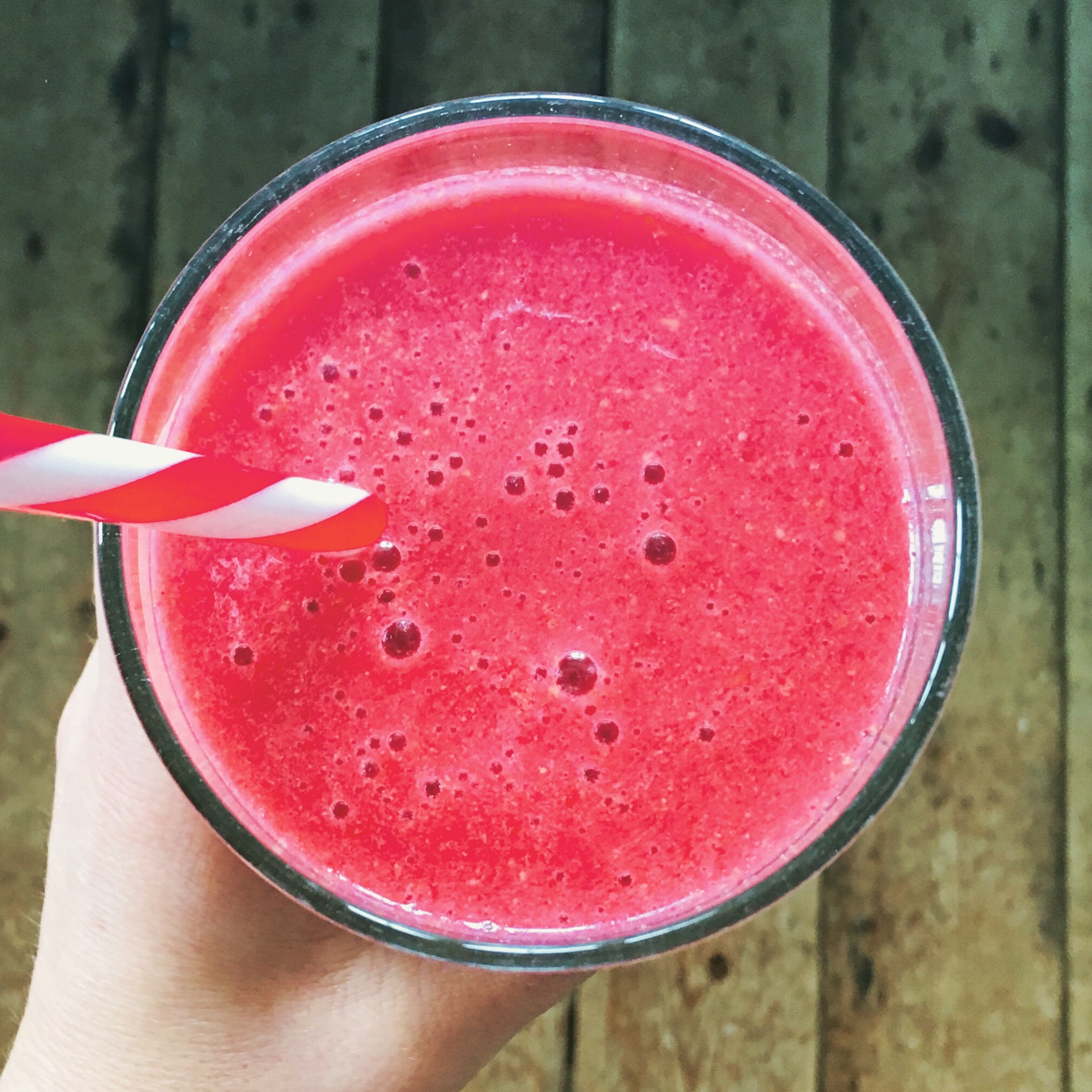 The Pink One
Large handful frozen raspberries
half banana
tablespoon cashew nuts
tablespoon flaxseed (optional)
200 ml oat milk
The Purple One
Large handful frozen blueberries
Chunk fresh ginger
tablespoon oats
1 heaped dstp peanut butter
200 ml almond milk
The Green One/ Pictured above
1/4 avocado
1/4 cucumber
large handful spinach
1 tablespoon of almonds
200 ml of coconut water or normal water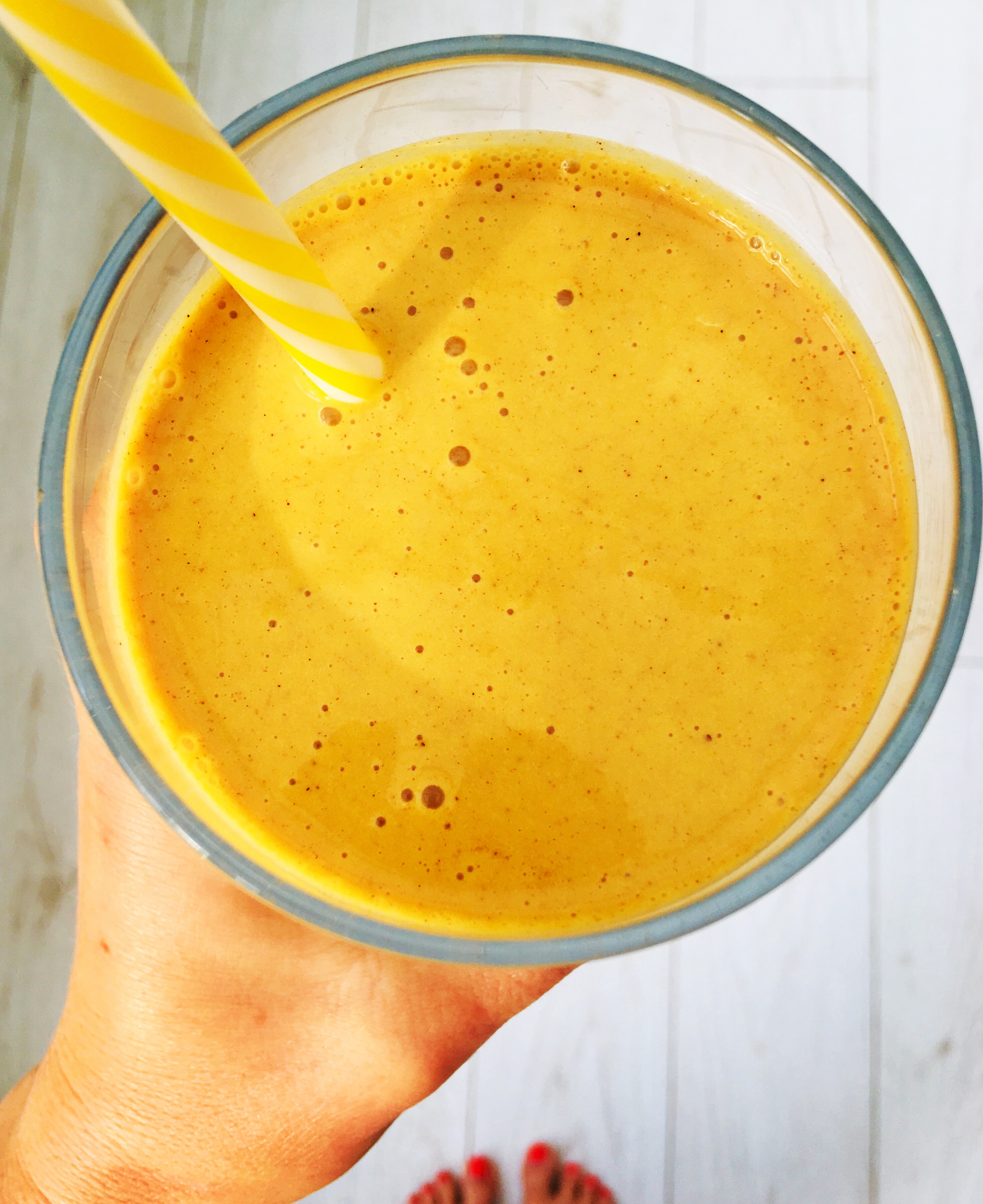 The Yellow One
Handful of frozen pineapple
Handful of frozen nectarine
tablespoon cashew nuts
tablespoon of  flaxseed (optional)
200ml oat milk
A bit about Kale and Cake:
Kale and Cake offers Eating Psychology and Nutrition Coaching with Sarah Moore- to help you gain a healthy relationship with food. Sessions are run from her home in Ditchling or via Skype, and they are for anyone that feels they are stuck yo-yo dieting, feels out of control or guilty around food, or thinks they overeat for emotional reasons. Her 6 session programme encourages a positive relationship with food and your body, as well as helping in how to give your body good nutrition.
For more information or to read the testimonials, you can visit the website here or follow Sarah's Instagram.