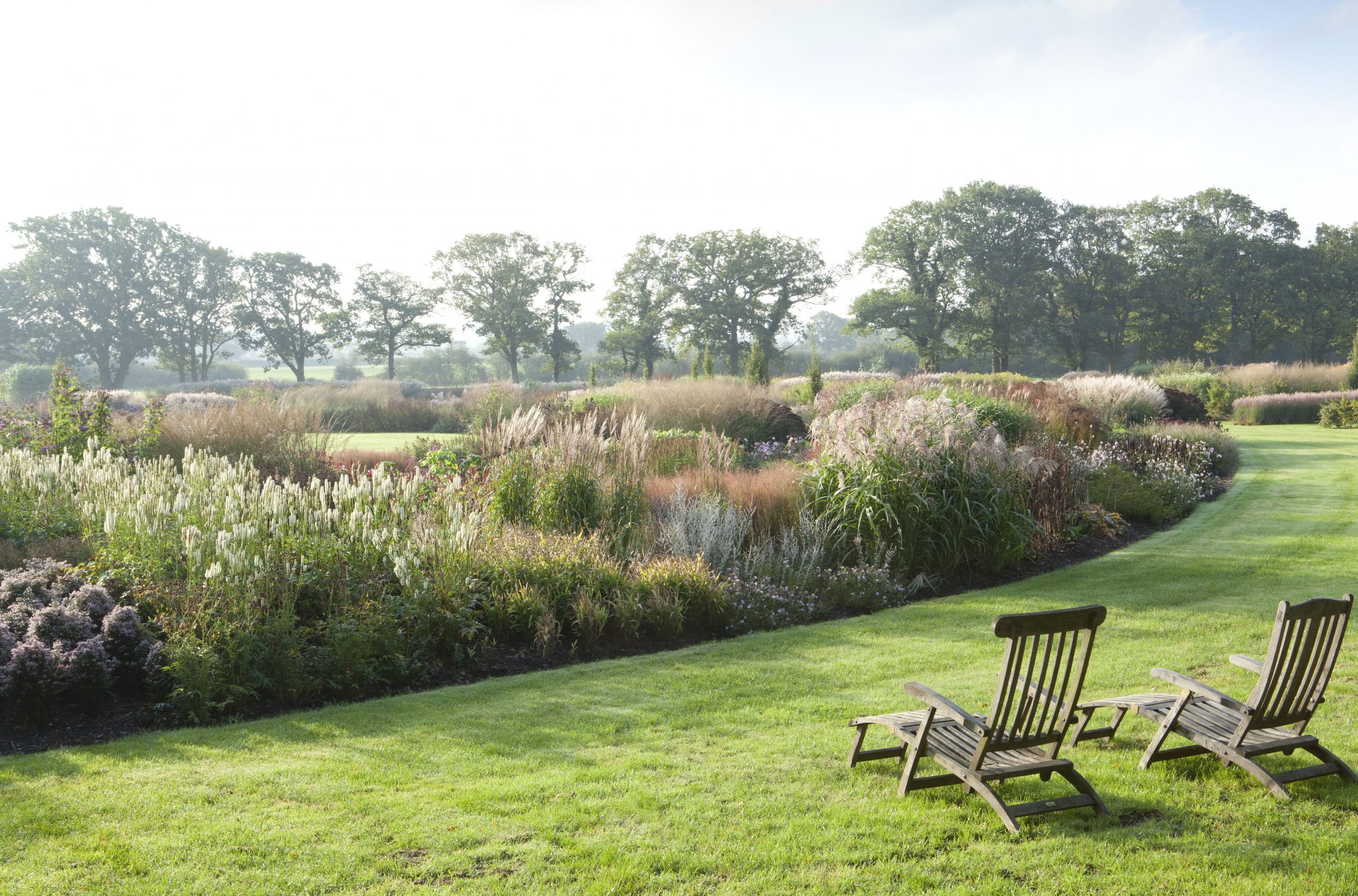 The Sussex Prairie Garden situated in the heart of West Sussex is the perfect place to escape from the world for an afternoon. With eight diverse acres to explore during your visit, there's more than enough to inspire, strike awe and amuse. Leave with a renewed sense of creativity, a deep feeling of joyful wellbeing and probably a tray of impressive homegrown plants for your garden or balcony. It's a fab place to visit whether you're looking for some time out by yourself, with a friend or you fancy somewhere new to explore with your kids.
Festi Vibes
There's nothing stiff or formal about the Sussex Prairies. The entrance is bedecked with pom-poms and feels more festival than a country garden. The welcome is warm and quirky. From the off, it's a soulful celebration of nature and art. There's a wicked sense of mischief, fun and wonder. This is what sets the Sussex Prairies apart from other gardens. 100% fun; 0% stuffy.

Welcome to the jungle
Start your afternoon's journey in the garden's jungle area, full of exotic (and wild-spirited native) plants: bananas, brunerras, proud foxgloves, and trachycarpus to name just a few. Pass by an on-trend up-cycled rainbow bench snuggled underneath mature oaks next to a high rise bug hotel. Marvel at the hefty pigs snuffling around in their shady sty, happy as, well pigs. This short, sharp, sensory overload is enough to transport you away from your worries and strifes and prepares you for the Sussex Prairies proper.
Natural beauty
Once through the jungle,  you'll find wide-open spaces filled with dense borders of gorgeous grasses and colourful perennials. It's a sight to behold and an incredibly immersive experience.
Take your time to walk around the maze-like layout or find one of the many sun-loungers or benches to stop and drink it all in before checking out each segment of the gardens.
"The borders encourage exploration and adventure and visitors are welcome to roam in amongst the mighty plants to further enjoy the experience".
It's hard not to lose yourself in the tall wavy grasses, or be mesmerised by colourful blocks of flowers, or stand a while gazing over the peaceful pond laden with water lilies and lily pads. At every turn, you'll uncover quirky sculptures – small and extremely large – each unique and worthy of further contemplation.
Flower power
Every inch of the Sussex Prairies oozes passion and careful consideration. This is unpretentious, artistic gardening at its most creative.
The plantings consist of large groupings of each variety, planted in a free-flowing style, which contrasts leaf forms, stems, stalks, flower shapes and textures. Colours are soft and muted, and compliment the natural landscape.
Even if you're not an expert in grasses and perennials there's an awful lot to appreciate. It's an ever-changing feast over summer too. Come back time and again over the season to feel the grasses, ever taller, more mesmerising, more lovely than before.

Tea shop
When you've overloaded your senses, head to the tea shop. Freshly baked homemade cakes, local ice creams, teas and coffees await and can be enjoyed on socially distanced tables out on the lawn or nestled between pots of plants. It's the perfect place to hang out with friends or refuel kids on a sunny afternoon.
Art gallery
The art gallery is a must. It showcases a multitude of local artists' work. And in normal times, hosts a variety of interesting workshops. Right now there's a teddy bear's picnic installation in situ which is hilarious, thought-provoking and politically charged. Seeing is believing.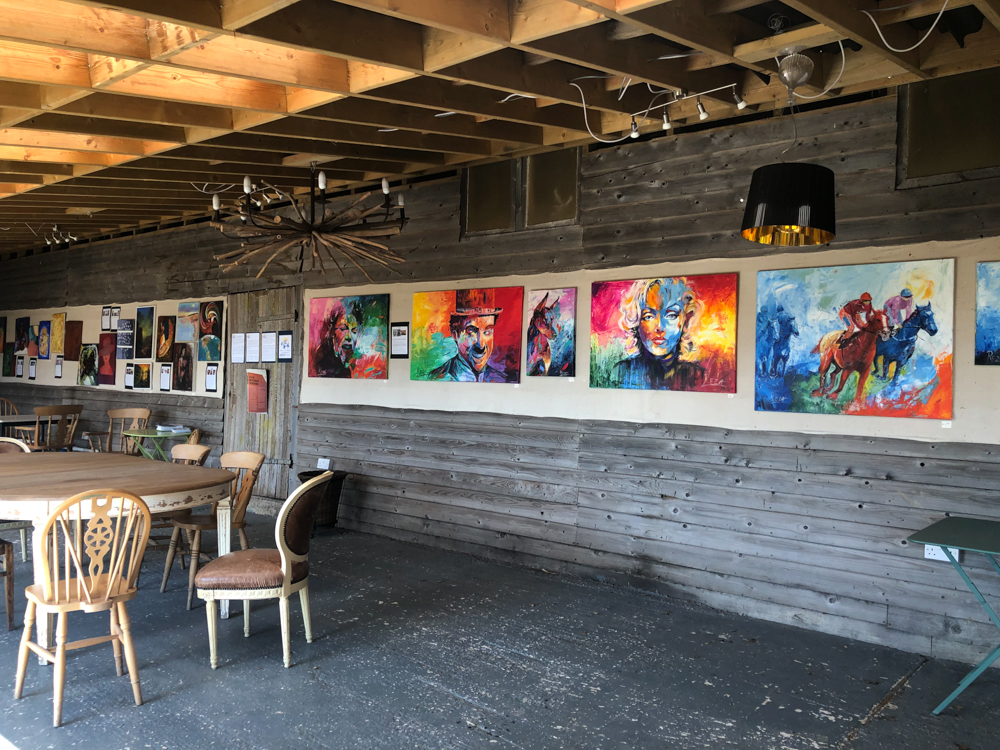 For all the family
It's rare to find a destination that caters to all the family. What's on offer at the Prairie Garden's is unashamedly grown-up, yet children are very welcome. You won't find any snotty keep off the grass signs, rather, an invitation to let them run through the grass and explore the plants. If the mood takes you, embrace your inner hippy and let it all go too. There's a nature trail for little ones to tick off enough landmarks to keep them engaged around the gardens, a huge meadow to tear around, suggested hiding places for hide and seek and a huge field for picnics. And if yours are anything like mine, they'll spend the afternoon pointing out and mimicking sculptures that capture their imagination.
Welcome back
Rather than exit through a gift shop, you exit underneath a ginormous wind chime. Perhaps the wind will rustle it for you as a kindly reminder that you're about to re-enter the mortal realm again. The Sussex Prairies summed up in two words? Pure escapism…and isn't that just the tonic for these crazy times.
The Sussex Prairies the perfect place to visit to make you feel glad that you're alive, you'll find it here:
Morlands Farm, Wheatsheaf Road (B2116),
near Henfield, West Sussex, BN5 9AT
Adults – £9.00 / Season Ticket £20.00
Children – £4.50 / Season Ticket £10.00
Family £25.00 / Season Ticket £40.00 (a family ticket covers 2 adults and up to 3 children).