Ahead of his fourth return to the bustling Sussex town Crawley on 29th January, we spent ten minutes with Irish country music sensation and award-winning artist, Nathan Carter.
Born in Liverpool to an Irish family, Nathan spent a large chunk of his early years in Ireland surrounded by family and developing his love of music. Over the years his style has ebbed and flowed between pop, country and folk culminating in him describing his latest album, Irish Heartland as "authentic folk" music. Among other great accolades, Nathan boasts seven top ten albums and 3 Irish number ones.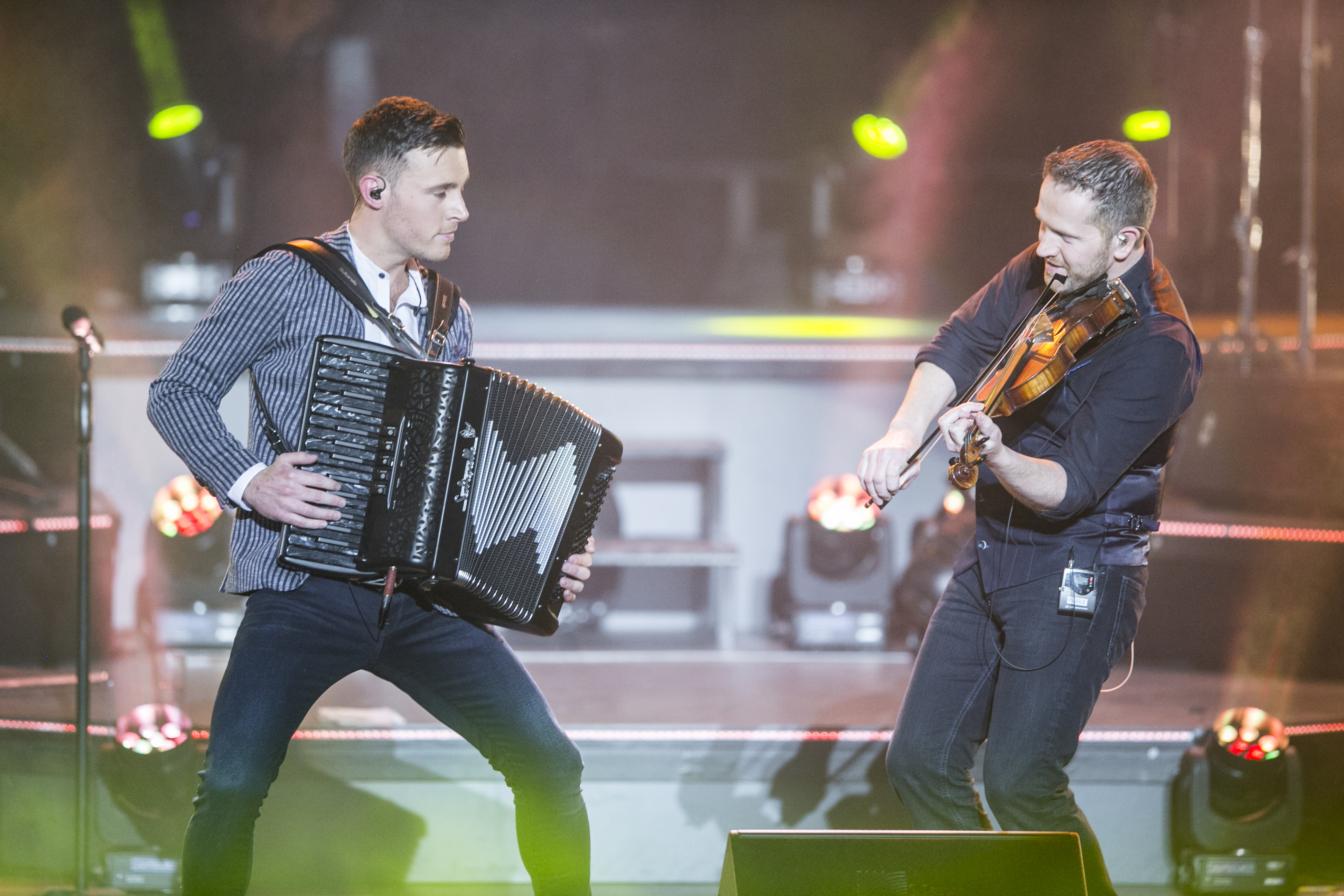 Nathan, you're a pretty successful chap. We are so pleased to have you visit one of our favourite South East towns! Can you talk us through a few career highlights?
I have been lucky enough in Ireland to get a good bit of success with the last four albums going to number one, growing up I never thought the type of music that I loved would ever make a number one, let alone multiple times! So that has been amazing for me. I got to perform for the Pope in Croke Park and this was very monumental for me, such an honour, in the same year as releasing my first autobiography, 'Born for the Road: My story so far'.
Headling at the 3Arena Dublin and SSE Arena Belfast have to be up there in life experiences, don't they? I have been very lucky to tour twice a year for the past ten years and I have loved every minute.
Do you come from a musical family? Is it in the blood?
I guess you could say most Irish families are musical! But most of my inspiration and encouragement as a youngster came from my grandfather. We would always listen to singers such as Dolly Parton & Johnny Cash and this was where my love of country music first started. He still sings now whenever we are together!
Talk to us about your latest album.
Over the years I have developed a name for myself as a 'country-pop' artist but on this album I really wanted to go back to my routes and produce an album that was more traditional and 'folk' style, hence the name – Irish Heartland. It features some of my favourite songs ever written.
You produced an autobiography in 2018, can you tell us more?
In all honesty, I thought I was too young to do this! The Irish side of penguin got in touch and suggested there would be a big demand for me to write a book, so I took a leap of faith! Luckily it was a great success. I talked about my whole journey so far, what happens on the road and some of the venues we have played at, it was such a cool experience to have.
Find tickets and more info here: http://www.nathancartermusic.com/ or www.ticketline.co.uk
Tour Dates
Jan 29th – Crawley the Hawth Theatre
Jan 30th – Swindon Wyvern Theatre
Jan 31st – Cannock Prince of Wales Theatre
Feb 1st – Leeds Irish Centre
Feb 2nd – Carlisle Sands Centre
Feb 6th – Bury St Edmunds the Apex
Feb 7th – Peterborough New Theatre
Feb 8th – Clacton-On-Sea West Cliff Theatre
Feb 9th – Hunstanton Princess Theatre
Feb 13th – New Brighton Floral Pavilion
Feb 14th – Manchester Bridgewater Hall
Feb 15th – Purfleet Circus Tavern*
Feb 16th – Christchurch Regent Centre
April 15th – Stirling Albert Halls
April 16th – Motherwell Concert Hall
April 18th – Lerwick Clickimin Leisure Complex
April 23rd – Perth Concert Hall
April 24 & 25th – Aberdeen Music Hall
April 26th – Kilmarnock Grand Hall
Oct 2nd – Glasgow Royal Concert Hall*
Oct 28, 29, 30 & 31st – Inverness Eden Court*
Nov 28 – London o2 Shepherds Bush Empire*
*Claudia Buckley not supporting on these dates