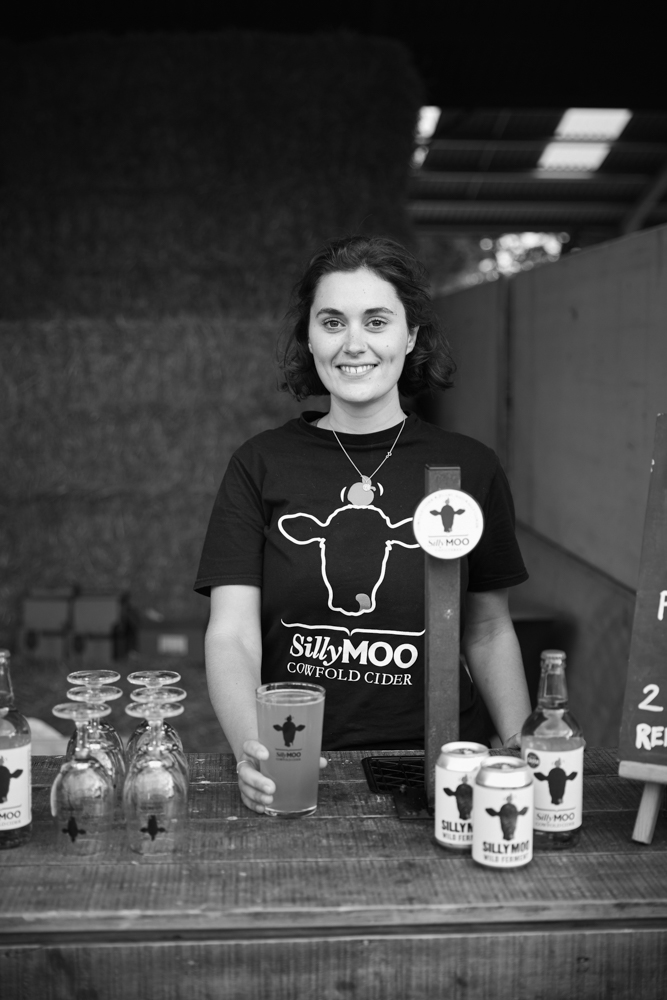 Ten Minutes with Rachel Knowles, brains and beauty behind the Silly Moo Cider arm of her family empire, Trenchmore Farm. Interested in sustianable farming and local producers? Sussex based Rachel produces her incredible Cider in Cowfold, West Sussex. It's more important now than ever to support our local farmers, makers and creators and Rachel has a pretty impressive story. Find out more below..
What did you do before taking over the reins at Silly Moo Cider? 
Funnily enough my first job after school was a 6 month marketing internship with Magners Cider… I had no idea then I'd still be in the cider game going into my thirties but I'm pleased to think the quality of drink has definitely improved.
Before Silly Moo I was helping set up the Californian office for a London gin distillery, so similar industry but totally different world to life on the farm.
What is your advice to any other female looking to get into the drinks/ producing industry?
Firstly, do it. There are not enough women in the drinks industry and it's a really fun and rewarding sector to be involved in. Secondly, don't be put off by the masculine and very beardy culture that surrounds craft beer & cider. It's always fun to shake things up a little. And lastly, don't be vanilla. There are a myriad of new quirky brands hitting the shelves each week and you need to find a way to stay interesting.
Where do you see the Silly Moo brand in 3 years time?
Everywhere, hopefully.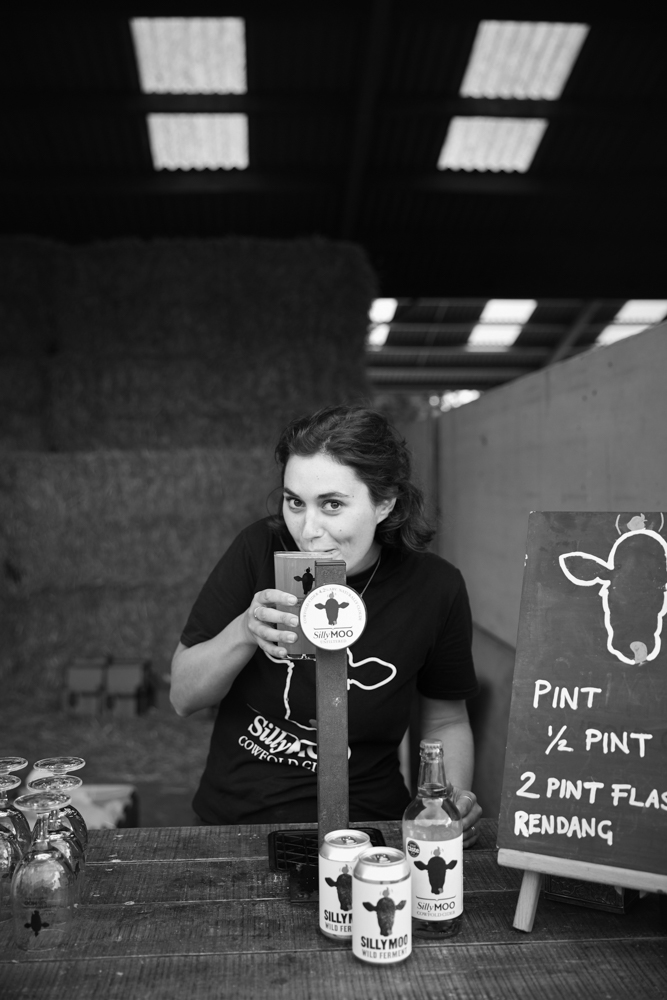 What would be your biggest piece of advice to any person wanting to start their own business or brand?
Be brave and expect to be exhausted.
What is the greatest piece of advice you have been given so far in your business journey, or in life?
Good question… I think remembering the 'why' in everything is a really helpful way to work out the 'how' and stay motivated.
For the cider, we want to produce something that people can enjoy that's been made properly with real fruit on our farm. It's also part of a wider circular farming system where the cattle eat the apple pulp and in turn fertilise the orchard. Sitting down with a pint of the good stuff after a long day is a great way to be reminded of the 'why'.
What have you found to be the most useful business resources to support you in your personal business journey, ie. Podcasts, youtube channels or IG accounts?
Books – I'd recommend the Lean Start Up by Eric Ries, Lean In by Sheryl Sandberg and the Invisible Woman by Caroline Criado-Perez (just so we know what we're up against…)