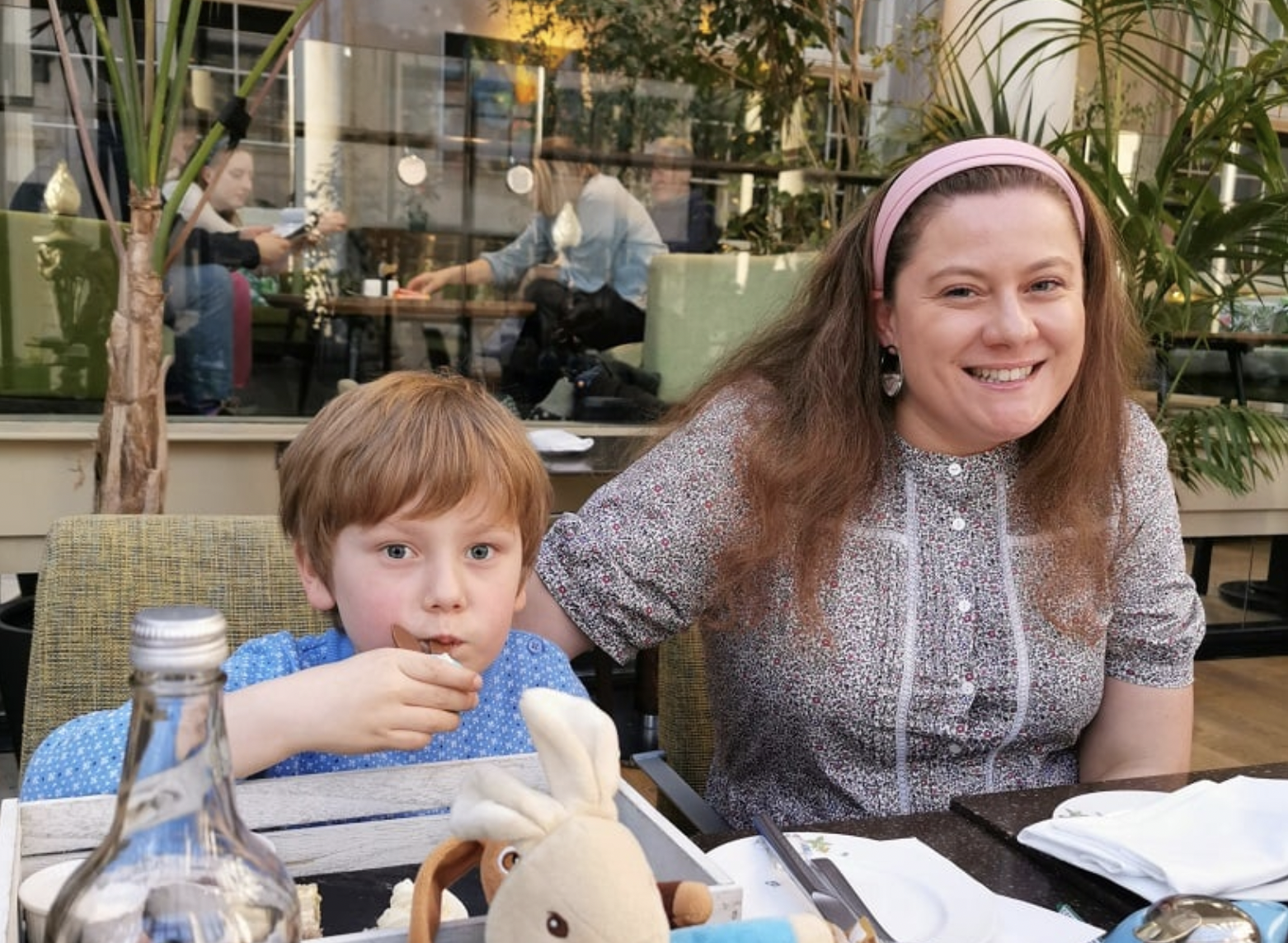 The Frenchie Mummy – aka Cécile Blaireau – is a fabulous mum blogger and content creator. An ex-teacher, she has been blogging about her life as a French ex-pat in the UK for the last 5 years. On a mission to inspire and encourage mums to be confident and empowered ladies, Cécile shares tips on how to manage a harmonic work / life balance. She loves presenting her audience with family-friendly places in Kent and London that she explores and experiences with her son, Stanley. Cécile is also passionate about beauty and fashion and shares this love through her exciting content.
---
Tell us what you love most about living in Kent and the South East?
Cécile: The beautiful countryside and landscapes. I love going for a bike ride in the country and I always fall in love with villages with their charming cottages, the local pubs…It's just amazing to be in nature and slow down. It's just so peaceful and I go for many walks with my son and my partner to get some fresh air. We are 20 min drive from the coast, so we can always go for spontaneous beach trips. It's also fab that we are so close to London, only half an hour on the fast line train, so that I can easily pop into town for meetings, work or some shopping!
 You used to live in London and now live in Kent, what do you miss most about the city?
Cécile: I sometimes miss busy streets and small things like being able to hop on a bus or a tube to catch up with a friend over a coffee. But, mainly my friends who still live there. However, we regularly go into town, so I can always catch up with them or go shopping in my fave shops. I certainly don't miss the traffic!
What are some of your favourite things to do with your son?
Cécile: We absolutely LOVE going for a walk, even better if there is a pub lunch afterwards. I cycle a lot on my own in the area, so I spot all the secret paths or hidden gems. And then, I drag the boys there to check them out with me at the weekends! We also go a lot to the beach or local places. A couple of my faves are Hever Castle or Leeds Castle. I share a lot of beautiful Kentish villages to check out on my blog The Frenchie Mummy .
Tell us some of your favourite places to eat and drink in Kent.
Cécile: Good question! I am a bit of a foodie. We like many local pubs. We recently visited the Tiger Inn in Stowting and it was beautiful and delicious. We are also big fans of Elite Pubs. One of the local pubs I really like is called the Woolpack Inn Warehorne. Such a beautiful village too!
What are your top tips for staying motivated and getting things done?
Cécile: I would be nothing without my planner! I feel more organised. I also think it is nice to have nice things planned in the diary, so that we have days to look forward to. Plus, I have a strong morning routine. I get up at 6am and journal, meditate before my son gets up and I get him ready for school. I feel it is so important to pause and rest too. I am all about balance. I think it is the secret to success!

What does 2022 have in store for you? 
Cécile: Hopefully, more adventures in Kent and the rest of the UK with my family. I also want to spend more time outdoors and look after myself better. I recently joined a gym, and I am really enjoying it! I would also like to transform our house a bit. We are looking at options at the moment to update our kitchen. I would like to turn it into more of a 'Frenchie Cottage!' Plus, of course make lots more special memories with my son and my partner Grumpy Boyfriend that I will share on Instagram! 
You can keep up with Cécile via her blog and via her Instagram: @thefrenchiemummy