Welcome to 365's newest addition, The Monthly Edit. These are 7 Things We're Loving right now, a combination of the latest hospitality openings and some super products that have landed on our desk, we hope you'll love them as much as we do.
1. Riddle and Finns teaming up with The Sussex Produce Company 
Without a doubt our most favourite team-up of 2020 so far. If you don't live in Brighton or Hove this is the best way to get a gourmet seafood dining experience at home. To order their "Finish at home" boxes simply select the Steyning delivery option to collect on Friday evenings or Saturday daytimes from the Sussex Produce store. Whilst you're in there you can also browse SP's amazing range of locally sourced produce, win-win!
2 Dillions Vineyard Bacchus Wine
 It goes without saying that English Wine has seen a huge spike in demand, and we're here for it. So when we discovered one of the South East's newest vineyards we were very excited to find out more. We tried a bottle of their first wine, a Bacchus. A very popular wine among the team here. The first thing that stands out is of course, the stunning packaging. An easy-drinking white that will please many palettes, the Dillions Bacchus contains notes of elderflower, gooseberry and white stone fruits. Things we love about a Bacchus wine? It's like a fresher and fruitier Sauvignon, but without the sickly sweetness that you traditionally get in mass produced "fruity whites". We're looking forward to trying the new additions coming from Dillion's this year and visiting the Vineyard in person, but until then, you can buy this gorgeous white wine here.
If I told you that you could enjoy an alcoholic drink that contained half the calories of a glass of wine and with every purchase gave back a little something to a charitable cause, would you believe me? Probably not. But i'm here to defy expectations. Arrowtown drinks was launched by graduate brothers Rob and James in late 2020 and is currently available in two delicious flavours, Lime & Elderflower and Red Berries. Made from completely natural ingredients, this "Hard Seltzer" drink (as they call it in America) is a tasty alternative to high sugar, high-calorie alcoholic drinks. Find out more here.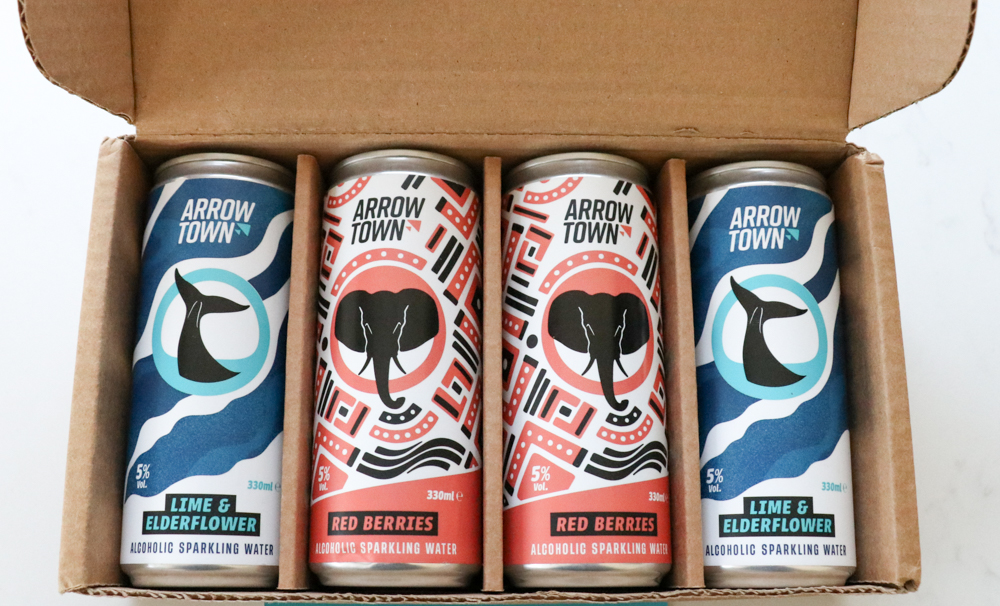 Sustainably sourced produce delivered to your door. Whether you have been trying out Veganuary or trying to incorporate more veg into your diet recently, you'll probably have heard of the incredible sustainability-driven, fresh produce company – Pale Green Dot. Things to love about them? They supply seasonal, locally grown produce to homes and restaurants across the South East. In addition to the seasonal fruit and veg boxes, they also provide high-quality home groceries including free-range native breed meat, Estate Dairy milk and freshly baked bread alongside wine and beer. Prior to 2020, they only supplied produce to restaurants, however when Covid hit, like many others, they pivoted the business to focus on home deliveries whilst their restaurant partners were closed. They deliver to most postcodes in the South East, six days a week and offer next day delivery on all orders placed before 8pm. Find out more here.
5. Tide Seafood Kitchen by Lost In The Lanes
New on the Brighton food scene, these insane dishes are being bought to you by the team behind 'LOST IN THE LANES' and their head Chef Jame Flavell. Inspired by the Brighton coast, the menu proudly features fresh, locally sourced seafood, combined with vibrant side dishes, salads & house sauces. Drawing influence from the lively Southern American Street Food scene, Head Chef James Flavell added, "Tide is a much needed modern spin on the traditional seafood takeaway". We round up all there is to know in our feature here.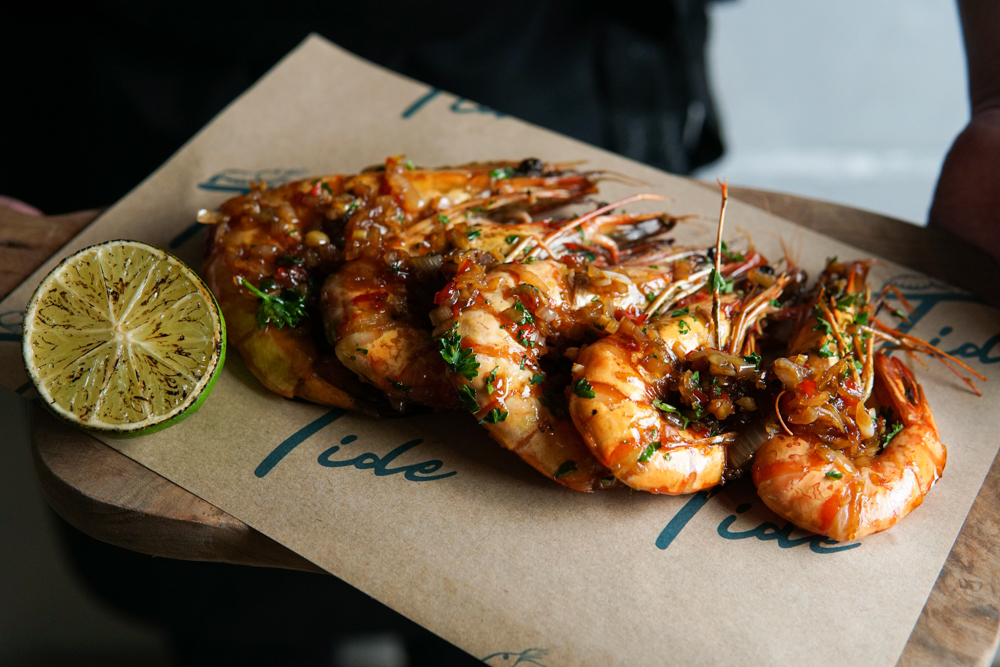 6. Engraved Bolney Wine Bottles & Valentines Tasting Experiences
Ideal for your loved ones this valentines day! Whether you can be with your loved one or not this Valentine's Day – celebrate with Bolney Wine Estate's virtual wine tastings and add your personal touch with an engraved message on the bottle.  Let Bolney's experts guide you through their award-winning wines such as theirCuvée Rosé, Eighteen Acre Rosé, Blanc de Blancs and Cuvée Pinot Noir to see, swirl, sniff and sip a selection of wines as you go from amateur to connoisseur.  Bolney can create a bespoke package to include any of their wines and offer wine and food pairing tasting packages with cheese and chocolate selections.  Find out more here.
Did you try out Veganuary this year? Perhaps you're a convert? If you're wandering how you can incorporate some of your most loved sweet treats into your diet easily then OGGS® Bites is the answer you have been looking for. We tried out their delicious snacks, 'Brownie Bites' & 'Millionaire Bites' recently and can happily confirm to you that they are very, very tasty.  They also produce a handy sized Vegan egg substitue alternative, "Aquafaba" which is an essential cupboard essential for any vegan baker.
Their Vegan snacks mean you can still have the goodies you crave but thanks to the power of plants, they are also low-calorie. Find OGGS® Bites in Sainsbury's and WH Smith Stores for just £2.25 a pack.