The April Edit, 6 things we're loving this month including an immune-boosting bottle of goodness, Bottlegreen's latest launch and our favourite features from the 365 team for April.
Brighton-based luxury vegan skincare brand Blanka Soap have recently launched a new edition their range. The 'Zanzi-bar' soap block was designed specifically to help support the Livingstone Tanzania Trust's 'Safe Hands' project, which provides hands-free handwashing stations to schools in northern Tanzania to prevent severe childhood infections. When you purchase a 'Zanzi-bar' soap block, Blanka Soap donate 50p to the 'Safe Hands' project. The Zanzi-bar soap is vegan, completely bio-degradable and palm-oil free. It comes with no plastic packaging and uses essences of lemongrass, cardamom, cinnamon and pink pepper to create an all-natural luxurious soap that transports you to the Indian Ocean spice island. Buy here.

We all love the market-hall style dining options that London has to offer. We're thinking BOX PARK Shoreditch, Southbank Centre Food Market and Borough Market to name a few. But Brighton has never had a location quite like this, despite it being home to so many amazing pop-up restaurants and extremely talented chefs. We're really happy to see this location coming to the seafront and it seems to be popular with you guys too. Read more here.
Perfect for a picnic with friends and enjoying with your loved ones in the garden, this weather and the easing of restrictions has got us all inspired for what we can eat and drink outdoors. A firm favourite on the Editorial team's desk, Bottlegreen products never fail to impress. Their recently launched "Bramble" range includes a cordial and a presse. Sit back and imagine bramble infused hedgerow favourites bursting with juicy blackberries, the tartness of sloe berries and hand-picked elderflower. The special layering of flavours creates a deliciously refreshing and fruity drink, perfect for a springtime serve. Find it in-store at Sainsbury's and most national supermarkets for £2.85.

4. Outdoor drinks & dining from 12th April- Where to book in Brighton.
Ah, the sweet sound of someone serving you a plate of food that you haven't cooked yourself. What could be better? April the 12th cannot come soon enough, in a hive of anticipation, we've been researching where in Brighton has the best spots for outdoor drinks and dining. Luckily, Brightonians love the outdoors so the demand has always been there for terraces and pretty gardens. Read our guide on where to book for outdoor drinking and dining here.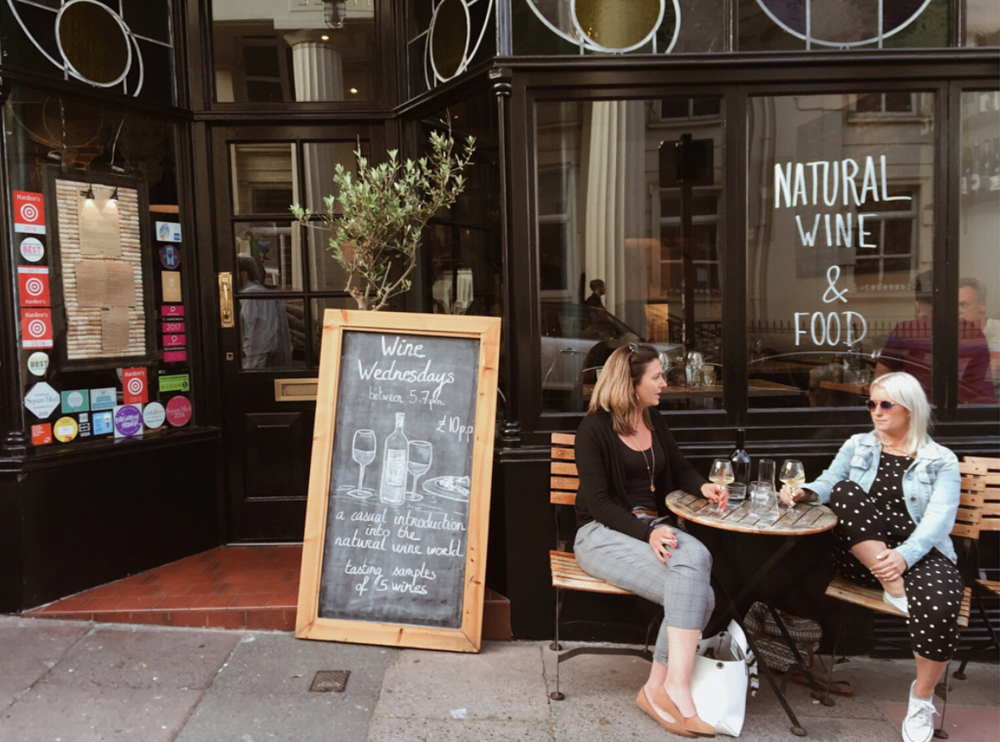 As we have all become a little more concerned with our health and many of us search for new ways to keep on top of our health, Steeps One Shot have launched the first of their products. A fiery blend of seven raw, natural, sustainably-sourced organic ingredients – turmeric, ginger, chilli, garlic, onion and horseradish. Peeled, chopped and infused (steeped) for 12 weeks in Apple Cider Vinegar. Described as a "powerful once-a-day gut-friendly wellness shot that gets your metabolism and digestion firing on all cylinders". Apparently, the natural anti-inflammatory properties of all the raw ingredients take the heat off your immune system, helping to keep those nasty bugs at bay. More coming soon in our interview with the founder, Jamie Baird.
Despite our deepest wishes and prayers it really looks like travel outside the UK is not on the horizon. In the meantime, we're focusing our sights on some of the best UK locations to book for a staycation. Not just any staycation though, we want luxury. Good food, great ambience, an extensive cocktail list and views to die for. After all, we have been stuck inside for a year now. We've rounded up the best luxury locations in Cornwall , 7 of the best places to book in the UK,  5 of the most luxurious spa hotels in the Cotswolds and we've also taken a behind-the-scenes look at one of the UK's most sought-after five-star hotels, The Grove. Recently refurbished and top of our list for a luxury UK break this year.