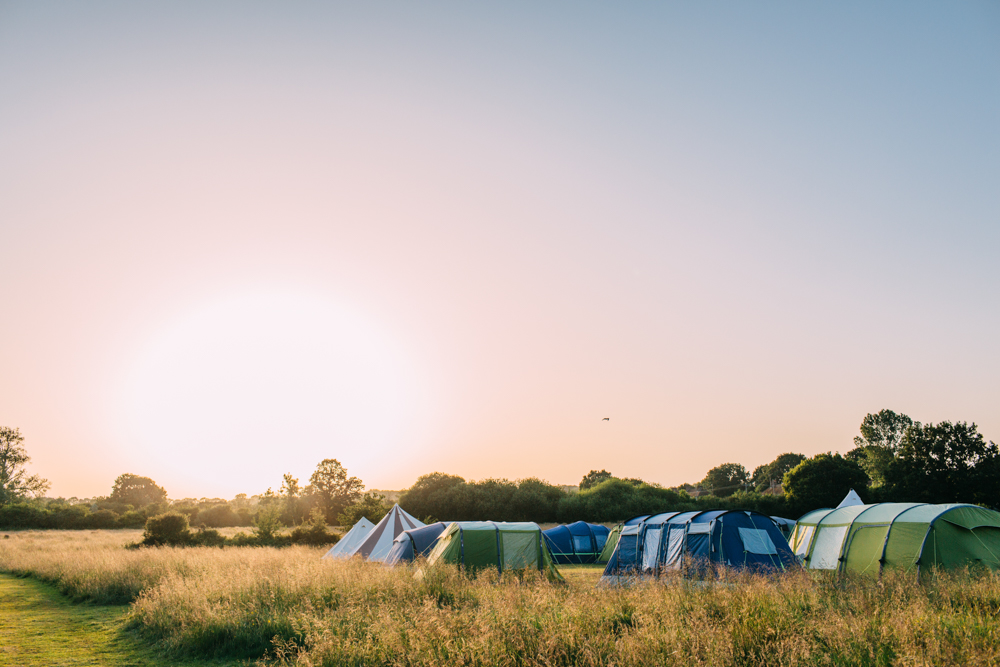 There's no greater pleasure for me as a journalist than being able to help shine a spotlight on the amazing businesses I think you will love, and The Macs Farm is no exception. When the opportunity arose to find out how the family-run empire has been affected I jumped at the chance to go an interview Susie, who gave me the full lowdown.
To give you the brief overview, The Macs Farm is a 100-acre farm run by a fourth-generation organic egg farming family. The 'Macs' have lovingly poured time, soul and an incredible amount of investment into their home meaning that over the past few years it has grown to become one of (if not) the very best campsites in Sussex, the home to thousands of healthy and immaculately looked after organic egg-laying birds and most recently a stunning events venue providing welcome employment and lots of business for the local Ditchling village.
I first came across this business back in 2018 when I was invited by a friend to a quirky little event that was set in their "spit and sawdust" (as Susie describes it) barn. Talented bands, a pop-up bar with spirits and street-food from local businesses, this event was the epitome of a Sussex business truly championing their local community.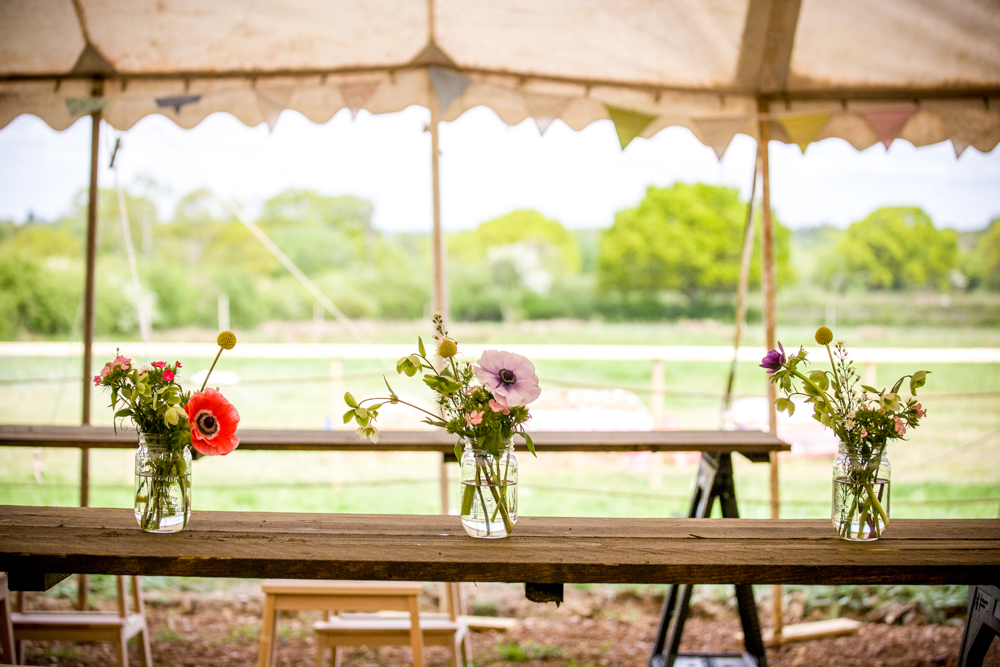 During this lockdown period, I along with many others have been thinking longingly of safe places that I could visit this Summer to get a small break away.   Luckily Macs Farm Campsite is re-opening this July subject to new developments as the lockdown eases so I visited Susie MacMillan at the picturesque farm to find out how they plan to re-open and take a tour of the farm to discover what makes this place so special.
Set within the South Downs National Park, The Macs Farm is a picturesque and sprawling site which has been lovingly made into a dreamy camping destination for all. Whether you are a large family or a group of friends looking for a countryside escape, The Macs Farm offers tranquility in abundance. Their well thought out additions such as 'The Mac Shack' serving coffees, teas, home-baked pastries and even cocktails (!), the child-friendly nature walks for over 6's and a much sought-after local artisan pizza company who visit on Friday nights- this Sussex campsite offers the whole package.  Also, if you are staying with children, a  'No Car' rule throughout the campsite means that once you are on-site you can truly relax knowing your children are in a completely safe environment.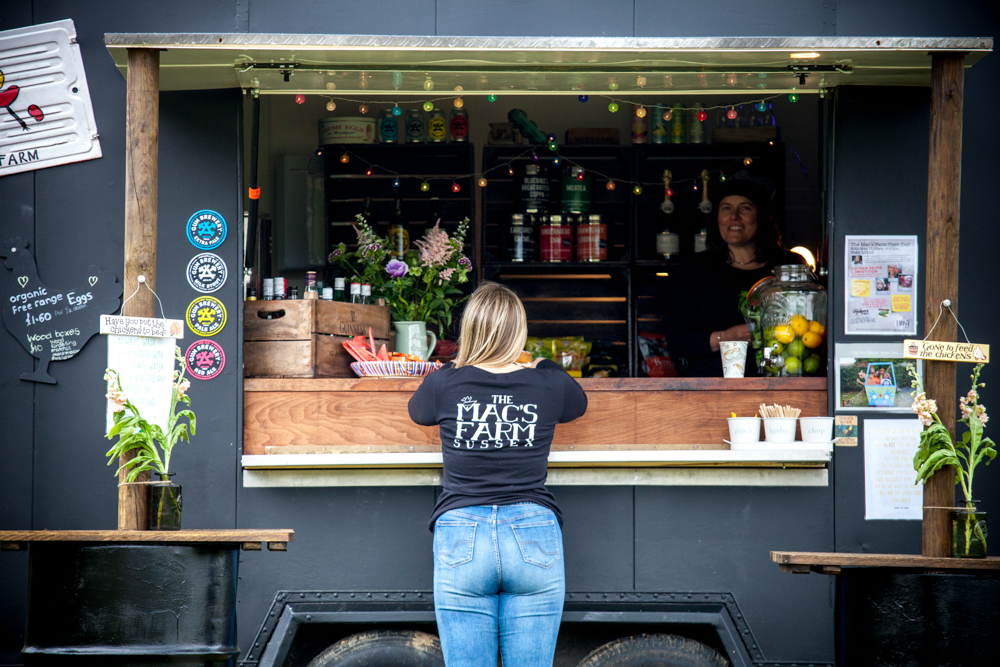 If you're looking to get away 'in style' then you will love their new collaboration with Bumble Bell Tents. You can arrive at the farm and enjoy the luxury of not having to set up your own tent by booking one of the beautiful bell tents.  From their empty 'The Chick' bell tent, to their fully furnished 'Mother Hen', there are packages to suit everybody. The perfect way to fully relax and rest easy in the knowledge that your tent is ready and waiting for you.
As Susie and I explored the farm, we discussed the impact that this pandemic has had on their previously flourishing business.  Susie tells me that the financial impact of this pandemic has been extremely challenging for the family as the camping and events side of their business is so crucial to keeping things afloat.  Discussing their decision to open as soon as it is possible, I asked Susie about the risks that came alongside this. "Financial investments such as the new entrance to the farm, the new toilets and washing facilities and a new retro tent have all come at a price" she adds, and "if we are in any way going to recoup these costs and survive through the Winter we have to start getting some people through the door".
The booming events side of the business at Macs has naturally taken a huge hit since the start of the pandemic, but the family are optimistic for the success of their future events. Later in the year, we can look forward to their Barn Dance, Sausage and Cider Night and also Gin & Groove. To find out more about how you can attend, and how to book, click here.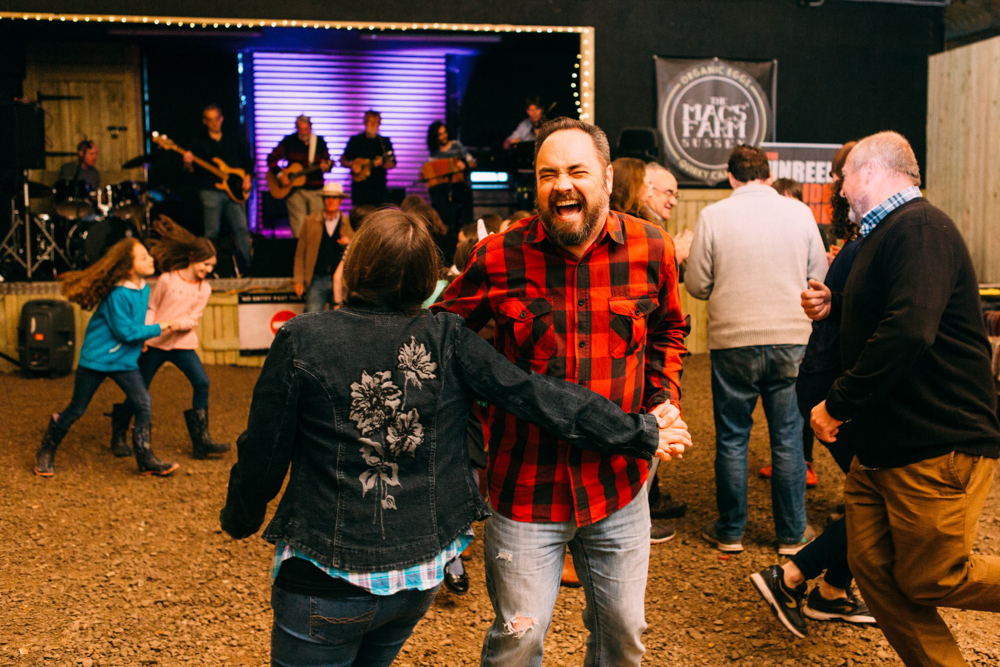 To conclude, if you are looking for a 'home-away-from-home' vacation within the UK, The Macs Farm in Ditchling is the perfect setting for your British Summer Holiday getaway this Summer. Take your girlfriends, take your loved one or even take the whole family for a taste of nature and relaxation in these beautiful surroundings.  To find out more about how you can book, see their website here to find out more details.