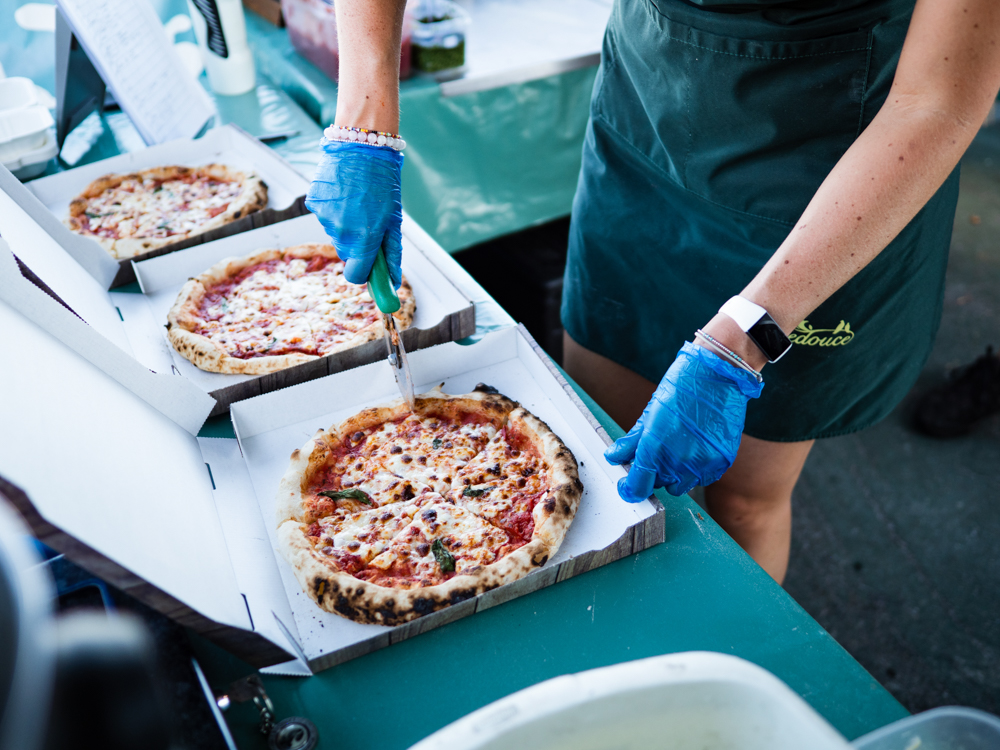 If you're looking to hire a wood-fired pizza van for your next event, wedding or party, it's good to get a bit of inside knowledge on the kind of business and people you'll be engaging. Like a try before you buy kind of thing, right? We recently caught up with Alicia & Alex, the formidable duo behind the well-known Safari Pizza Company, a converted Land Rover travelling around Sussex. They deliver delicious pizza to their loyal following of customers and are available for hire for private events too.
You may have noticed their striking Land Rover around West Sussex because it's pretty hard to miss. The unique design is inspired by the story behind their relationship. Alex & Alicia met in Botswana in 2018, where Alex was managing a Safari Lodge and Alicia was travelling across Africa.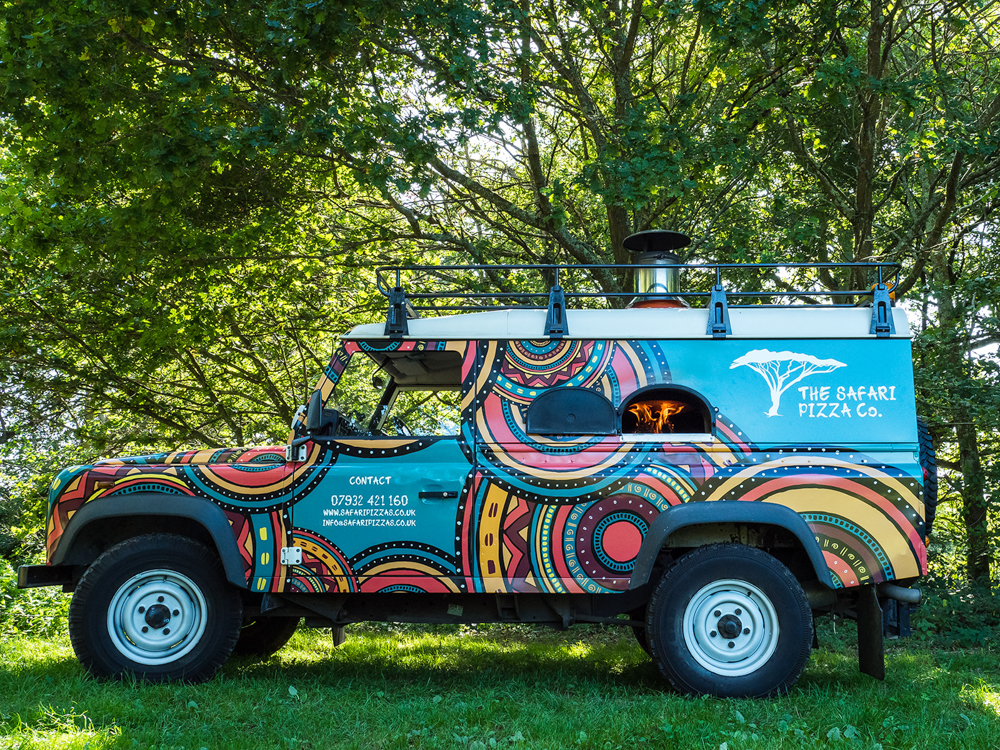 Alex had a penchant for producing incredible wood-fired pizzas to the guests in his spare time and they became "legendary" among the guests who stayed there.
Upon returning to the UK together, the duo started their very own wood-fired pizza business here in Sussex.
Two years on, The Safari Pizza Company truck is regularly booked out for all different types of events from intimate weddings to private parties and every kind of event you can imagine in between. If this wasn't enough to occupy their time, they also produce their popular hand-stretched pizzas for you to cook at home in a matter of minutes, due to popular demand.
Why do we recommend them?
All toppings and ingredients are sourced locally where possible, meaning you can be eating a South African inspired hand-made pizza, hand-stretched dough and meats/ toppings from farms all across Sussex with nearly all fresh ingredients grown locally!
You can buy your very own Safari Pizza at Rushfields Farmshop, HISBE Supermarket, Townings Farmshop, The Village larder, Maxis Post Office in Shoreham-By-Sea, One garden Brighton & Up Country Fresh. Best part? For every pizza bought, the company donate 10p towards Rhino Conservation projects in Botswana, a cause close to their hearts.
If you're looking for somewhere to grab a pizza on the regular, we suggest heading over to their regular pitch in Horsham at The Foresters Arms Pub (insert day) and also at the Missing Link Brewery on a Friday.
How can I book the Safari Pizza Co ?
If you're looking to book your very own wood-fired pizza company in Sussex for your next event, you can contact The Safari Pizza Co directly by emailing [email protected] or calling 07939273714. Alternatively, you can find out more info from their website, here.
*Editorial Partnership