We all have that one person we know, who is a self-proclaimed foodie. Our Foodies Gift Guide is a curated selection of some of the greatest food products you can buy for Christmas gifts this year from businesses across the South East. We have searched high and low to find you the very best products, and we believe you'll love all of them.
1.Silly Moo Cider Stocking Filler
Silly Moo Cider is made in Cowfold by Rachel & her dad Andrew. They farm their small patch of West Sussex regeneratively, producing the tastiest food & drinks whilst improving the soils as they go. The cider is made from home-grown fruit and surplus garden apples swapped for cider by their neighbours in October. Once pressed, the juice is left to ferment slowly with the help of wild yeasts naturally found on the apple skins. After a lot of tasting and fettling the different ferments, they blend the dry cider with fresh apple juice before bottling their first batches in the spring. Their range of pure juice ciders are all lightly sparkling, naturally fresh and lusciously fruit-forward, making the perfect lockdown sipper.
The Silly Moo stocking filler includes a bottle of Cowfold Cider (500ml), Unfiltered Cider (500ml) and their brand new keeved Repo Cider (750ml), plus glassware and a tote bag. £19. Buy here.
2.Macknade Christmas Hampers
Looking to send someone a gift to remember? Foodie hampers are the perfect solution for sending a gift to a loved one, with a super personal touch. Macknade has a range of 13 hampers for you to choose from on their super-easy and user-friendly website. The extensive range includes a hamper to suit every personality or family. Expect to find everything from 'Gin tasting' hampers to the luxurious 'Italian Christmas' hamper which includes a hand-picked selection of products, that would be traditionally found at an Italian Christmas table. You can buy Macknade hampers here.
3. Biscuit Box Selection from the 'Cookie Jar'
Cookie Jar is a home bakery based in Crawley,  West Sussex. Jodie's bakes (cakes, cupcakes & cookies) provide her with a blank canvas to be able to create eye-catching, wholesome buttercream cakes and thoughtful cookie gift sets which can be sent directly through to post to your chosen loved one.  Shop the selection here.
One of our favourite South East Vineyards, this Bacchus produced by the award-winning team at Chapel Down is a crisp, fresh and fruity white. We're such big fans, we would even pair it with the big dish of the month, the Christmas turkey! A perfect wine to gift to a loved one or to stock up your cupboards for the festive season, it's one not to miss. Visit their website here to make the most of their offer on a 6 bottle case, reduced from £84.00 to just £70.00 for the 6 wines.
(www.producedinkent.co.uk)
Quite possibly one of our favourite Sussex Gin brands, Brighton Gin have a fabulous page on their website dedicated to Christmas gifts entirely, chose from a selection of delightful gifts, all of them perfect for the gin lover in your life. Our favourite is the Brighton Gin Gift Set, for £56.00 – sign up to their newsletter and receive 15% off your first order.
Honestly, some of the best ice cream we've tried in the UK. Hate Christmas pudding? Fear not, their "Christmas Pudding Ice Cream" will definitely convert you to the 'love it' camp. Seasonal flavours and all the classics, this Kent-based brand also offer a range of delightful gifts that will please any sweet-toothed member of your family. Our favourite flavour? Honeycombe. Stock up your freezers for the festive season here.
(www.producedinkent.co.uk)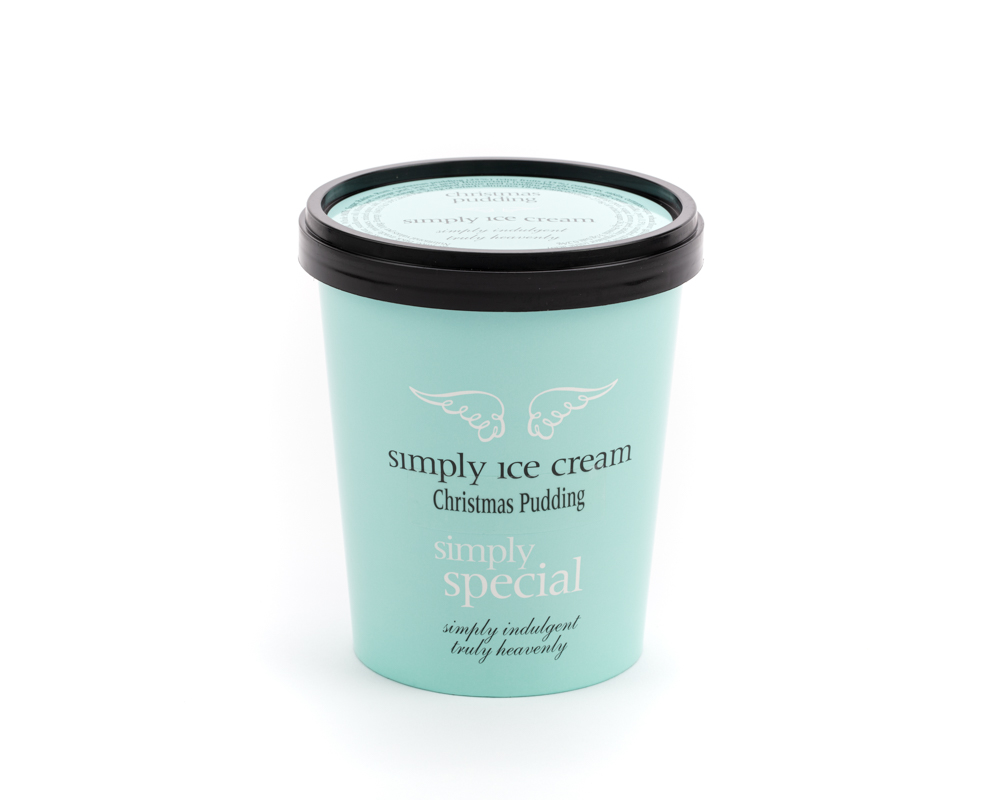 Miall's produces multi award-winning sorbet in Lindfield, West Sussex & delivers to your door! This year they have 3 Christmas Limited Edition sorbets: Blood Orange Buck's Fizz, Sussex Dry G&T with lemon zest, both featuring local Gin from Generation 11 Gin and a Kir sorbet that is jam-packed with blackcurrant purée, rich Crème de Cassis & vodka for an extra festive kick! They sell the sorbets in 2 sizes: Little (RRP: £2.75) / Large (RRP: £5.00) You can order your sorbet for
delivery via the online shop here.
Delivery £2, free over £30)