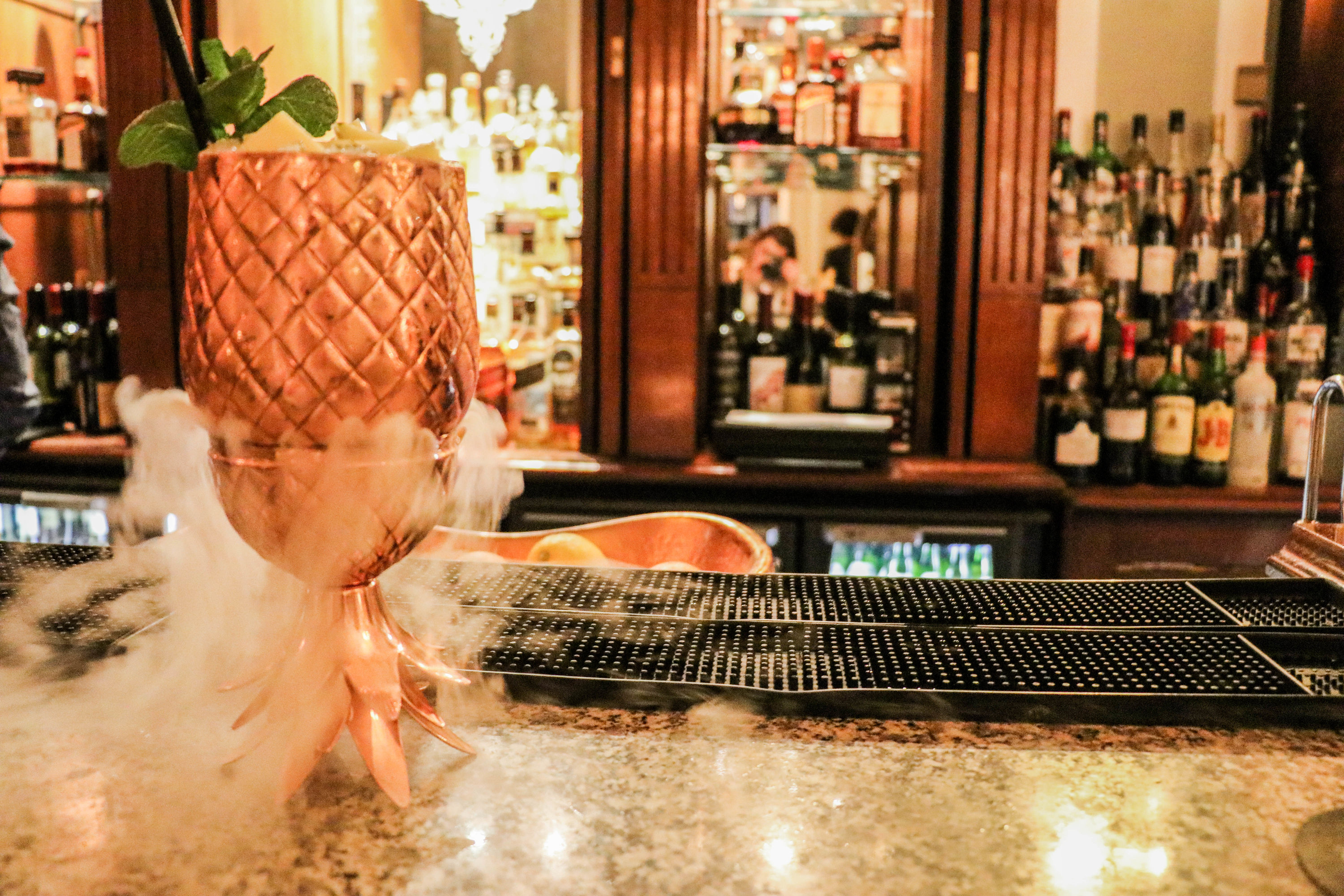 Being a person who is often found roaming Brighton's streets searching out the best bars, The Grand Brighton never even sprung to mind as somewhere to enjoy a good cocktail. So, when the opportunity came up to try out what this iconic landmark had to offer I jumped at the chance.
Something I have always noticed is that Brighton really lacks the traditional, decadent dining and drinking venues that we might associate with London, but The Grand really makes up for that with opulent Italian inspired interiors from the 19th century, marble surfaces, and a luxurious interior of midnight blue velvet sofas, contrasting furnishings, roaring fires and cosy lighting.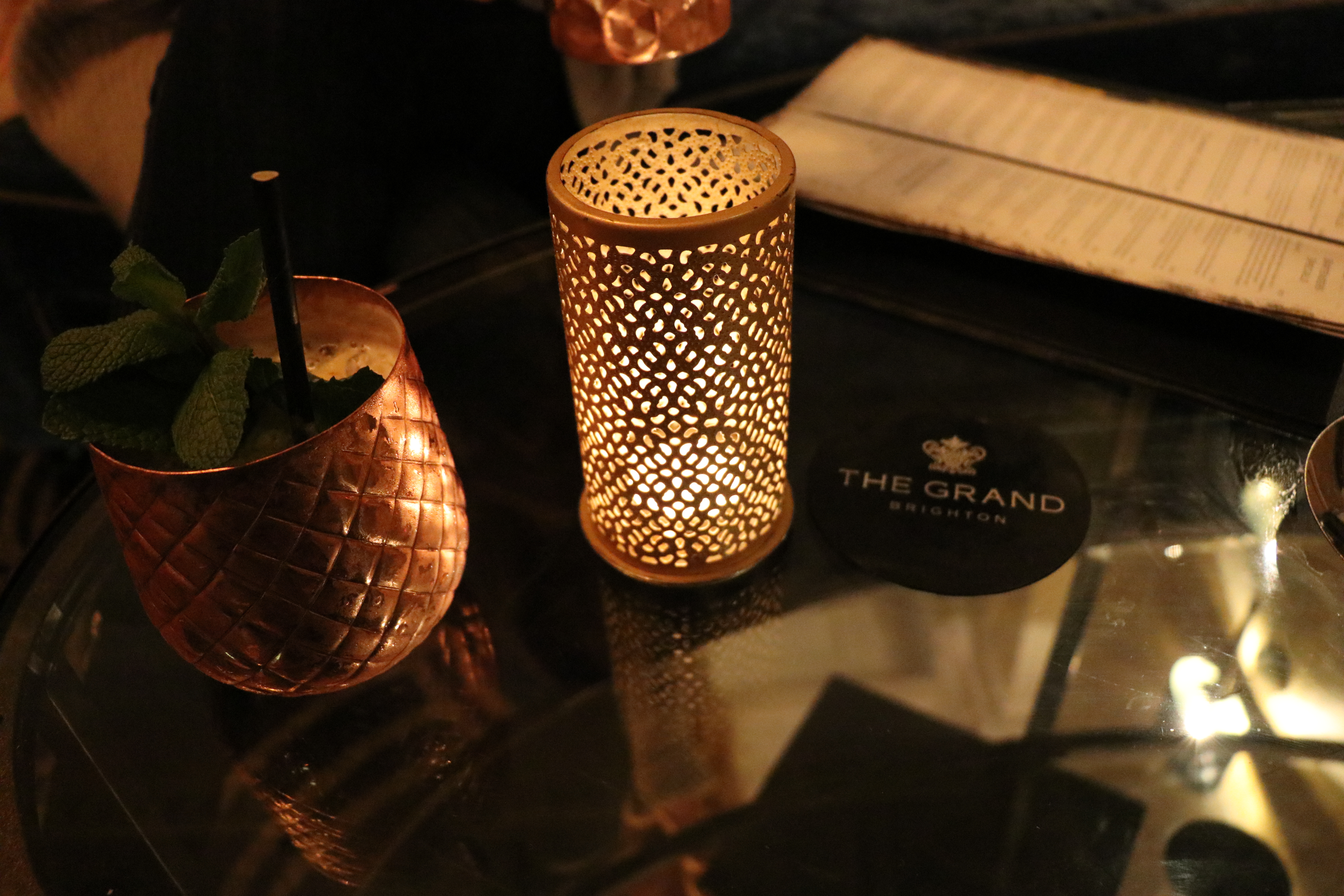 On a stormy winter's evening, I had the pleasure of cosying up in the Victoria Bar, where we sampled some cocktails on the recommendation of our lovely bartender.
The Victoria Bar itself is actually steeped in history we learnt, and if you sit in the centre of the bar,  above you is where the 1984 bomb was let off during that fateful but now famous Conservative party conference.
We tried some of the classic cocktails from the bar's menu, the first of which was the 'Columbus'- a signature cocktail, made with Diplomatic rum, Cointreau, peach puree, lime, vanilla and pineapple juice. It tasted even better than it looked and was served in a stunning pineapple copper jug, over dry ice.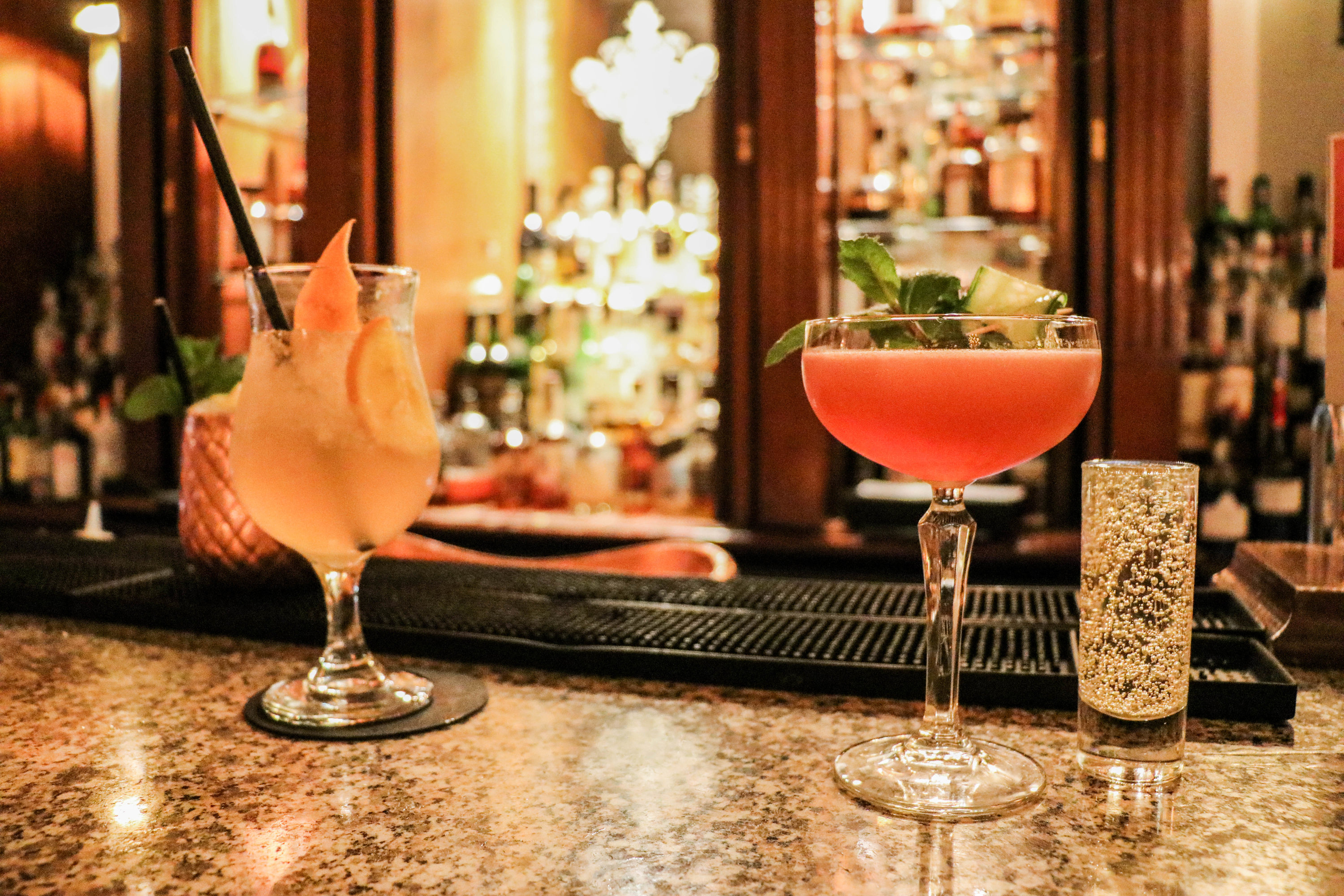 The 'No Name Yet', 'The Grand' and the 'Brighton Fizz' were some of the other cocktails we tried and these were absolutely sublime, especially 'The Grand' which had a perfect taste pairing of a shot of ginger ale to compliment the tangy rhubarb tones in the cocktail.
The atmosphere on a weekday was cosy, intimate and laid back, but I hear the weekends can be rather impressive as they often have live music, jazz and contemporary tunes being played on the grand piano. You can find out who's playing on the hotel's website.
The Victoria Bar boasts a welcoming and cosy atmosphere the perfect spot to catch up with girlfriends over a few cocktails or for an intimate 'date night' drink. Get yourself comfortable and soak up the atmosphere and grandeur of this building.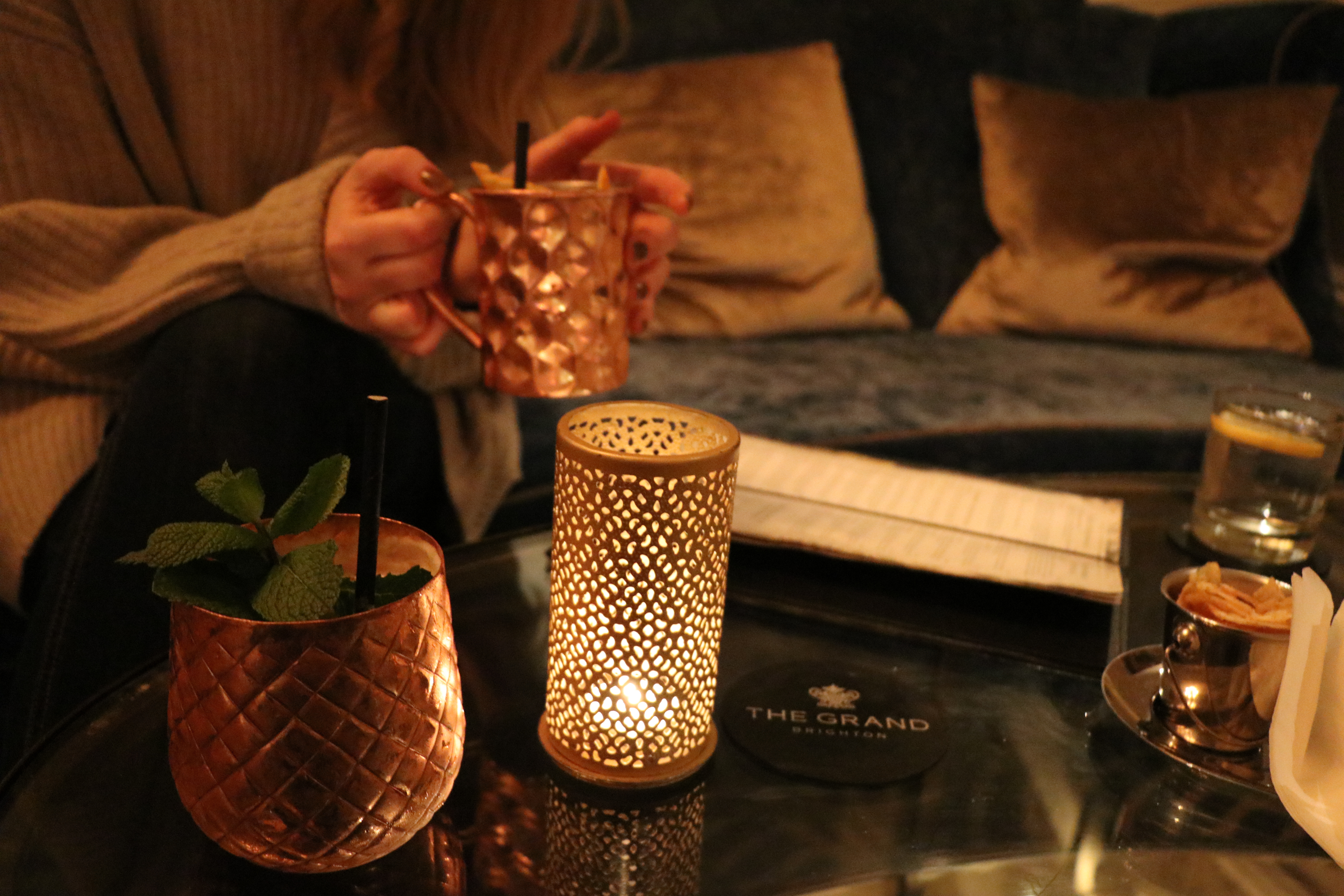 The Grand is definitely on our list of top places to go for a cocktail in Brighton now, when before it was perhaps not so much on our radar.