Thor's Tipi bar in Brighton opened on November 12th and we are just so excited. If you haven't noticed, we love Christmas. So it was something we had to try.
Festive? Yes. Cosy? Definitely. Great selection of drinks and food? OH YES.
When you enter you are welcomed by actual, real fire pits. Cute wooden furniture, stools and benches, all gathering places to catch up with your friends or simply enjoy a cosy beverage by the bar with your loved one. The bar area itself is actually formed of two canvas style tents which are adorned with festoon lighting.
At the back of the tent you have a stunning wooden bar with a selection of beverages to rival some of Brighton's finest bars. A stunning Christmassy drinks menu featuring hot chocolate cocktails, classics such as mulled wine and cider, matched with all your classic tipples and a good selection of lagers and pale ales on tap.
Joining the Tipi are local street food vendors, Wolfs Mouth, who are serving up mouth watering food including their iconic burgers daily from 12pm until 10pm.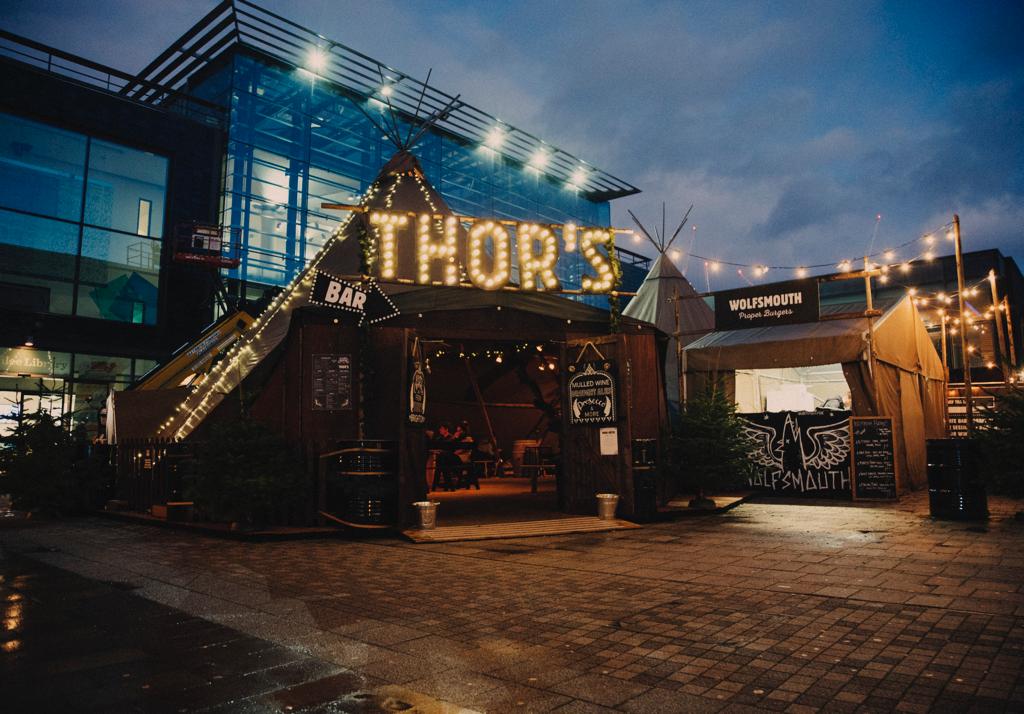 Maria Farrugia (Co-Founder of Thors Tipi Bar) said " Thor's Tipi Bar has been working with Jubilee Square for a while now to bring our concept to Brighton and it was so exciting to finally open the doors. The welcome was a fabulous one with people calling us everything from cosy to Narnia, to a new retreat to hang out with the kids. It was an encouraging start and we are confident people will enjoy our "Christmas in a cup" spirit as the festive season continues."
Thor's Tipi Bar is open from 12pm until 10pm until the 31st of December 2018 with the exception of Christmas Day.
For more details visit www.thorstipi.com
Or call 01653 610020