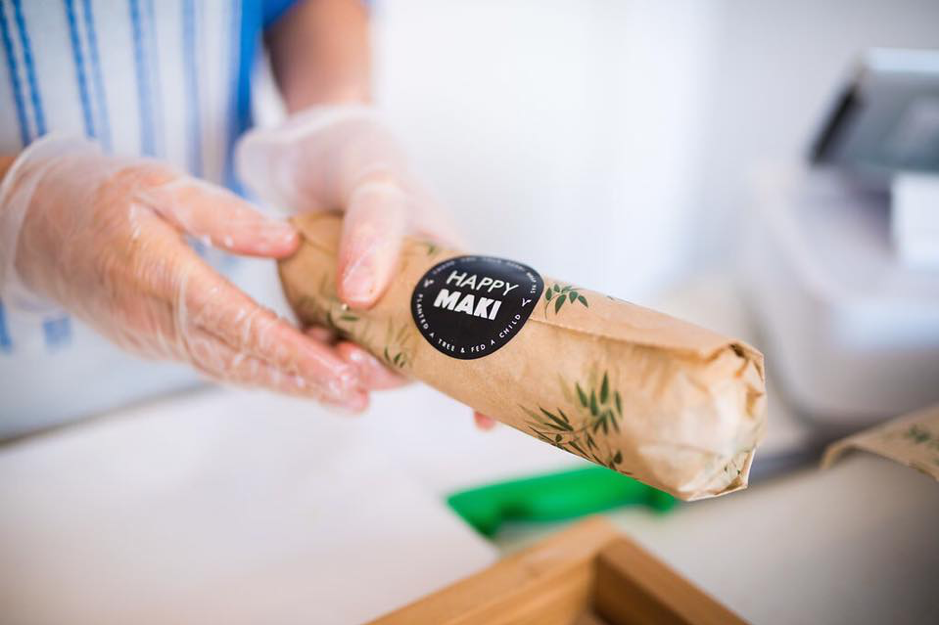 The days of dull plant-based dining in the UK are long gone. Vegan fever means that Brighton is not just accepting of, but awash with meat and dairy-free restaurants that are flavour-focused and filled with fun. 
This means Veganuary newcomers are in luck, with everything from fiery curries to fried jackfruit keeping their palates entertained. There are, however, now so many hotspots to try in Brighton that it can be difficult to know where to start.
To help navigate, we've broken it down a little for you – we've rounded up our top picks for vegan ice cream, curries, fine dining and the best homemade humous in Brighton, with more suggestions to be found in our vegetarian & vegan section.
Whether you're looking for pioneering plant-based cuisine or the simple satiation of a meat-free dirty burger, here are 10 places to go for vegan or vegetarian food in Brighton.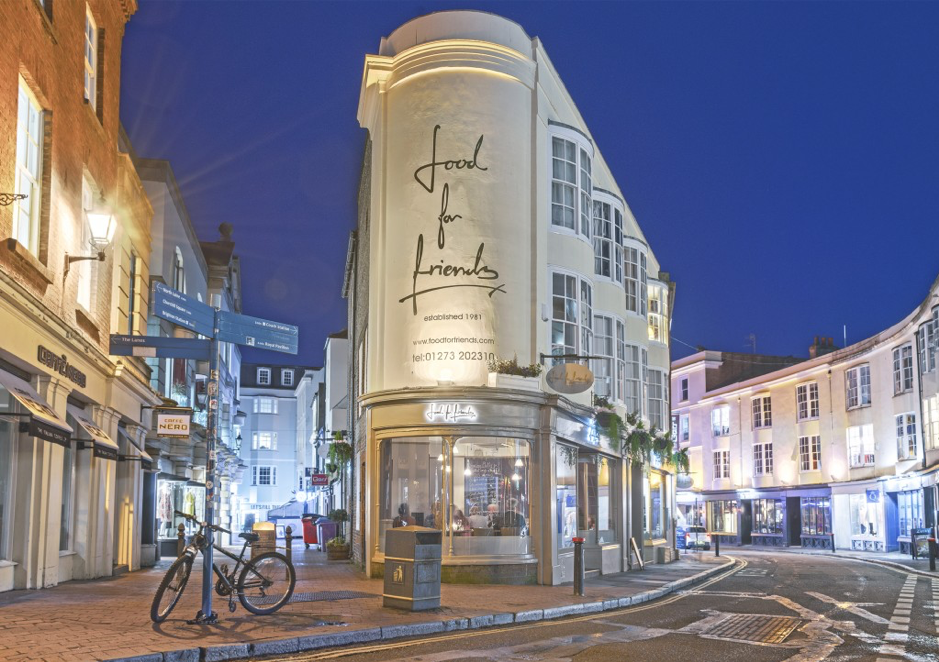 Food for Friends is undoubtedly the holy grail of vegetarian restaurants in Brighton. The menu is influenced by flavours from Italy, Japan and the Middle East, and the majority of the veggie dishes can be adapted to being 100% vegan. Located in the iconic and trendy South lanes, Food for Friends is a great spot to visit after a stroll around Brighton's best boutiques.
Where? 17-18 Prince Albert St, Brighton BN1 1HF
'Where vegetarianism is indulgence not abstinence'. Another favourite amongst Brightonian veggies, 'Terre A Terre's' world-inspired menu is not to be missed. 'Terre A Terre' shows us that vegeterianism can be decadent and accessible. Not a Veggie yourself? Go anyway. You won't regret it. Vegan options aplenty.
Where? 71 East Street, Brighton BN1 1HQ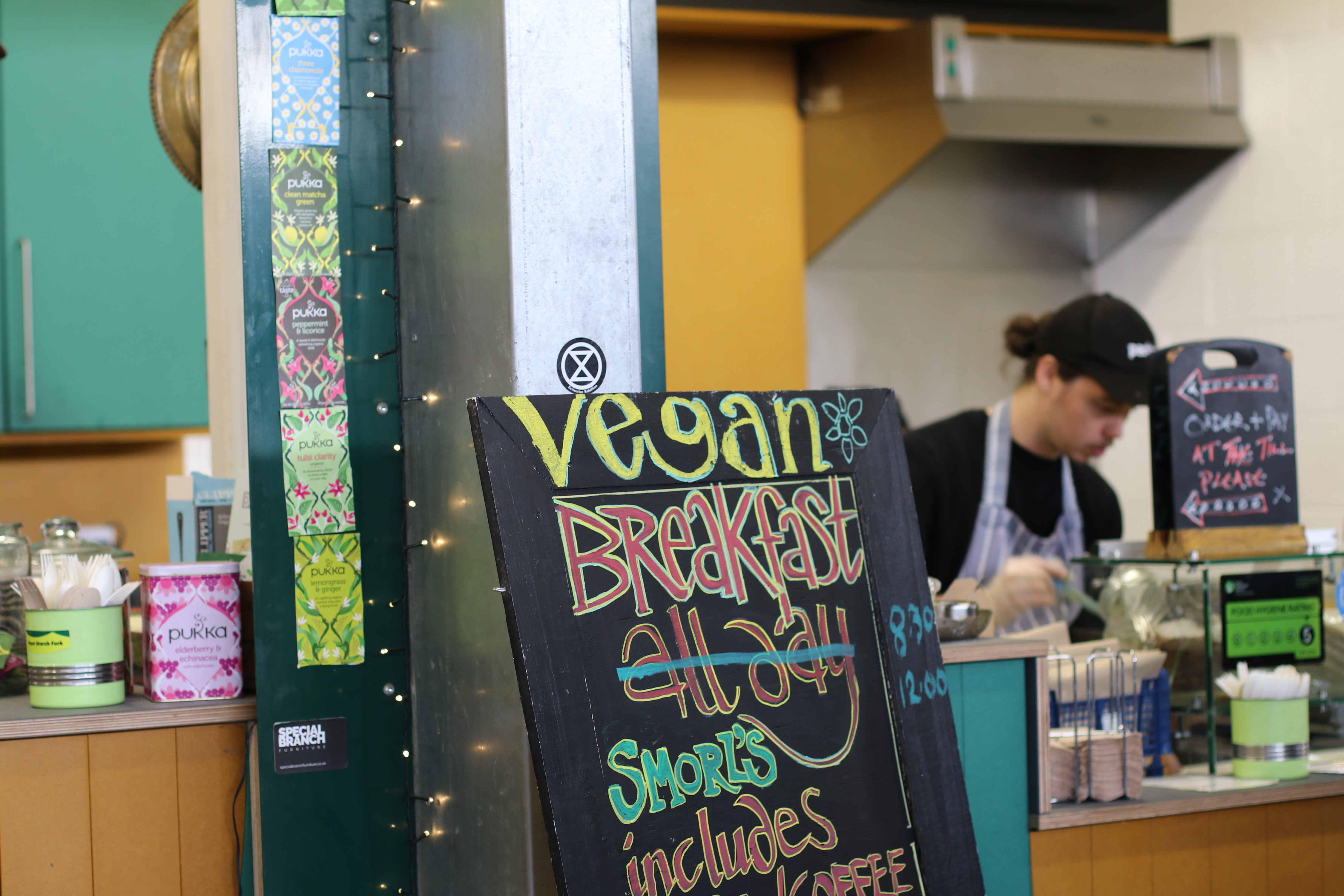 Hidden inside Brighton's Open Markets is a vegan spot not to miss, Smorl's Kitchen Brighton. Unpretentious and fairly unknown, Smorl's Kitchen is the lovechild of siblings Christian and Sarah. The 100% vegan menu at Smorl's Kitchen is dedicated to all things chickpea. From their show-stopping humous (which you can take your own container to top up with) to their vegan breakfasts and salad bowls we highly recommend a visit to Smorl's.
Where? Unit 33-34, Open Market, Marshall's Row, Brighton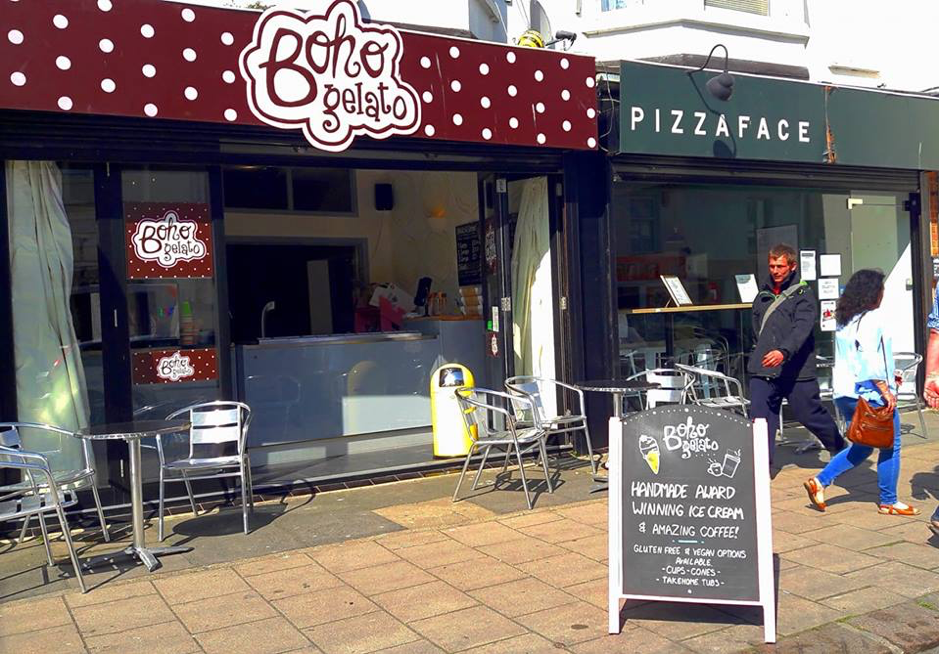 'Boho Gelato' is Brighton's top stop for ice cream and with an incredible range of dairy-free flavours, they bust the myth that vegan ice-cream is no good. Our top pick? The Vegan chocolate and hazelnut ice cream which tastes just like Nutella. There's also a vegan matcha ice cream, plenty of sorbets and regularly rotating seasonal specials.
Where? 6 Pool Valley, Brighton BN1 1NJ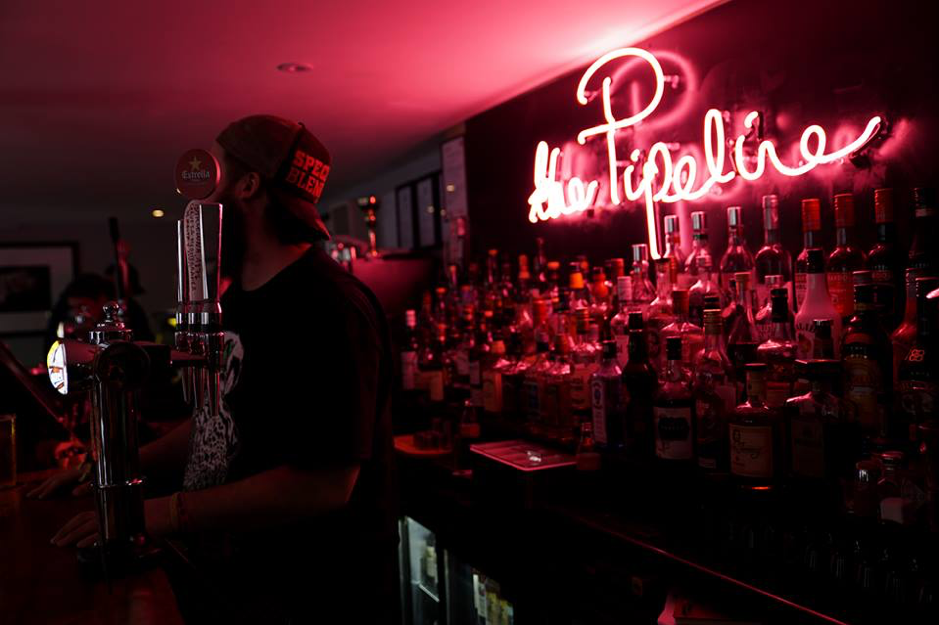 Offering a quirky mix of punk rock and plant-based food, The Pipeline is the place to go if you're looking for a side of music with your vegan forage. Frequently hosting gigs and karaoke- The Pipeline has bags of atmosphere and cooks up fantastic US-style comfort food. Probably the best place in Brighton for vegan meat substitutes; the burgers, hot-dogs and wraps are all next-level hun.
Where? 6 Little East Street, Brighton BN1 1HT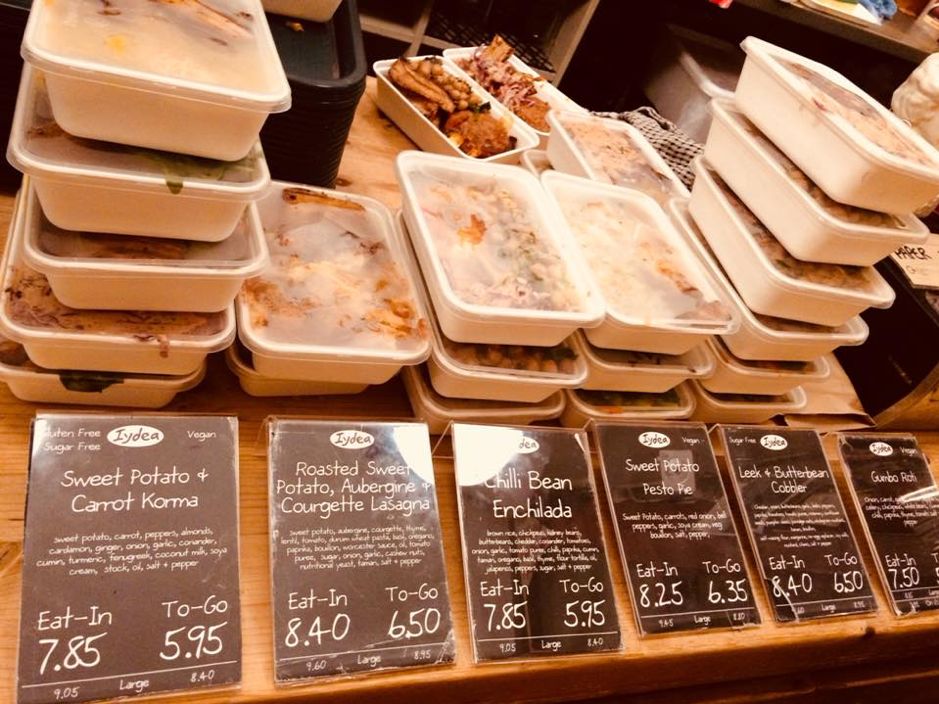 Nestled away in the bustling centre of the North Laines is 'Iydea', a small vegan café full of charm and character. The menu changes week to week, but the kitchen make sure there's always Iyeda's best sellers on display including their lasagne, wraps and warming curries. All of their food is freshly made from natural, raw ingredients and served in the most environmentally friendly packaging available.
Where? 17 Kensington Gardens, Brighton BN1 4AL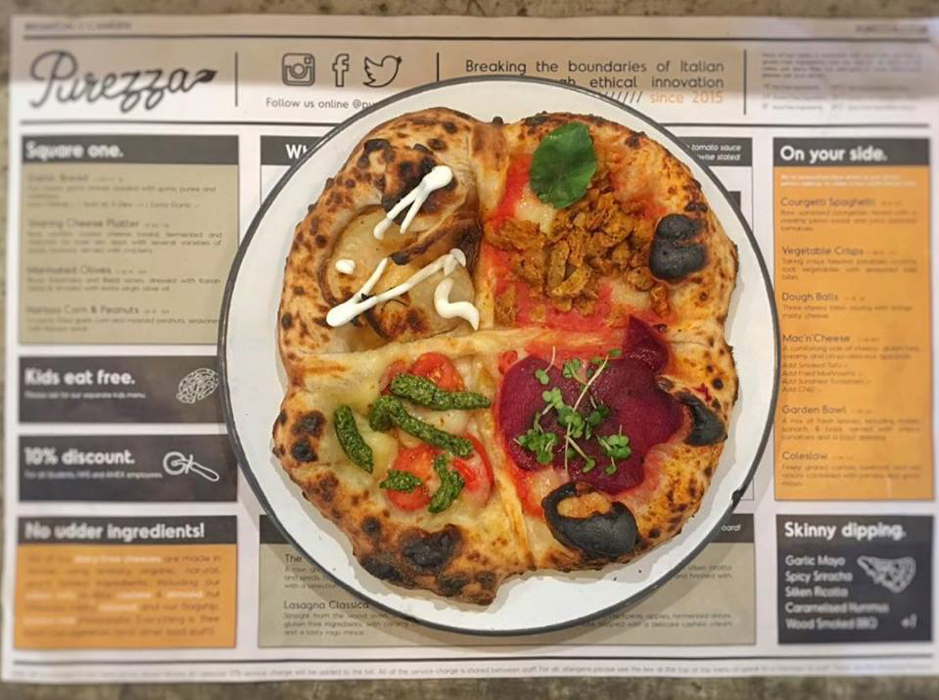 Purezza was founded in 2015, becoming the first vegan pizzeria in the UK. The team are plant pioneers, revolutionising Italian food through plant-based ingredients. Their aim is simple: to make their plant based menu superior to the traditional alternatives.
Where? 12 St James's Street, Brighton BN2 1RE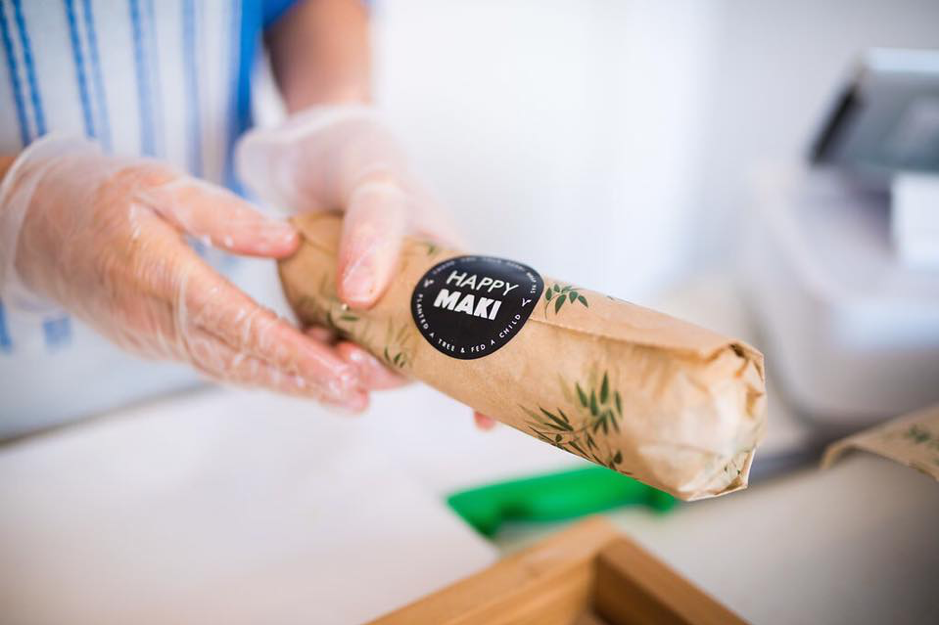 The founders of Happy Maki turned to a vegan lifestyle after consuming an excessive amount of fish on a stint farming pearls in Tahiti, since then they've strived to spread their values of marine conservation through their delicious vegan sushi burritos. Expect a colourful mix of vegetables and herbs as well as vegan 'duck' and 'chicken' from the menu.
Where: 8 Pool Valley, Brighton BN1 1PN
The Roundhill on Ditchling road is Brighton's only plant-based gastropub. A firm favourite amongst locals. Great for brunches, roast dinners and everything in between, you can also pop in for a drink at The Roundhill and know that they don't stock any beverages containing weird animal products. 
Where? Ditchling Road, Brighton, BN1 4SG
For more of our top picks from Brighton and Hove click here.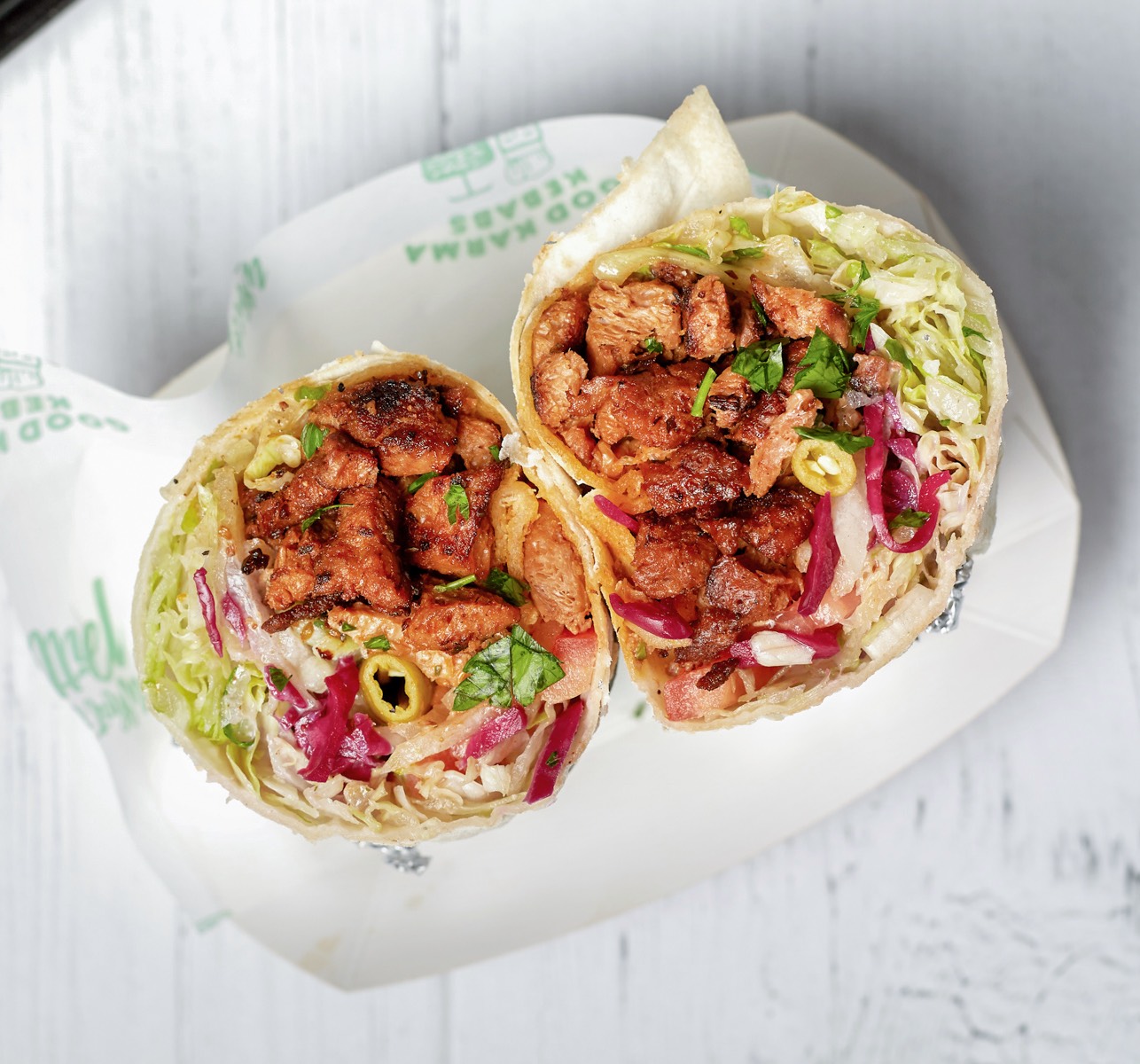 Perfect for a tasty lunch, perfect for an easy dinner and the perfect way to end a night out. But vegan. With all the trimmings. Open since November 2018, WTP is an extremely popular Brighton jaunt, situated within a stones throw of Brighton Beach. Not only can you get a vast array of delicious vegan food and beers they also make sweet vegan baklava. What a dream. 
Where? 14 East Street, Brighton BN1 1HP