Brighton may be best known for its pebbly beach, beachfront cafes, its fabulous gay pride and flamboyant summer festivals – but Brighton's ever-growing vegan population has meant the city has fast become a hub for plant-based munch and ethical eating.
The city has a super exciting food scene and there's no exception for those who are meat and dairy-free. Brighton is bursting with vegan options – whether that's sushi burritos, innovative Japanese dishes, ice cream or high-end fare. And this is our roundup of our top 8 places to get plant based goodness in our favourite city. Know somewhere we haven't tried yet? Slide into our DM's, comment below or email us at [email protected] !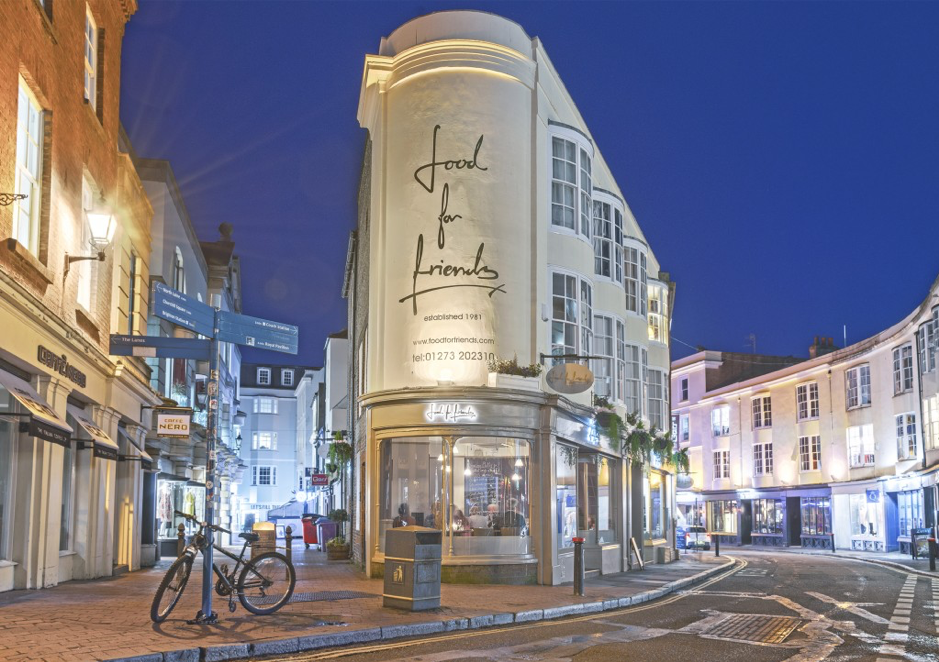 Food for Friends is undoubtedly the holy grail of vegetarian restaurants in Brighton. The menu is influenced by flavours from Italy, Japan and the Middle East, and the majority of the veggie dishes can be adapted to being 100% vegan. Located in the iconic and trendy South lanes, Food for Friends is a great spot to visit after a stroll around Brighton's best boutiques.
Where? 17-18 Prince Albert St, Brighton BN1 1HF
Another favourite amongst Brightonian vegans, 'Terre A Terre's' world inspired menu is not to be missed. 'Terre A Terre' shows us that veganism can be decadent and accessible. Not a Vegan yourself? Go anyway. You won't regret it.
Where? 71 East Street, Brighton BN1 1HQ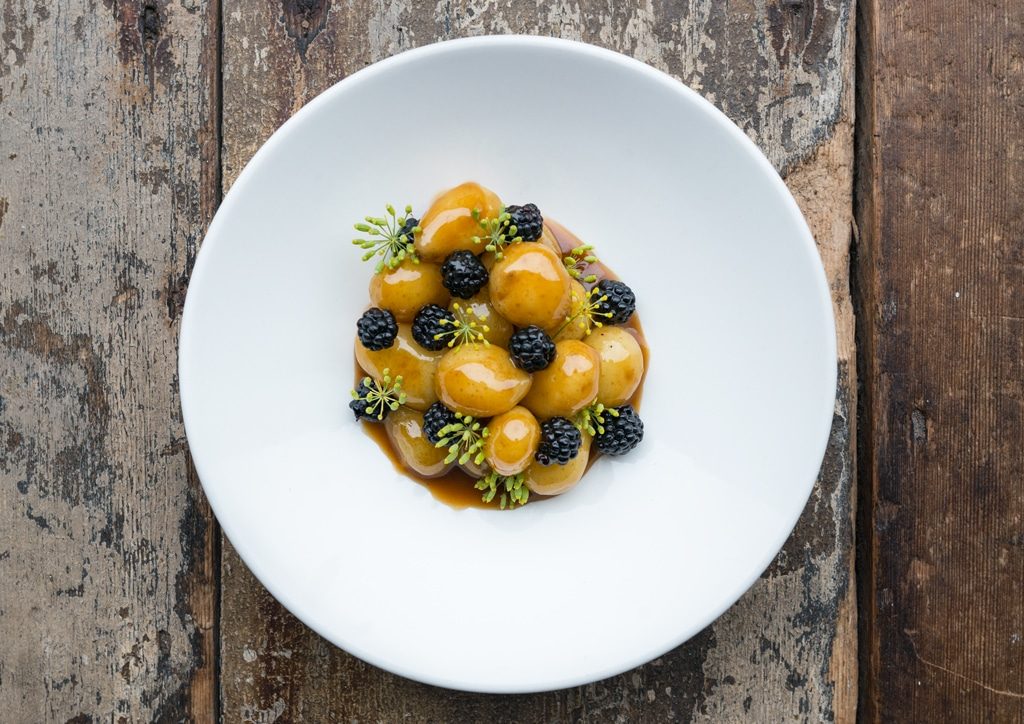 The UK's first zero-waste restaurant, Silo is renowned for its ethical and sustainable approach to food. Their menu is concise, but we appreciate the perfectly formed, beautifully presented dishes, each featuring a small amount of ingredients, with the result an exciting and surprising mix of flavours. They even recycle their glassware down to make crocery for the restaurant, unfortunately not in Brighton for much longer though- these guys are moving to pastures new in Hackney Wick, find out more here. Visit while you can..
Where? 39 Upper Gardner Street, Brighton BN1 4AN
Photo Credit: XDB Photography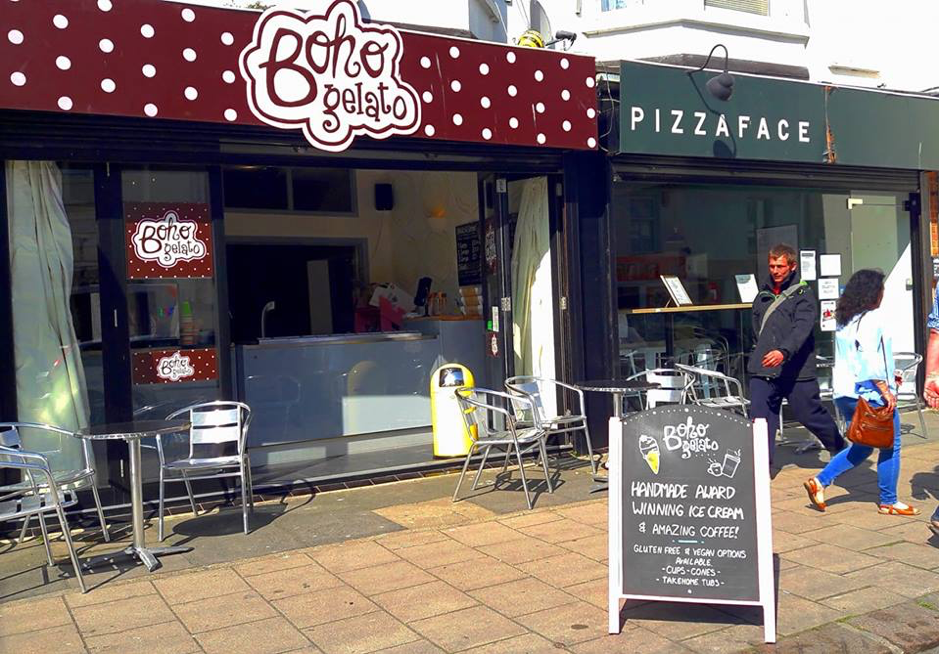 'Boho Gelato' is Brighton's top stop for ice cream and with an incredible range of dairy-free flavours, they bust the myth that vegan ice-cream is no good. Our top pick? The Vegan chocolate and hazelnut ice cream which tastes just like Nutella. There's also a vegan matcha ice cream, plenty of sorbets and regularly rotating seasonal specials.
Where? 6 Pool Valley, Brighton BN1 1NJ
5. For Comfort Food: The Pipeline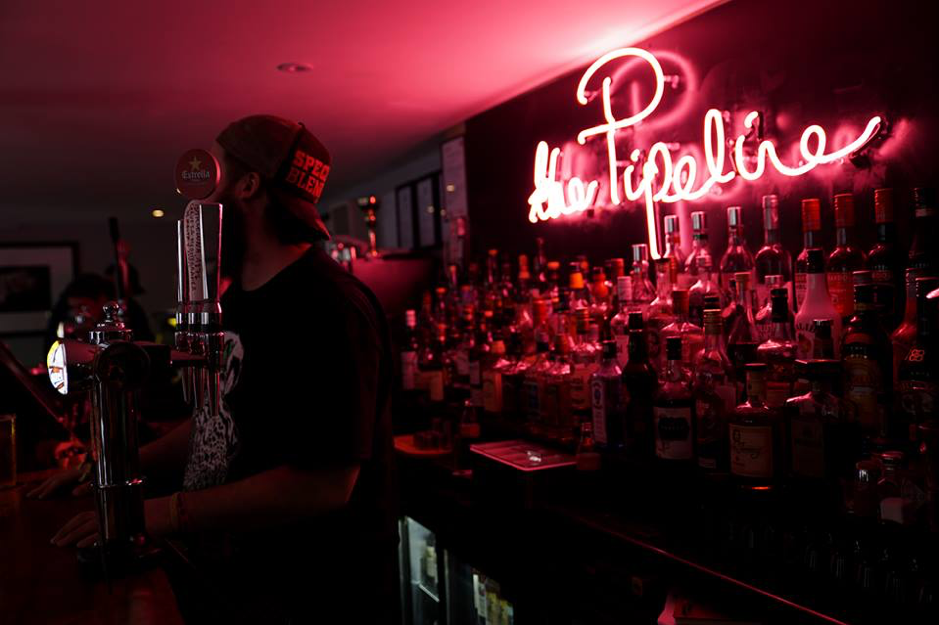 Offering a quirky mix of punk rock and plant-based food, The Pipeline is the place to go if you're looking for a side of music with your vegan forage. Frequently hosting gigs and karaoke- The Pipeline has bags of atmosphere and cooks up fantastic US-style comfort food. Probably the best place in Brighton for vegan meat substitutes; the burgers, hot-dogs and wraps are all next-level hun.
Where? 6 Little East Street, Brighton BN1 1HT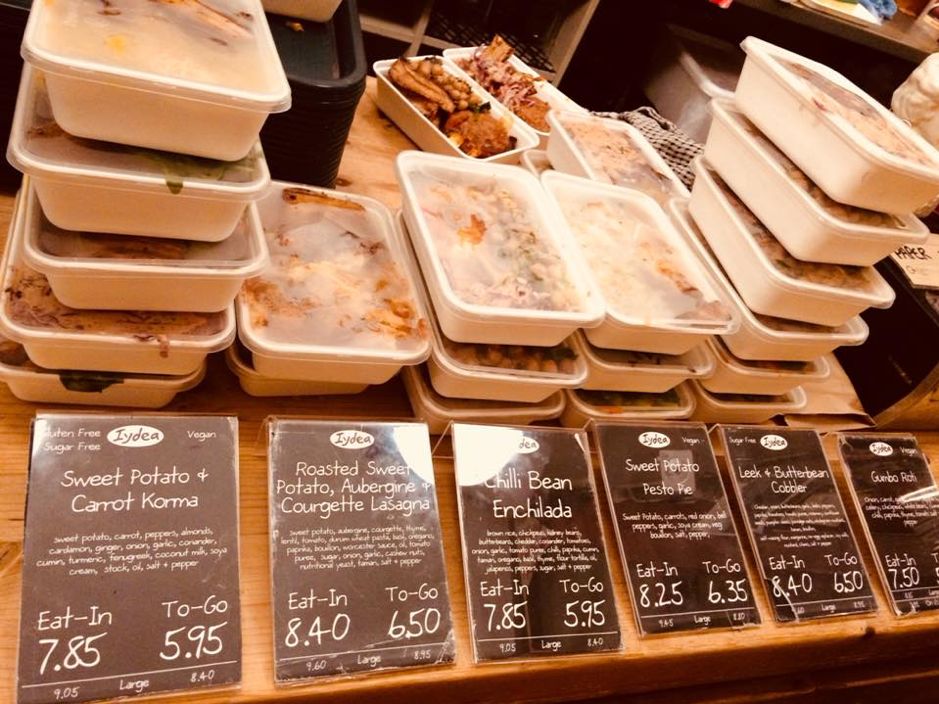 Nestled away in the bustling centre of the North Laines is 'Iydea', a small vegan café full of charm and character. The menu changes week to week, but the kitchen make sure there's always Iyeda's best sellers on display including their lasagne, wraps and warming curries. All of their food is freshly made from natural, raw ingredients and served in the most environmentally friendly packaging available.
Where? 17 Kensington Gardens, Brighton BN1 4AL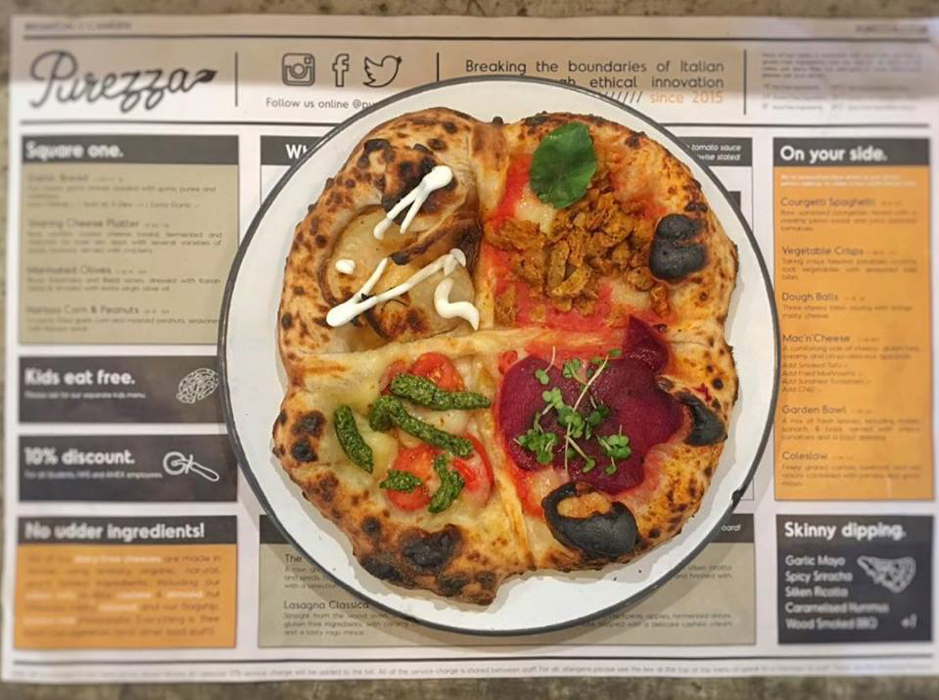 Purezza was founded in 2015, becoming the first vegan pizzeria in the UK. The team are plant pioneers, revolutionising Italian food through plant-based ingredients. Their aim is simple: to make their plant based menu superior to the traditional alternatives.
Where? 12 St James's Street, Brighton BN2 1RE
8. For Sushi and Burritos: Happy Maki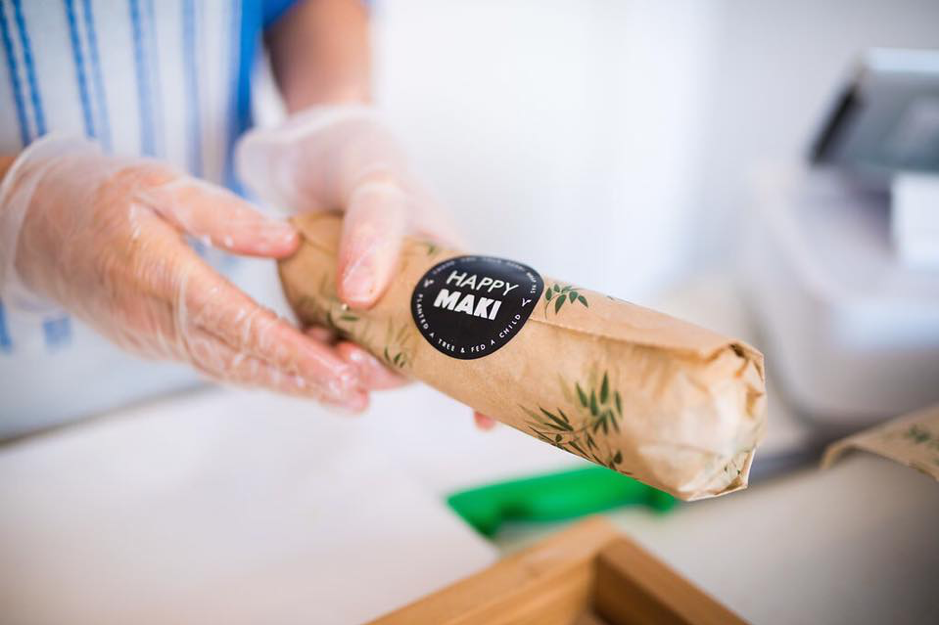 The founders of Happy Maki turned to a vegan lifestyle after consuming an excessive amount of fish on a stint farming pearls in Tahiti, since then they've strived to spread their values of marine conservation through their delicious vegan sushi burritos. Expect a colourful mix of vegetables and herbs as well as vegan 'duck' and 'chicken' from the menu.
Where: 8 Pool Valley, Brighton BN1 1PN
For more of our top picks from Brighton and click here.