Those dreaming of a family getaway need look no further than Villa 1870, a secluded six-bedroom property just 3km from Corfu Old Town. With five-star amenities offered complimentary to guests, including an in-house chef, daily housekeeping and private minivan or driver on request, the villa provides all of the luxuries of a hotel but without the other guests.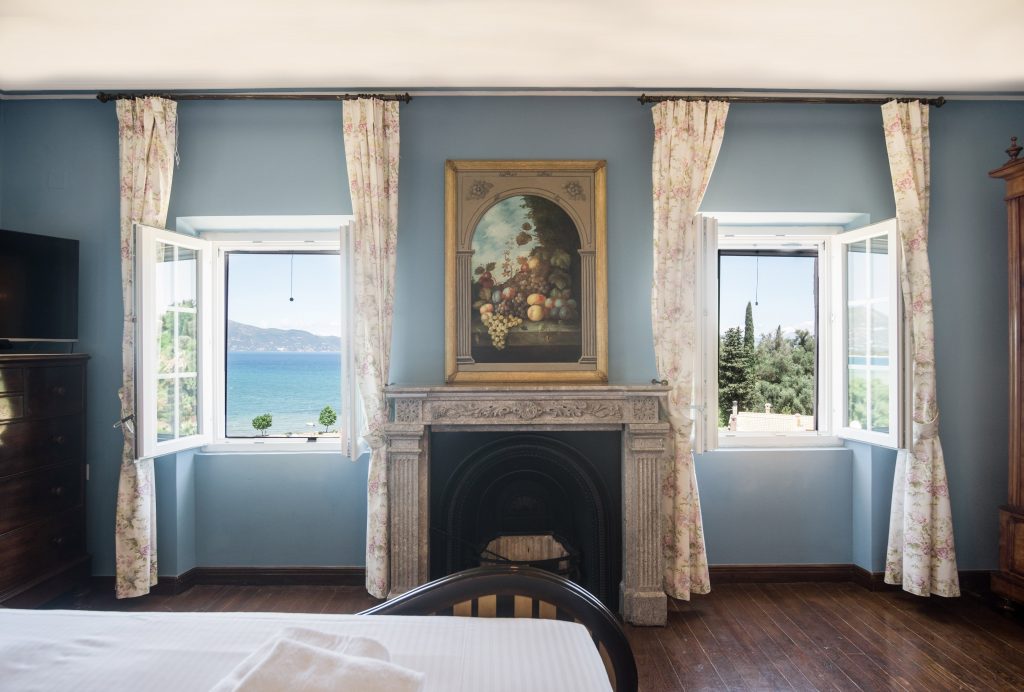 Sleeping up to 16 people, Villa 1870 is the ideal retreat for families and friends coming together for a reunion getaway post-lockdown, and removes many of the hassles of a villa holiday, including car rental, cleaning, and cooking. The villa has been faithfully restored by owners Dimitris and Nancy Kyriakis to create a peaceful haven for guests to relax and unwind in. Brimming with personality, the villa combines Corfiot architecture with statement furnishings and striking interiors, with colours throughout reflecting the lush gardens and blue waters which guests can see from every window and balcony.
The villa and its location offer entertainment for all the family. Those wanting to stay close to home can spend their days enjoying the plethora of outdoors and pool-based toys and activities available at the property, whilst guests looking to travel further afield can capitalise on the complimentary mini-van offered to guests, which includes insurance. For those who would like a local on hand to explore the absolute best of Corfu, the villa's friendly driver, Akis, is on-hand to ensure hassle-free exploration! Whether it's discovering the island's best hidden spots, lesser-known beaches, or must-visit sites, Akis will show guests all there is to see and do in Corfu.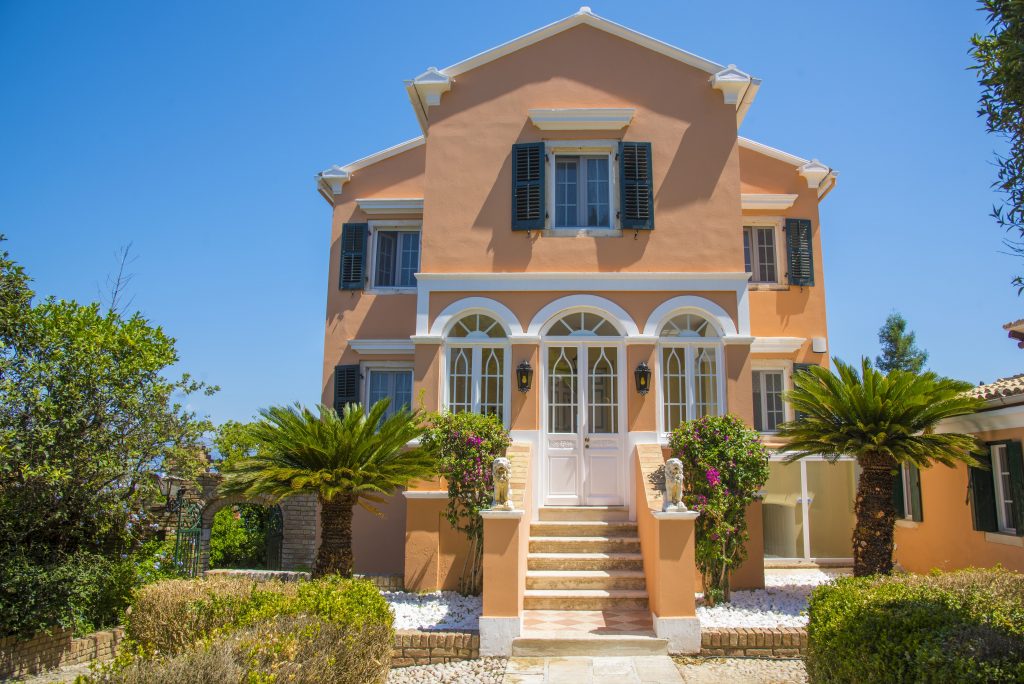 Widely considered to be one of the best islands for water sports in the Mediterranean, enthusiasts should head to Glyfada Beach for fantastic water-skiing, jet-skiing and windsurfing facilities, before relaxing in one of the beachside tavernas for a refreshing drink. Those who get their kicks from a culture hit are in for a treat too, with the villa's proximity to the Old Town of Corfu making it easy to explore this UNESCO World Heritage Site, famous for its fortifications and Venetian architecture. Other must-see spots include the iconic Vlacherna Monastery and the Royal Achilleion Palace.
After a fun-filled day, families can return to Villa 1870 and share the tales of their Corfu adventures over a delicious meal, lovingly cooked by the villa's private in-house chef and served up by the dedicated waiting staff. Enabling guests to truly unwind and disconnect from their everyday routines, the villa team work hard to ensure guests are catered for throughout their stay, welcoming special requests and dietary requirements. To end the evening, families can snuggle up under the stars to watch a movie on the villa's outdoor projected screen – the perfect end to a day spent bonding as a family.
At an additional charge, guests can also enjoy wine from the villa's carefully curated cellar and extra services can easily be arranged, including private swimming and tennis lessons from certified trainers; in-house beauty treatments; and a concierge service to arrange deliveries.
Open year-round, Villa 1870 is the ideal getaway for both a late summer holiday or warm winter escape.
Nightly rates between €800 – €1,400, depending on the season. Rate includes accommodation, daily housekeeping, private 7 seater car, airport transfers and to/from Corfu Town, access to driver Akis, baby equipment, laundry facilities, in-house private chef, waiter, and private heated pool. Guests only pay for the ingredients of meals, not for the Chef service. For more information, please visit www.villa1870corfu.com.