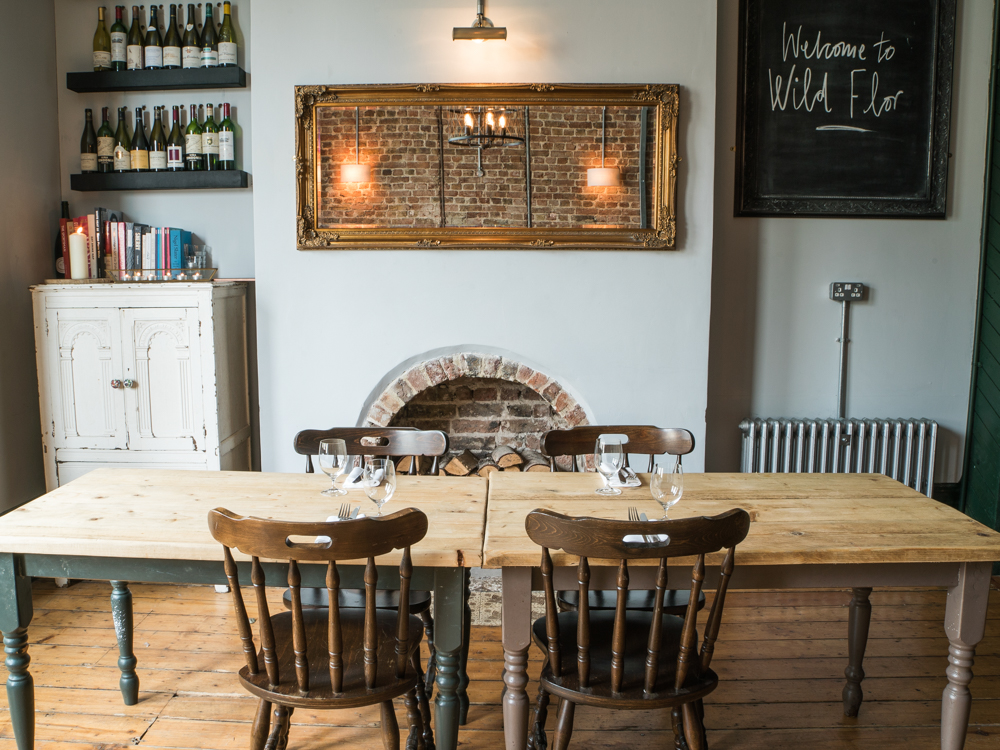 Wild Flor is a neighbourhood restaurant on Hove's Church Road, serving classic British and European cooking alongside world-class wines. The menu has a strong focus on locally sourced and hyper-seasonal ingredients while a fantastic wine list mirrors the menu in balancing quality and value. With a beautifully pared-back interior evoking the ambience of rustic French elegance, diners are as welcome to stop by for a plate of Ortiz anchovies, olives and almonds and a glass of Fino on the way home, as they are for three courses with paired wines and to stay past midnight.
New head chef Chris Trundle has joined the original Wild Flor team most recently. Chris boasts an incredible CV, having held head chef positions at the Michelin-starred Manfred's in Copenhagen and Lyle's in London. His style of food favours honest and uncomplicated dishes using hyper-seasonal ingredients.
Some of the current dishes on Chris' new menu include sweetcorn soup and nduja focaccia; Rebel Jambon Noix, pink peppercorn and peach; salt cod brandade, marjoram and tomato; hake, braised courgette, aioli and chorizo; roast chicken, braised runner beans and salad cream, Bakewell tart and crème fraiche, chocolate and sherry truffles or a plate of fine British cheeses.
The wine list is short with intelligent and interesting choices with lesser-known varieties sitting alongside the finest examples of grapes and blends from around the world. Where the list stands out is providing elegance and diversity and aged wines at good value such as Pinot Noir 'Dundee Hills' from the Willamette Valley; Savagnin 'Sous Voile' by Daniel Dugois in the Arbois; Olga Raffault 'Les Picasses' 2009 or Bereche & Fils Brut Reserve.
Sunday's offer diners rare roast beef, horseradish and Yorkshire puddings; pistachio and brioche stuffed chicken; courgette and green tomato stuffed lamb saddle with a variety of sides to share including carrot purée, NamaYasai leaves, tomato salad, braised courgettes, greens and roast potatoes.
A bustling and residential area, Church Road is lined with artisan shops, wine bars and restaurants, where Regency houses back on to the seafront, only a few minutes from Wild Flor and fifteen minutes' walk from the centre of Brighton.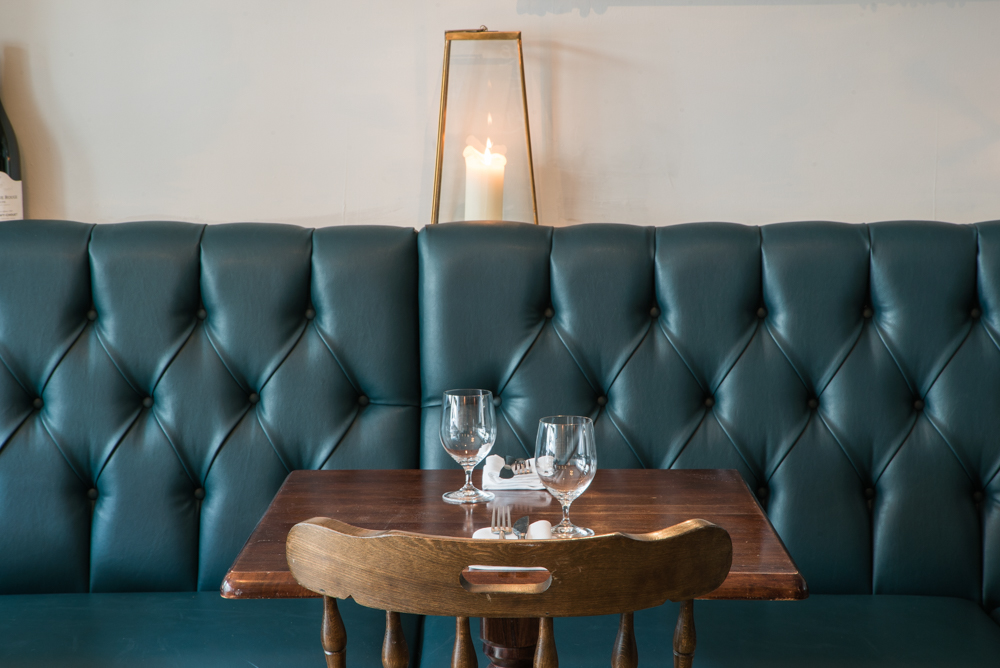 Robert Maynard, Faye Hudson and James Thomson run the front of house operations as co-owners with many years' experience at some of Brighton's best restaurants. All three have known each other for years and share an immense enthusiasm and commitment to delivering a first-class dining experience and bringing all that they love about food and wine to Hove. In Wild Flor they have created a relaxed comfortable setting for diners to enjoy some of the best food and drink the city has to offer.
Chris Trundle heads up the kitchen team with sous chef Laurence Kinghorn-East who began his career at acclaimed Gingerman Group in Brighton, before taking positions at the Michelin-starred kitchens of Matt Gillan at The Pass and with Merlin Labron-Johnson at Portland in London and latterly at Osip in Bruton, Somerset.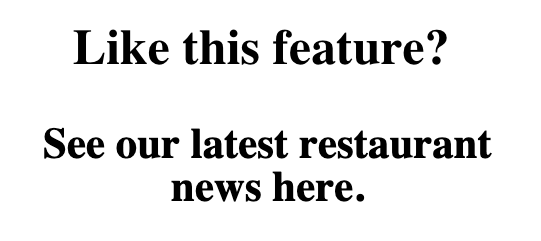 Find Wild Flor at 42 Church Road, Hove, BN3 2FN  | Tel: 01273 329111 |  [email protected]
All photos by Roarke Pearce @foarke