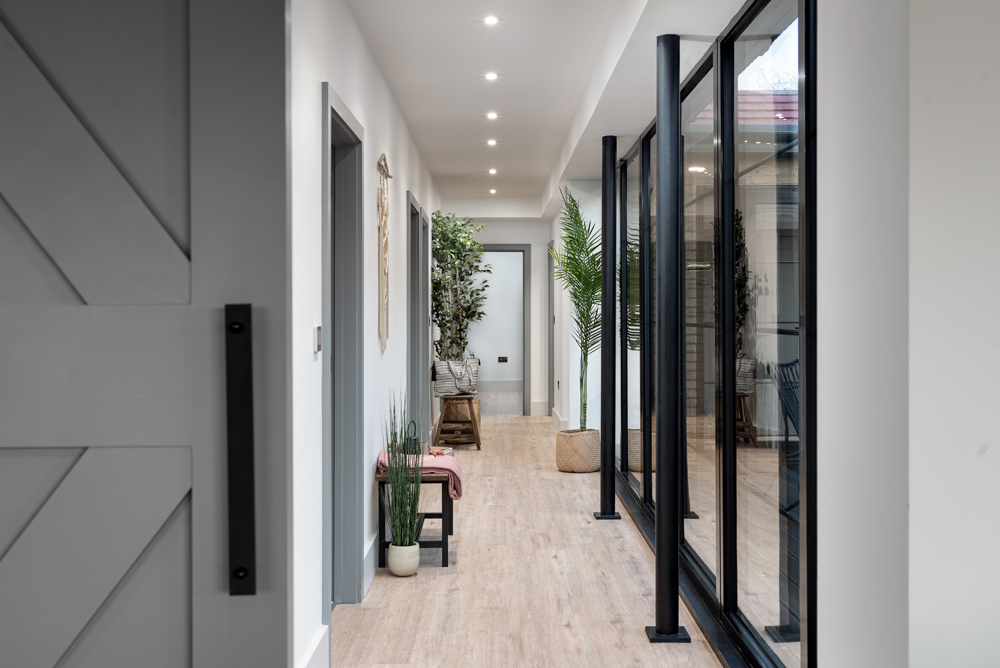 Does a new home interiors project fill you with joy or dread? With endless choices out there, working with a professional fast-tracks bringing your dream room to life on budget. Jane Lee talks to some of the South East's best interior experts about their role in a recent project.
Brainstorming ideas
The owners of this Arts and Crafts house came to me as their kitchen had no connection with the garden and was too small for their family of four. They booked one of my three-hour design workshops to brainstorm ideas and that was the springboard to me transforming the whole property for them. To add more space downstairs I designed this single-storey side extension, combining a dining, kitchen and utility area. Conservation roof lights, a bi-fold door and a picture window bring in lots of natural light and tongue and groove panelling adds texture and depth. Great care was given to choosing the wall colours and lighting to enhance the feeling of warmth while ensuring the garden takes centre stage. A mix of Mid Century and Victorian antique pieces ground the space, and vibrant green velvet cushions paired with house plants enhance the connection with nature.
Ohana Banerjee, www.ohanabanerjee.com
Finding that special piece
I love to complement natural colour schemes with beautifully 'weathered-by-everyday-life' antique and vintage pieces. A recent interior design client asked me to source some interesting storage for her newly refurbished kitchen. I was so happy when I came across this unique matching pair of late 19th century Hungarian cupboards at a regional antique fair. The pared-back look and natural finish fitted perfectly with my client's vintage and organic style and offered ample storage too. I've since sourced numerous other items for more rooms in her new home. My approach is driven by a love of simple interiors that reflect the simplicity of country life. Besides sourcing for residential and commercial clients, we sell a wide range of carefully hand-picked pieces online.
Aline Mackenzie-Reid, www.thetexturedroom.co.uk
Boosting wellbeing and profit
I was involved in the "Lesser Foxholes" boutique development from the planning stage, having worked with the developer on previous projects. My brief was to design and market the three properties from a biophilic (connecting design to nature) perspective and the nearby coast and countryside inspired the materials, colours and textures. The interiors are light and bright with chalky walls, engineered wood floors, stable doors, vaulted ceilings and large, modern windows overlooking Lancing College. I incorporated restorative areas to escape the stresses of daily life, and transitional spaces and natural elements bring the outside in. Adding a narrative to the sales helped the developer to maximise profit and increase saleability: biophilic design can boost property prices by 4-5%.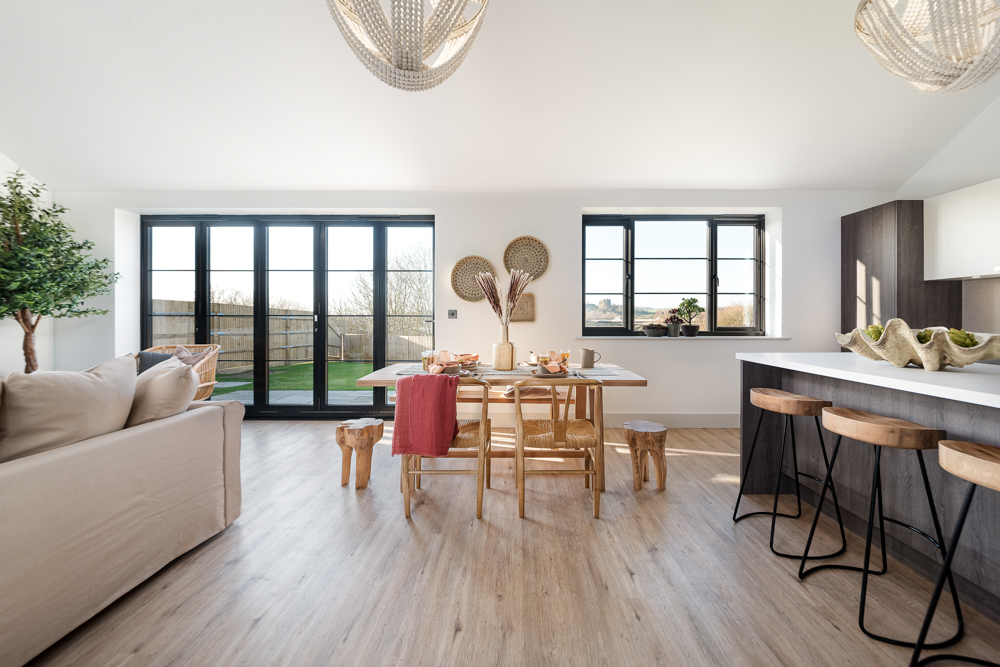 Angela Cheung, www.angelacheung.com

Creating a unique space
People notice a well-designed home. Attempt to do it all by yourself and you'll be stuck trying to juggle all the many elements that I'm specifically trained to deal with. Lighting is an integral part of decorating as it controls the 'mood' of the home and allows you to zone areas – it's also something people often don't think about until it's too late. In this project, as with each one I work on, I layered the lighting in a single space and helped my clients choose fixtures of varying heights and installations; this creates both ambience and interest. Designers also use trusted tradespeople and have direct access to companies that aren't available to the general public. The result is something that is unique and makes you smile every time you enter the space.
Ann Jones, www.chaptereightdesign.com