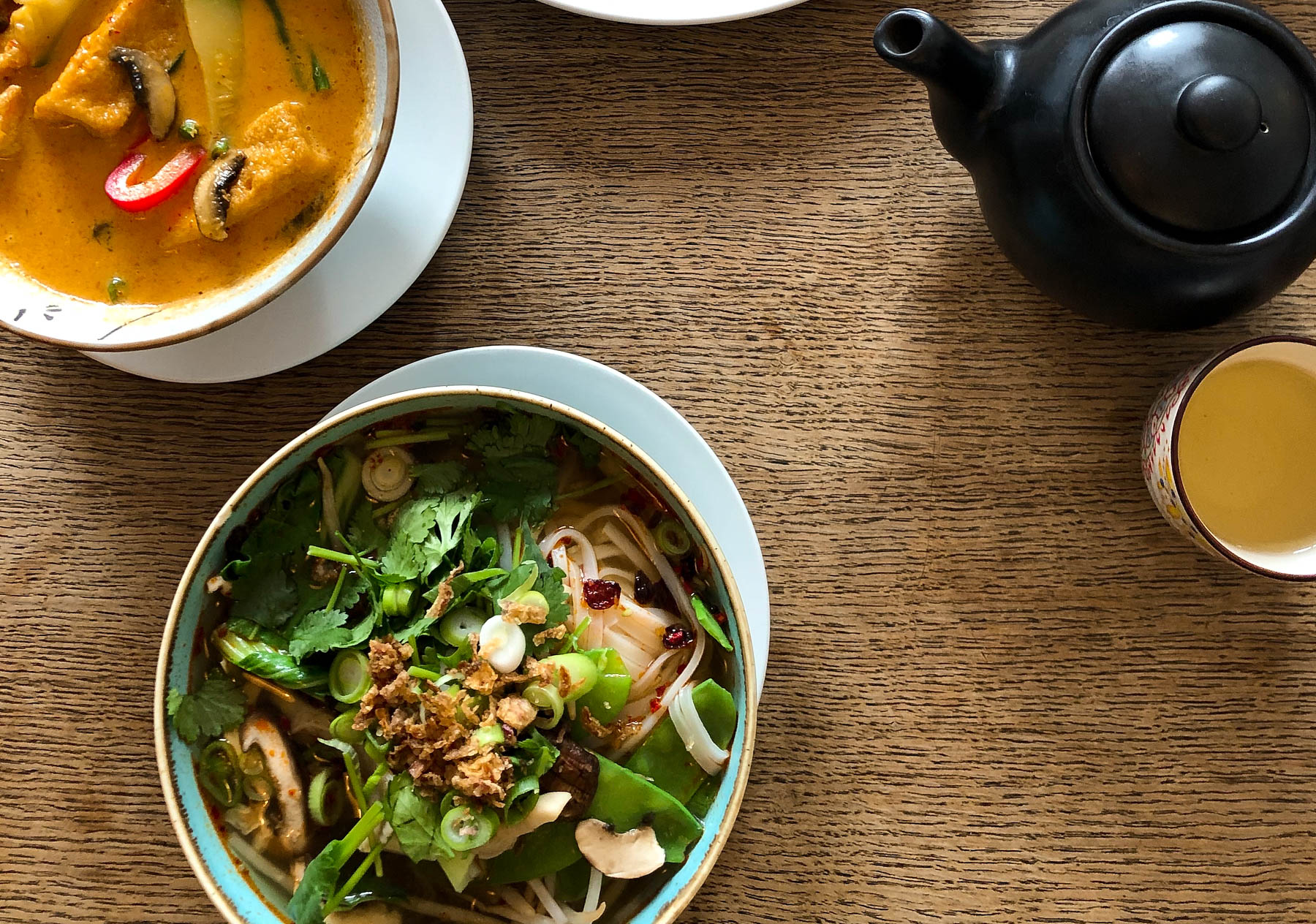 Best noodle spots in Brighton
I know I've been talking about noodles a lot when every friend that asks me out for food suggests it. Maybe it's the changing of the seasons, but there's nothing like a warming fragrant bowl of broth that I find so comforting and nourishing at the moment. Here are four of my favourite spots for where to eat noodles in Brighton and nearby Lewes.
Geoman, Preston Street Brighton
Where? 12 Preston St, Brighton BN1 2HN
I cannot tell you how many times I tried to go to Geoman on Preston Street and it was closed – the opening hours seem to catch everyone out. Plus I kind of love the 'when it's gone it's gone' approach to their broth meaning when they're busy and run out they can't just whip up some more. To me, this shows some serious broth-love.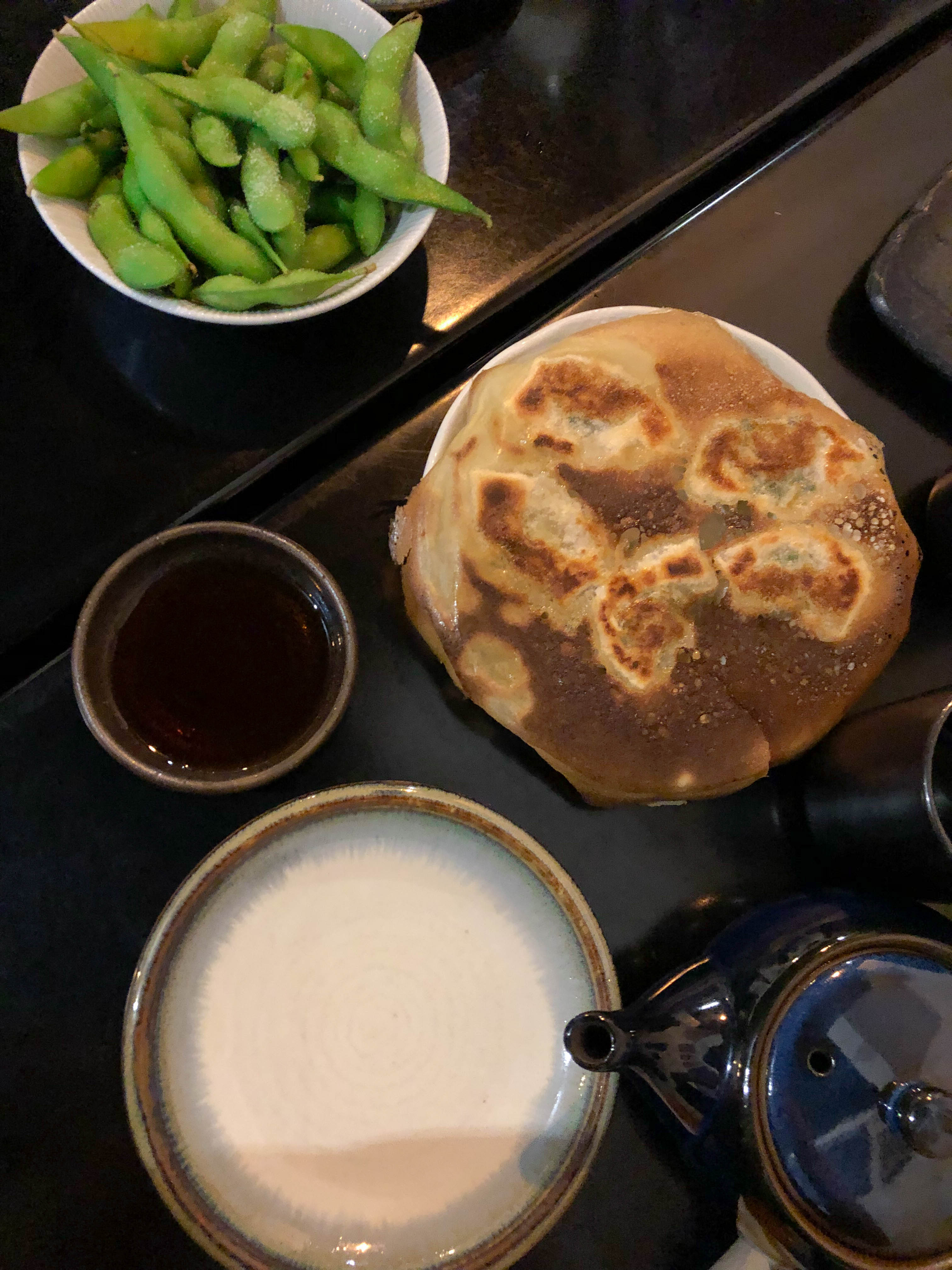 Fortunately, one day I went and it was open and it definitely lives up to the hype. I love that you can order your ramen in small, medium or large meaning that you are entirely justified to order a small ramen and go to town on the sides. Especially as the sides are great, definitely order the gyoza (I definitely resented having to share these). They have two vegan ramen options with a miso or soya milk broth, apparently the soya milk broth is the one, but I didn't know that at the time and had the light, fresh miso option. It was very good, but wasn't my absolute favourite in terms of toppings or flavour (I was glad I'd taken advantage of adding some extra toppings). The interior is great and buzzing and I definitely want to go back from the soya broth.
Sho'gun, Prince Albert St Brighton
Where? 11 Prince Albert St, Brighton BN1 1HE
I love Sho'gun tucked away in central Brighton, this is my favourite in terms of ramen broth, the toppings seem to perfectly hit the spot for me too, just a little more flavoursome. Another plus is the ability to swap out ramen for rice noodles – which is great for my tummy which isn't the biggest fan of gluten. I always have the spicy miso broth which comes with kikurage mushrooms and (most importantly) crispy shallots, if you eat eggs you can add a seasoned egg as an extra too.
Noodles soup, West Street Brighton
Where? 37 West St, Brighton BN1 2RE
With the chilly weather coming my favourite lunch trip at the moment is Noodles Soup, it's one of the best places for noodles in Brighton without a doubt. Cash only and super unimposing from the outside they do an amazing simple noodle soup or a firey Laksa. I always order the mixed vegetable with extra tofu and it is really great. Just the right flavours and amount of heat, admittedly I never go for all the extra chilli as I'm a bit of a wimp. You can choose what type of noodles you have here, I'm currently enjoying an udon laksa, I'm convinced it's keeping any sign of a cold at bay.
Pestle and mortar, Lansdown Place Lewes
Where? 4 Lansdown Pl, Lewes BN7 2JT
A late addition to this list, I was delighted to stumble across Pestle & Mortar in Lewes last week. My favourite places combine things, for example, this place is a tea room, noodle bar and Asian supermarket – there's something about sitting amongst all the exciting produce and brands that I love. Much like Unithai in Hove (which I still haven't been to).
The counter here was packed with cakes and the menu had regular and special dishes, we shared a vegan tom yum anda vegan panang. The Tom Yum had all sorts of mushrooms tucked away inside, as well as fresh herbs and galangal. They also had my favourite toasted rice tea which all in all makes this spot my favourite to eat in at, especially if you nab the cosy corner in the window out the back.
Author: Alex Higgs – @foodfoliagebrighton